Moore County, North Carolina declares curfew after gunshots take out power grid, Sunday, December 4, 2022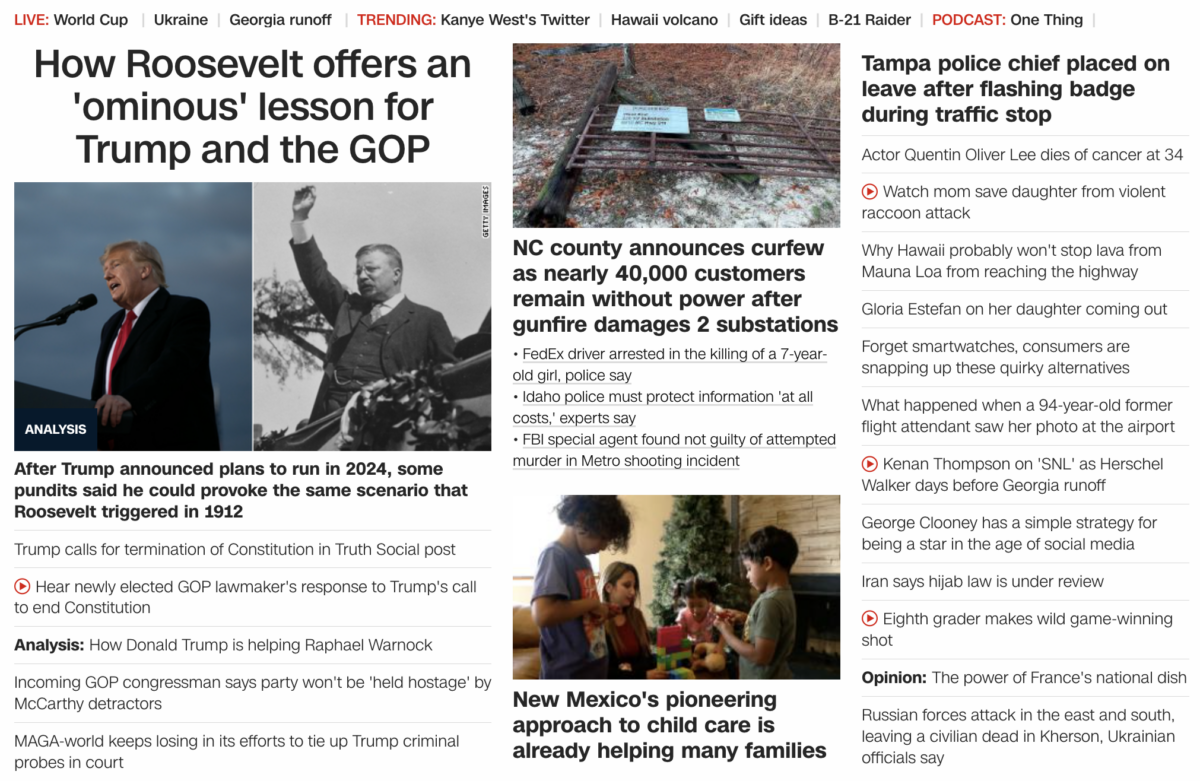 Notice, this curfew was declared December 4, 2022, a date with 58 numerology, after the 'power' outage caused by gunfire.
12/4/2022 = 12+4+20+22 = 58
Power = 58
Recall, on the 58th day of the year, February 27, 2022, 60 Minutes did a show on how snipers could take down the US power grid. Read about that here.
This attack came exactly a span of 40 weeks later, and it has impacted an area of 40,000 people.
Mathematics = 40
United States = 40
US = 40

And notice where 'Moore County' fits in.
Moore County = 56 / 52
Power Outage = 56 / 52

And recall the show Revolution, about a life changing power outage, is set in North Carolina.
Revolution = 52 / 56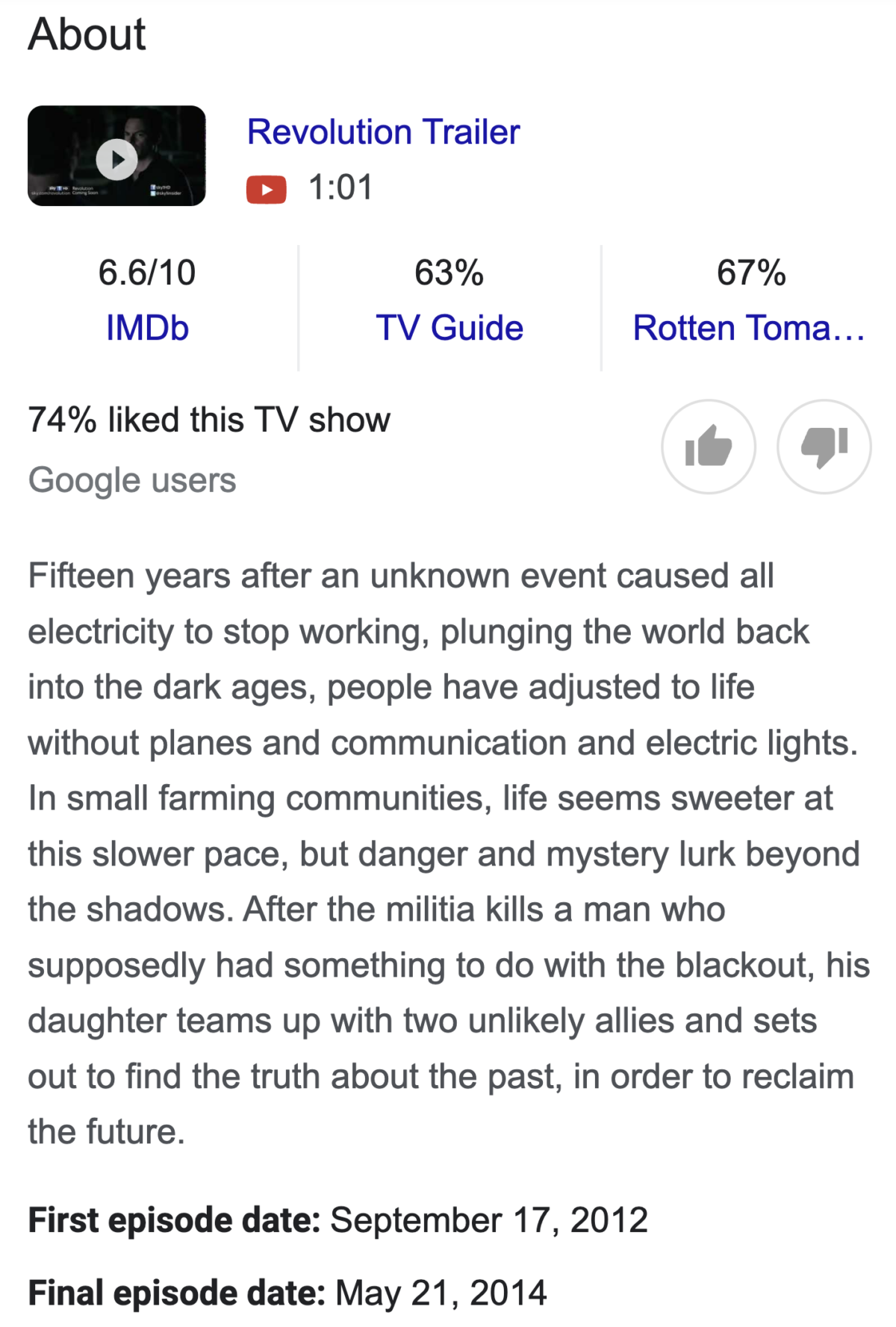 Read my post from 2013 pertaining to power outage predictive programming and the Carolinas here.
That post begins by focusing on August 27, 2013, the 239th day of the year, and 239 is the 52nd prime number.

The shooting was Saturday, December 3, or 12/3.
Conspiracy = 123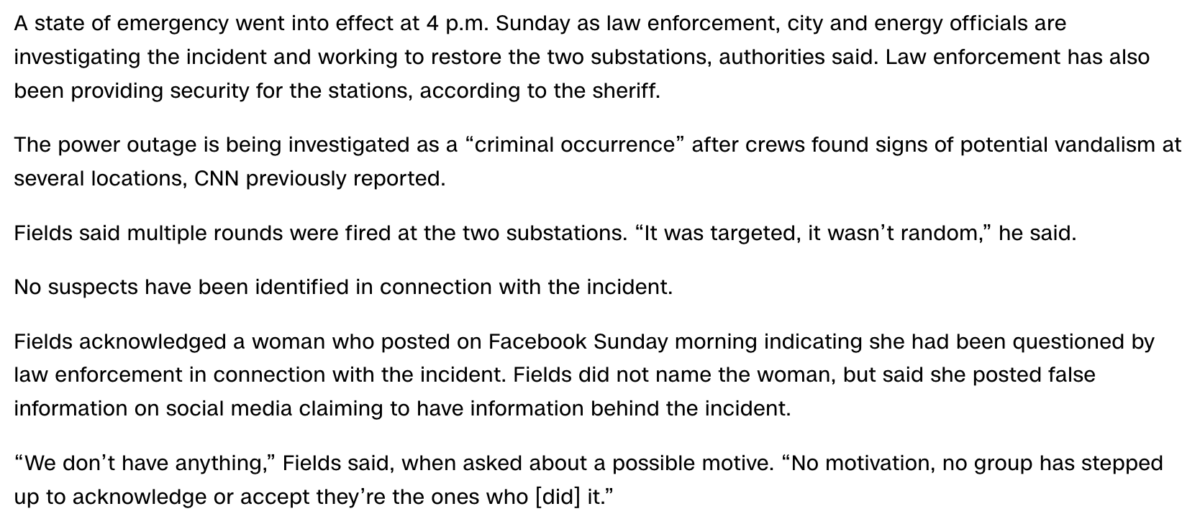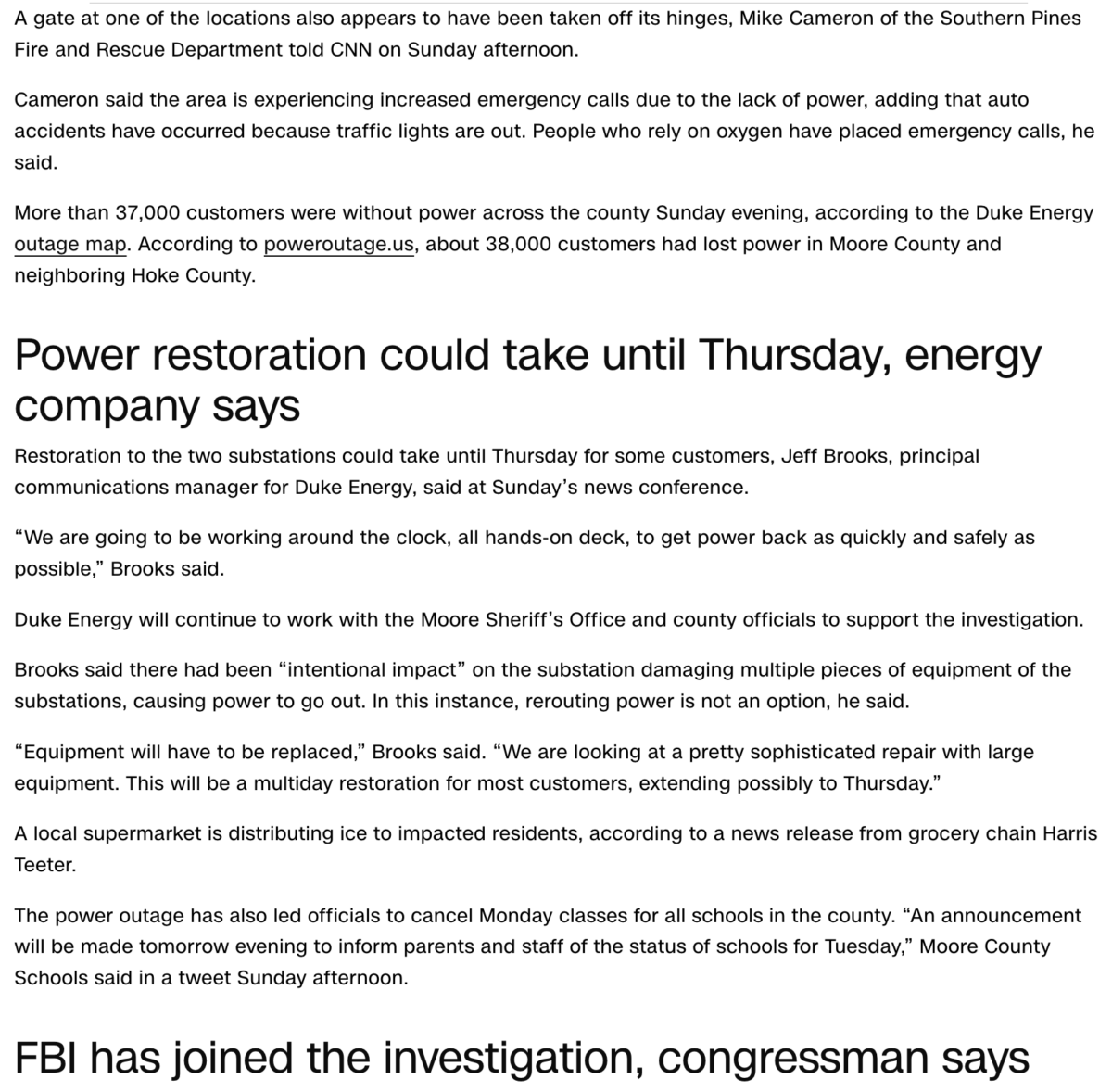 https://www.cnn.com/2022/12/04/us/power-outage-moore-county-criminal-investigation/index.html