Nedumudi Venu, acclaimed Indian film actor, dead at 73, October 11, 2021

This man has died October 11, 2021, the day leaving 81 days in the year, and he is best remembered for his '81 film, Vida Parayum Munpe, for which he won the award for best Malayalam Actor.
He is dead at 73, in '21.
73, 21st prime
Ritual Sacrifice = 73
Sacrifice = 73
Also, it is Columbus Day, the man who thought he landed in India…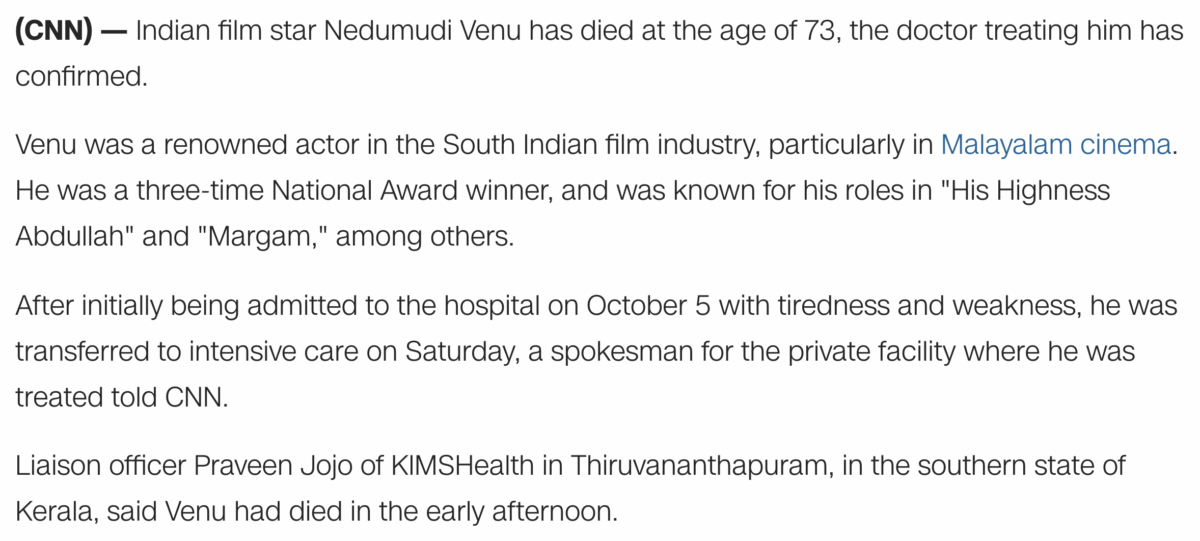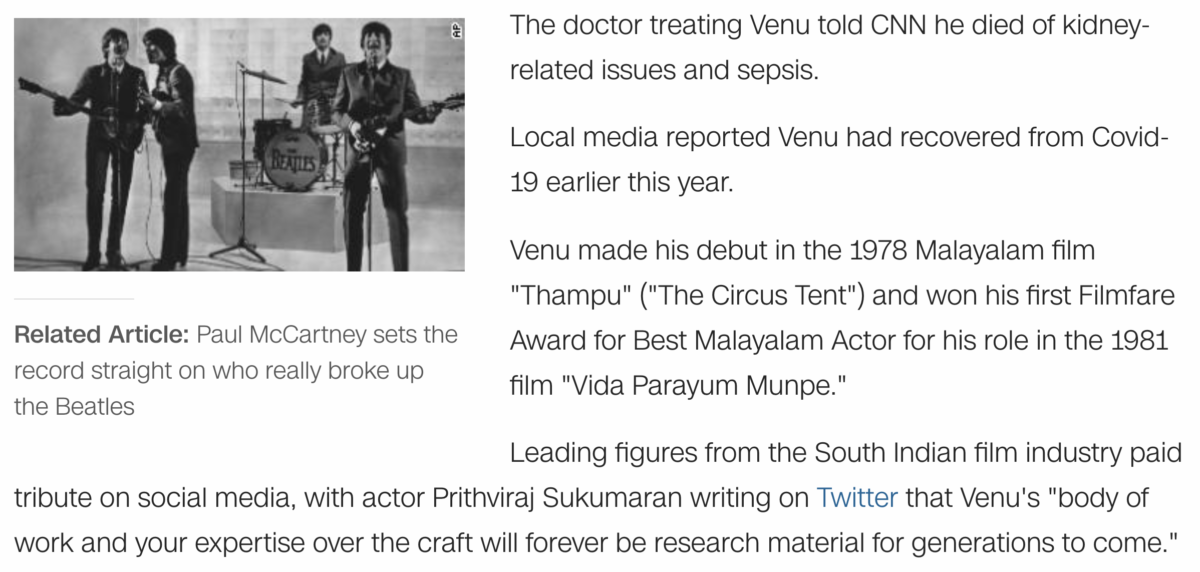 https://www.cnn.com/2021/10/11/entertainment/nedumudi-venu-actor-dead-india-scli-intl/index.html
Notice they had to bring up Covid-19.
This is funny because he was born on the 142nd day of the year, and died 142 days after his birthday.
Coronavirus = 142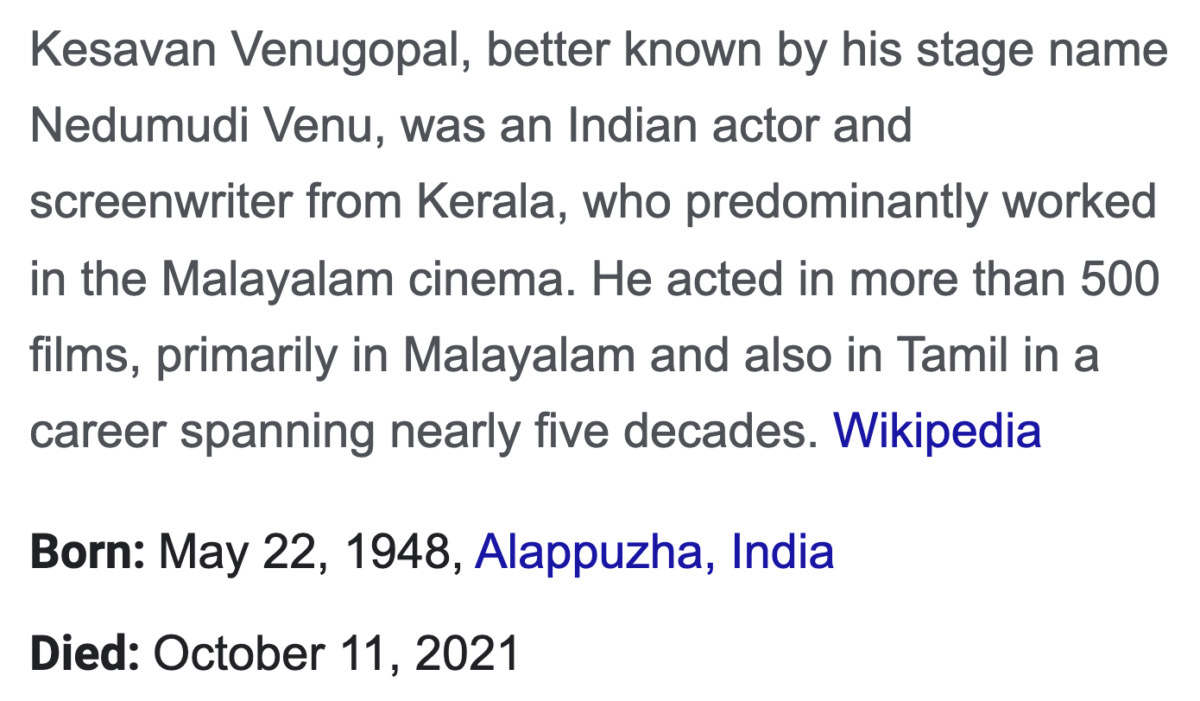 His stage name screams Jesuit Order.
Nedumudi Venu = 153 / 54
Jesuit Order = 153 / 54
Notice he made his debut in '78.
Jesuit = 78