New Covid variant named Omicron, or "42," the one from Africa, "Black Friday," November 26, 2021

Notice the encoding of 42 and 102, and recall, this trail to Africa with the new variant began with Associated Press, November 19, the day leaving 42 days in the year. As we know, that is the number stamped all over black history.
Omicron = 42 / 102
Slavery = 42 / 102
Nigger = 42 / 102
-Art of War = 102
-War = 42
Notice also the 39, relating to the original Jews and the 39 books of the OT (black people).
Also notice the 87.
Vaccine = 42
Bill Gates = 87 (Big in Africa)
Number of the Beast = 87
-Vaccination = 666 (Sumerian Gematria)
-Beast rules fo 42 months in Revelation
-Revelation is based on the 39 books of the OT
-Revelation is in the NT; New Testament = 42
Read about the November 19, 6% vaccination rate in Africa news here. As you'll see, the number of the beast is all over it.

Today is the 26th.
Covid = 26
Virus = 26
China = 26
–God = 26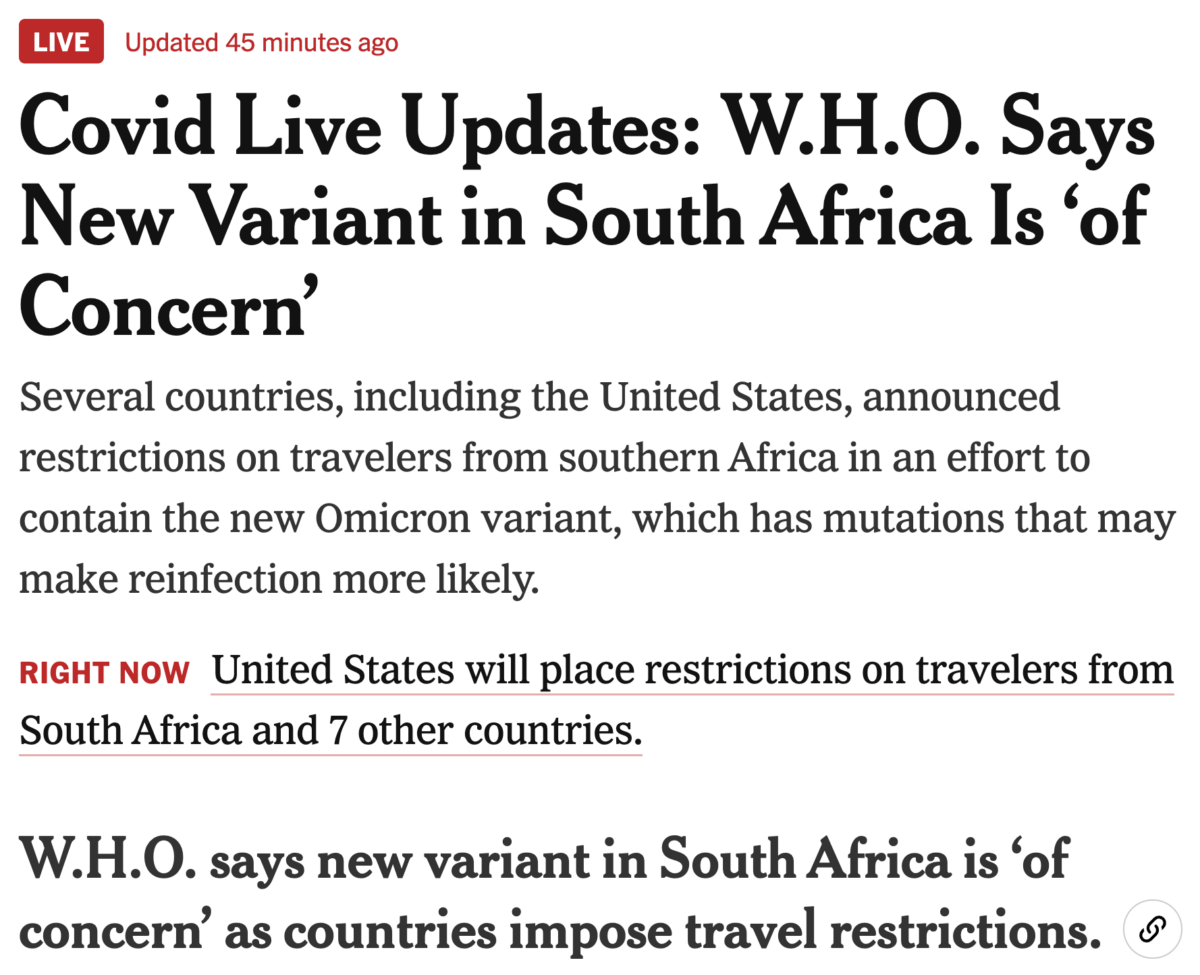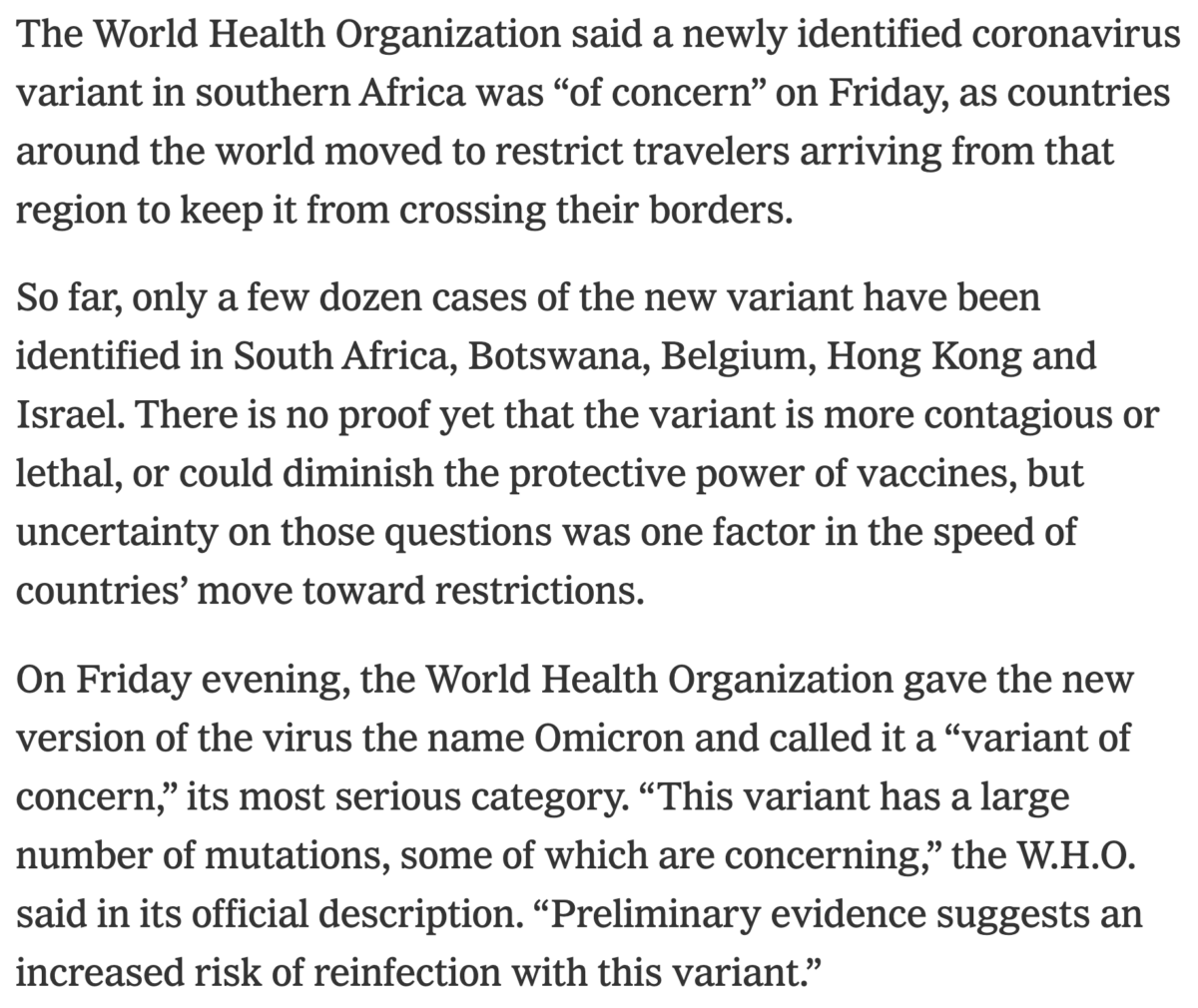 https://www.nytimes.com/live/2021/11/26/world/covid-vaccine-boosters-variant