NFL's Malik McDowell arrested for assaulting an officer while naked on Martin Luther King Jr. Day, January 18, 2022 news (152-weeks after last arrest in Michigan)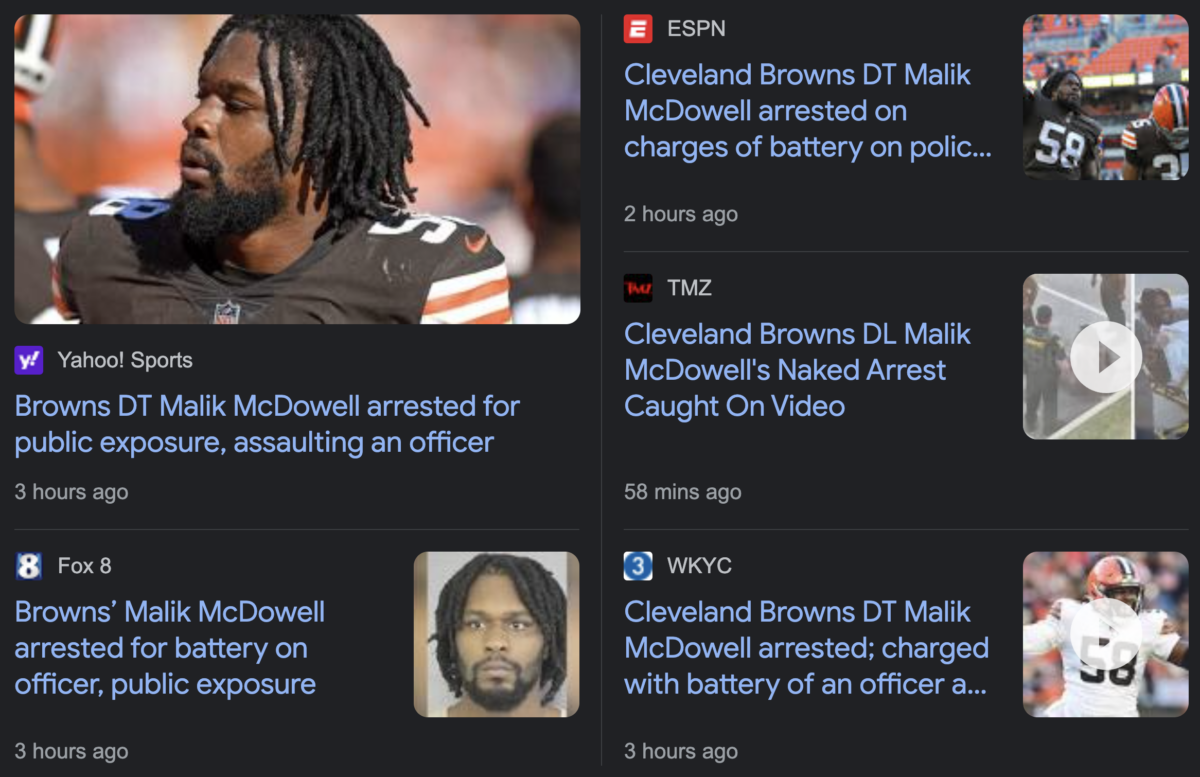 The trend continues, another black athlete from the NFL is being shamed with an act of violence, and in this case, nudity, on the "42" date. Notice the news breaks today, January 18, and the incident reportedly happened on Martin Luther King Jr. Day.
Martin = 42 / 75 / 87
-McDowell = 87
-Deerfield Beach = 87 / 75 (Where it happened)
-Public Exposure = 75 (What he was arrested for)
Malcolm X = 42
Jackie = 42
Slavery = 42
Brothers = 42
Tuskegee = 42
*Nigger = 42 / 60
-1/17/2022 = 1+17+20+22 = 60
181, 42nd prime (18/1 news)
Black History = 181
February = 42
He had been in the news for a February 2019 arrest in the past.

https://www.tmz.com/2019/07/09/malik-mcdowell-fights-cop-after-being-tased-insane-video/
In the video you can hear the cop say he was going "60" in a residential area…

The two incidents come 152-weeks apart, and the first was in Michigan.
Michigan = 152


Read about the death of Jamie Auld 152-days after Madonna's birthday (Michigan alumni).
Read about the Oxford, MI shooting 152-weeks after the new AG and Michigan alumni took office.
Again, the 152nd College Football season just began, and both Michigan, and Michigan State, the latter being Malik's former school, had spectacular years.
The date was February 18, 2019, a date with 59 numerology.
2/18/2019 = 2+18+20+19 = 59
Slave = 59
Negro = 59
Blues = 59
Rata = 59
*Renegade = 59 (Obama's secret service name)
*A Promised Land = 59 (Obama's book)
He is from Detroit, Michigan, the city on the 42nd Parallel North.
His full name also equates to 76.
Malik Devon McDowell = 76
Slave = 76
Negro = 76
Blues = 76
Rasta = 76
Acts 7:6
*Barack Obama = 76
*A Promised Land = 76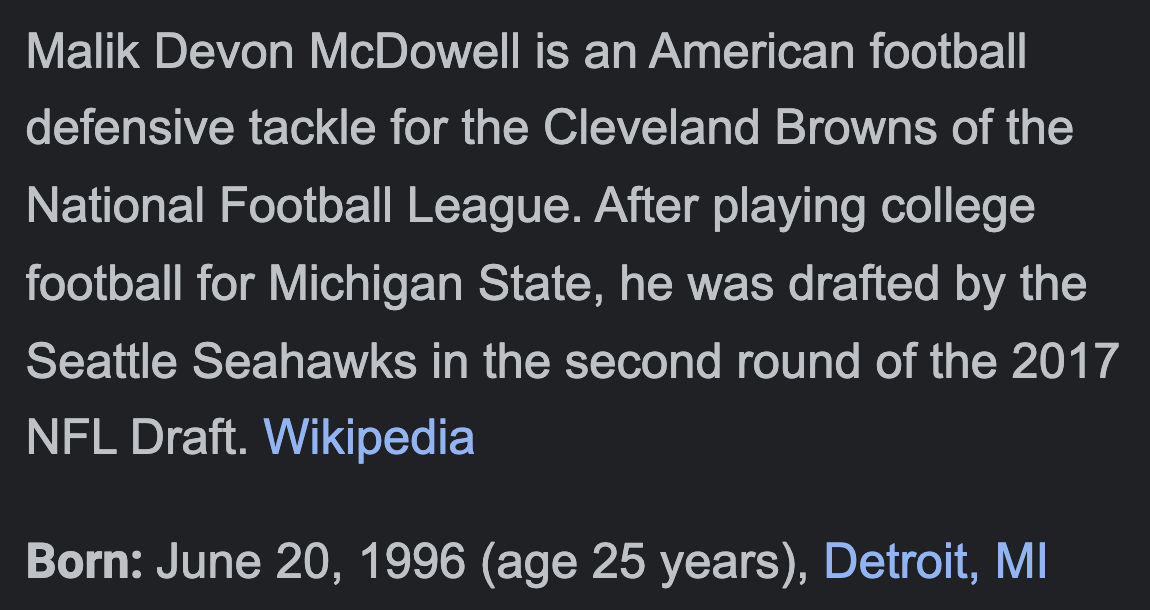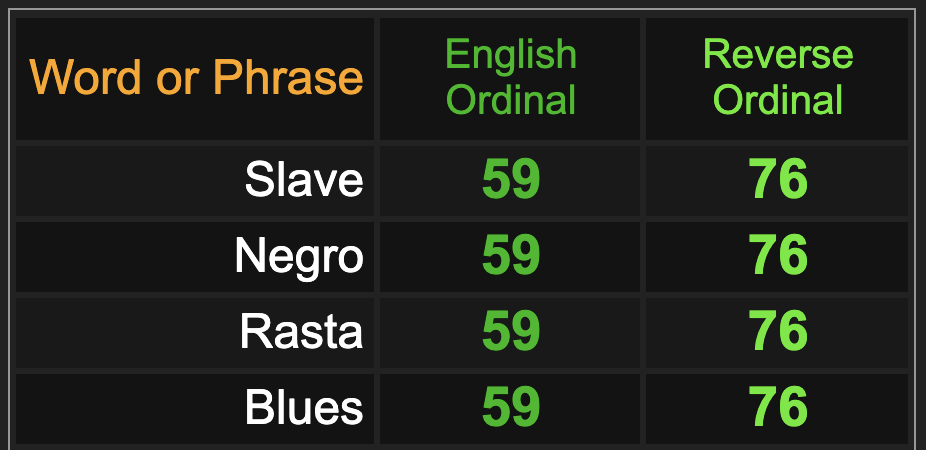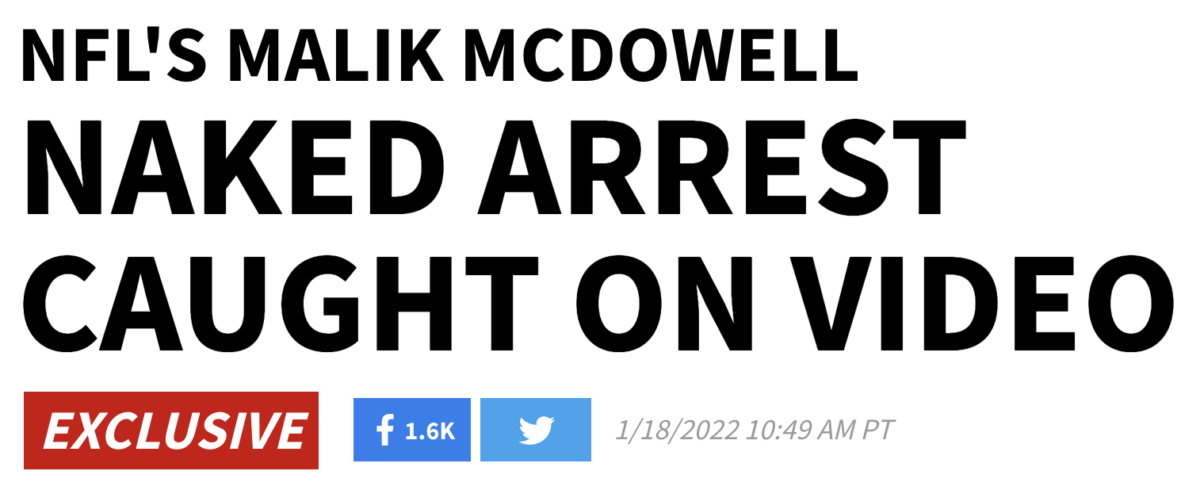 Nudity fits with the MLK theme, who would have turned 93-years-old on January 15, 2022.
Nudity = 93
Martin Luther King Jr. = 93

In light of him being a member of the Browns, they saved the news for the 61 date numerology.
1/18/2022 = 1+18+20+22 = 61
Cleveland Browns = 61
And it goes with the location.
Deerfield Beach, Florida = 118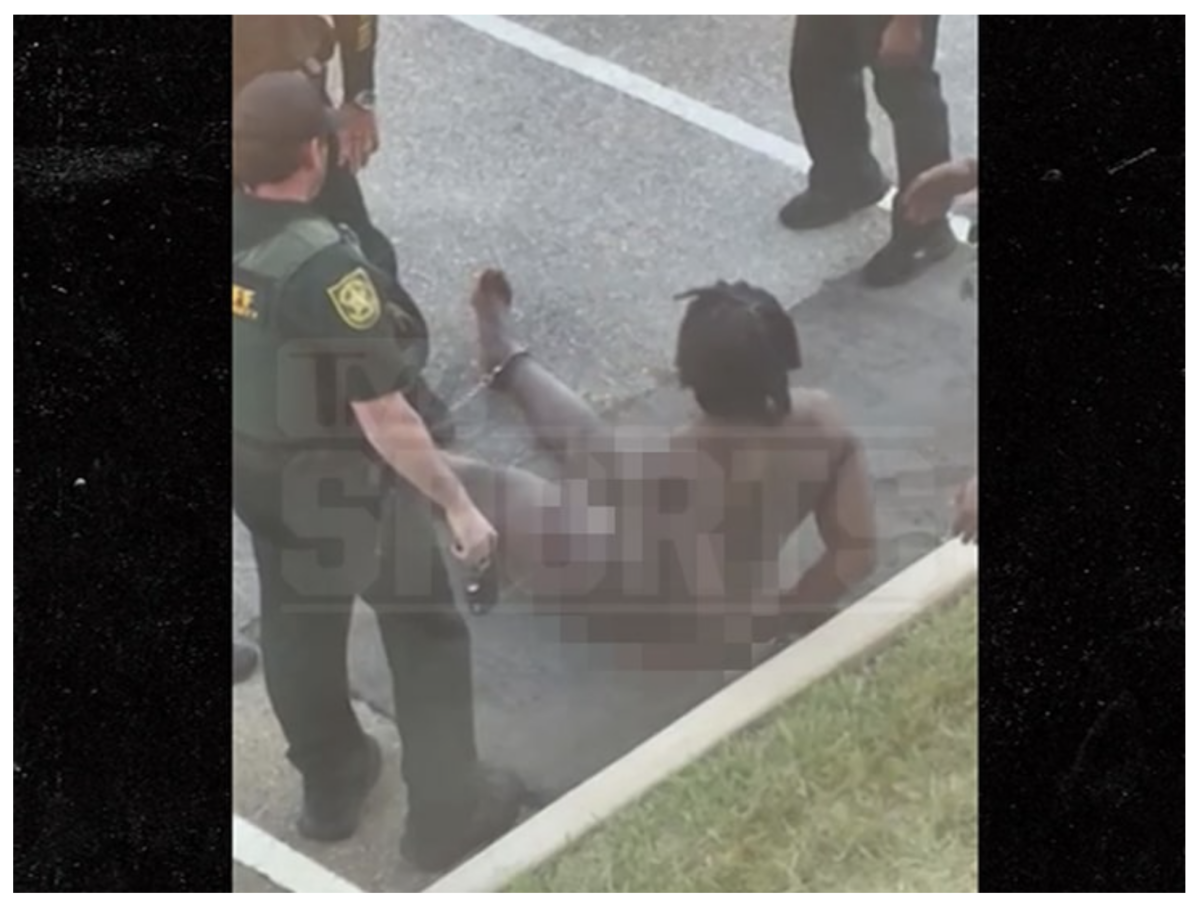 That photo reminds of historical moments such as this…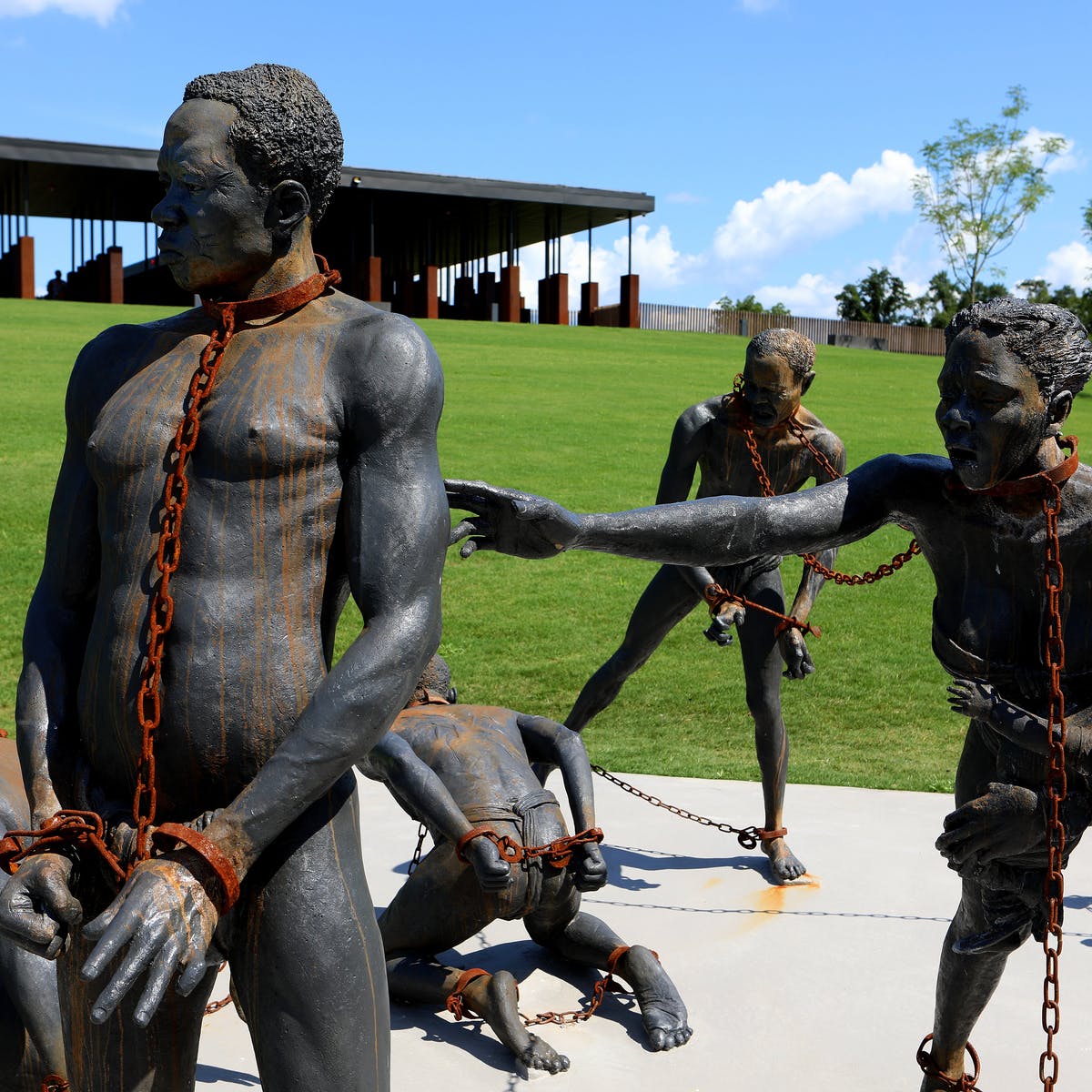 Notice below that they mention his "14 games" started.
Slave = 14
And as for why a man such as Malik McDowell would participate in such a ritual…
These are his career earnings, averaging $500,000 per year through his first three NFL seasons
-Most Americans have to work more than 30-years to earn the same wages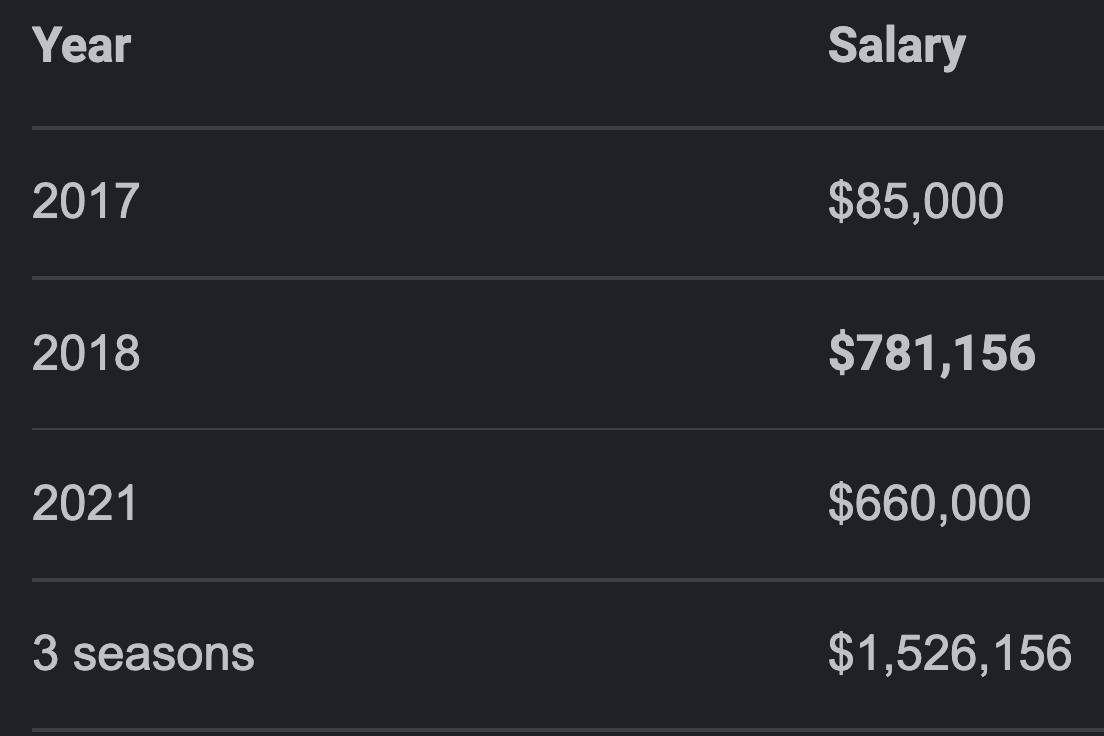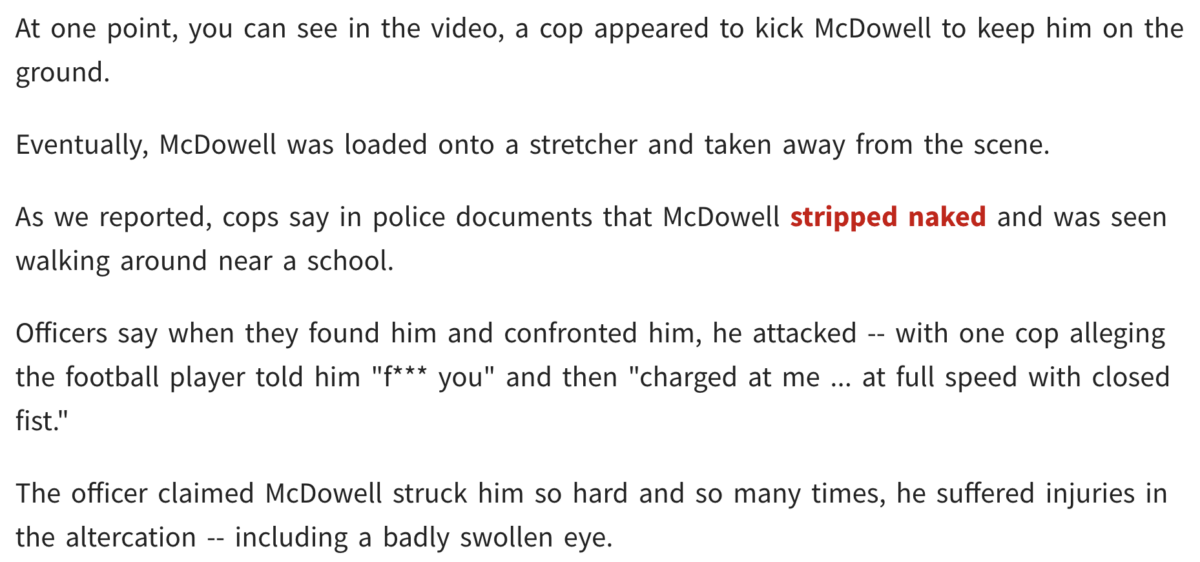 https://www.tmz.com/2022/01/18/cleveland-browns-malik-mcdowell-naked-arrest-caught-video/