Officers in death of Elijah McClain charged by grand jury, September 1, 2021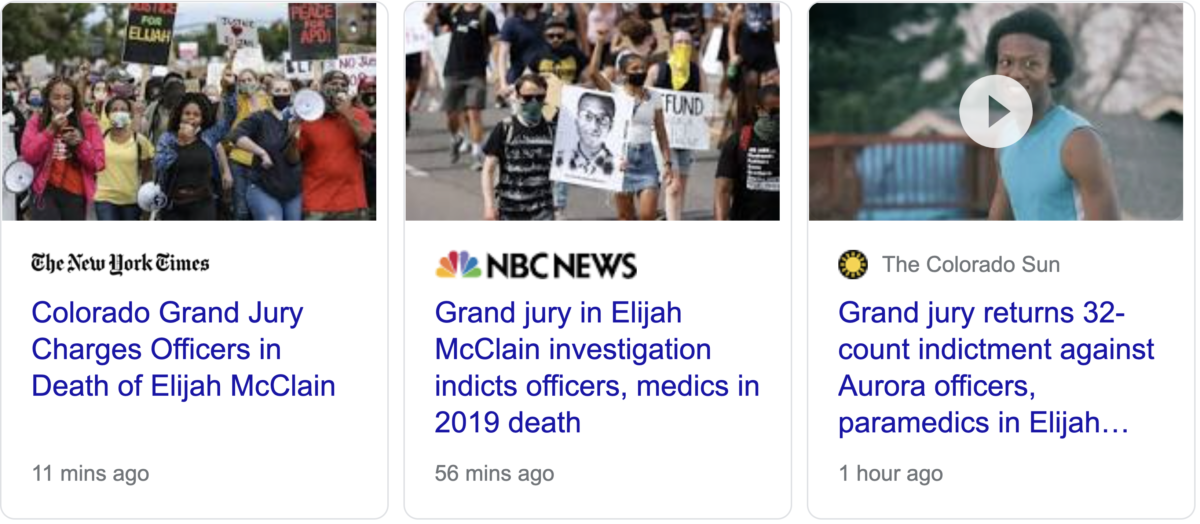 The 2019 related death has this big new headline on September 1, or 1/9.
Notice CNN has to rub it in your face with the Covid-19 on this same date.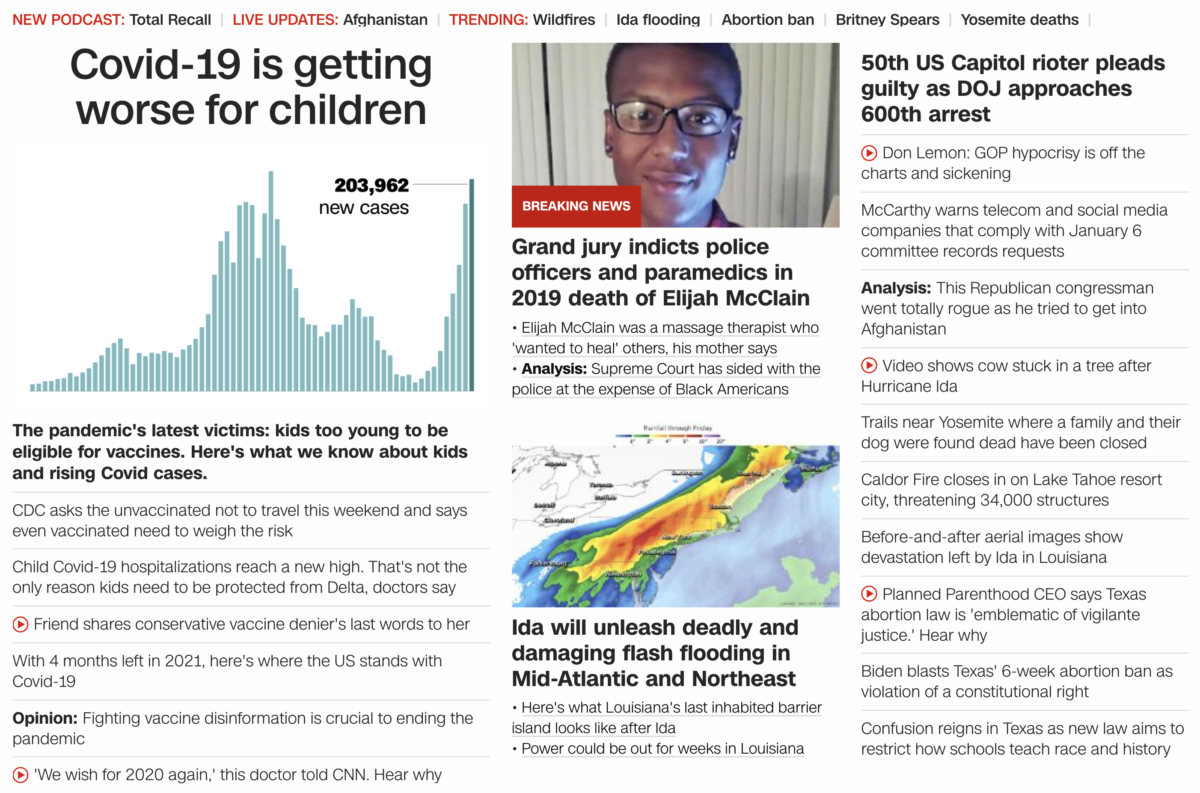 Read about the August 24 choking of Elijah McClain here.
Recall, this story came out of nowhere after the George Floyd killing in 2020. *Floyd = 19 *Chaos = 19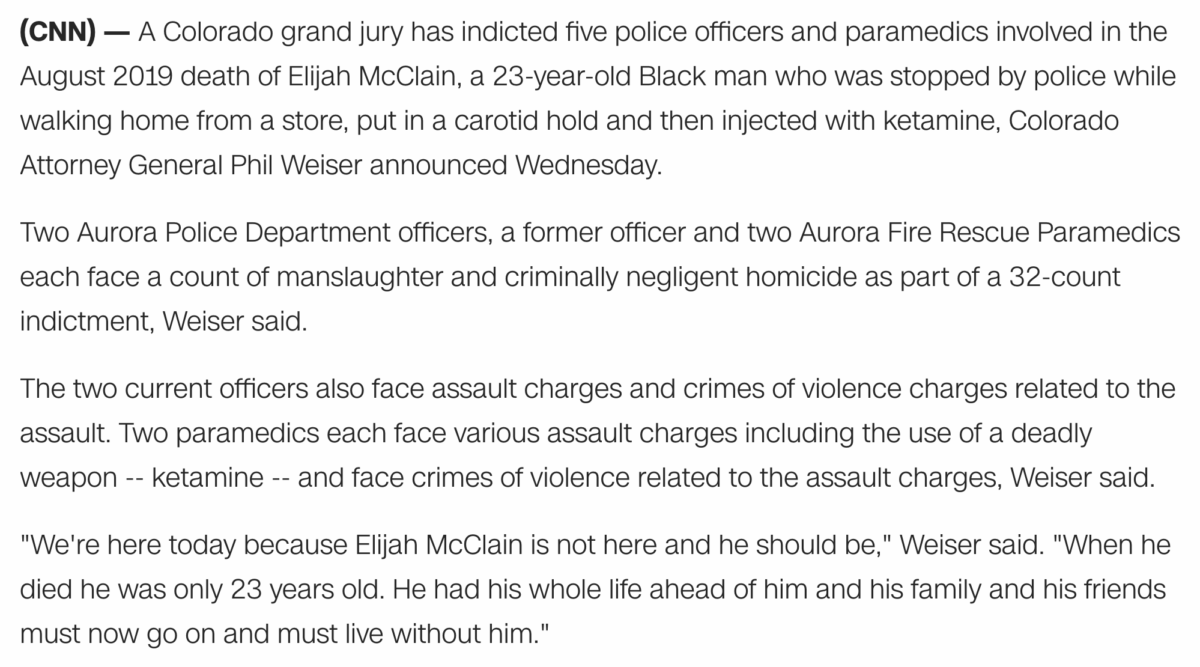 https://www.cnn.com/2021/09/01/us/elijah-mcclain-death-officers-charged/index.html