Plymouth, England shooting of August 12, 2021 & suspect Jake Davison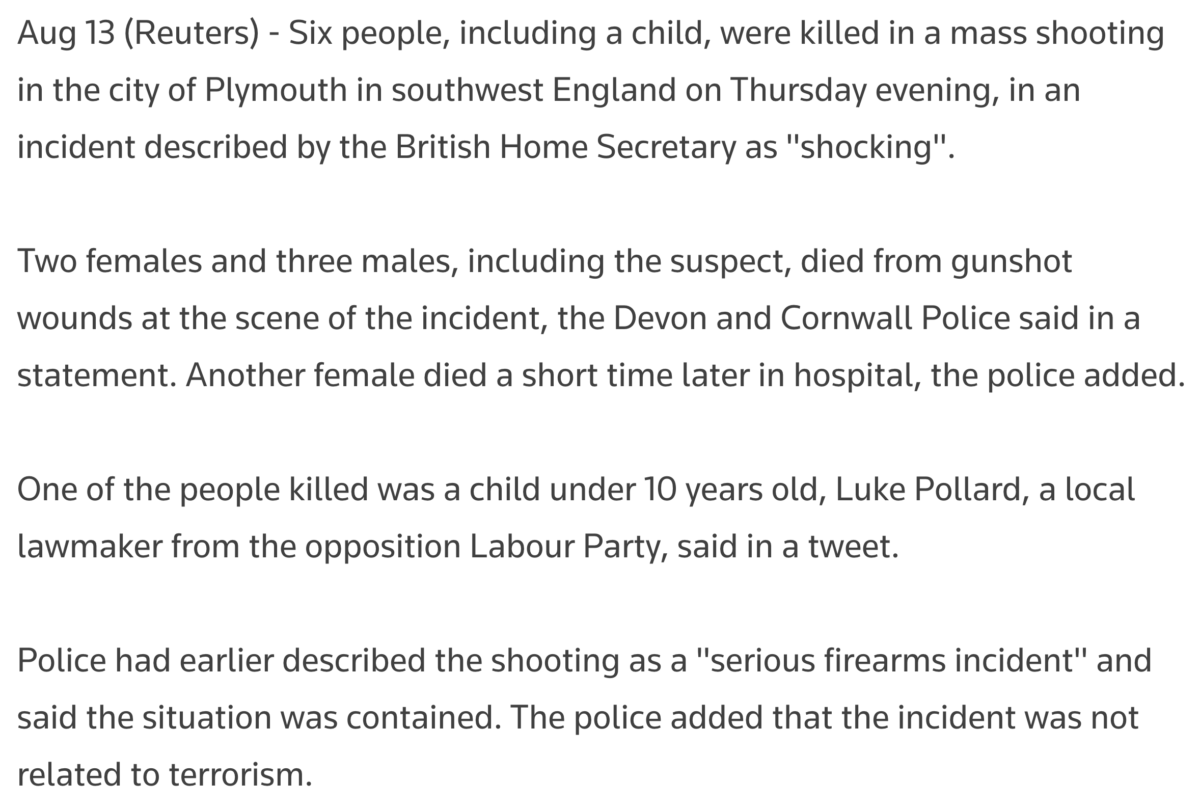 https://www.reuters.com/world/uk/emergency-services-deployed-at-scene-incident-city-plymouth-england-2021-08-12/
Notice the gematria of 'Plymouth, England'.


Of course 187 is associated with the Jesuits, the Holy Roman Empire, and MURDER.
Another number connected to killing and the Jesuits is '86'.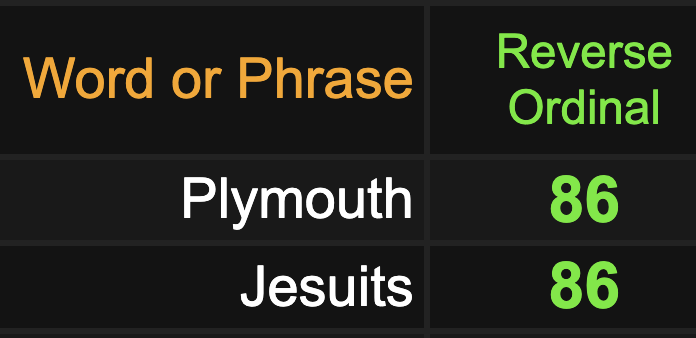 Adding insult to injury, this ritual came 54 days after Boris Johnson's birthday.



Read more about the Jesuits, 86, and 10 Downing Street here.
For more Jesuit fingerprints, this shooting came on the 224th day of the year.


And notice they said it happened on 'Biddick Drive'.


Divisors of 84 sum to 224
The Jesuit Order = 224
The Catholic Church = 224
*Jesuit = 84
The shooter fits in with the patter, supposedly named 'Jake Davison'.
Jake Davison = 39
Shooting exactly 39 weeks after Arturo Sosa's November 12, 2020 birthday


https://www.cnn.com/2021/08/12/uk/plymouth-england-shooting-gbr-intl/index.html
He was said to be "22." *Jesuits = 22