Prince Charles tests positive for Covid-19, February 10, 2022, just before Super Bowl 56, on the Pope's 56th day of his age

This news comes Thursday, 10/2 (February 10), before Super Bowl 56, to conclude the 102nd NFL season, where all eyes are on the Queen City, Cincinnati.
Royal Family = 56
-Corona means crown
-Soon Charles will wear it
–King = 41
-Today is 41st day of the year

Today is 88-days after his birthday, while he is in his 74th year of life.
London = 88 / 74
Elizabeth = 88
-It's also his 89th day of his age (Virus = 89)
-His dad wanted to be reincarnated as a virus…
-His dad died at age 99, on the 99th day of the year
-Today is 99-days before May 20
-Today is a span of 99-days to May 19…
Today is Pope Francis 56th day of his age.
Royal Family = 56
Coronavirus = 56
Covid Vaccine = 56
Pope = 56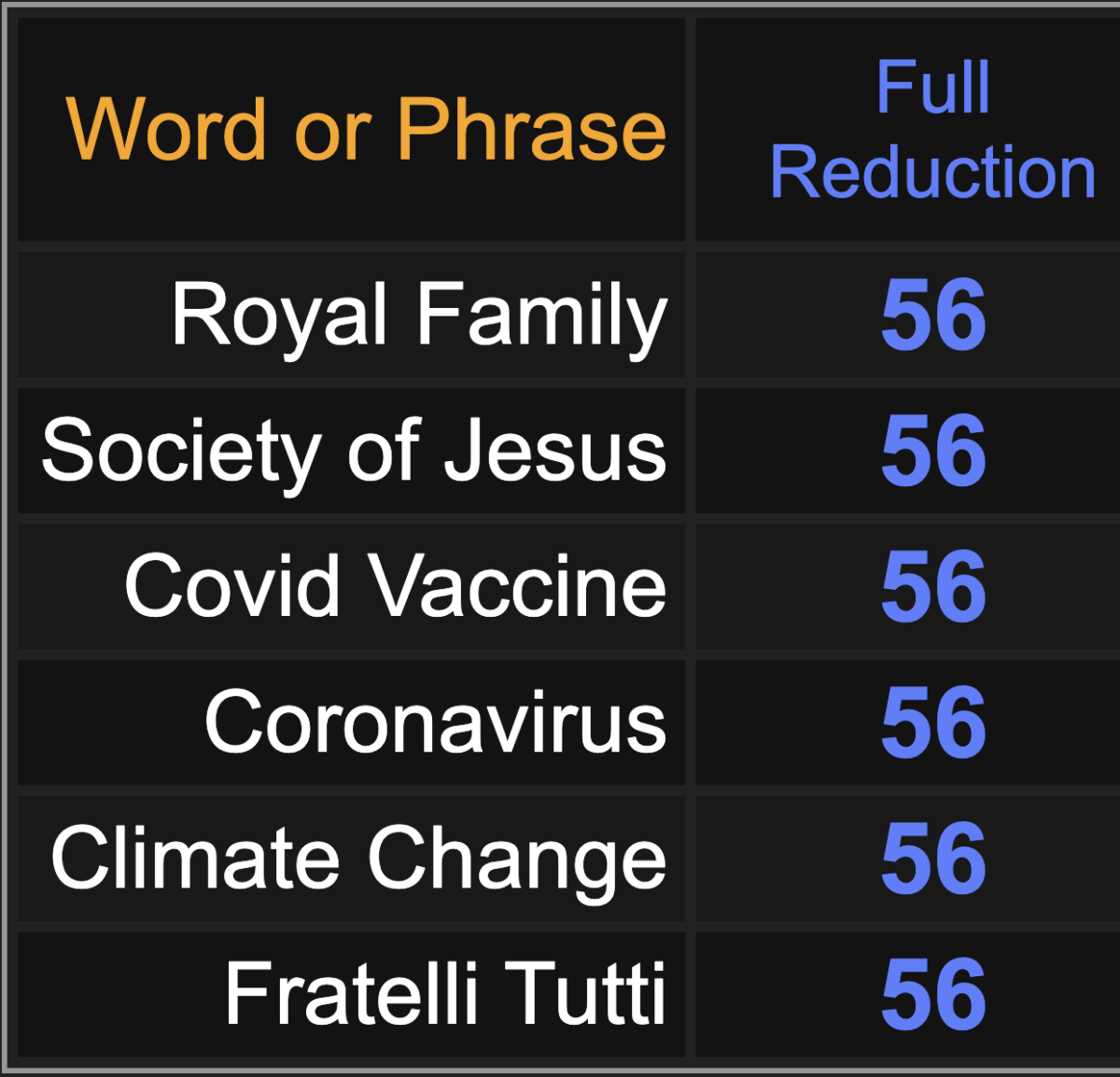 Today is 70-days before Elizabeth's birthday.
Coronavirus = 70
Covid Vaccine = 70
United Kingdom = 70


This comes to start the Year of the Tiger.
Prince Charles = 76
Tiger = 76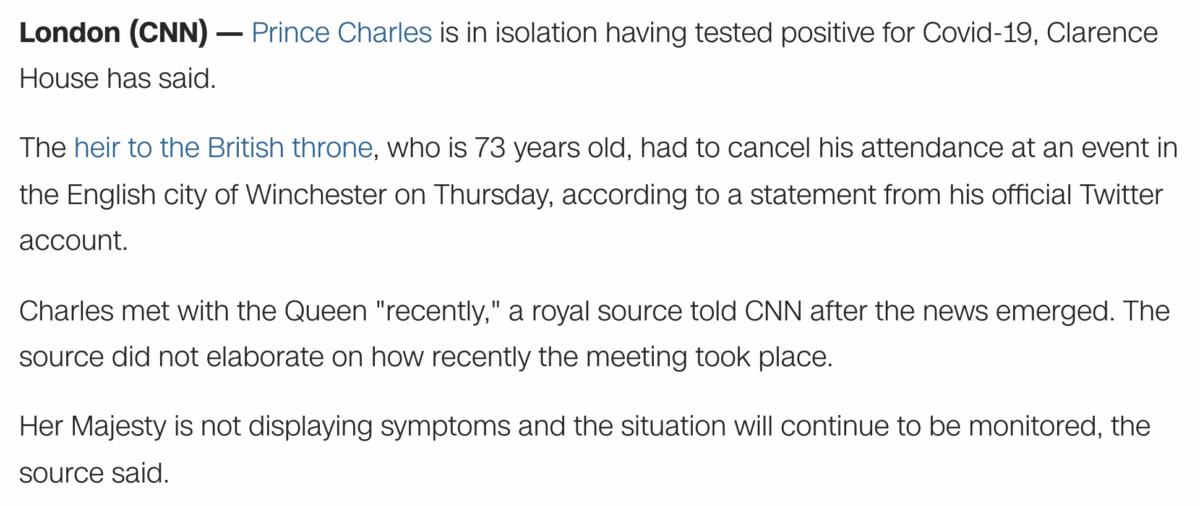 https://www.cnn.com/2022/02/10/uk/prince-charles-covid-gbr-intl/index.html
The last time he tested positive was Wednesday, March 25, 2020, the 85th day of the leap year.
Iesus Hominum Salvator = 85
-Now Pope Francis is 85
That was 132-days after his November 14 birthday.
England = 132
Catholic Church = 132
Roman Catholic = 132
United States of America = 132
The Queen was 93 then.
Wuhan Coronavirus = 93
Order of Illuminati = 93 / 201
Now here we are in the Year of the Tiger.
Tiger = 201
The Queen is a Fire Tiger, this is the year of the Water Tiger.
From the March 25, 2020 Covid diagnosis to the February 10, 2022 one is 687-days later.
Queen Charlotte = 687 (Jewish)
Charlotte = 102
-She was born May 19, 1744 and died November 17, 1818
-Of course we're watching the Queen and May 20, the day after…
That means today is 99-days before May 20, or a span of 99-days from May 19.
Recall, Philip, who wanted to be reincarnated as a virus, died at age 99, on the 99th day of the year, April 9, 2021. *Elizabeth Alexandra Mary = 99 (Queen's birth name)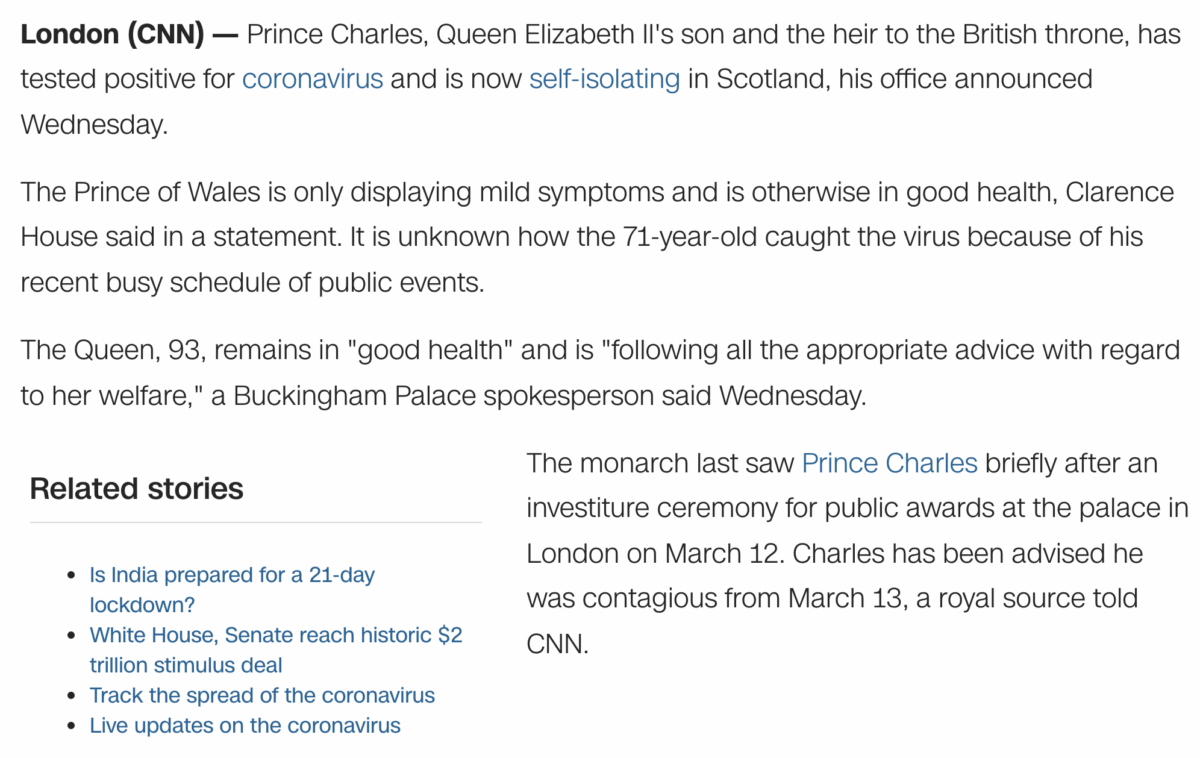 https://www.cnn.com/2020/03/25/europe/prince-charles-coronavirus-gbr-intl/index.html
And in light of the Charlotte piece, notice that on May 20, 1775, in Charlotte, North Carolina, the Mecklenburg Declaration of Independence was signed, the first declaration of independence by the original 13 colonies during the American Revolution.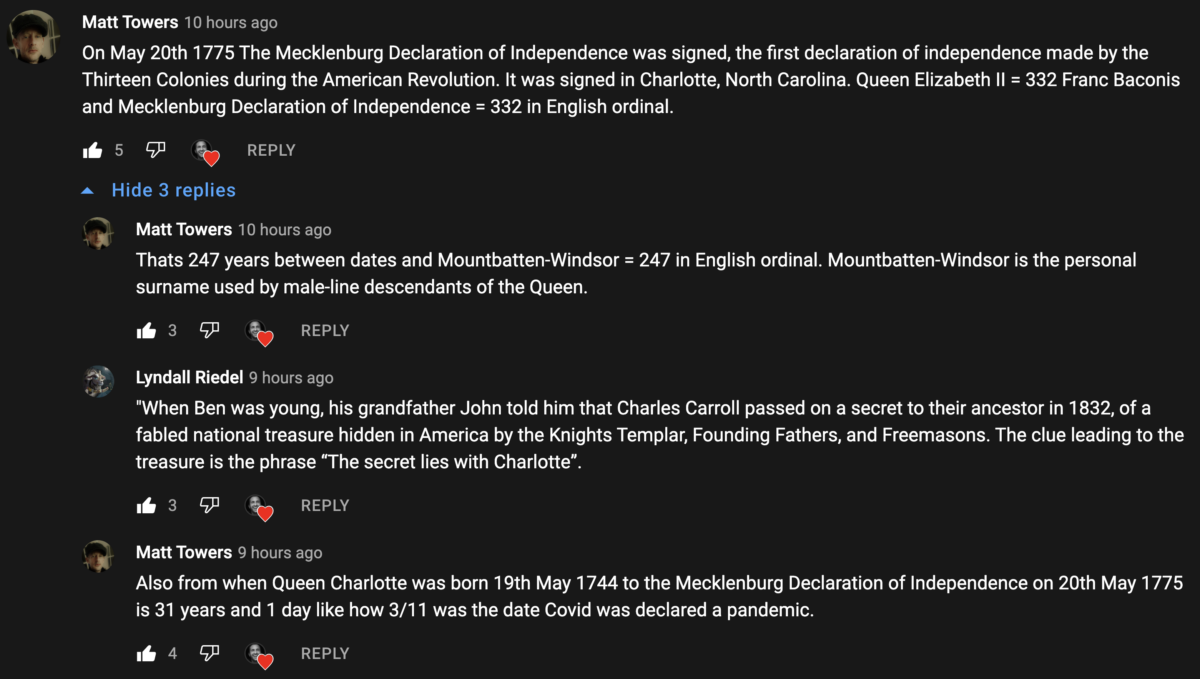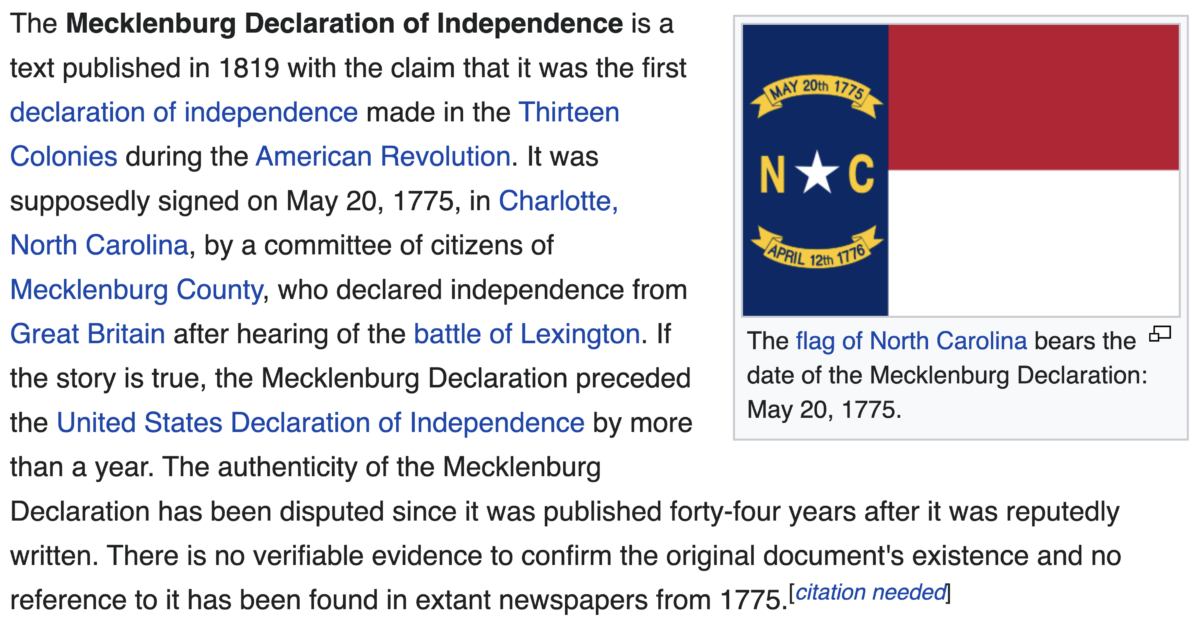 https://en.wikipedia.org/wiki/Mecklenburg_Declaration_of_Independence