Prince Harry & Meghan Markle welcome baby girl, June 6, 2021 news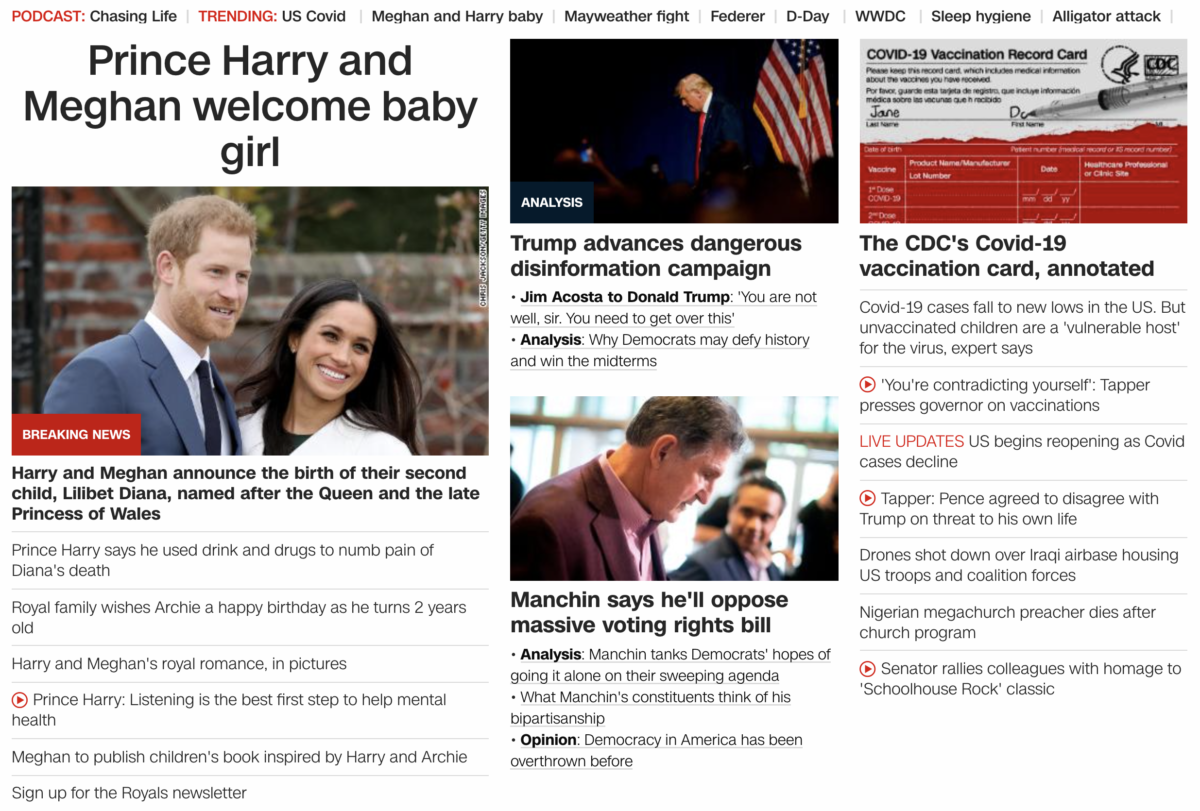 Notice this news comes June 6, or 6/6. The last time Meghan Markle and Harry were in the news was March 7, 2021, the 66th day of the year. That story was about the racism in the Royal Family.
–Number of the Beast = 66
–6x6x6 = 216
–Meghan Markle = 216 (Born August 4, 216th day of the year)
–Harry, Prince of Wales = 216
–Relatives = 666 (It was reported the two are cousins, Meghan and Harry)
And notice where the name of the new daughter, Lilibet "Lili" Diana Mountbatten-Windsor, fits in.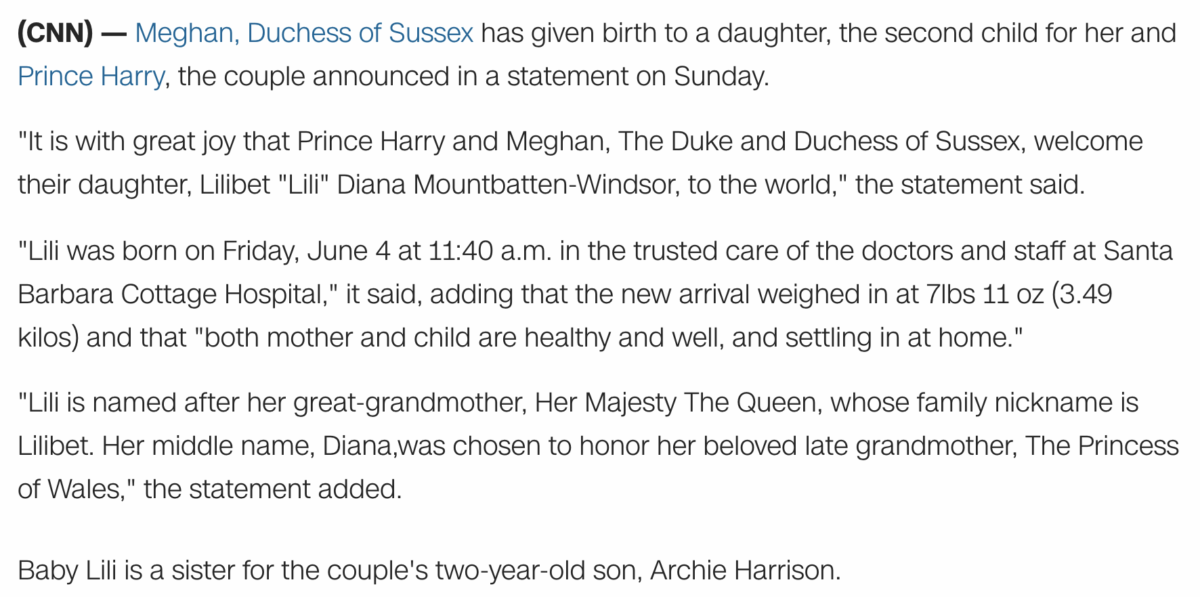 https://www.cnn.com/2021/06/06/europe/meghan-harry-baby-girl-news-intl-scli/index.html
Archie Harrison was born May 6, 2019
-Royal Family = 56

In this case the second baby was born on Prince Harry's 263rd day of his age, the 56th prime.


Keep in mind he is 36, and 666 is the 36th triangular number.
The second child was born 760 days after the first, or a span of 761 (135th prime).
Also interesting, today's news is 46-days after Queen Elizabeth's birthday on April 21, and the child was born on April 6, or 4/6, like 46.
–Girl = 46