Rumors of Deutsche Bank collapse begin Friday, March 24, 2023, the 83rd day of the year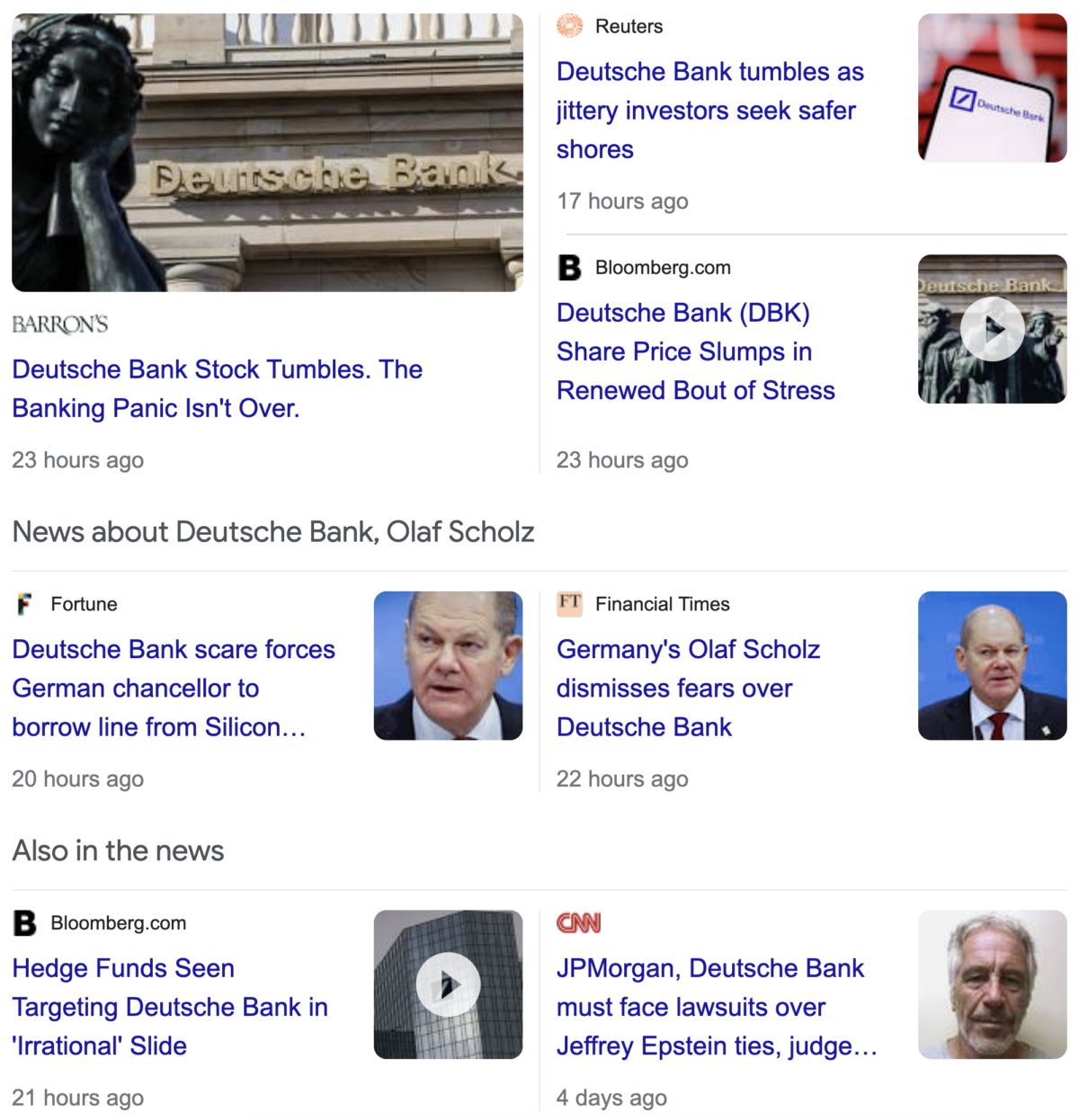 On the 83rd day of the year, a rumor began that Germany's largest bank is next in line to collapse, Deutsche Bank. This is fitting because 'Germany' is the 83 nation.
Germany = 83
Collapse = 83
Keep in mind Deutsche Bank is the third largest bank in the world.
Furthermore, this happened on Damar Hamlin's birthday, the man who collapsed, and the man who changed his jersey from #31 to #3, similar to the last day of March, March 31, next Friday.
Also noteworthy, this happened the week of 3/22, Skull and Bones Day, a secret society modeled after the secret societies of Bavaria (in Germany).
Deutsche Bank = 41
Skull and Bones = 41
This is a story to keep an eye on going forward, because if this bank went down, it would be by far the largest one yet and could start a much larger domino effect than we've already seen.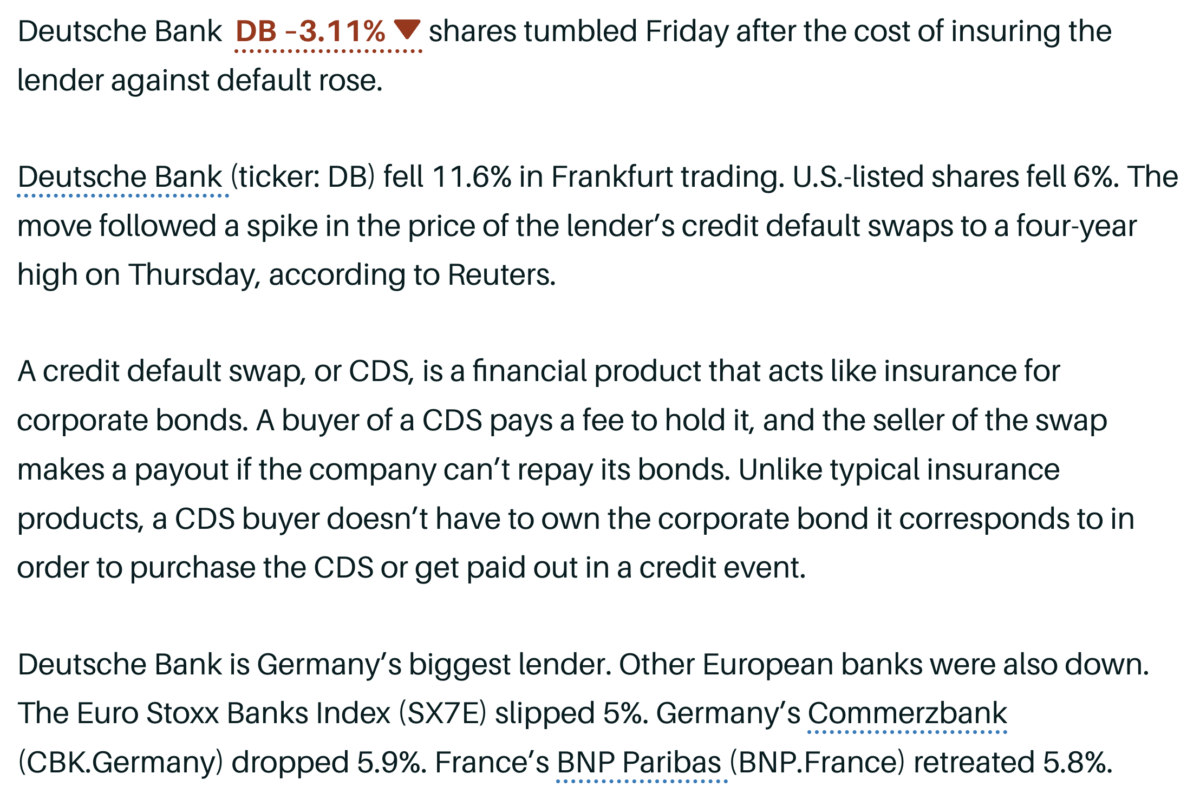 https://www.barrons.com/articles/regional-bank-stocks-rebound-yellen-e1c8c629
Regarding Skull and Bones Day, don't forget this ritual from the Yale grad, Janet Yellen, Wednesday, March 22, 2023. And don't forget she is 76 at the time of it either.
Skull and Bones = 76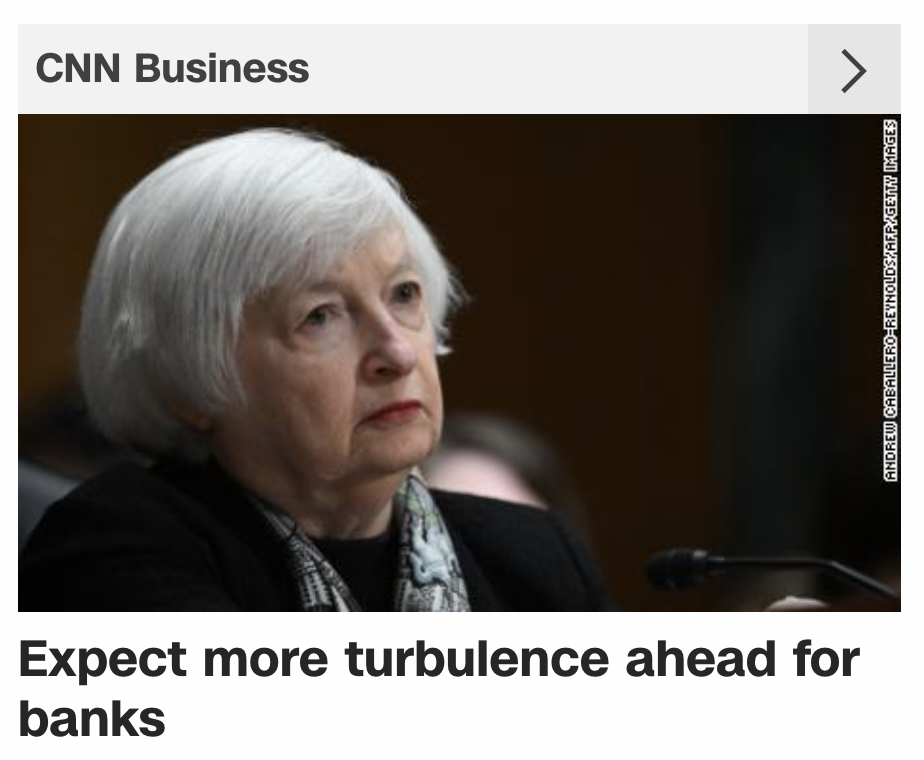 https://www.cnn.com/2023/03/25/business/bank-powell-yellen-explainer/index.html