Scottie Pippen's son dead at 33, breaking news on first day of Taurus, the Bull, April 19, 2021

Get that, April 19, 2021, the first day of Taurus, the Bull, Scottie Pippen, the Chicago Bull, the news is his son is dead at 33, and he wore the #33.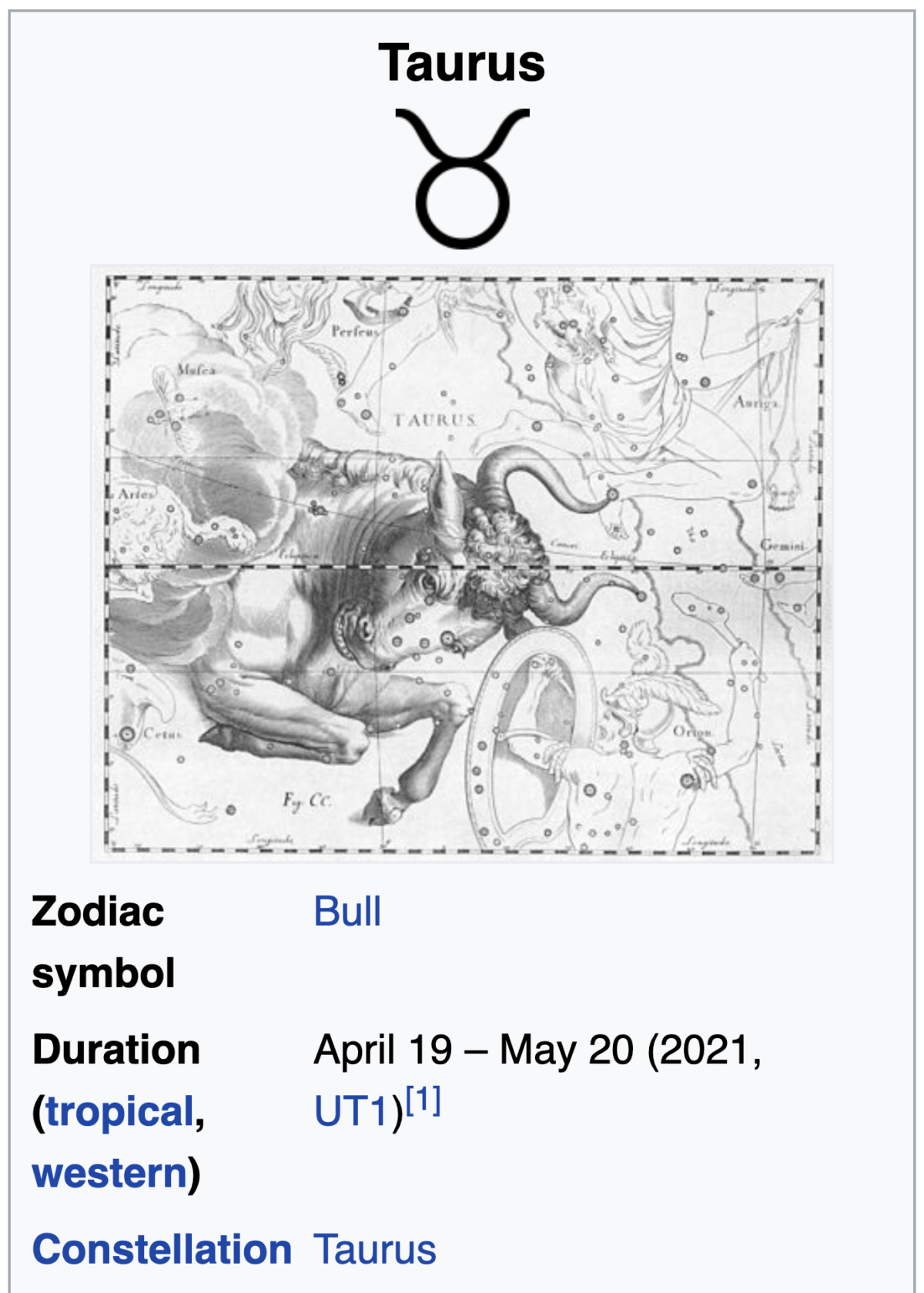 Notice the Chicago Bulls have played 56 games, and are 23-33, like how Michael Jordan wore #23, and Pippen wore #33, at the time of this news. Also, their last game was against Cleveland.
Bulls = 33
Cleveland = 33
Michael = 33
NBA Finals = 33 (Mike won 3, paused, and won 3 more, with Pippen)
Michael Jordan's father died in a 33 ritual
Keep in mind his 'son' died on a Sunday, the Catholic / Christian day of the week, the religion based on the concept of Jesus dying for his father, God, and at age 33 is the agreed to time of his death by most Christians.



BULL
BI-BULL

Taurus, the bull.
Astro-theology.

And to think, they play Boston, THAT TEAM, a town known for being Catholic.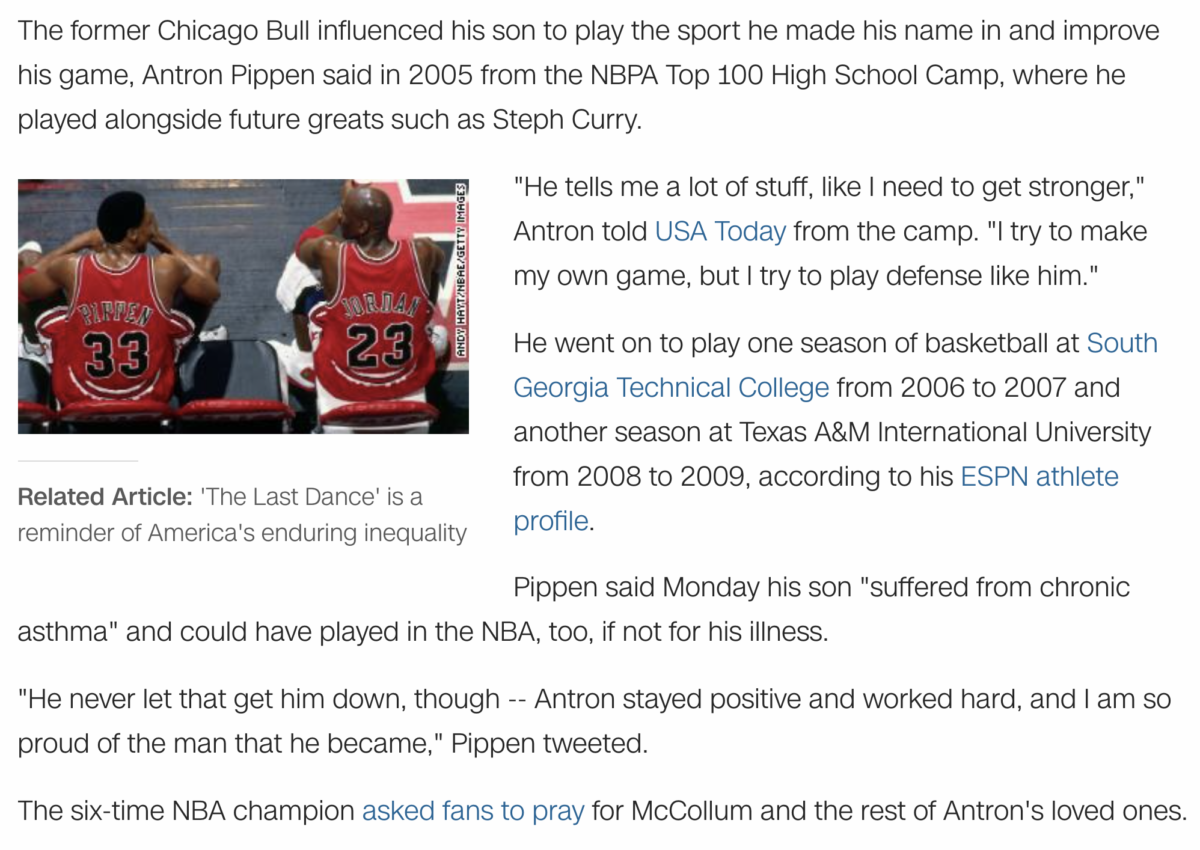 https://www.cnn.com/2021/04/19/us/antron-pippen-death-scottie-pippen-son-trnd/index.html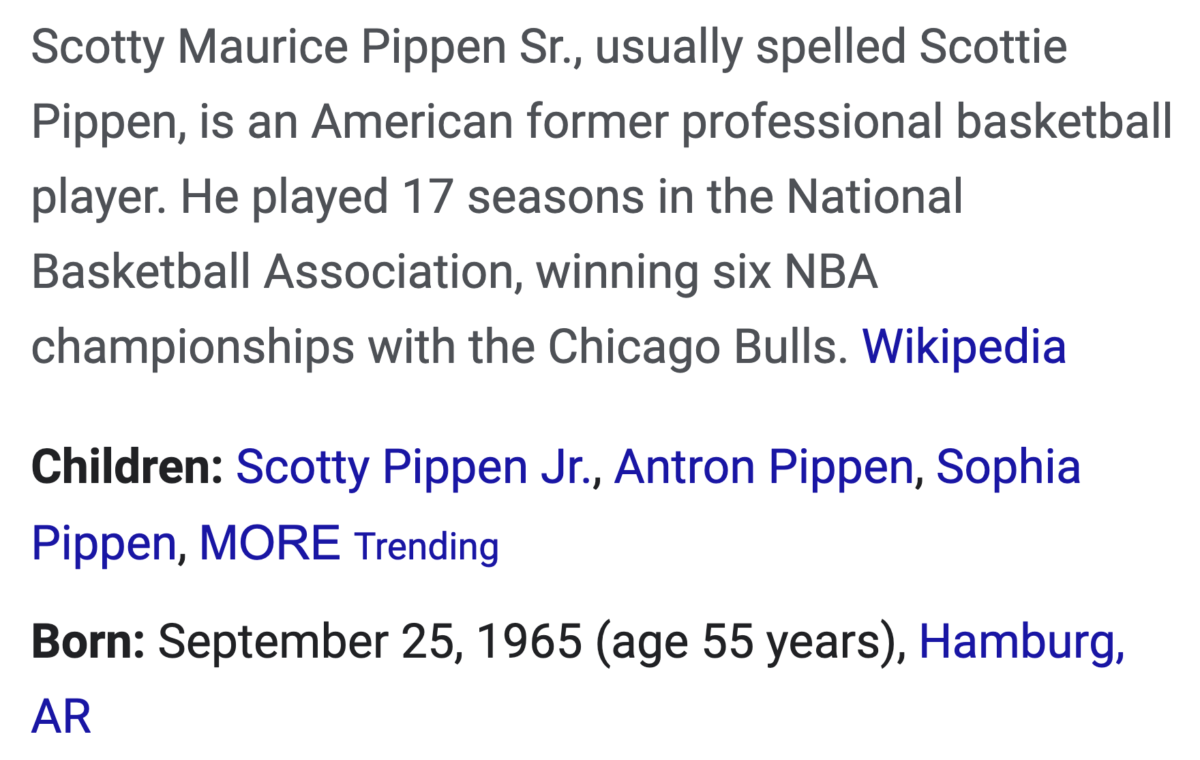 This news comes 206 days after his birthday.


The news also comes on the date with 28, 44 and 64 numerology.
4/19/21 = 4+19+21 = 44
4/19/2021 = 4+19+20+21 = 64
4/19/2021 = 4+19+(2+0+2+1) = 28
That means it is a kill date.

Antron = 311 (64th prime)


Hall = 8+1+12+12 = 33

Again, his son died on April 18, the day leaving 257 days in the year, the 55th prime.




His son died Sunday, April 18, 2021, the day leaving 257 days in the year.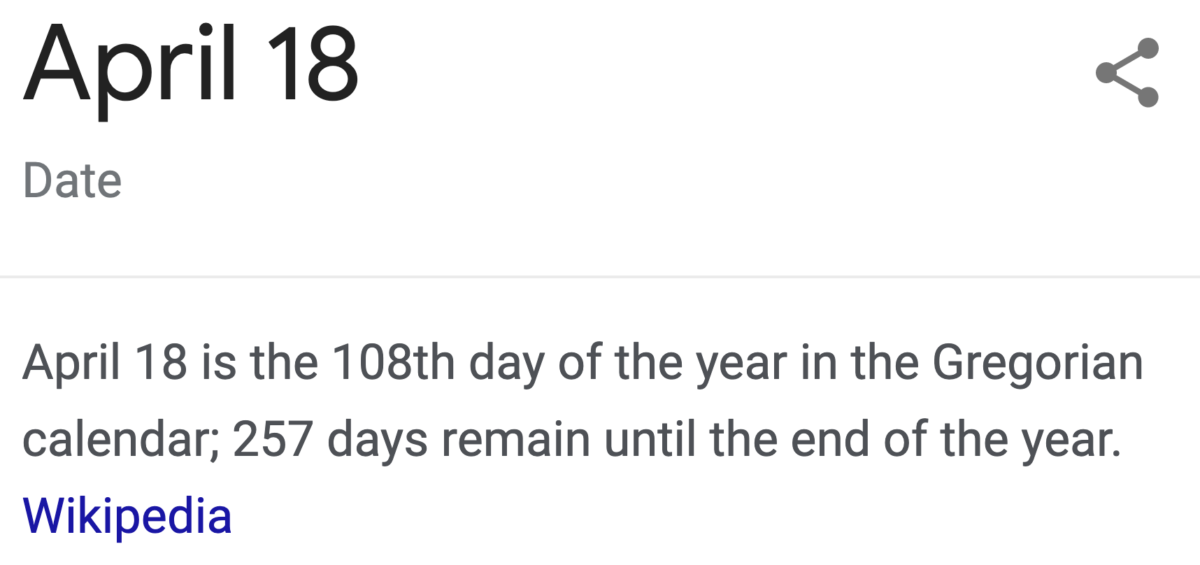 257, 55th prime *Blood Sacrifice =257 (Scottie Pippen is 55 at the time of death)
ALSO
Neo the Hacker has reminded us that 'The Last Dance' released April 19, 2020, a year ago, with Jordan and Pippen on the cover.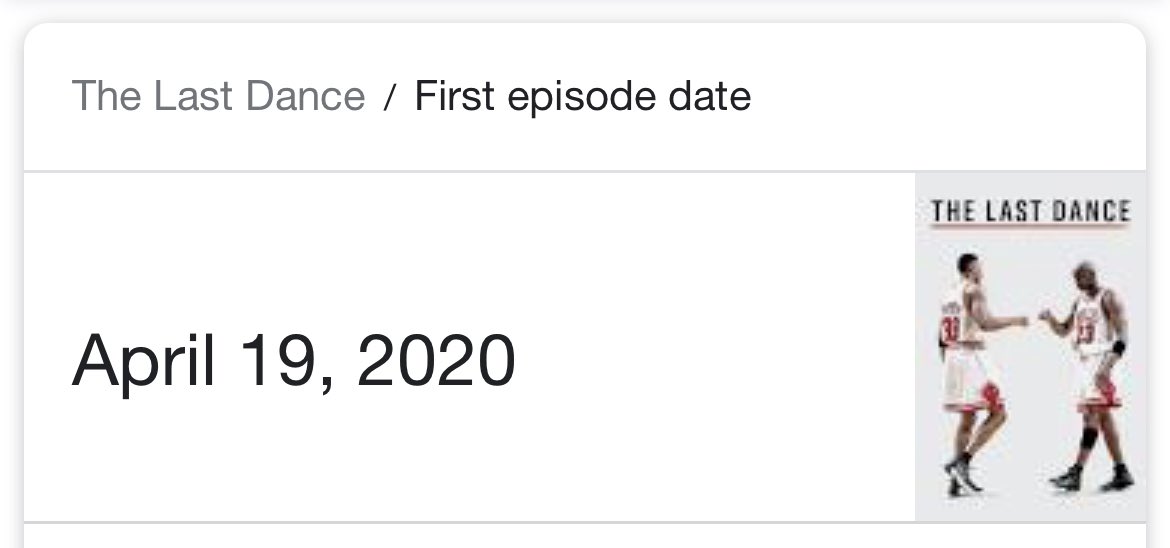 And notice how his son's name, Antron Pippen, equates with the film time and 'basketball'.




And Neo the Hacker added on a bit more, connecting this clearly to Michael Jordan's 58th birthday.
Freemasonry = 58, Rosicrucian = 58, Secret Society = 58
Zodiac = 58, Calendar = 58, Gregorian = 58, Star = 58, Stars = 58

Jordan = 62, Sacrifice = 62, Minneapolis = 62 (The city of focus of the US media at this moment in history)
*Floyd = 62 *Riot = 62 (George Floyd trial in Minneapolis)
Minneapolis and Chicago are geographically close.
George Floyd was killed on the corner of 38th and Chicago, in Minneapolis.
Daunte Wright killing is also focused, and in photos he has a Chicago hat.
Same with Adam Toledo.
And now a 17 year old girl in Chicago.
And now a 7 year old girl in a McDonald's drive-thru.
And all in Chicago.
And even Emmett Till's family, from Chicago, weighing in on the George Floyd murder related trial.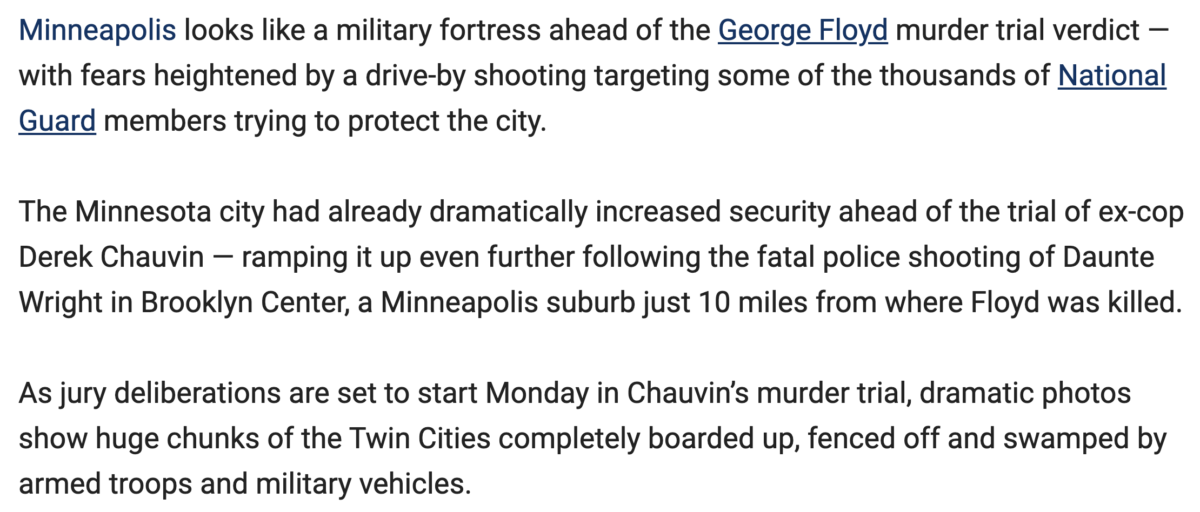 https://www.foxnews.com/us/minneapolis-becomes-fortress-ahead-of-verdict-in-george-floyd-trial
And more on April 19th being the day Taurus begins…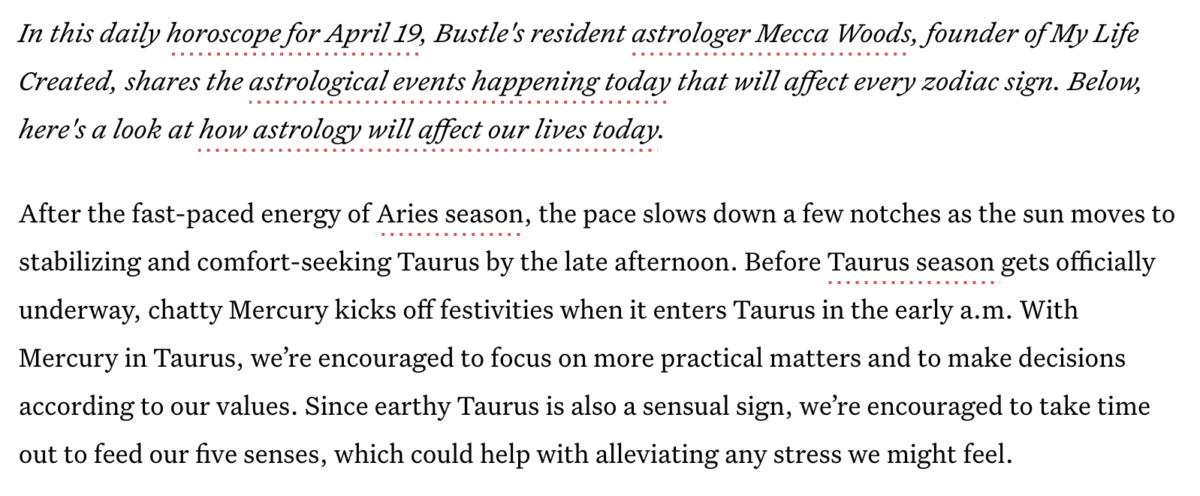 https://www.bustle.com/life/daily-horoscope-for-april-19-2021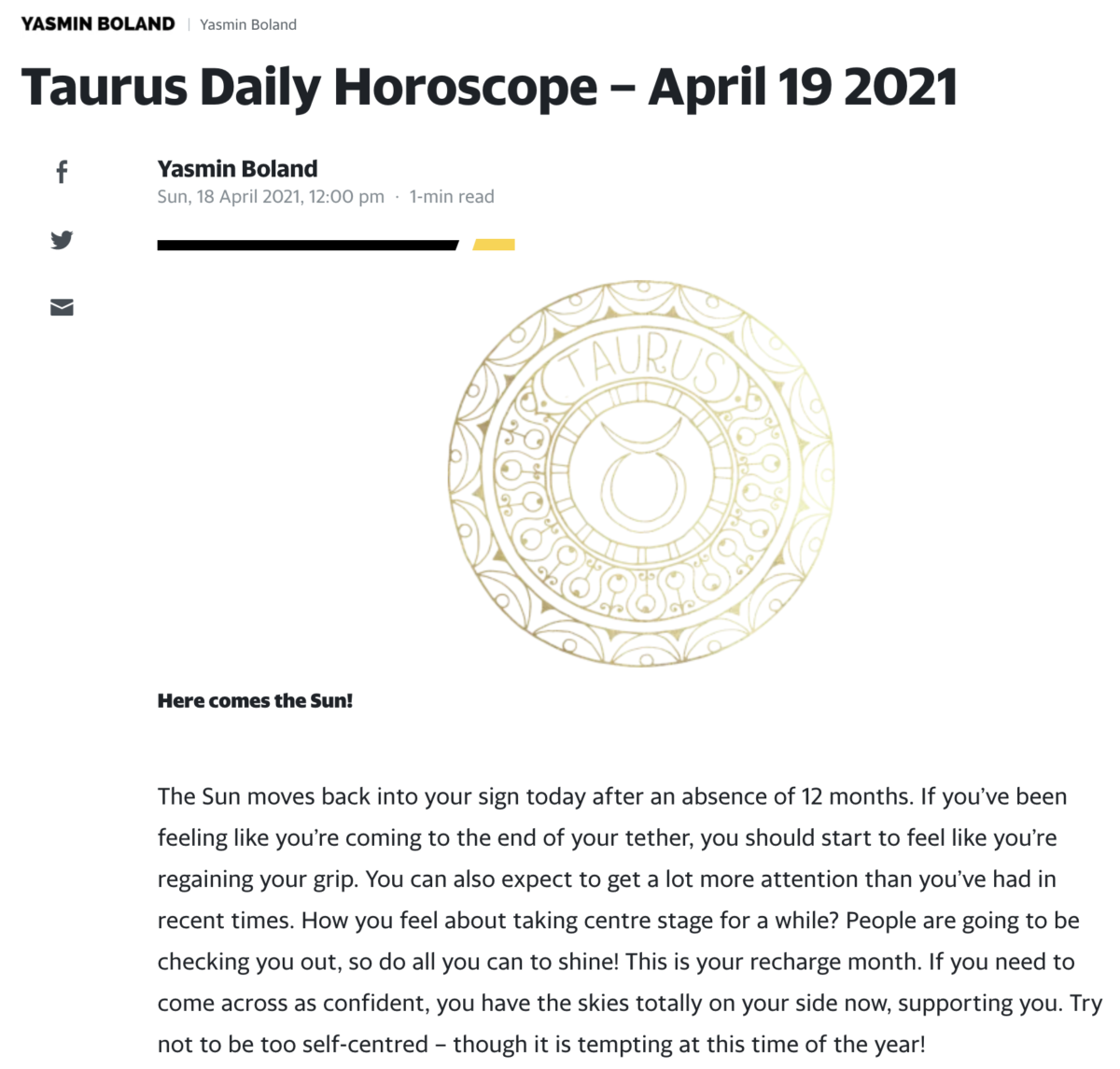 https://au.lifestyle.yahoo.com/taurus-daily-horoscope-april-19-190053595.html
Remember the quote about billionaires and astrology, from J.P. Morgan.