The 100 lab monkeys that crashed near Danville, Pennsylvania, January 21, 2020 (and the '52 film Monkey Business)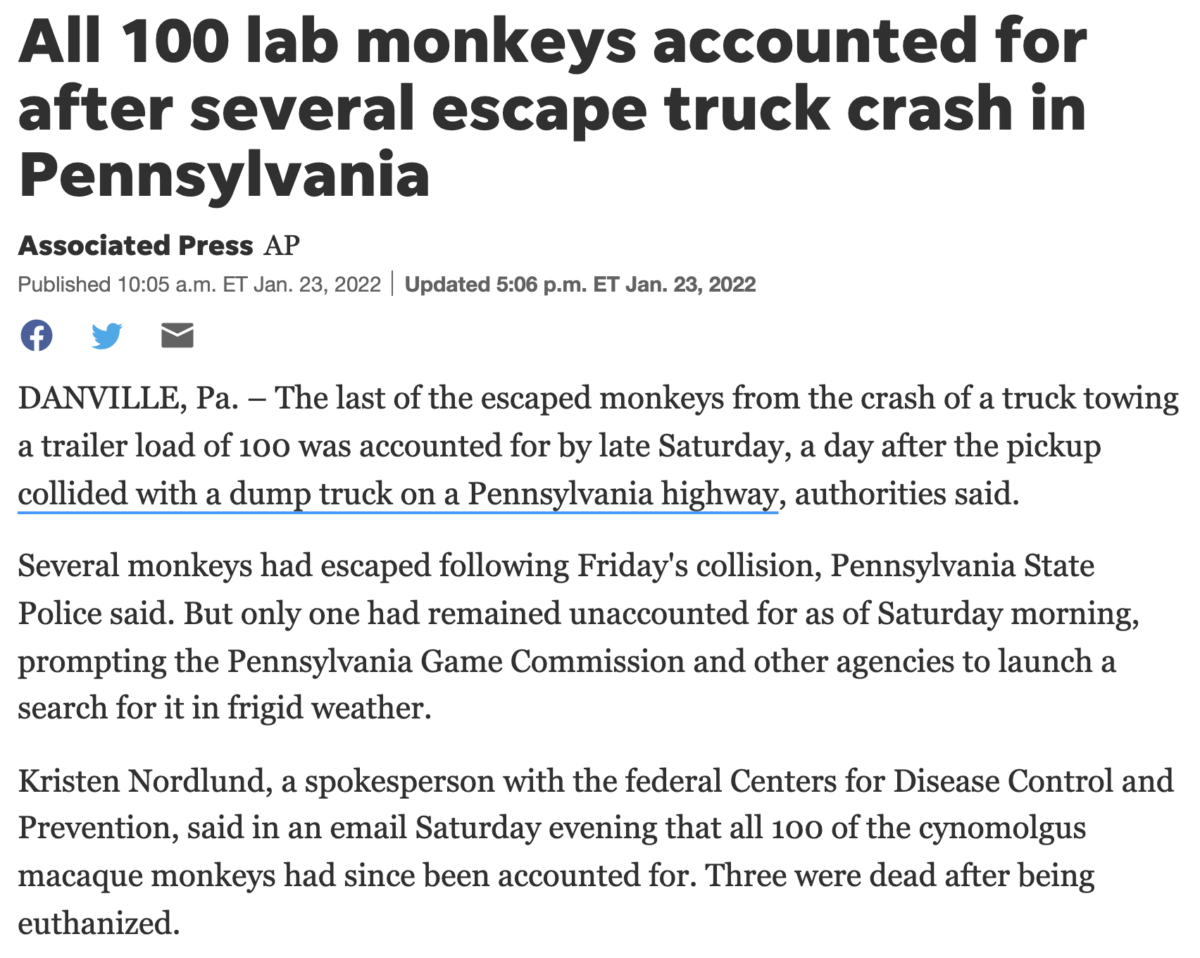 https://www.usatoday.com/story/news/nation/2022/01/23/monkeys-who-escaped-after-pennsylvania-truck-crash-all-accounted/6628838001/
The final update in the escaped monkeys story came Sunday, January 23, 2022.
23/1, like 231
Danville, Pennsylvania = 231 / 87
-231, 21st tri. number
-Crash on 21st of January
Monkeys = 87
The crash was on Route 54, and the concern is 'rabies.'
Rabies = 54
Jesuit Order = 54

And notice where 'monkey business' fits in.
56 / 79 / 187 / 191
–Monkey = 79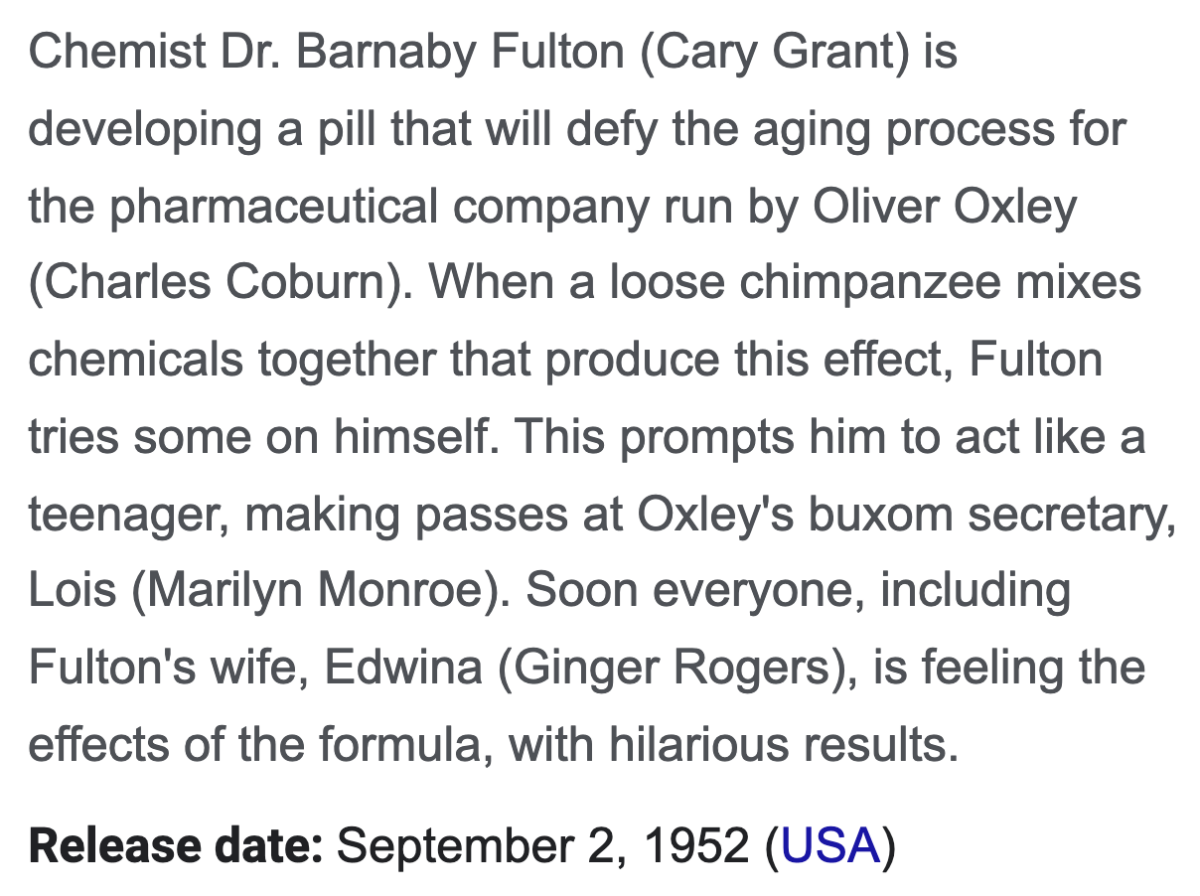 The crash came 20-weeks and 1-day after the anniversary of the release of the film.
The Jesuit Order = 201

On Jesse Waters new show, he said on Tuesday, January 25, the crash happened near Joe Biden's hometown, Scranton, Pennsylvania. Remember, 'The Office' is set in that town, and it ran for 201-episodes.
The woman bitten is Michele Fallon.
Fallon = 102
Monkeys = 102
-Reflection of 201
And don't forget the film about a pandemic, 12 Monkeys, is set in Philadelphia, Pennsylvania.


https://www.usatoday.com/story/news/nation/2022/01/25/monkey-encounter-pennsylvania-crash-woman-being-treated-rabies/9211791002/
This ritual came 35-days after the Pope's birthday.
Michele = 35
Catholic = 35
Holy See = 35
Eye = 35