"The Four Horsemen of the Economic Revolution" conference in Minneapolis, August 21-23, 2019, in light of the coronavirus pandemic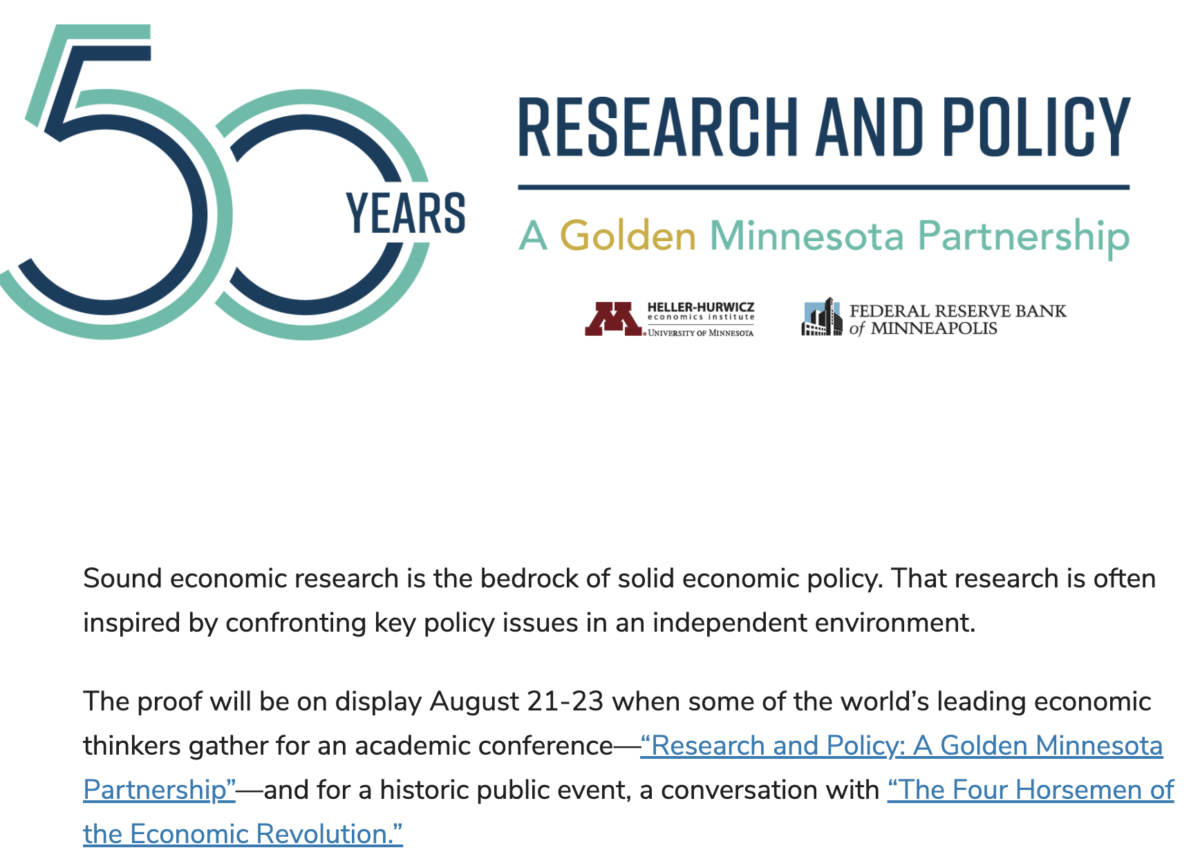 https://www.minneapolisfed.org/article/2019/honoring-50-years-of-a-golden-minnesota-partnership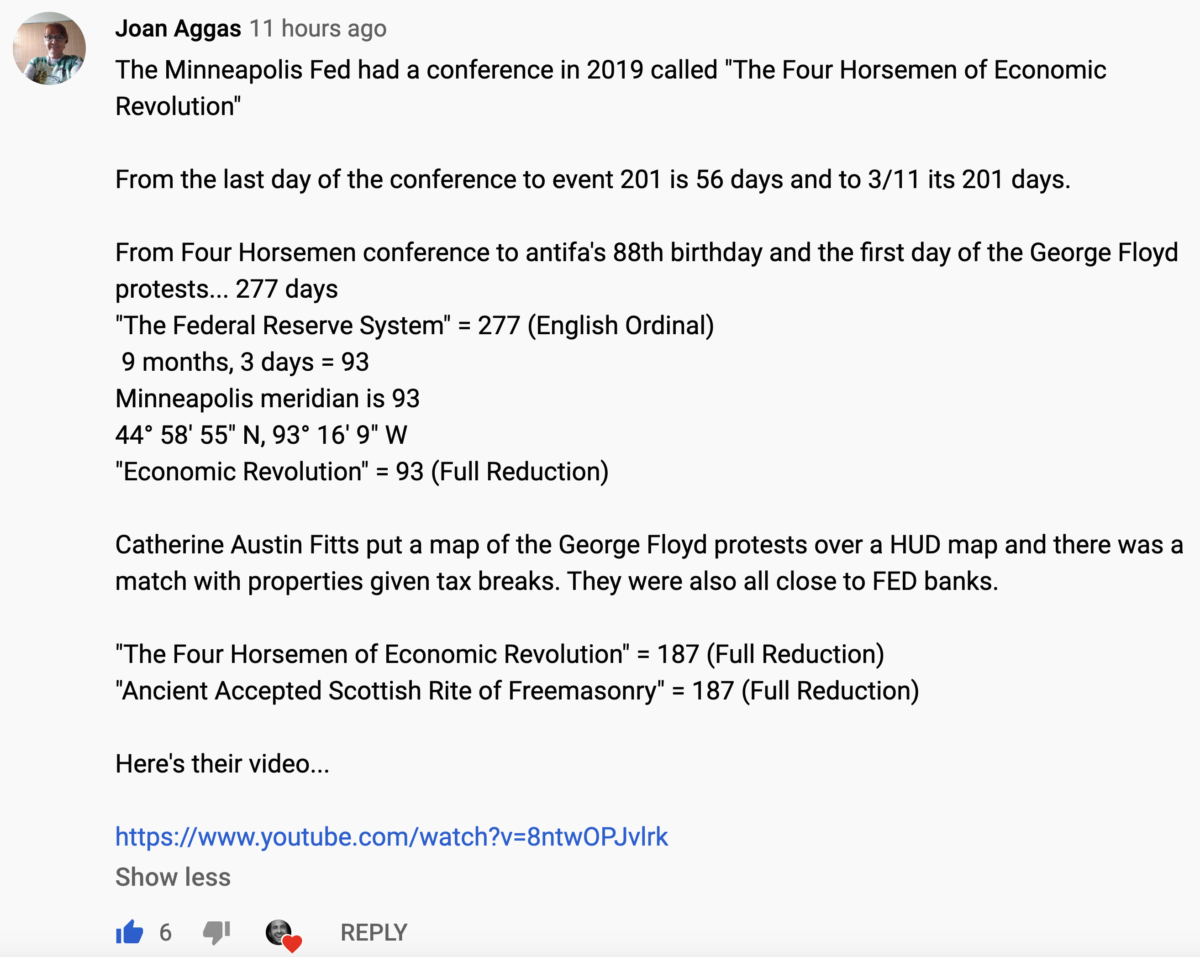 Consider the film Contagion is centered on Minneapolis, Minnesota, and it has MANY parallels to what is taking place today in the time of the "coronavirus pandemic."


Also interesting is that Kobe Bryant died to start the year, and was buried in Corona del Mar, as coronavirus was kicking off, and he was a star for the Lakers, who are originally from Minneapolis. I bring this up because this conference ended on his birthday.

Remember, Kobe died while traveling from Catholic Mass.
Catholic Mass = 201
And with regards to Minneapolis, the other massive 201 ritual took place there in 2020, the year of coronavirus, and that was George Floyd.
George Perry Floyd = 201
Also noteworthy, from August 22, the main date of the conference, to March 11, 2020, the date of the pandemic (and economic reset), was 202 days, connecting to the name of the conference, "The Four Horsemen of the Economic Revolution."



And furthermore, from the main date, August 22, to the reported killing of George Floyd, May 25, 2020, was 277 days later.
277, 59th prime *Negro = 59 *Slave = 59 *Blues = 59 *Black Mamba = 59

The four horseman relates to Revelation, as does the Great Tribulation. Please see my past work on George Floyd and the Great Tribulation.