The time Queen Elizabeth witnessed Maryland upset North Carolina (the Royal Family state), October 19, 1957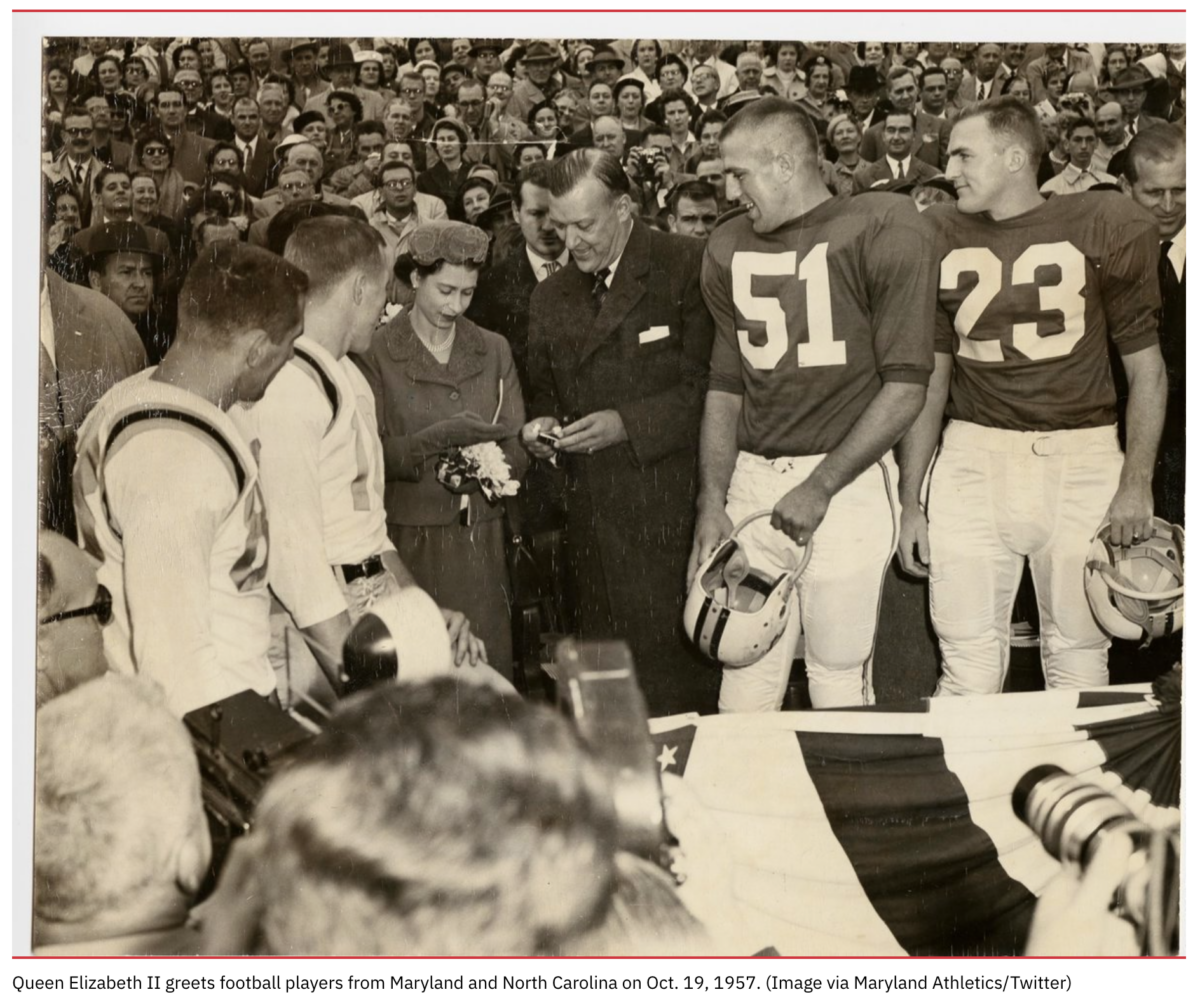 She attended the game on October 19, the day leaving 73-days in the year.
Queen = 73 / 19
She attended in '57.
England = 57
Now Super Bowl 56 falls on a date with 57 numerology, and it is all about the Queen.
2/13/2022 = 2+13+20+22 = 57
England = 57 / 132 (Date can be written 13/2)

Notice, the article points out Maryland lost 34-28, a total of 62 points, going with the 62 years later in the headline.
Queen = 17+21+5+5+14 = 62
-Maryland = 88 / 47
-Elizabeth = 88 / 47

Link.
The game was 181-days after Elizabeth's 31st birthday (born April 21, 1926).
181, 42nd prime
Jesuit = 42
Of course Elizabeth has a 'Mary' in her birth-name, going with Maryland.
Of course Maryland is a very Catholic state.
Society of Jesus = 56
Royal Family = 56
-The SB 56 ritual featuring the Queen City (Cincinnati)
And as for North Carolina being upset, it is a state named after King Charles the II, and its biggest city is Charlotte, named after Queen Charlotte
So I'll be thinking more about this.
And this…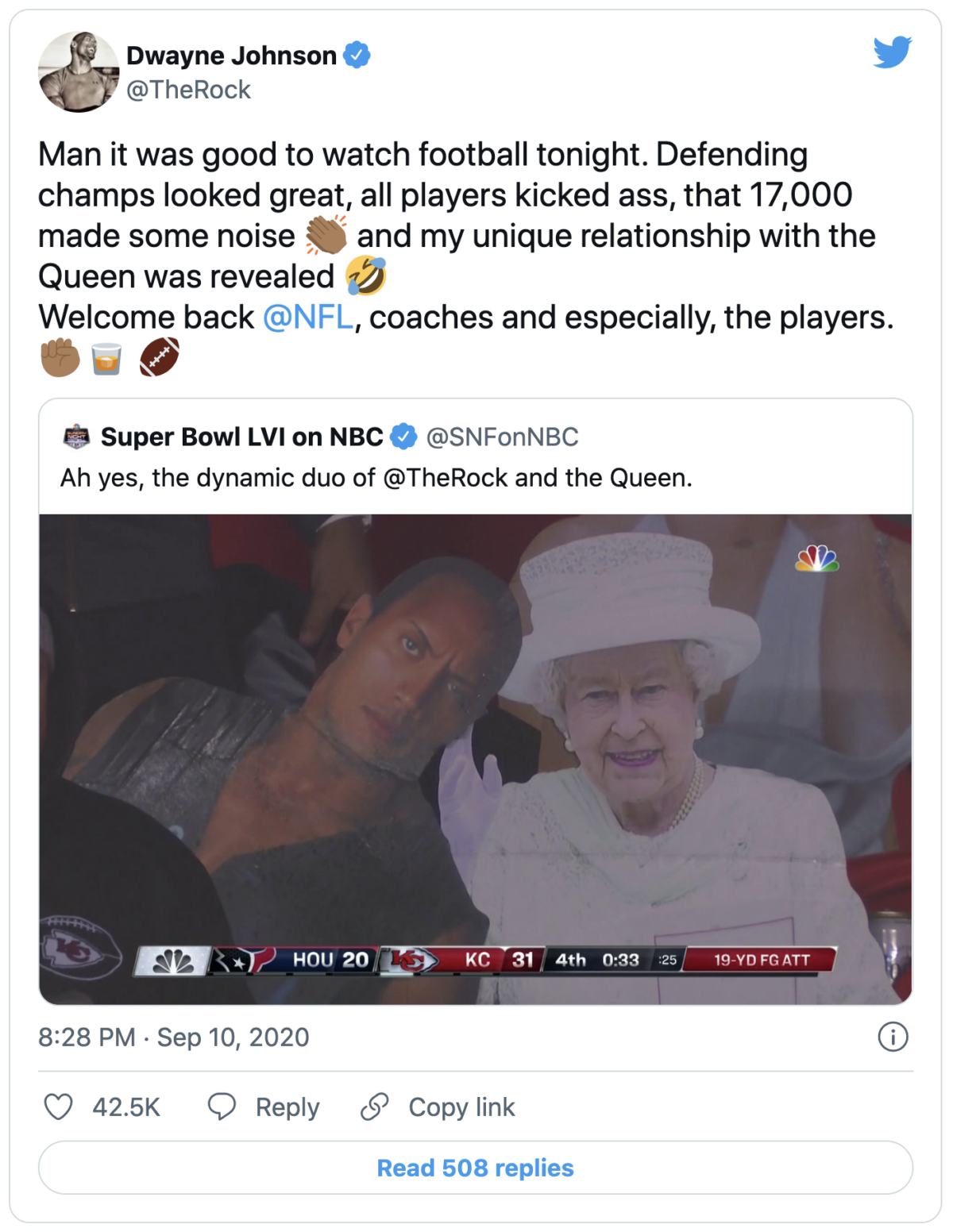 https://www.cbr.com/dwayne-johnson-queen-elizabeth-nfl-kickoff-game/
The September 10, 2020 stunt was 521-days before Super Bowl 56, and the Chiefs won.
Kansas City Chiefs = 98
-Lost in AFC Championship to Bengals
The September 10, 2020 stunt was 617-days before May 20, 2022.
617, 113th prime
-Diana kicked the bucket in a 113 ritual