Trump's court date set for March 4, 2024 (MLK)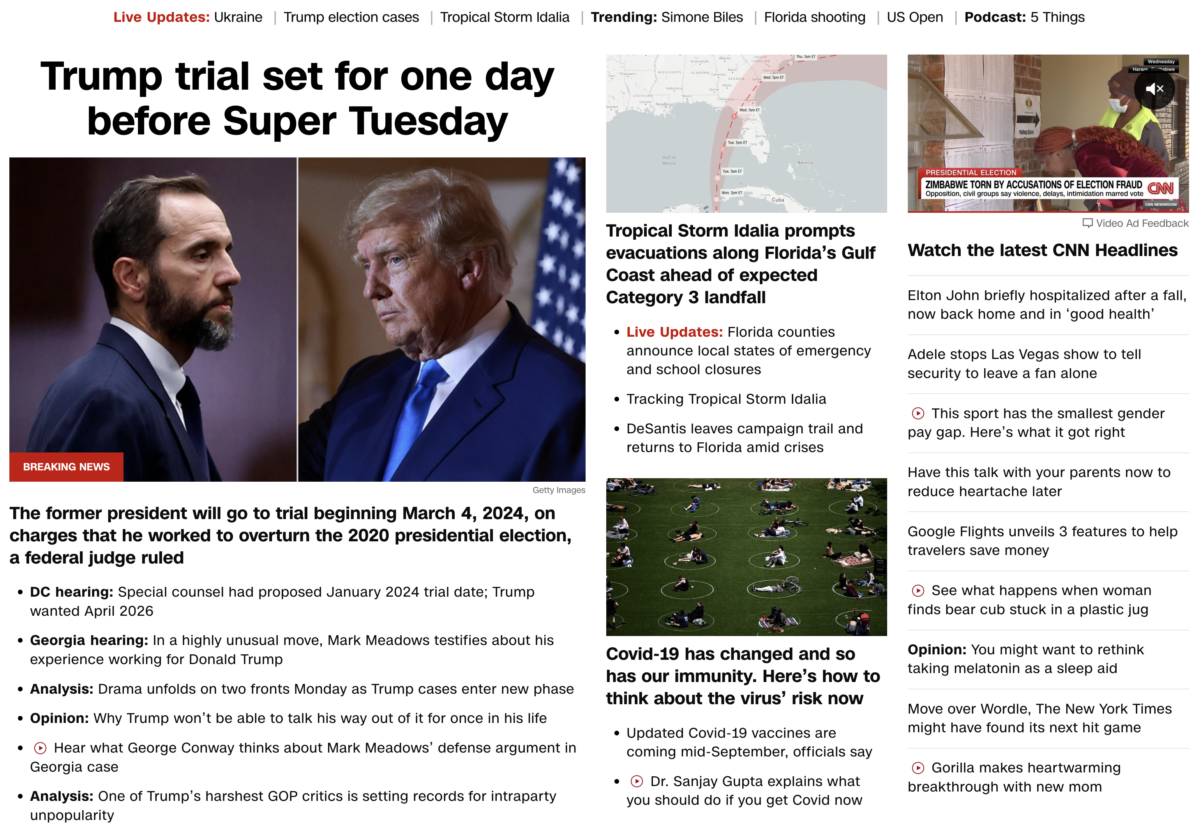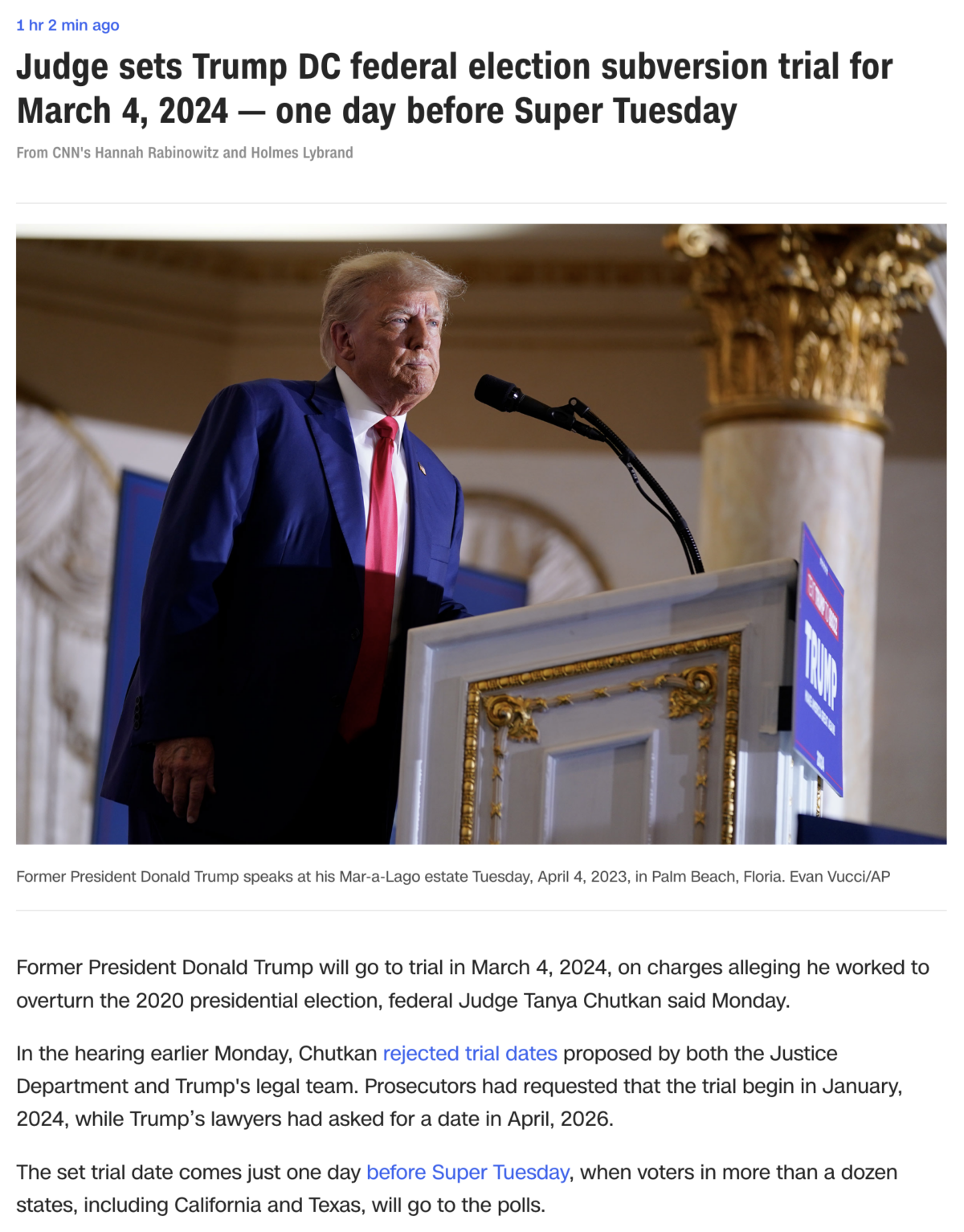 https://www.cnn.com/politics/live-news/trump-indictment-2020-election-08-28-23#h_21a9c649218fefeea98e84e2643e470d
MLK was from Atlanta and this trial is for Atlanta.
This news comes on the 60th anniversary of MLK's I Have A Dream speech.
Of course, we know it is all about the upcoming 60th presidential election (and in history, Lincoln was elected in 1860, and JFK was elected in 1960, and they were both assassinated).
Donald Trump = 60
Four = 60 (4th indictment, in 4th state, Georgia — MLK killed on 4/4)
The ongoing rituals with Batman and 44 through Donald Trump
He was in court in New York on Heath Ledger's 44th birthday, 4/4

This is a ritual, 27 weeks before the court date. *Ritual = 27

Here is Trump's court dates.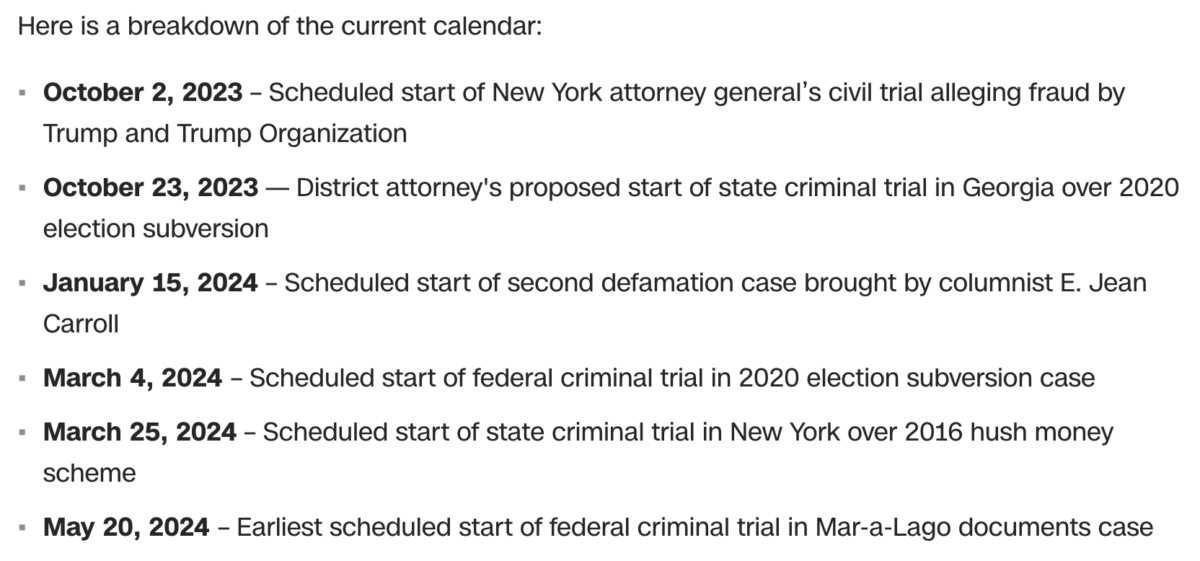 October 2 is 110 days after Trump's June 14 birthday.
President = 110
October 23 is 131 days after Trump's June 14 birthday, or his 132nd day of his age.
131 (32nd prime) *America = 32
United States of America = 132
-132 rooms in White House
-Roman Catholic = 132
-Catholic Church = 132
-Antonin Scalia = 132 (dead on 13/2)
–Dead on 44th day of the year
–In the time of #44
January 15 is MLK's birthday. It will be 215 days after Trump's birthday or his 216th day of his age. The (215) is Philadelphia, where The Boule was born, which is now HQ'd in Atlanta. The (216) is Cleveland, where Trump was in 2016, and who he is trying to emulate, becoming the second split term President.
March 4 is the old inauguration day, like back in Civil War time.
March 4 is also 37 weeks after Trump's birthday (the rituals with NY & Georgia indictments through Yankees & Braves on August 14, 2023) *Georgia = 37 *Shooting = 37
March 25 is the 84th day of the year
United States of America = 84
The Catholic Church = 84
The Jesuit Order = 84
Jesuit = 84
March 25 is also 9 months and 11 days after Trump's birthday.
Vatican Hill = 911
May 20 is the day in history Ignatius of Loyola was shot with a cannonball. Judge Cannon sentenced Trump to court on May 20, 2024. Get it? He was the founder of the Jesuits. He died 84 days from his birthday too, in 1556.
As for the Judge, notice how her name overlaps with Donald Trump.

Read more about 185 here. We have been touching on this number a lot lately.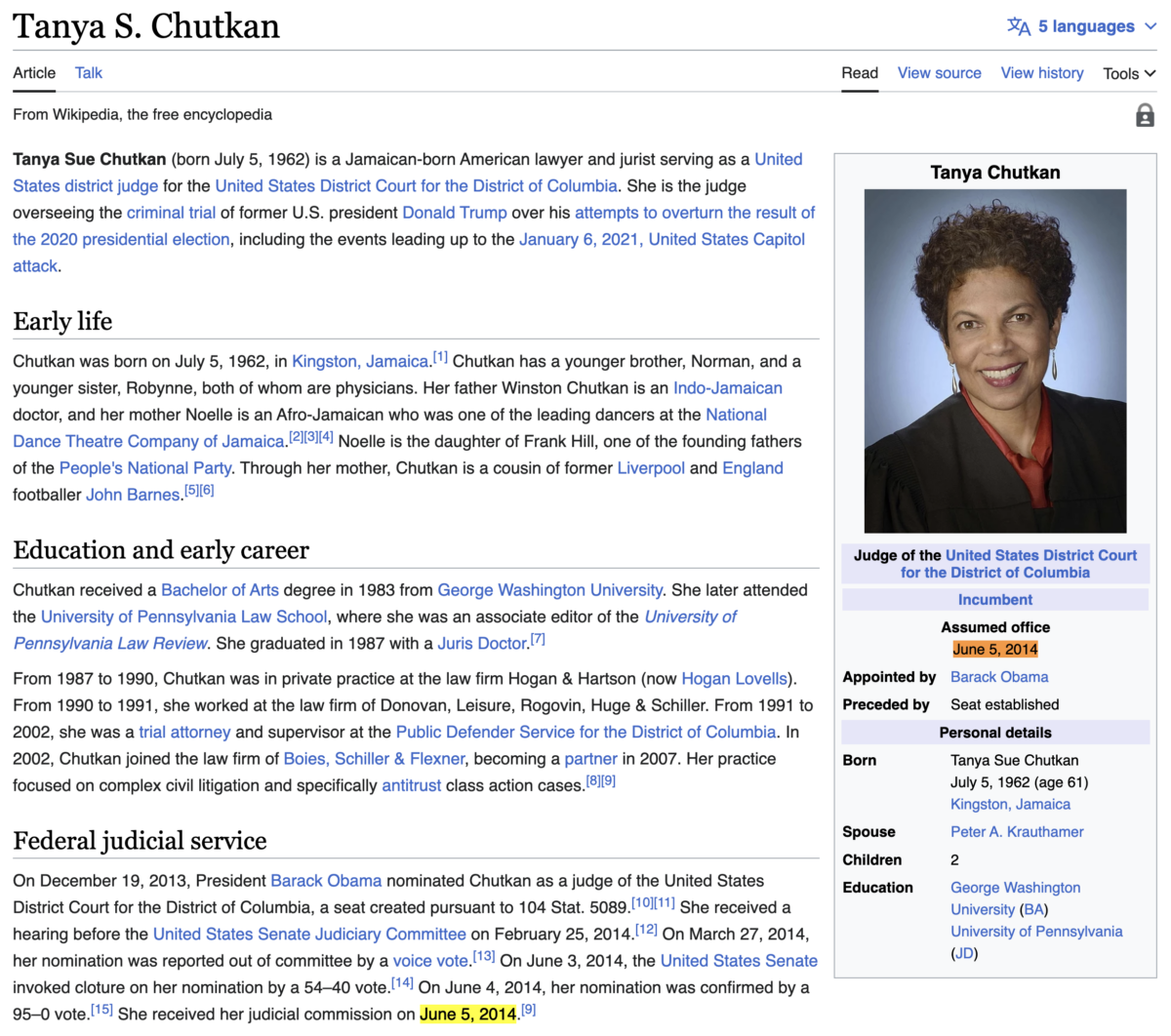 https://en.wikipedia.org/wiki/Tanya_S._Chutkan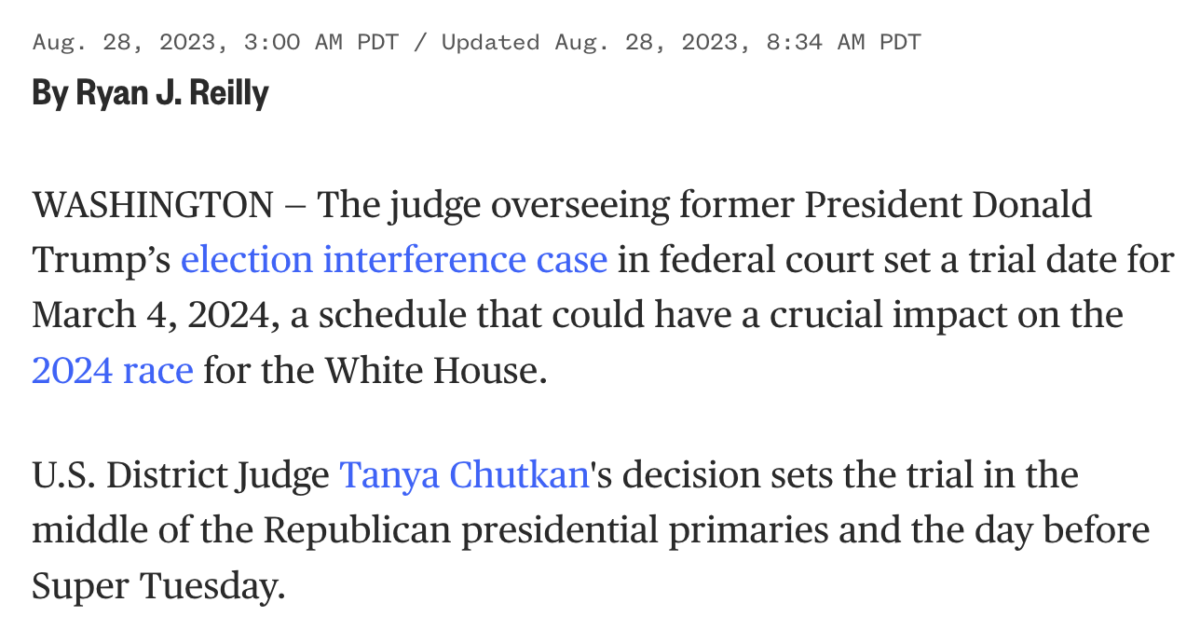 https://www.nbcnews.com/politics/donald-trump/federal-judge-set-trump-trial-date-election-interference-case-rcna101669