Twitter sues Elon Musk to complete acquisition of company, July 12, 2022 (hello Pentaverate)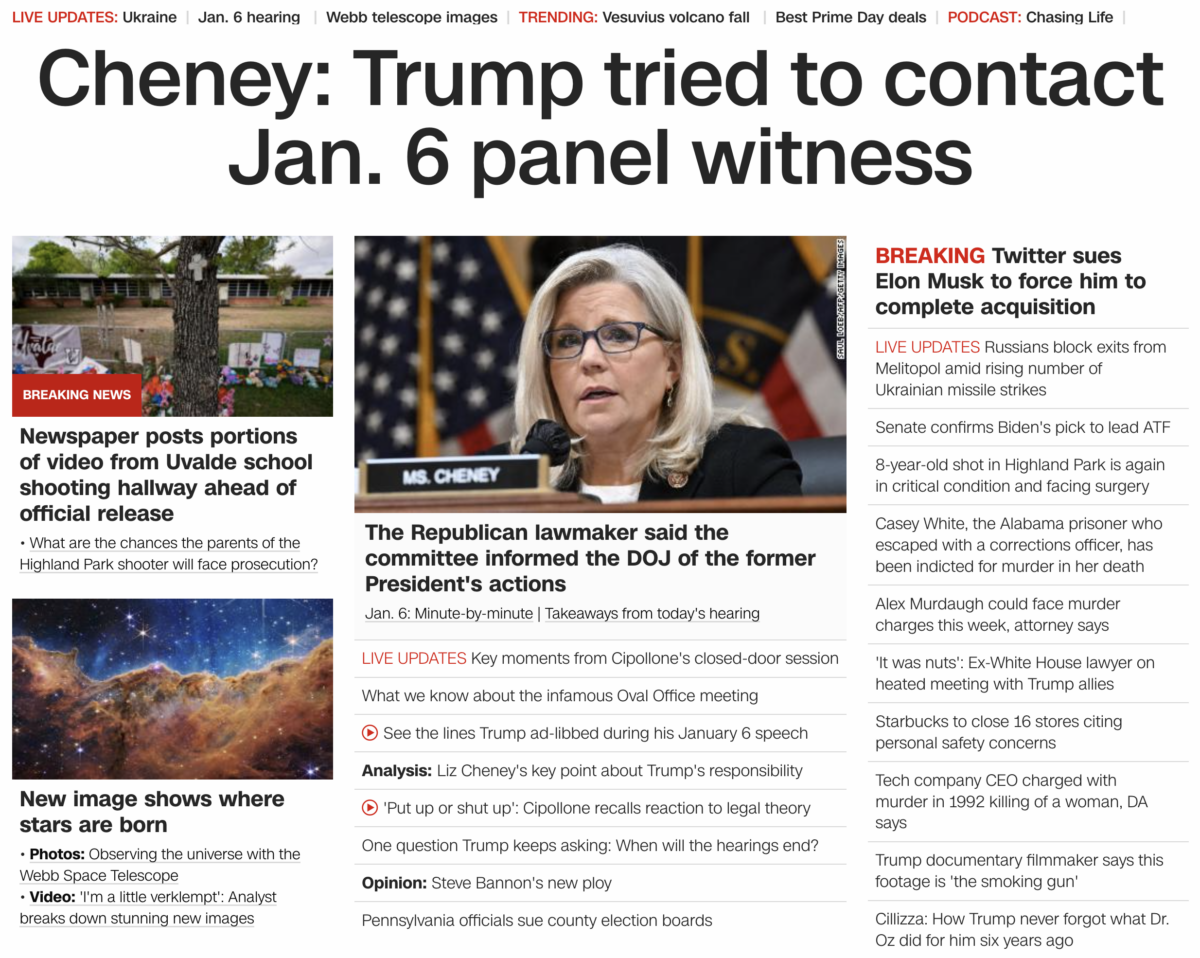 The Uvalde and Elon Musk / Twitter stories both pertain to Austin, Texas.

This news comes on the 193rd day of the year.
193, 44th prime
$44-billion deal
Musk = 44
Cancer = 44 (Astrological period)
*Twitter Sues = 44
And today leaves 172-days in the year.
Ad maiorem Dei gloriam = 172 (Jesuit motto)
And today is 78-days after the purchase of April 25.
And recall it was July 8, or 7/8, that Musk said he wanted out.
Jesuit = 78
Tesla = 78
These same patterns have been discussed before with Musk.
And don't forget his purchase was the 115th day of the year, and he wanted out 74-days later.
Twitter = 115 / 74
And don't forget the new show Pentaverate, where Elon Musk is at the center of it.
Pentaverate = 127
Bavarian Illuminati = 127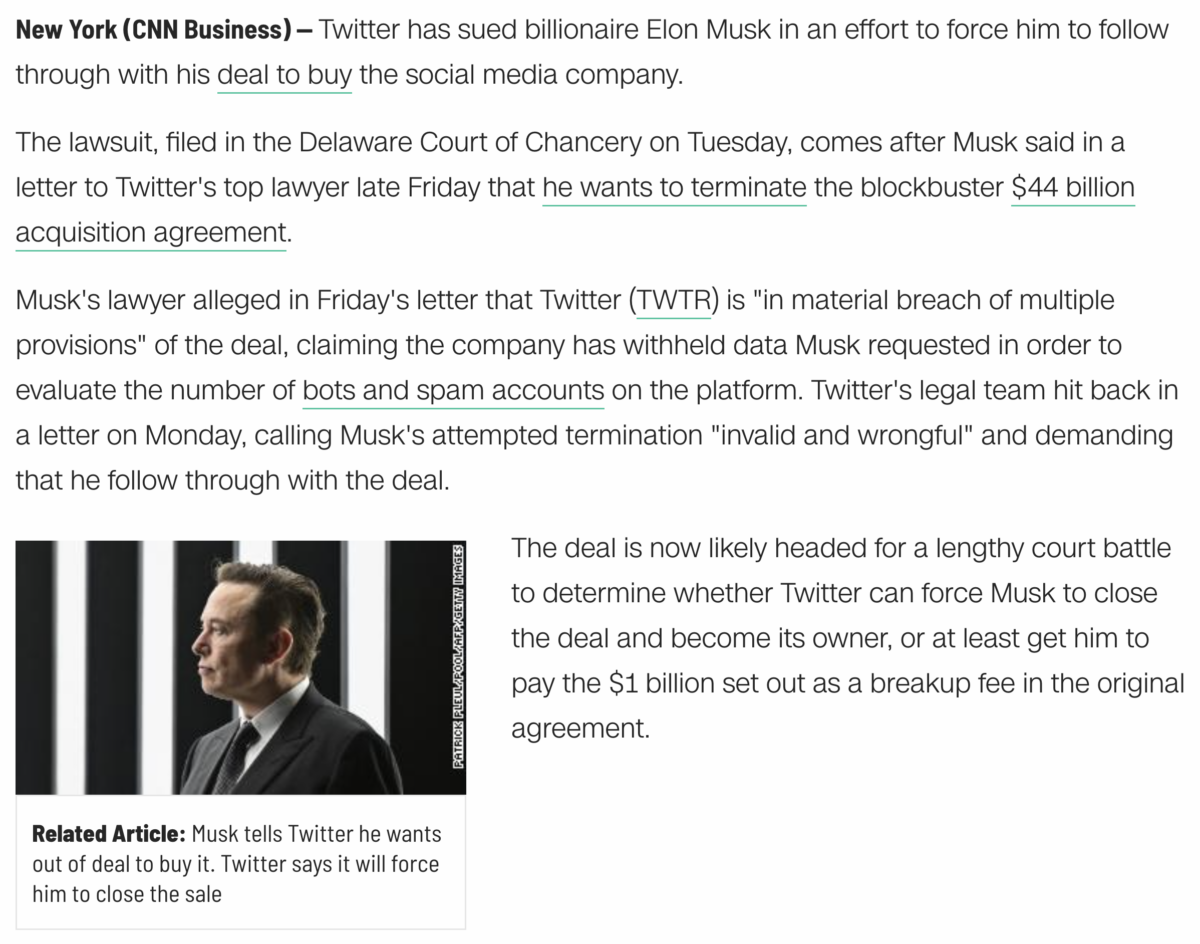 https://www.cnn.com/2022/07/12/tech/twitter-elon-musk-acquisition-lawsuit/index.html