U.S. media begins covering Nipah Virus, supposedly more deadly than Covid-19, September 7, 2021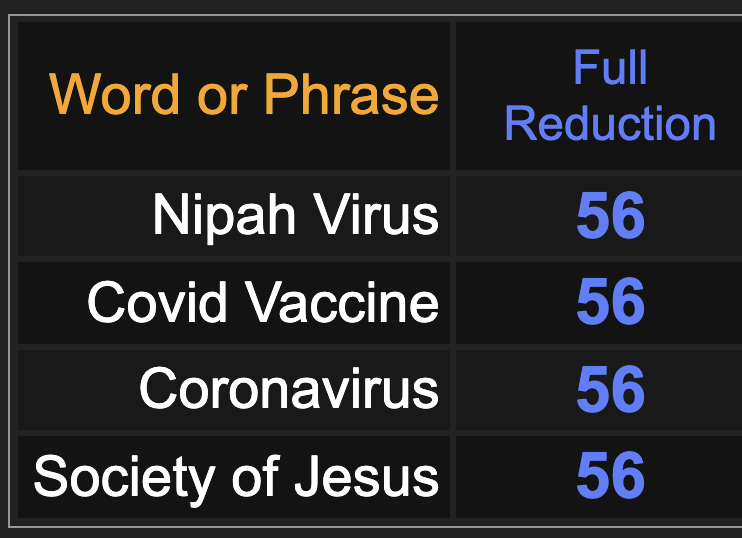 Society of Jesus = 56 / 79
The coverage of the Nipah Virus in the U.S. began on September 7, 2021, a date written 7/9, like 79.
The date can also be written 9/7, like 97. *Death = 97
Recall, in the Event 201 simulation, near the 18th month of the pandemic, people begin to die rapidly in megacities (like the ones India has).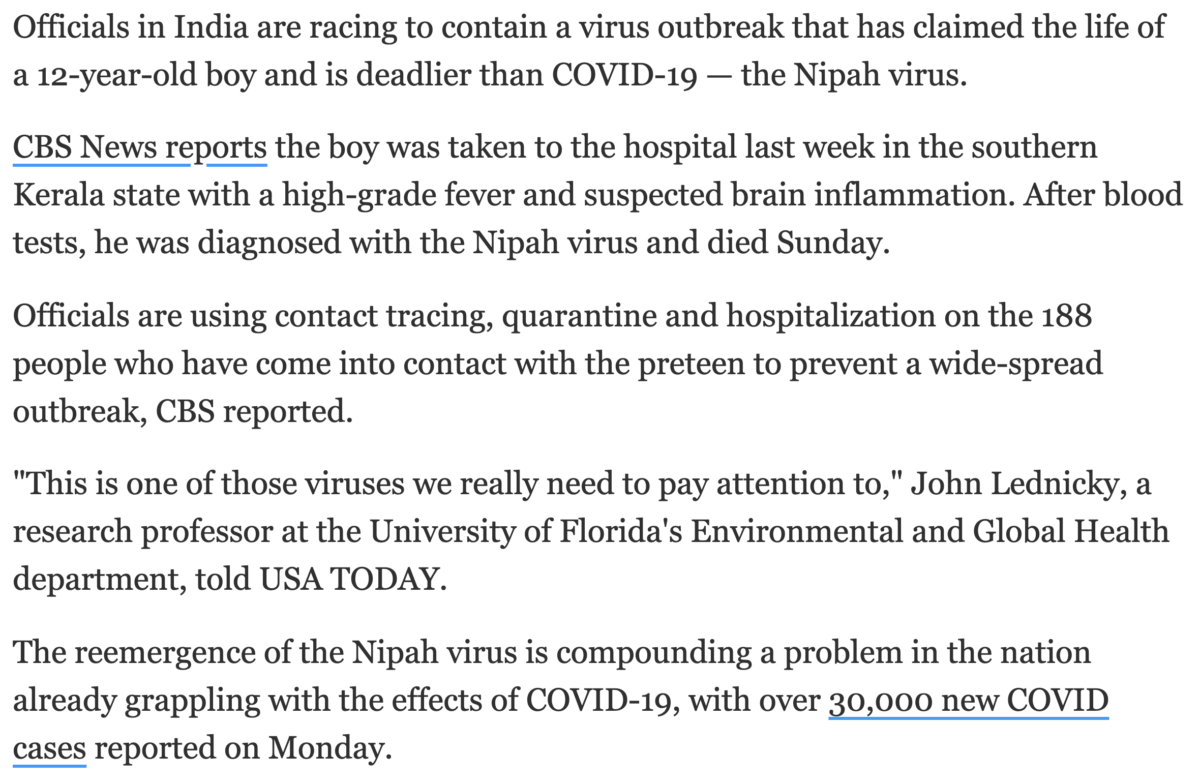 https://www.usatoday.com/story/news/health/2021/09/07/what-nipah-virus-and-how-different-covid-explained/5750764001/