UCLA locked down, February 1, 2022, due to threat from former professor now in Colorado, Matthew Christopher Harris (2016 deja vu)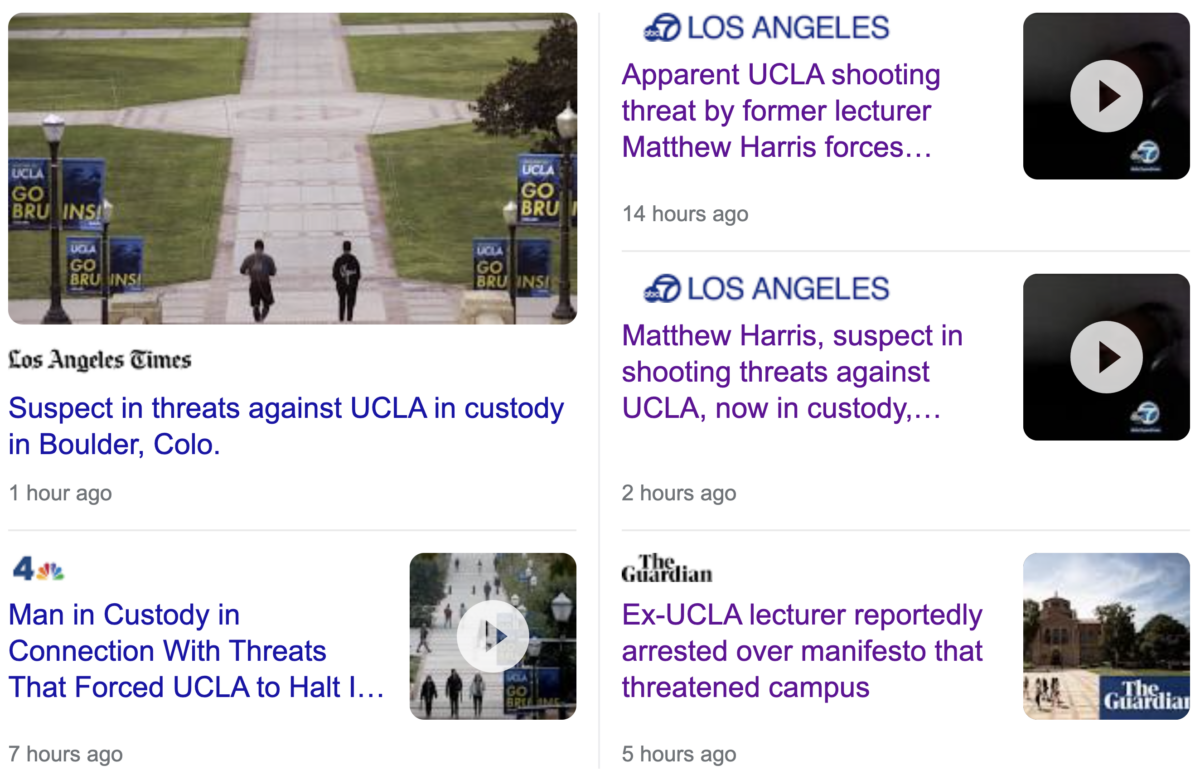 This news comes on the day of a Virginia university shooting.
And it comes on the day of a Minnesota school shooting.
In the case of the Minnesota shooting, it comes on the Governor's 302nd day of his age, and in a town equating to 302.
Richfield, Minnesota = 302
And notice how the suspect in the UCLA incident is named Matthew Christopher Harris, also equating to 302.


The last time UCLA and Minnesota were connected in a mass shooting was June 1, 2016, where the UCLA shooter, Mainak Sarkar, flew to town from Minnesota, and they mentioned he had been married on June 14.
June 14 leaves a total of 201 days in the year
-The Virginia shooting today is in "201" ville
–Bridgewater, Virginia = 201
–The Jesuit Order = 201
Keep in mind Los Angeles is known for its basketball teams, from the UCLA Bruins, to the Los Angeles Lakers, and the Lakers started out in Minneapolis, Minnesota.
As for the UCLA suspect being in Colorado, where "Columbine" happened…
Colorado = 38
-38th state
Minnesota = 38
Murder = 38
Killing = 38
Death = 38
RIP = 38
The UCLA shooter in 2016 was 38-years-old.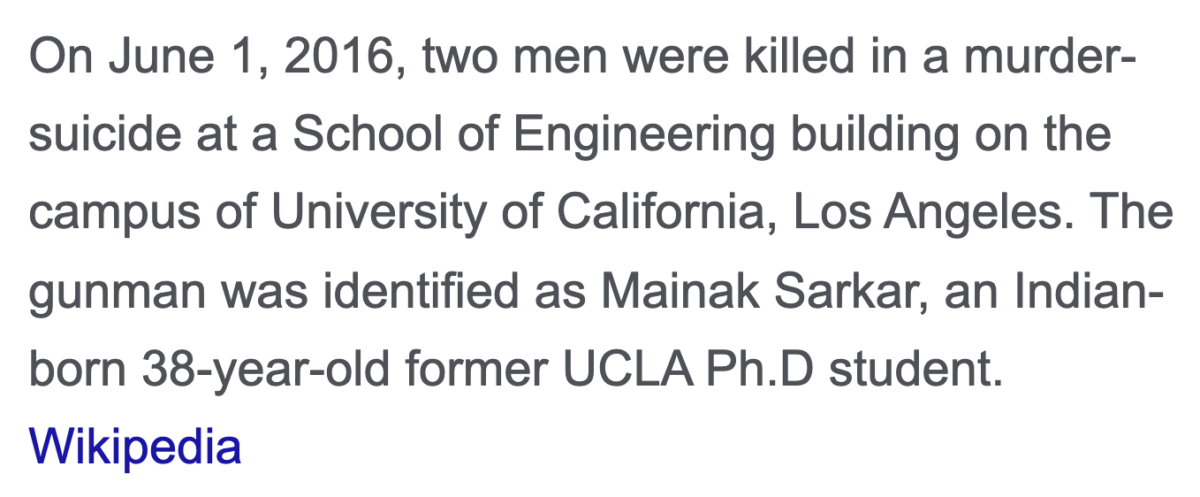 And again, all this news is coming February 1 because they want the guns.
Guns = 42
Ammo = 42
February = 42
*Jesuit = 42
And finally, this ritual came 114-days after Gavin Newsom's 54th birthday.
Minneapolis Minnesota = 114
-Minnesota shooting was in Minneapolis suburb


In the article they talk about how the suspect brought up Columbine and the Las Vegas Route 91 Harvest Festival shooting.