Victims of Alabama church shooting have ages adding up to 243 (the Golden State Warriors connection)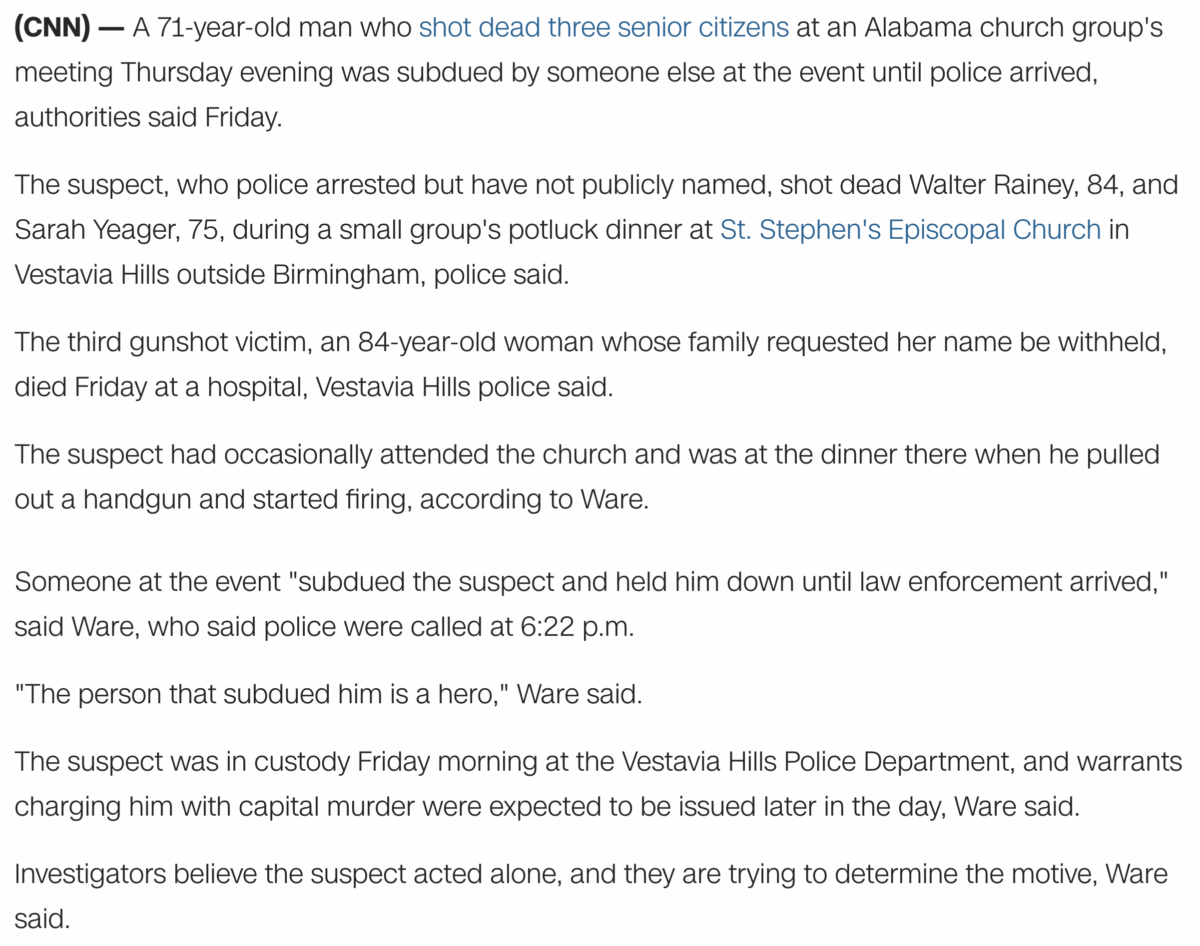 https://www.cnn.com/2022/06/17/us/alabama-church-shooting-friday/index.html
The victims are 84, 84 and 75.
84+84+75 = 243
Again, this ritual is synced with the Golden State Warriors championship. And as another reminder, the same CIA that controls your nightly news, controls your rigged sports.

If you add the age of the shooter, 71, it sums to 314, like Steph Curry's Pi Day birthday, 3/14.
Celtics = 71
Read more about this shooting on the night the Warriors shoot the Celtics to death winning the NBA Finals.