Vincent Jackson's brain being sent back to Boston for the purpose of being studied for CTE, February 18, 2021 news


Read about Vincent Jackson's death at age 38, 8 days after his former Tampa Bay Buccaneers won the Super Bowl on the 38th day of the year, on February 7, 2021.
Now, adding insult to injury, they're sending his brain back to Tom Brady's old town, Boston, Massachusetts.
This news broke February 18, 2021, the date with 25 numerology.
2/18/2021 = 2+18+(2+0+2+1) = 25 *Tampa Bay = 25 *Death = 25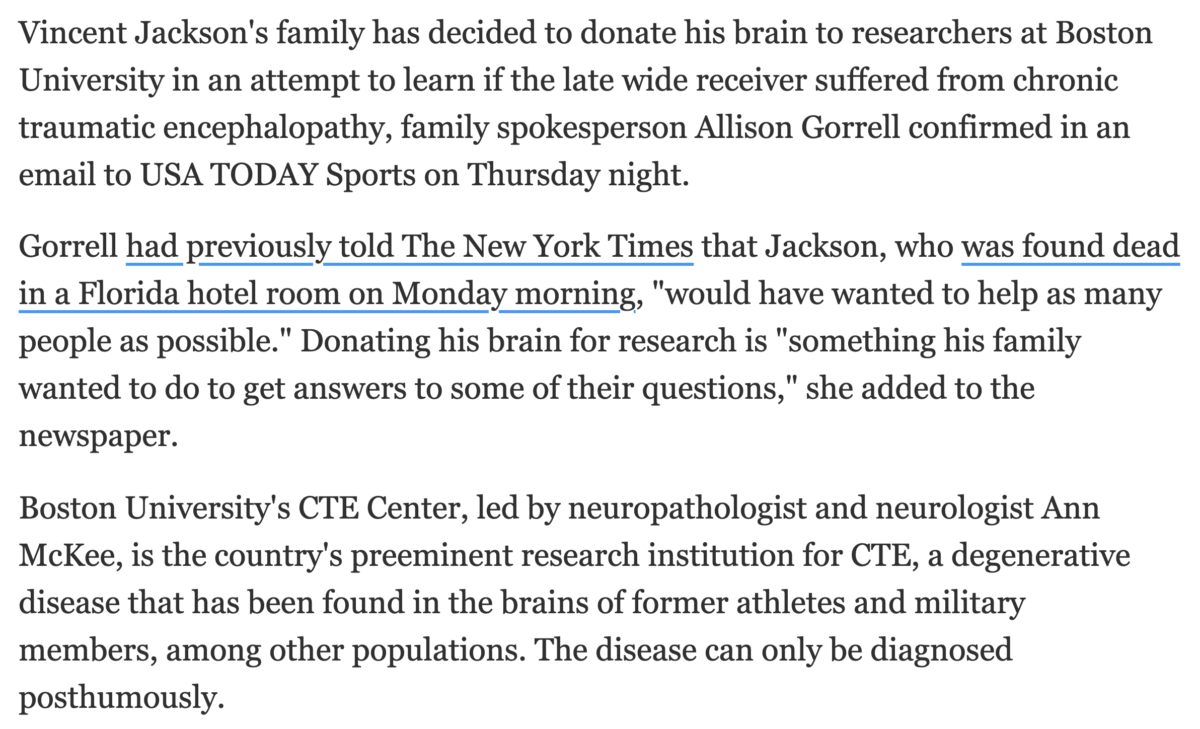 https://www.usatoday.com/story/sports/nfl/buccaneers/2021/02/18/vincent-jackson-brain-donated-cte-nfl/4498284001/
Notice how 'brain' and 'Buccaneers' overlap.


And notice how CTE equates to 10, going with Super Bowl 55, where Brady made his 10th appearance in the big game.
55, 10th triangular number & 10th Fibonacci number