Wendell Moore Jr. wins Julius Erving Award, April 2, 2022, 169-days before his birthday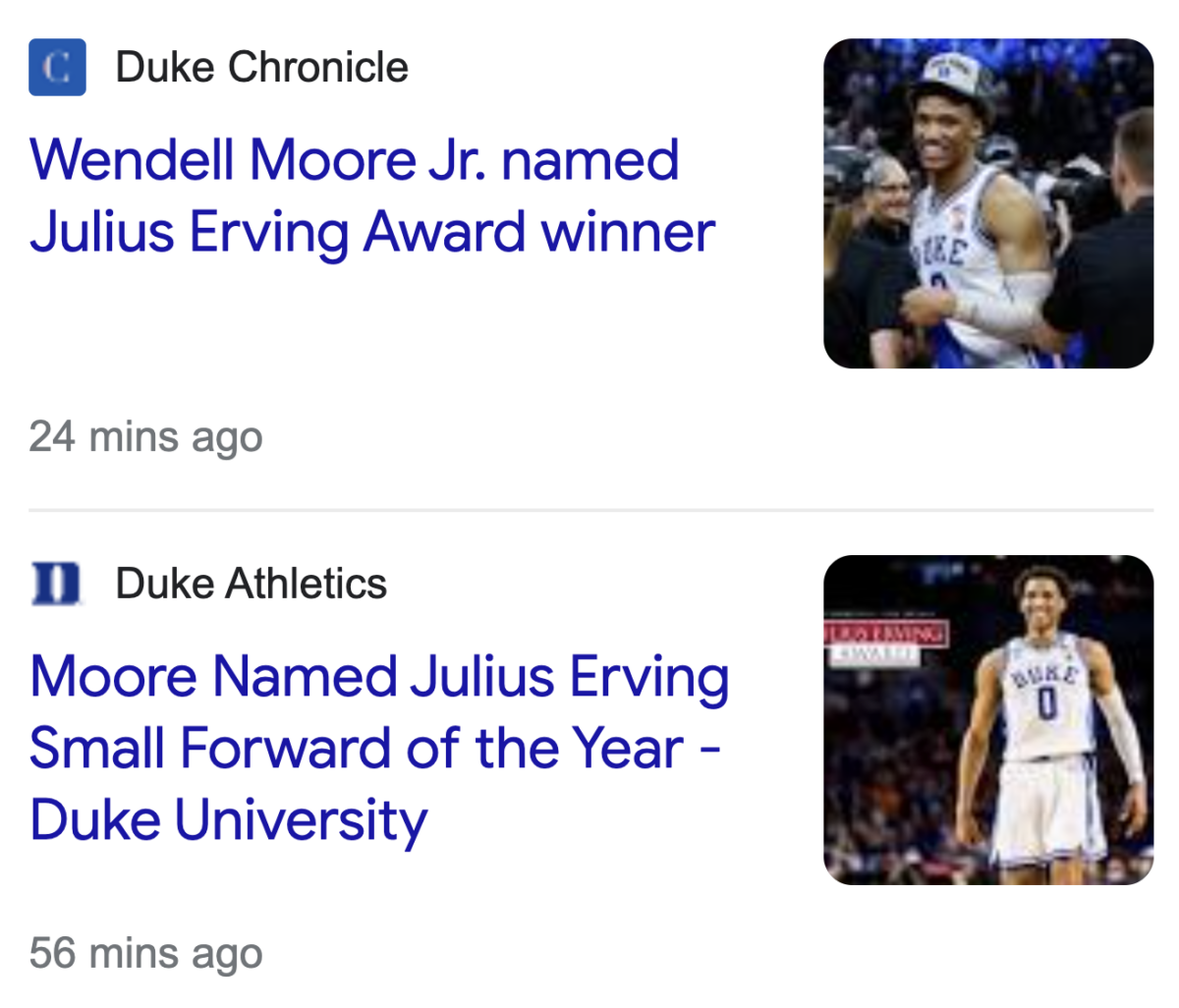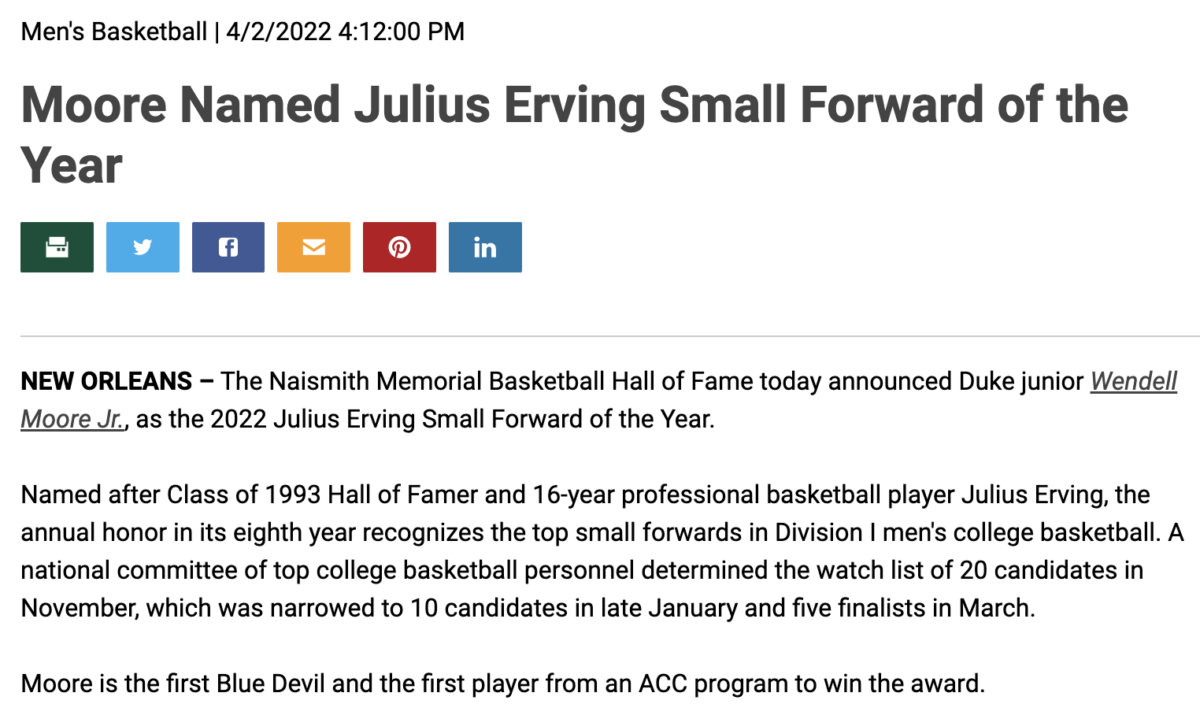 https://goduke.com/news/2022/4/2/mens-basketball-moore-named-julius-erving-small-forward-of-the-year.aspx
This news comes Saturday, April 2, 2022, the day of the Final Four.

Today is 169-days before his 21st birthday.
169, square root of 13
Coach K to 13th Final Four
Wendell Moore Jr. = 169


The championship game will be on April 4, 167-days before his birthday, and 167 is the 39th prime number.
167, 39th prime
Blue Devils = 39
It's the "Julius Erving" award.

Today is 39-days after Julius Erving's February 22 birthday.