Why LeBron James passed Kareem Abdul-Jabbar with the 74th points of the game, 63-days before Kareem's birthday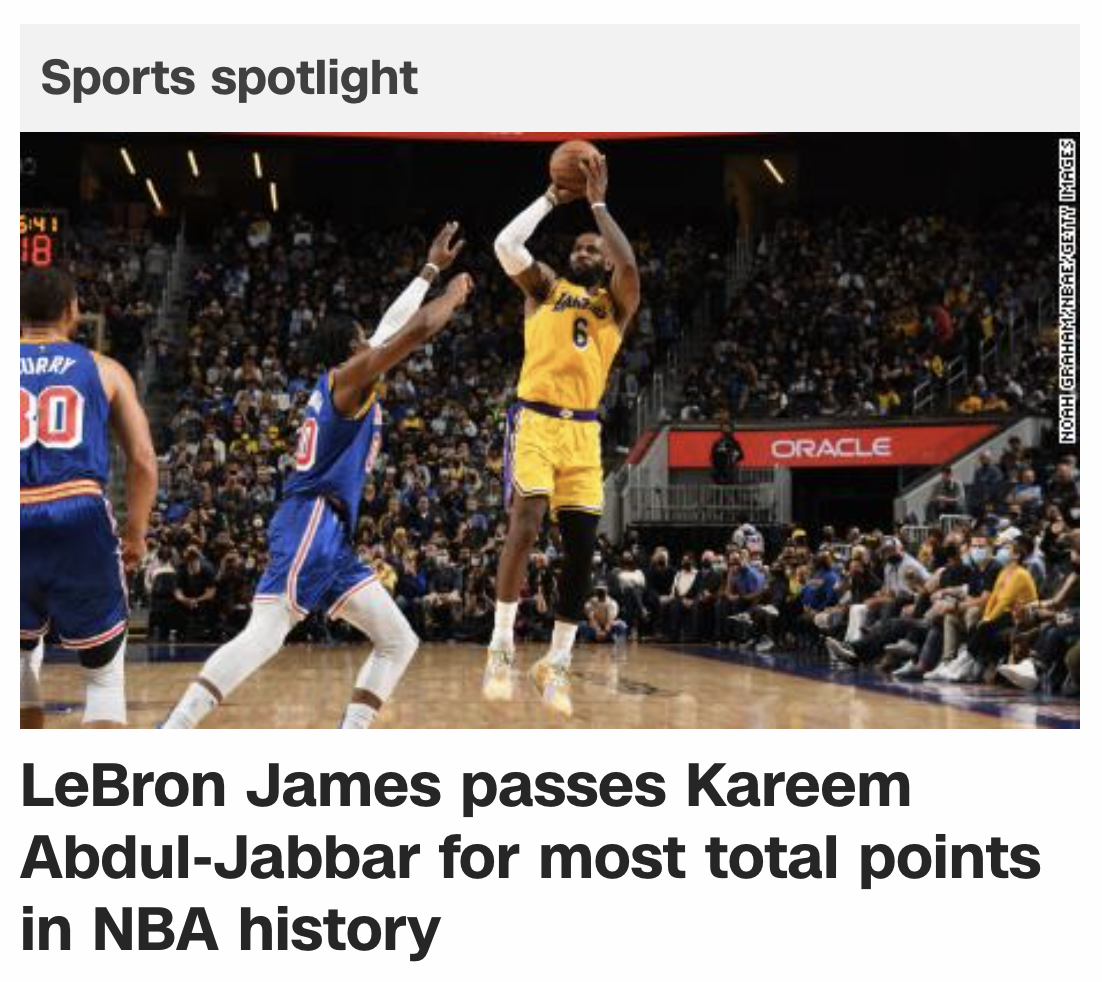 LeBron James passed Kareem Abdul-Jabbar scoring the 74th points of the game for the Lakers, passing Kareem while he is 74-years-old.
Abdul-Jabbar = 74


Muhammad = 74 / 43 (Passed on 43rd day of the year
-Think of the death of Muhammad Ali on June 3, 2016, at 74
-Ali changed his name in history on March 6, written 6/3 or 3/6
-The Prophet Muhammad died at age 63
-2016, 63rd triangular number
In this case, Abdul-Jabbar was passed February 12, 2022, on the 43rd day of the year, 63-days before his upcoming birthday.


In the game the Warriors got their 42nd win of the season.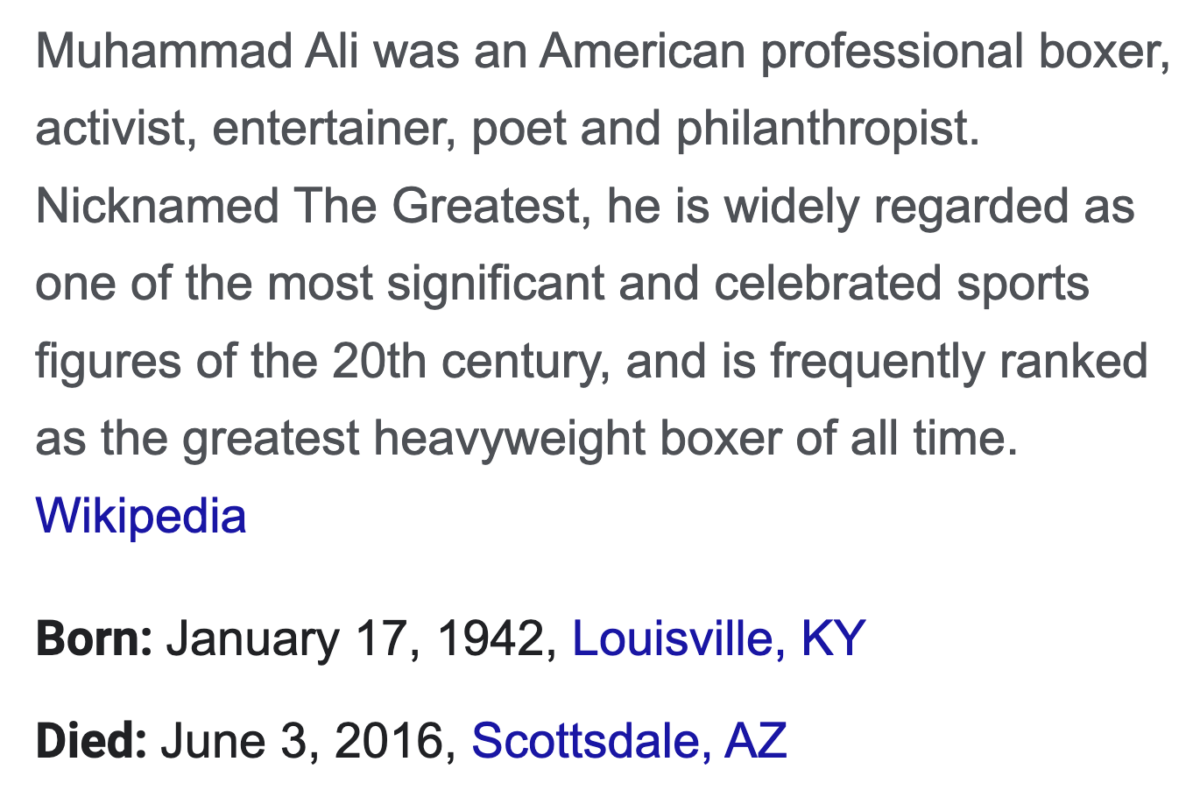 Keep in mind the Lakers were on 71 points before LeBron netted the 74th points.

1971?
Catholic = 71
Prophet Muhammad = 71
The Society of Jesus = 71
He was 24 at the time.
Muslim = 24

Keep in mind this game was played February 12, or 12/2, like 122, in S.F.
Iesus Hominum Salvator = 122
San Francisco = 122
Golden State = 122
-On 122nd Meridian W.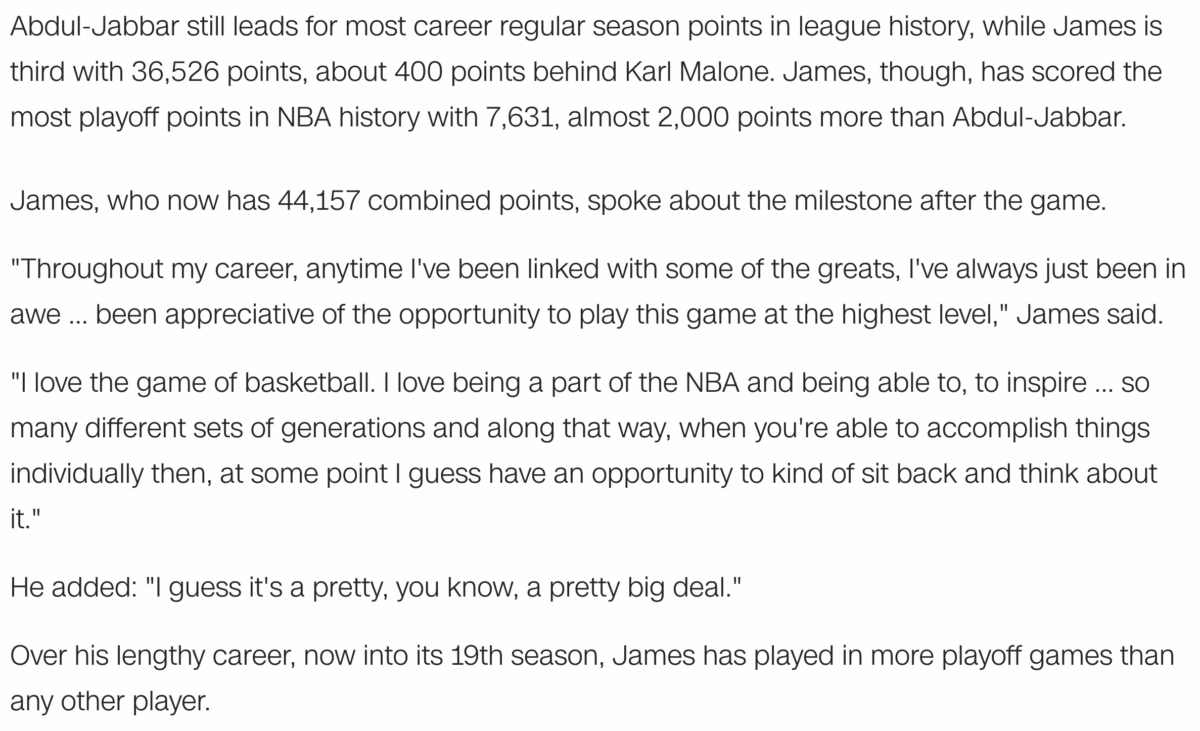 https://www.cnn.com/2022/02/13/sport/lebron-james-nba-points/index.html
And don't forget Nate Thurmond's death at 74, 27-days after LeBron James scored 27 in Game 7 of the NBA Finals, June 19, 2016, winning it for Cleveland on the real King James's birthday.
And notice what NBC did.
Kobe Bryant = 157
-Dead on his 157th day of his age
-After LeBron passed him in points scored in his hometown
-The day before his death