World Health Organization agrees to change the name of Monkeypox, Tuesday, June 14, 2022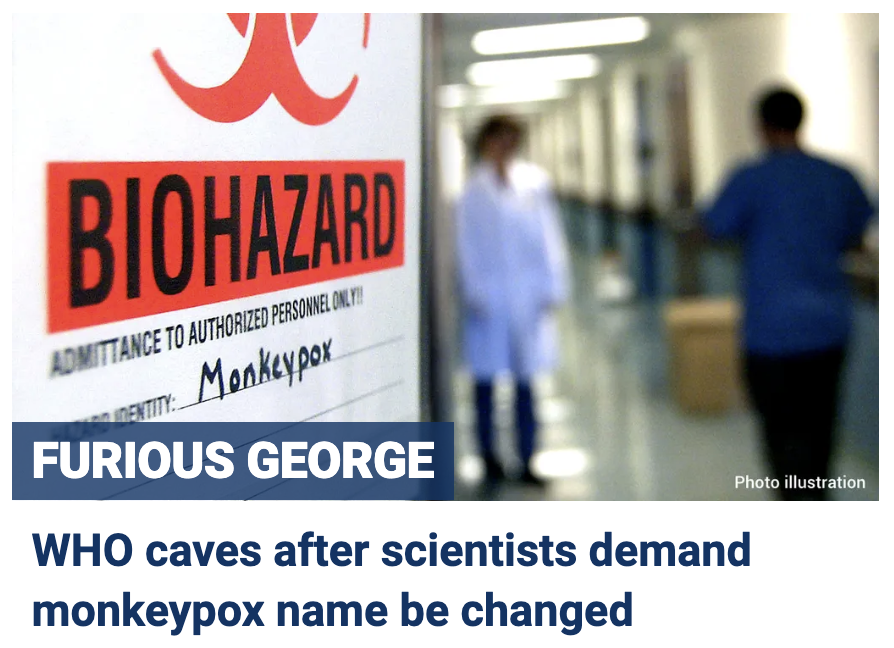 On June 14, 2022, the day that when measured through December 31 is a total of 201-days, the World health Organization is changing the name of 'Monkeypox.' Of course, the WHO was one of the main sponsors of Event 201, the coronavirus pandemic simulation.
It's a reminder that the first case of Monkeypox goes back to May 6, or 5/6, or 6/5.
Pandemic = 65
Coronavirus = 56 / 65
Covid Vaccine = 56
And recall, the simulation for Monkeypox was March 26, 2021, a date that can be written 26/3, like the number 263, the 56th prime number.
Society of Jesus = 56
Funny enough, Monkeypox was discovered in '58, and from the date of the simulation, to the first case, was exactly 58-weeks later.
Science = 58
Secret Society = 58
Freemasonry = 58

And notice the last outbreak in the U.S. was in 2003, 19-years before 2022.
Chaos = 19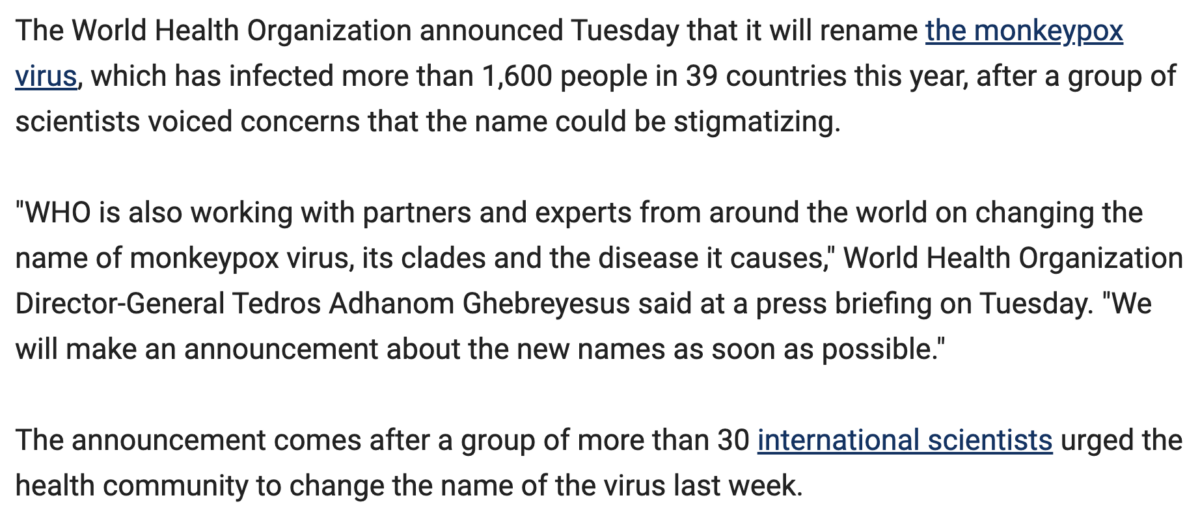 https://www.foxnews.com/world/who-renaming-monkeypox-virus-scientists-concern-discriminatory
Read about the monkey related crash in Pennsylvania, January 21, 2022, here.
Read more about monkeypox by the numbers here.