Xavier Musketeers upset Texas A&M to win first NIT championship since 1958, March 31, 2022

Xavier, the Jesuit school, wins the NIT during the time of the 83rd Men's Basketball Tournament.
Xavier won their 23rd game of the season, winning the NIT.
83, 23rd prime
23-year-old John Richard Nunge made the game winning shot.
John Richard Nunge = 83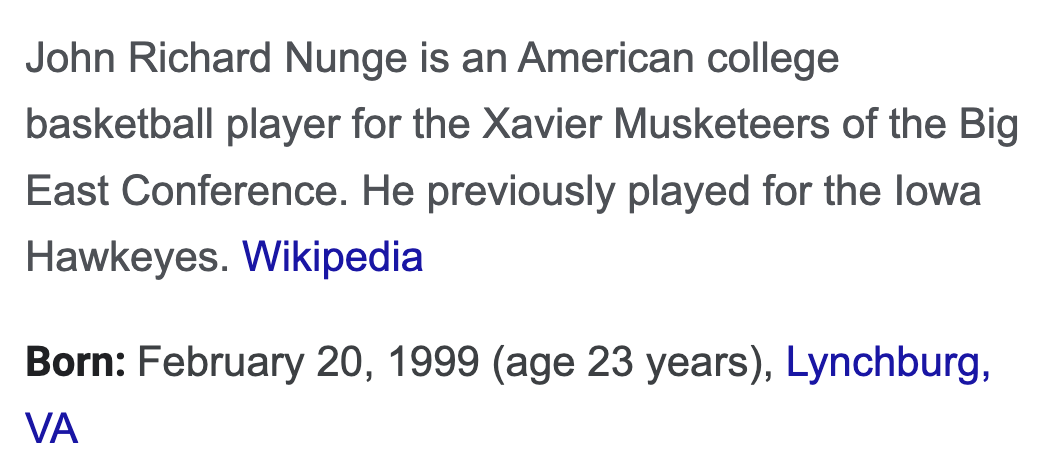 Notice the final score was 73-72, a total of 145-points.
Catholic = 145
-Jesuit Order = 72
-73 books in Catholic Bibles
-73, 21st prime (Season started in '21)
-Jesuit = 21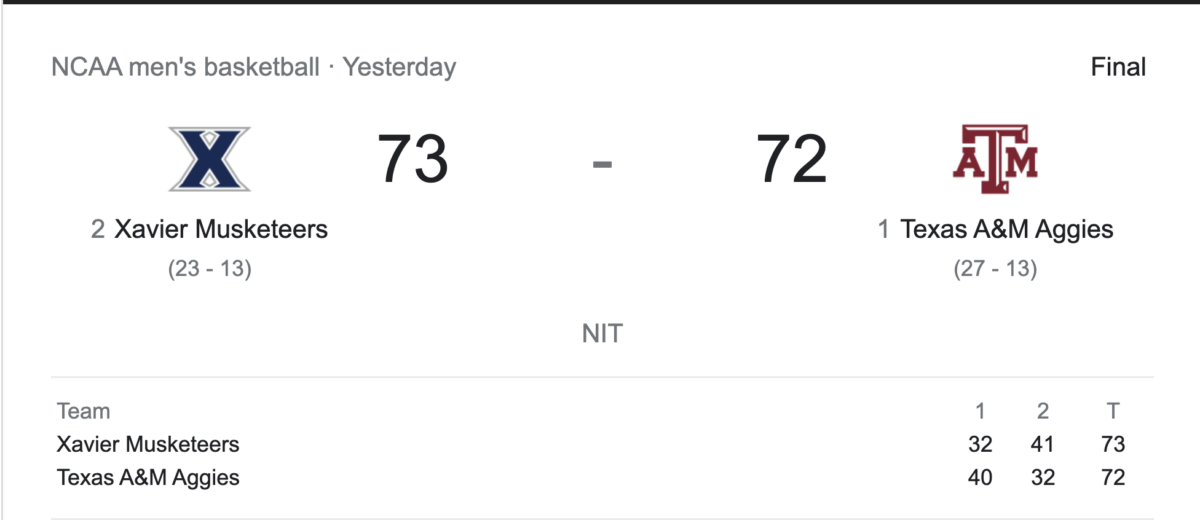 Keep in mind this was the 84th NIT tournament championship in Madison Square Garden, coming 84-years after the first in 1938.
The Jesuit Order = 84
The Catholic Church = 84
Jesuit = 84
Also, Xavier advanced to the championship game with 84-points in the semis.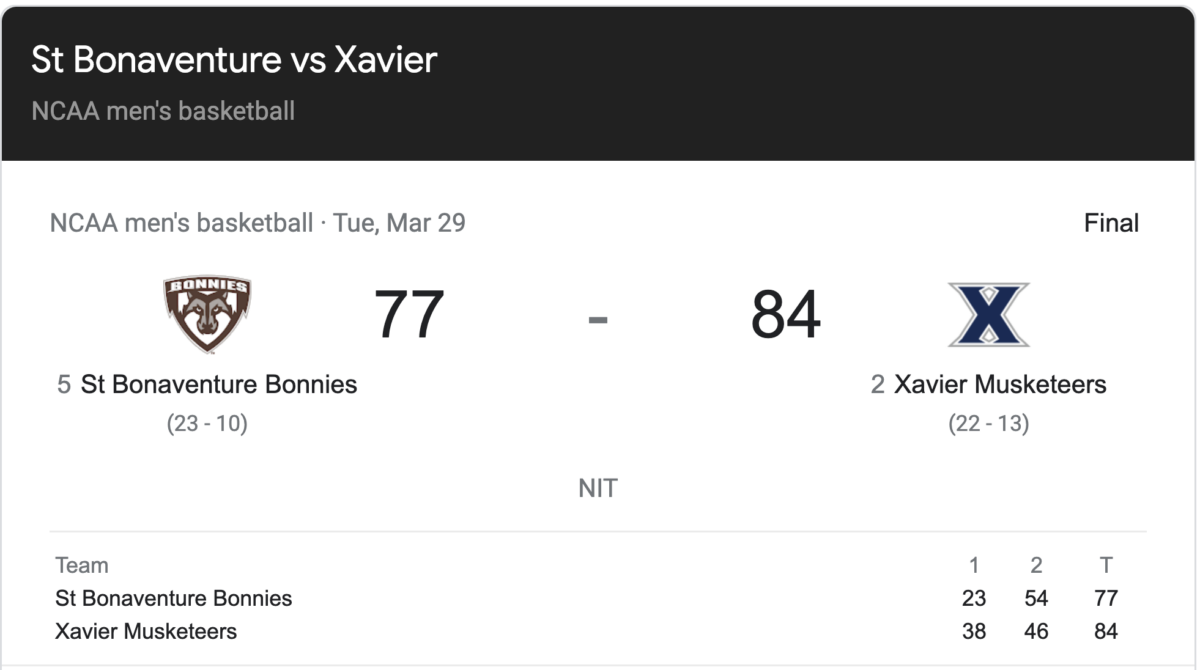 And this was a special event, because it was the last NIT in the mecca, Madison Square Garden, at least for awhile… and let us not forget that Pope Francis is 85-years-old right now.
Iesus Hominum Salvator = 85
Basketball = 85
The last time Xavier won the NIT was in '58.
Pope Francis = 58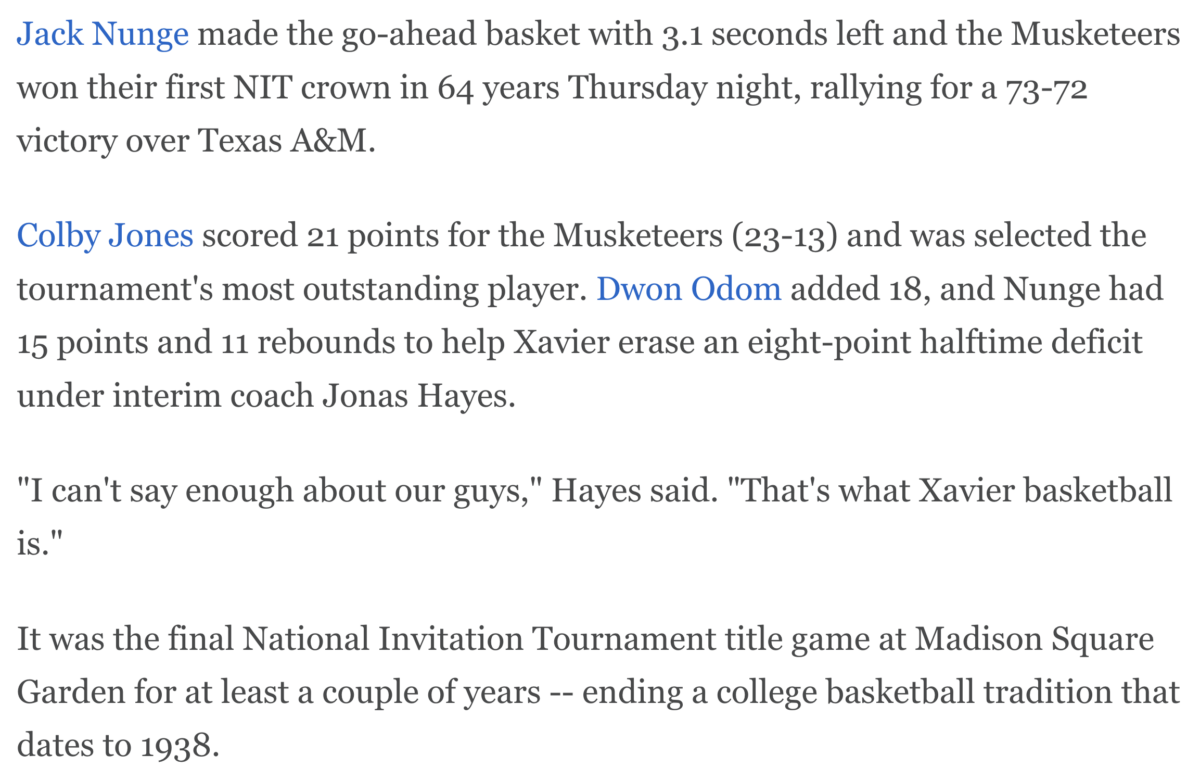 Keep in mind, Xavier is 191-years-old at this time.
Society of Jesus = 191 / 56
-3/31/22 = 3+31+22 = 56
Xavier University = 191
-191, 43rd prime
-NIT = 43
Recall, the NIT since '38.

Read about The Who returning to Cincinnati on May 15, 2022 in the huge 191 ritual that is.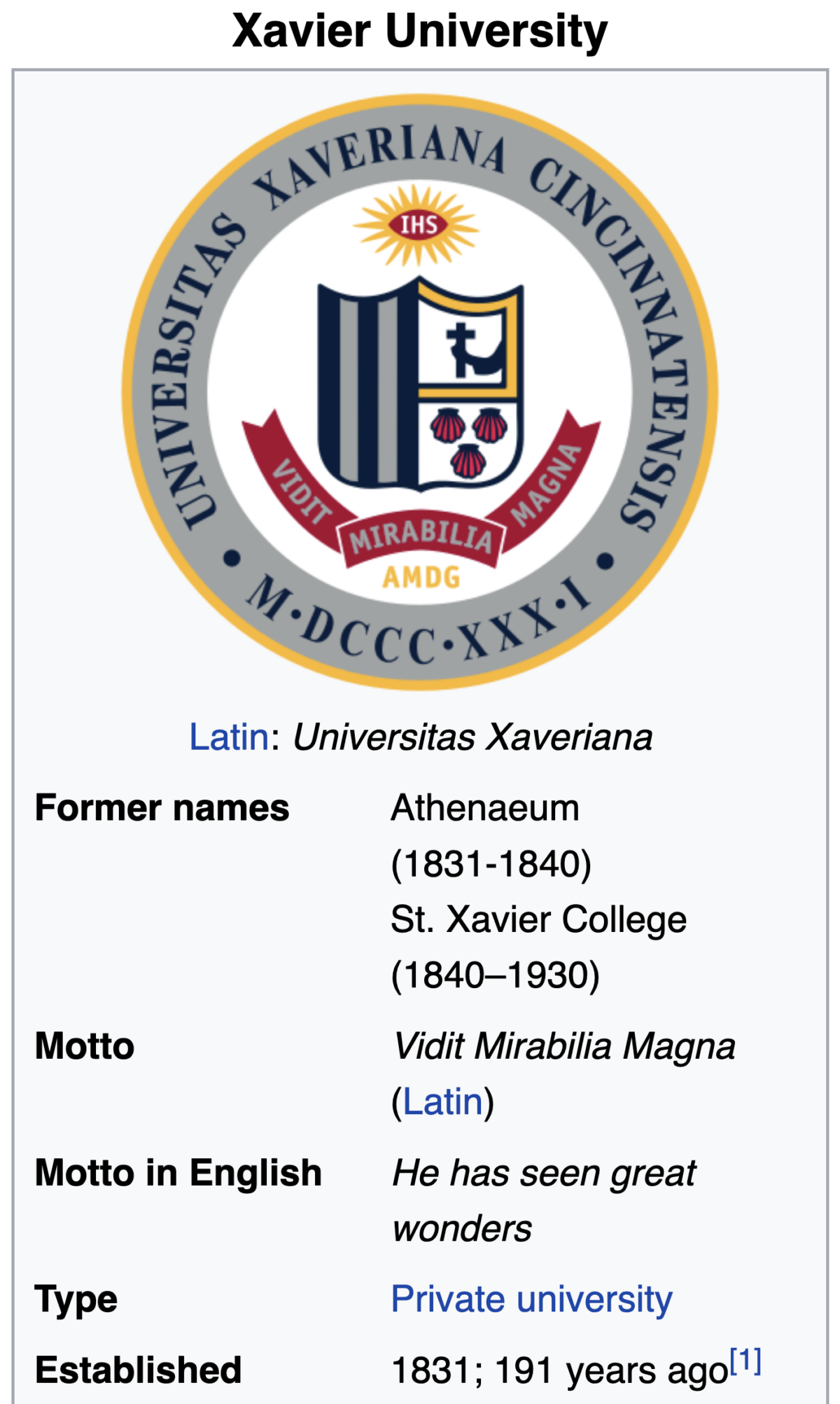 https://www.espn.com/mens-college-basketball/story/_/id/33642811/xavier-musketeers-rally-texas-win-first-nit-championship-1958
For the clincher, Xavier won 19-weeks and 1-day after the coach's November 17, 2021 birthday.