68-year-old Dmitry Kiselyov's nuclear threat to U.K. becomes top story on 68th day of Russia-Ukraine, May 2, 2022, the anniversary of Operation Neptune Spear's conclusion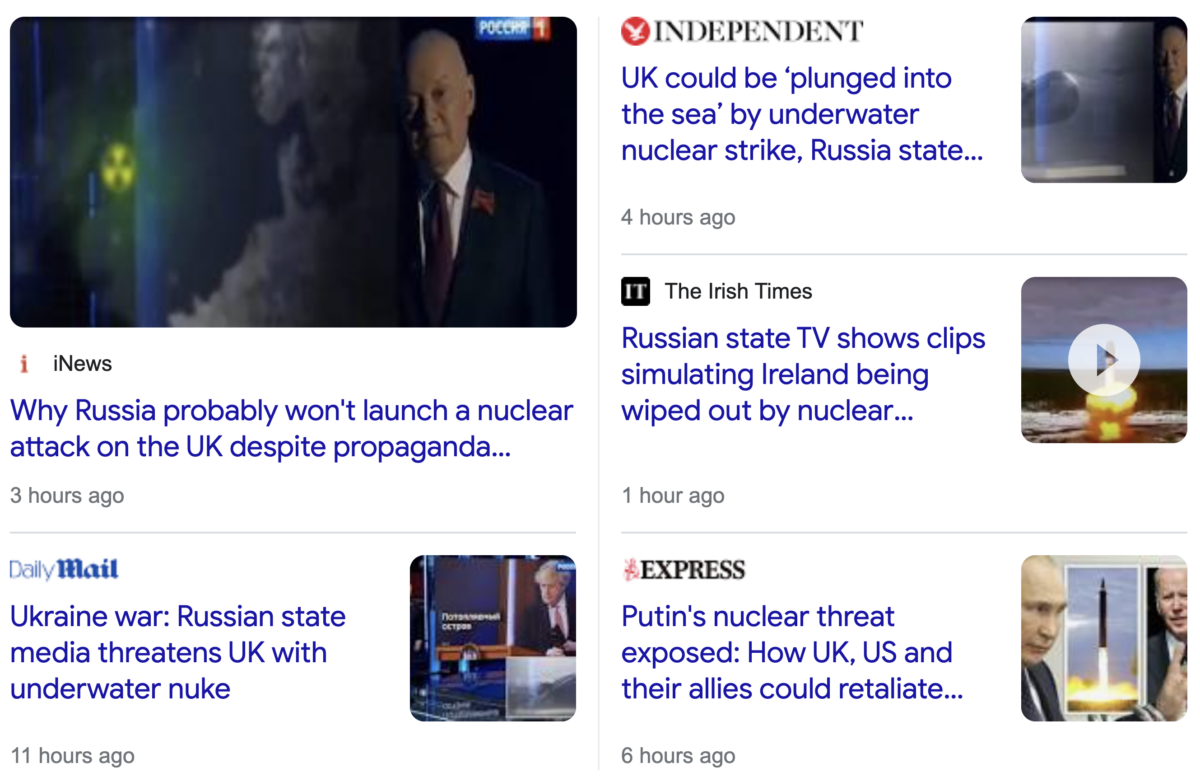 https://www.aljazeera.com/news/2022/5/2/russia-ukraine-war-list-of-key-events-on-day-68
On day 68 of Russia-Ukraine, May 2, 2022, nuclear war is again a topic.
Nuclear Weapon = 68
Nuclear Energy = 68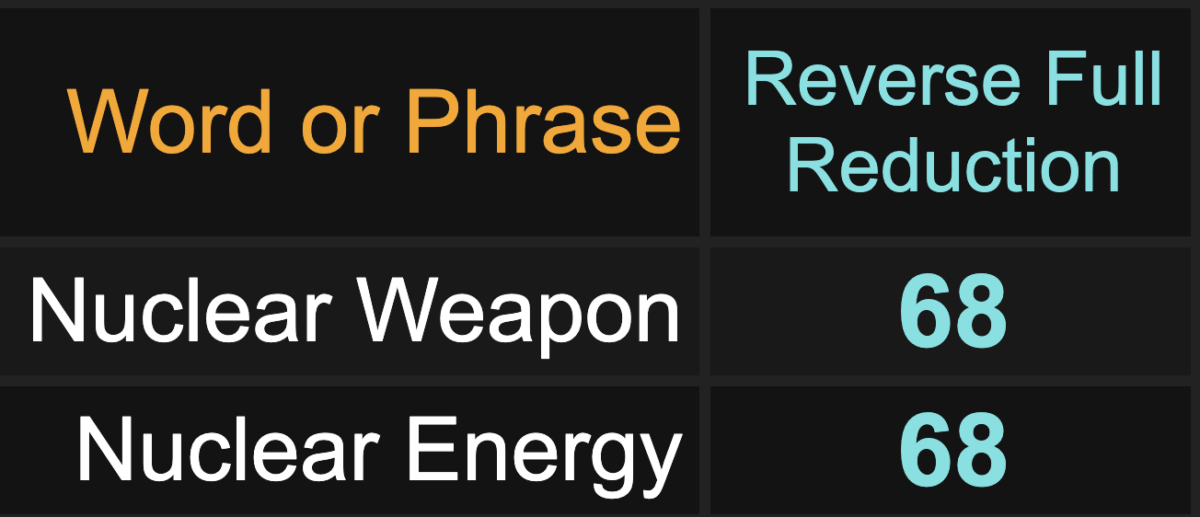 Recall, on the 68th day of the year, March 9, there was also a "nuclear scare" at Chernobyl.
The man who made the threat is 68-years-old.
*Read more about nuclear riddles and 68 (as well as Poseidon / Neptune)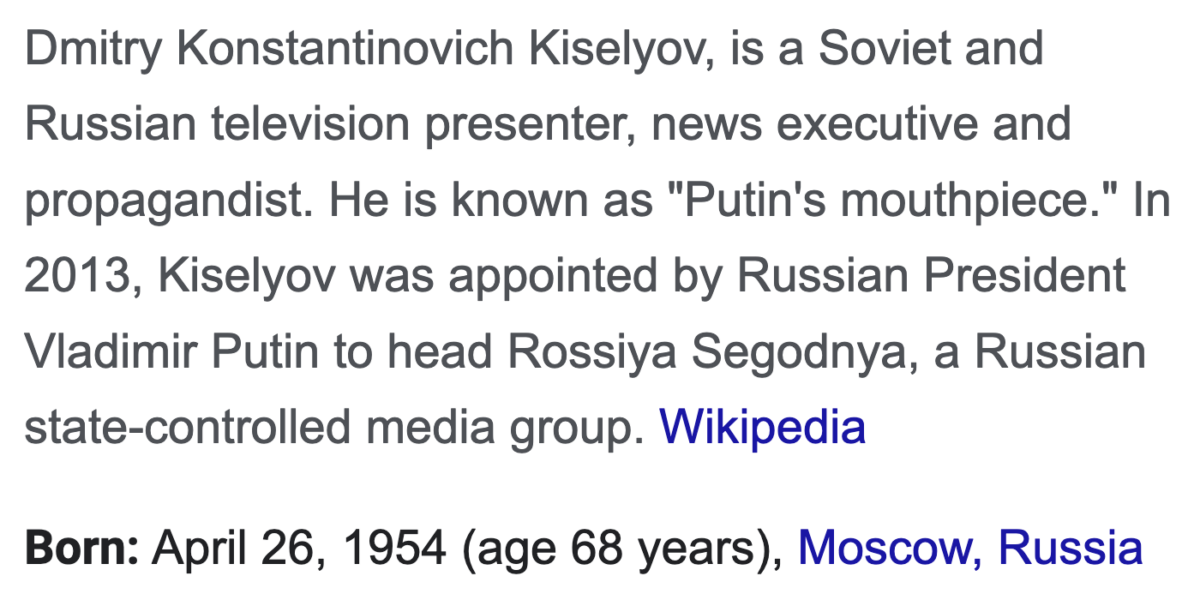 Keep in mind his 32nd birthday is the date in history Chernobyl melted down.

And keep in mind this most recent conflict began on a 68 date numerology.
2/24/2022 = 2+24+20+22 = 68
Also notice the threat is a "Poseidon" nuke.

Keep in mind this is buzzing on the 11-year anniversary of the killing of Osama bin Laden, who was killed in Operation Neptune Spear. Of course, Neptune is Poseidon in astrology.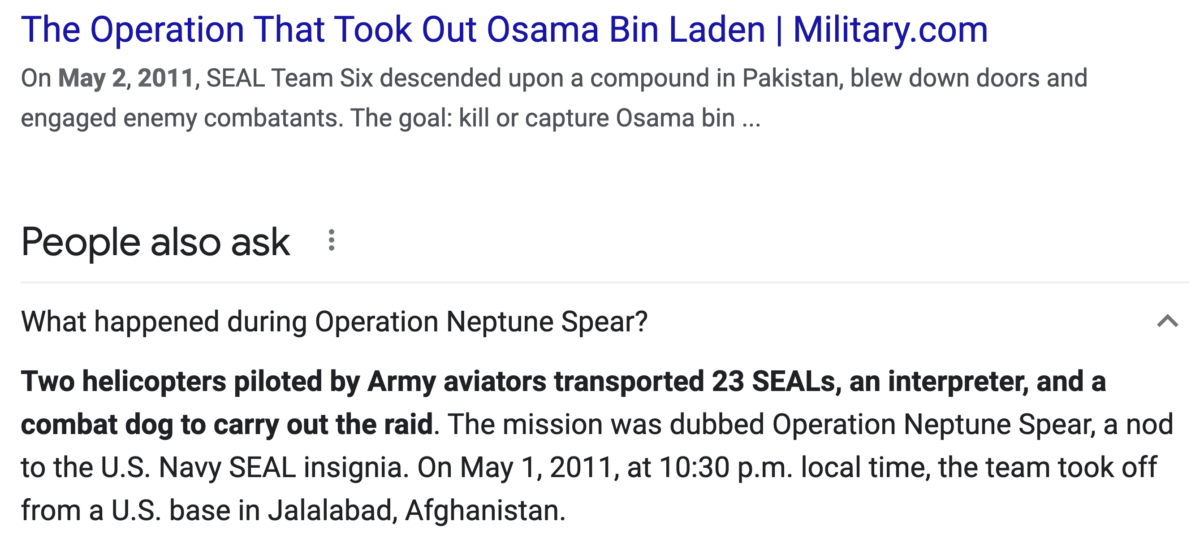 Osama was killed on the 119th week of President Obama being in office.
Poseidon = 119
11/9 (11th of September)

https://www.mlive.com/news/2022/02/what-to-know-as-russia-attacks-ukraine-with-3-pronged-assault.html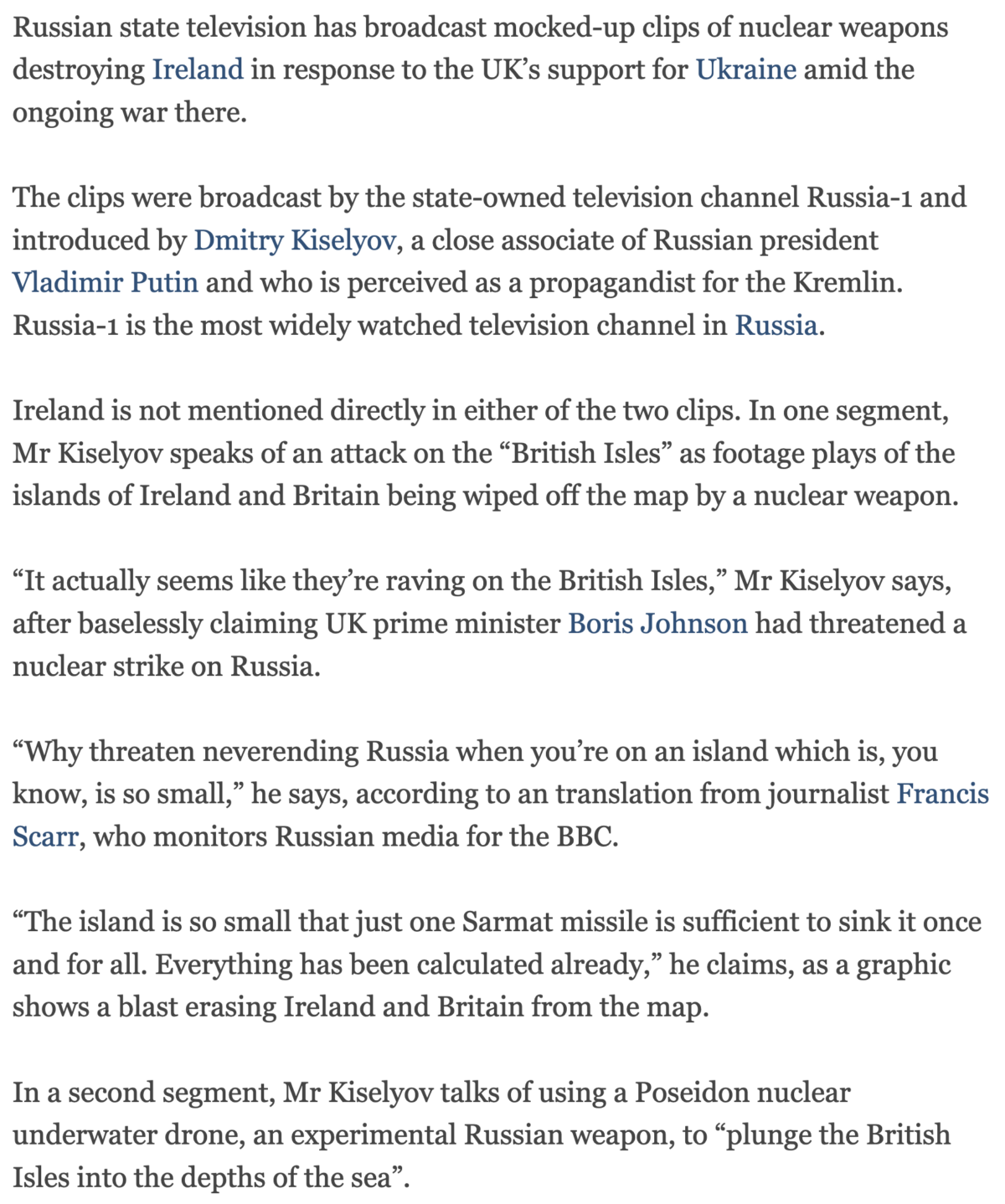 https://www.irishtimes.com/news/ireland/irish-news/russian-state-tv-shows-clips-simulating-ireland-being-wiped-out-by-nuclear-weapons-1.4867631