Ahmad Al Aliwi Alissa, with photo from the 1950s, accused of being Boulder, Colorado shooter of March 22, 2021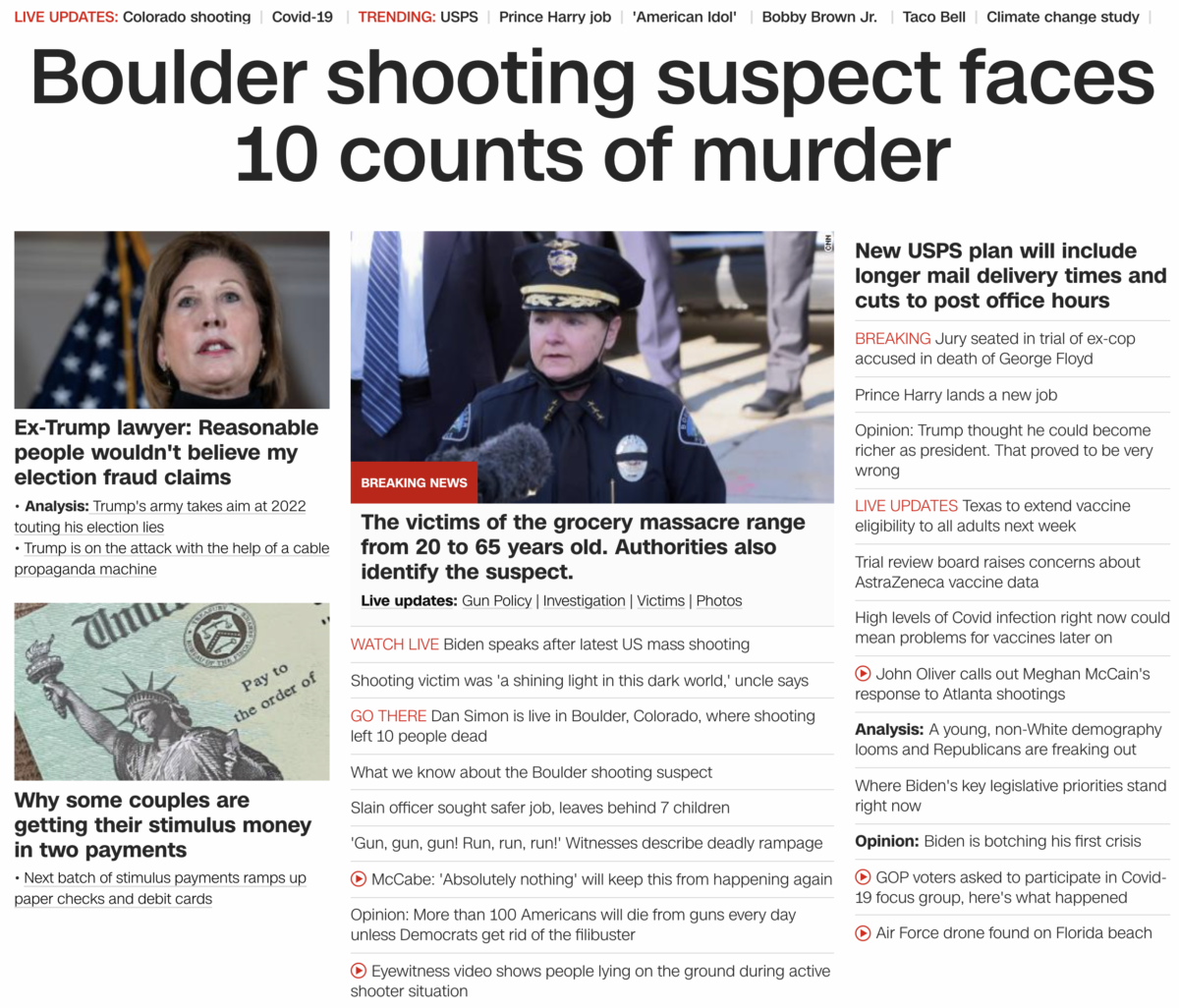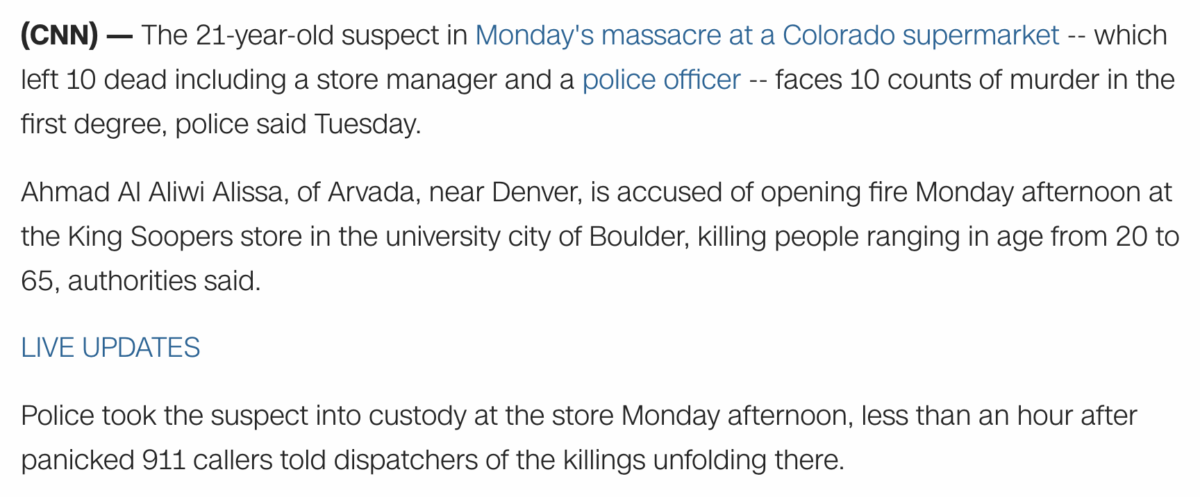 The name Ahmad Al Aliwi Alissa equates to 155, the same as #GunReformNow, the hashtag created in the aftermath.


Freemasons = 155 *Coronavirus = 155
Notice the photo of the shooter below, it is TOTALLY CONVINCING.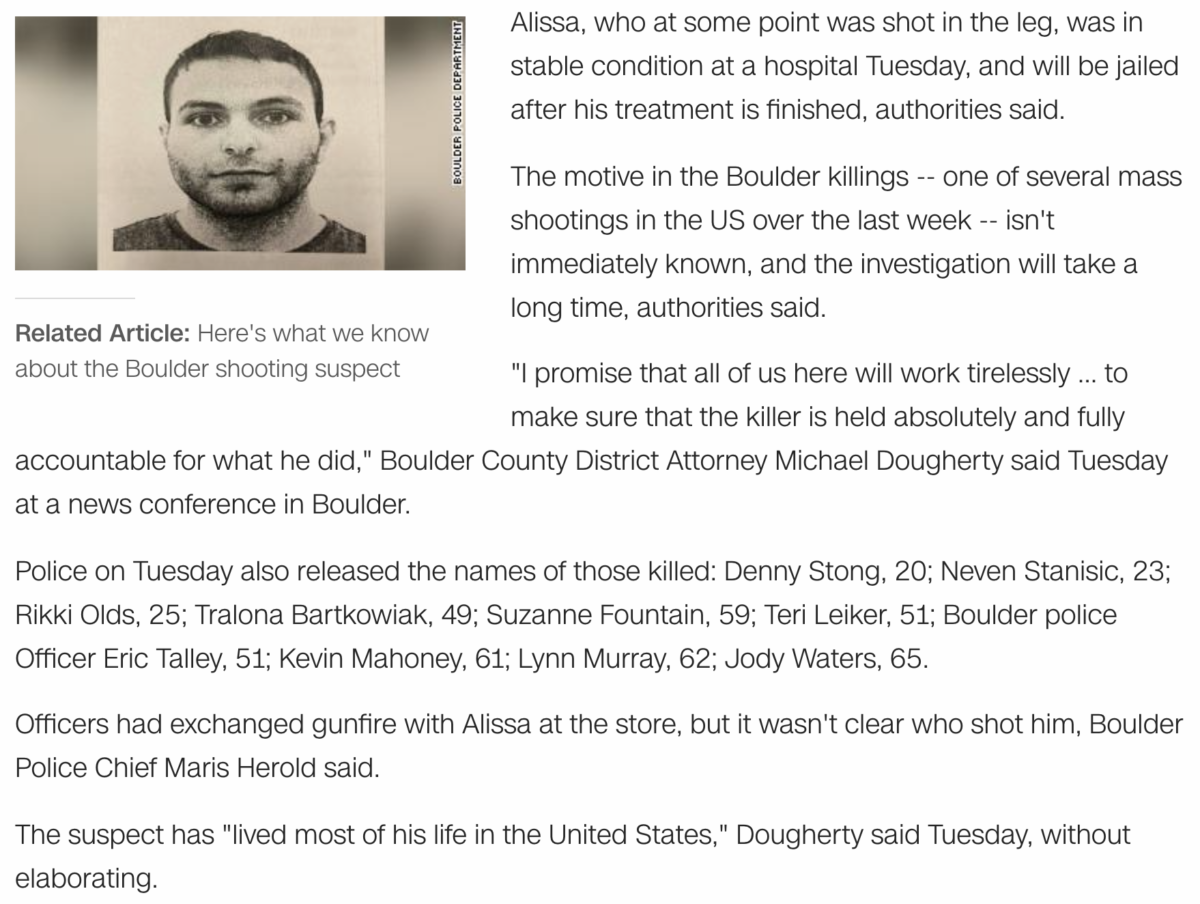 As for the shooting being near the University of Colorado, it has that 112 gematria, like 'Sandy Hook'. And of course 112 is the alt dialing code for emergencies.



Never forget 112 pound Adam Lanza.
Or that the Jesuits operate in 112 countries.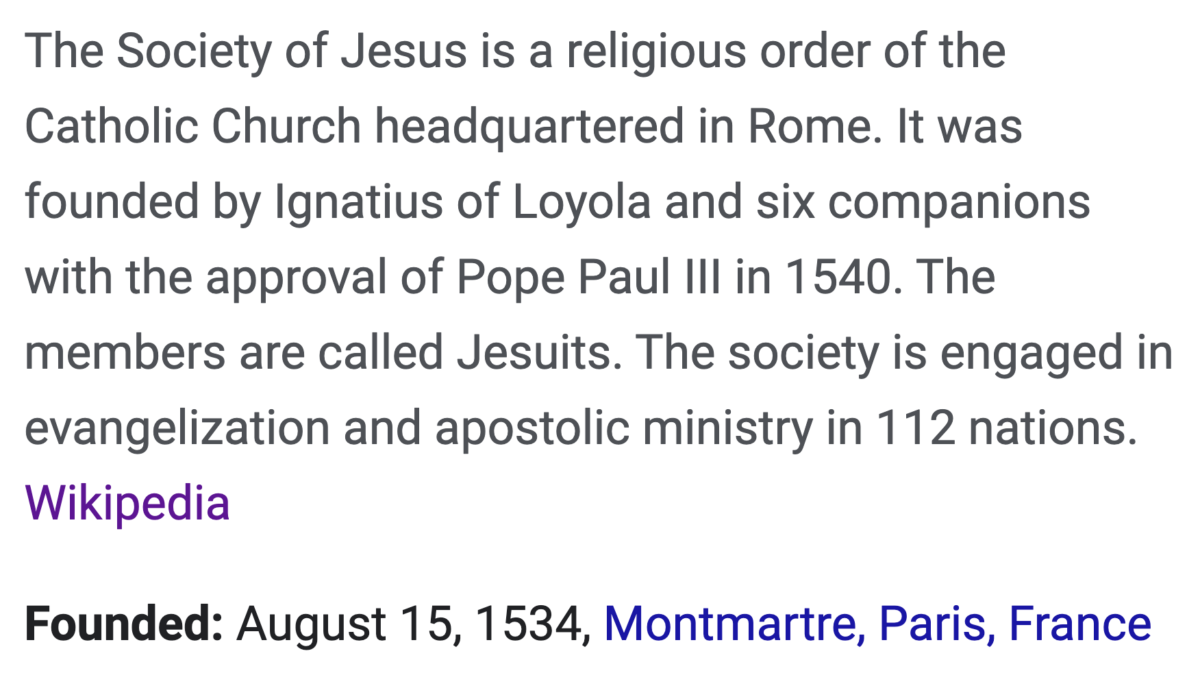 https://www.cnn.com/2021/03/23/us/boulder-colorado-shooting-tuesday/index.html
*Colorado was eliminated by Florida State in March Madness on the day of the shooting as well.
And notice how 'The University of Colorado' fits in.

And remember, the day started with "322 propaganda" relating to Islamic terrorism, with the Supreme Court brining up the Boston Marathon Bombing. Read more about that here.
Also, Joan caught these crucial findings.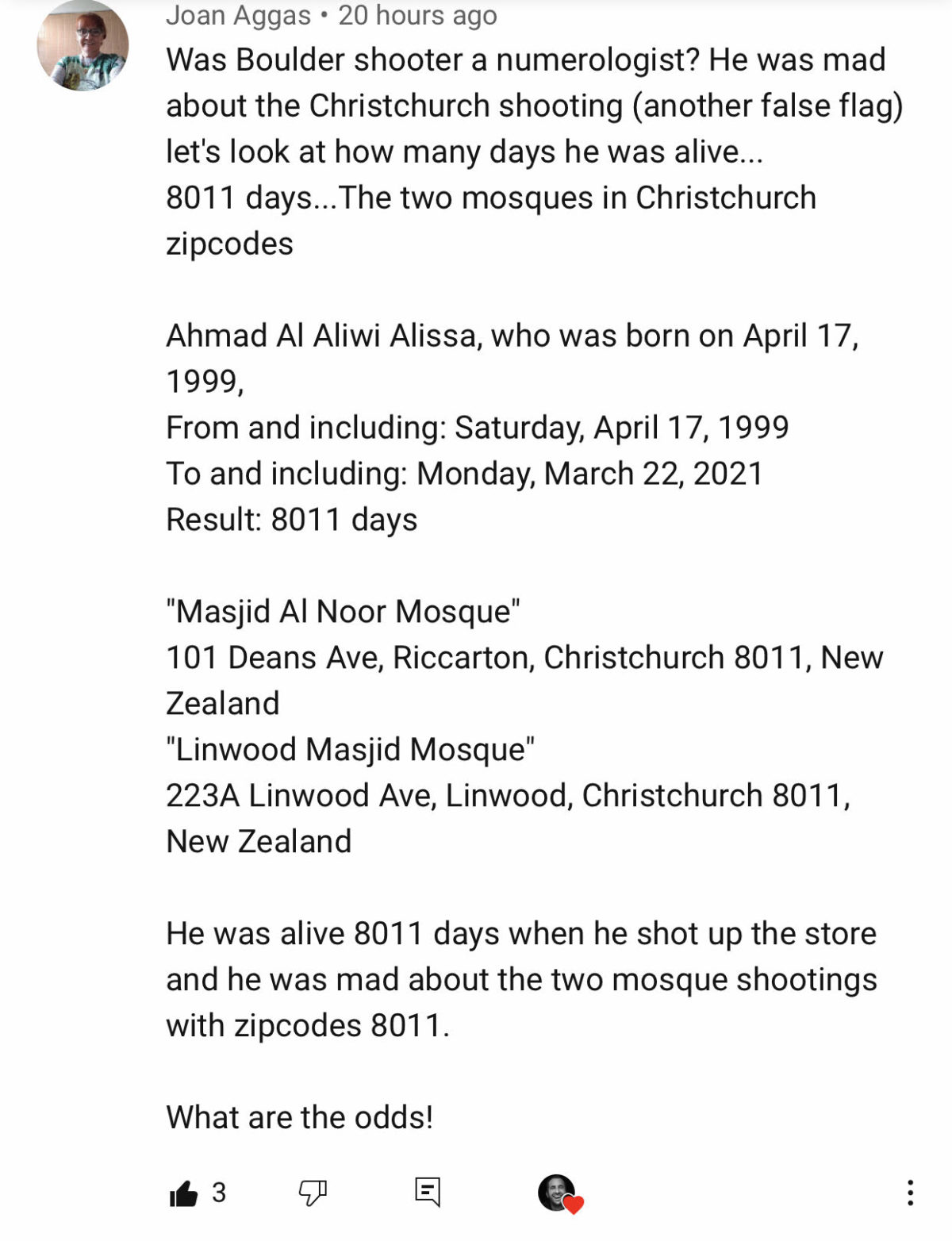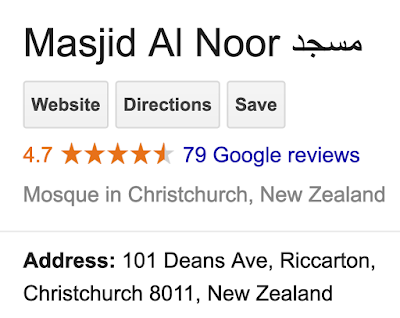 April 17 can also be written 17/4, like 174, connecting to 'false flag' and 'New World Order'.

Store #33
22/3 date (223, 48th prime number)
False Flag = 174 *New World Order = 174

Remember when Barbara Bush died on April 17? The wife of Mr. New World Order? George H.W. Bush?
And here's the bit about the Christchurch shooting being the motivation, and that there is no record he ever existed outside of social media posts…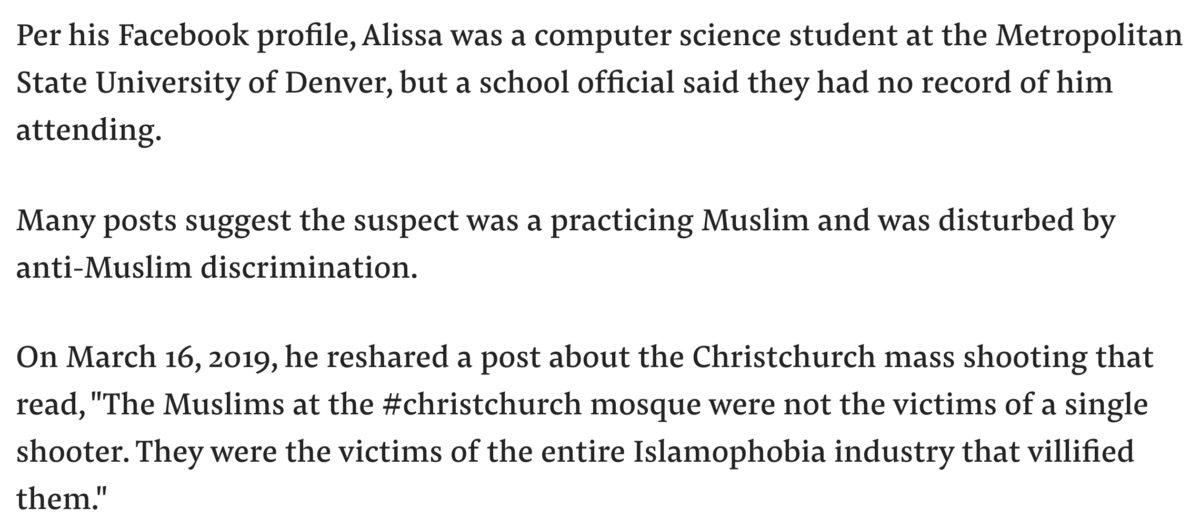 https://www.buzzfeednews.com/article/clarissajanlim/boulder-king-sooper-shooting-suspect-charged-murder