At least 56 killed in Peshawar, Pakistan, Friday, after "ISIS suicide bombing," March 4, 2022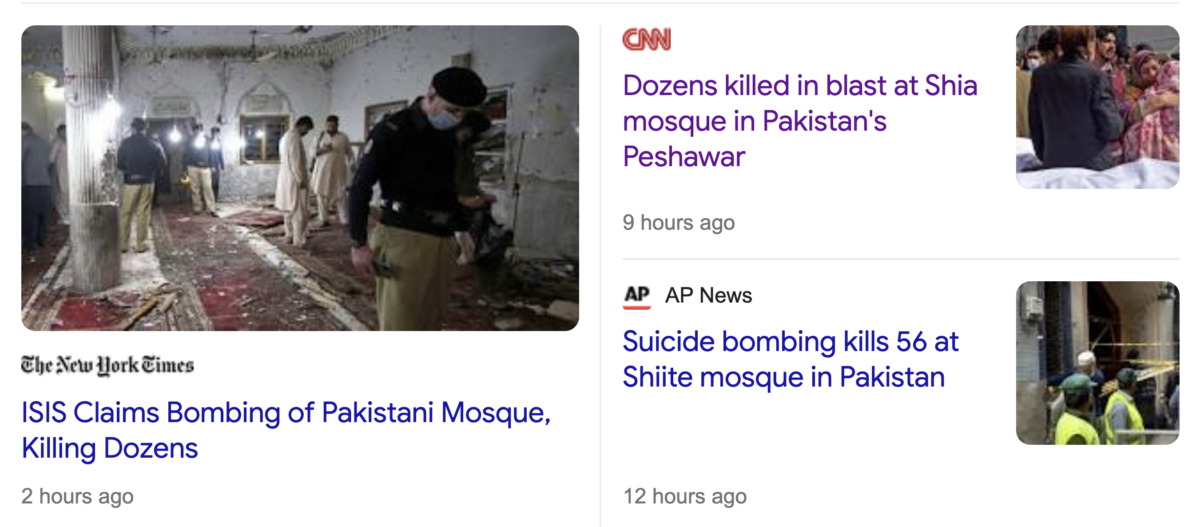 At least 56 killed after a Shia mosque bombing in Pakistan, Friday, March 4, 2022?
Terrorism = 63
63rd day of the year
–Society of Jesus = 56
–ISIS = 56
-57 is 70 in base 8 counting
–Shiite = 70
Today can be written 3/4 or 4/3, like 34 and 34.
Shiite = 34
Murder = 34
Keep in mind the prophet Muhammad died at age 63, and today can be written 4/3, like 43.
Muhammad = 43
Recall Muhammad Ali changed his name in history on March 6, or 6/3, and died on June 3, which can also be written 6/3, and in 2016, where 2016 is the 63rd triangular number.
As you'll notice, the two men in the story are Muhammad and Mohammad.
Related: Read about LeBron James passing Kareem Abdul Jabbar in points scored, 63-days before Kareem's birthday.
Related: The Boston Marathon Bomber is in the news today.
*Today is 6-days before what would have been Osama bin Laden's 65th birthday and Peshawar is the 6th largest city in Pakistan, where Osama bin Laden was offered rumored to be.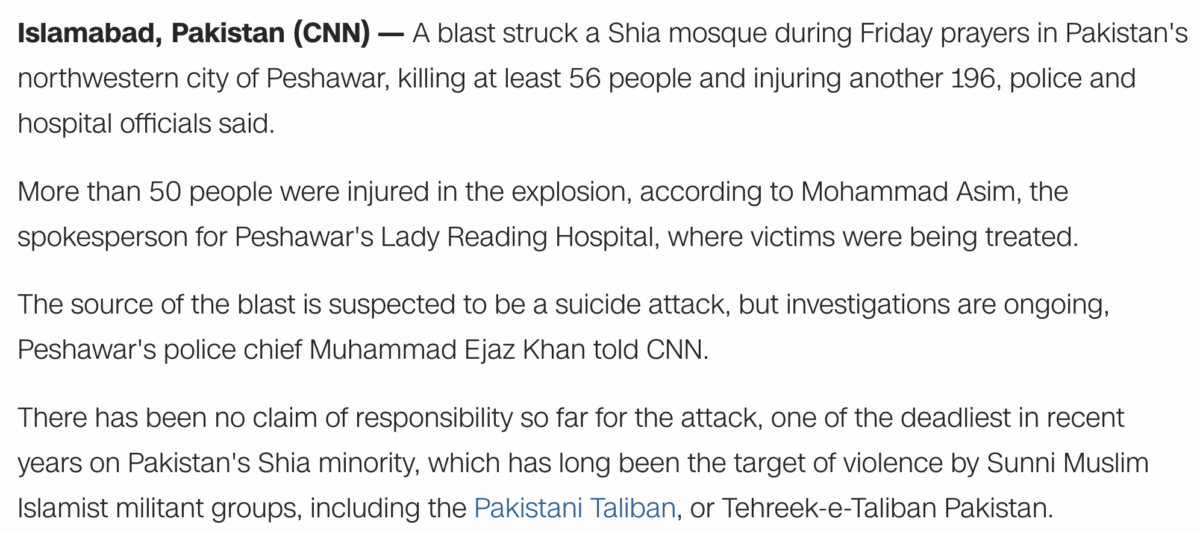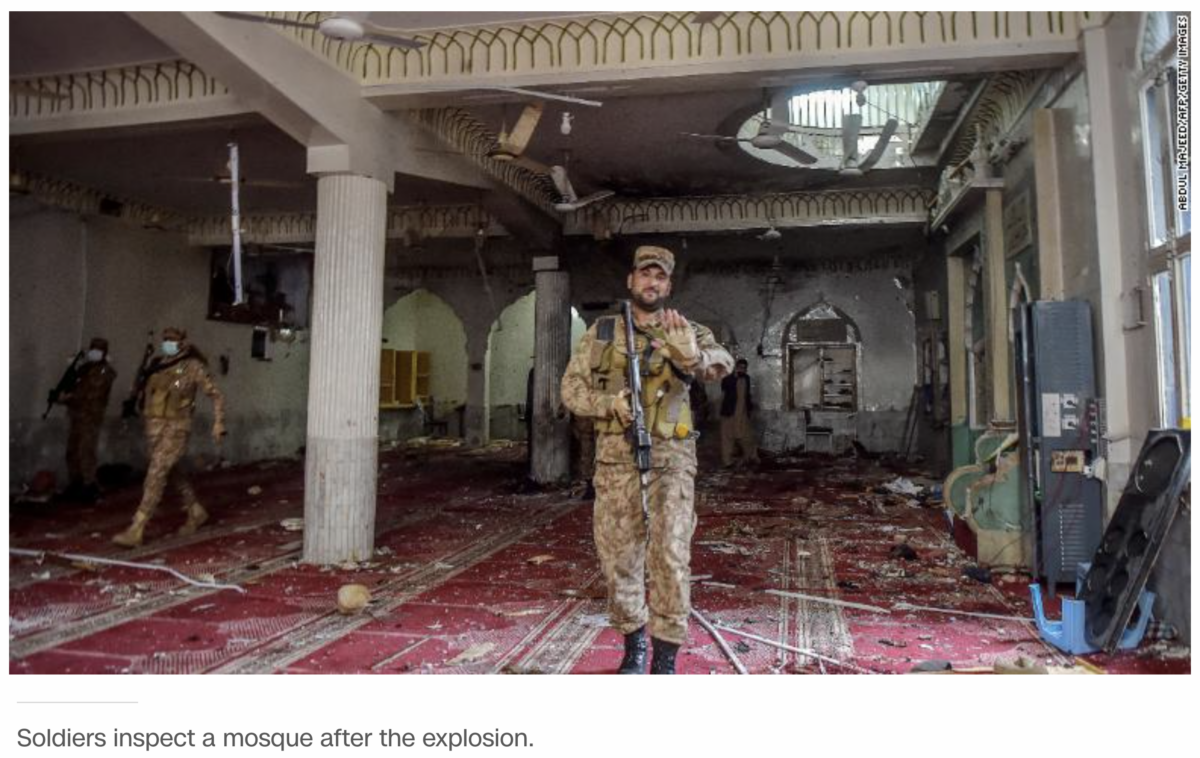 https://www.cnn.com/2022/03/04/asia/pakistan-peshawar-blast-intl/index.html
You think blood would be everywhere.
And again, Peshawar equates to 91, and is the 091 area code.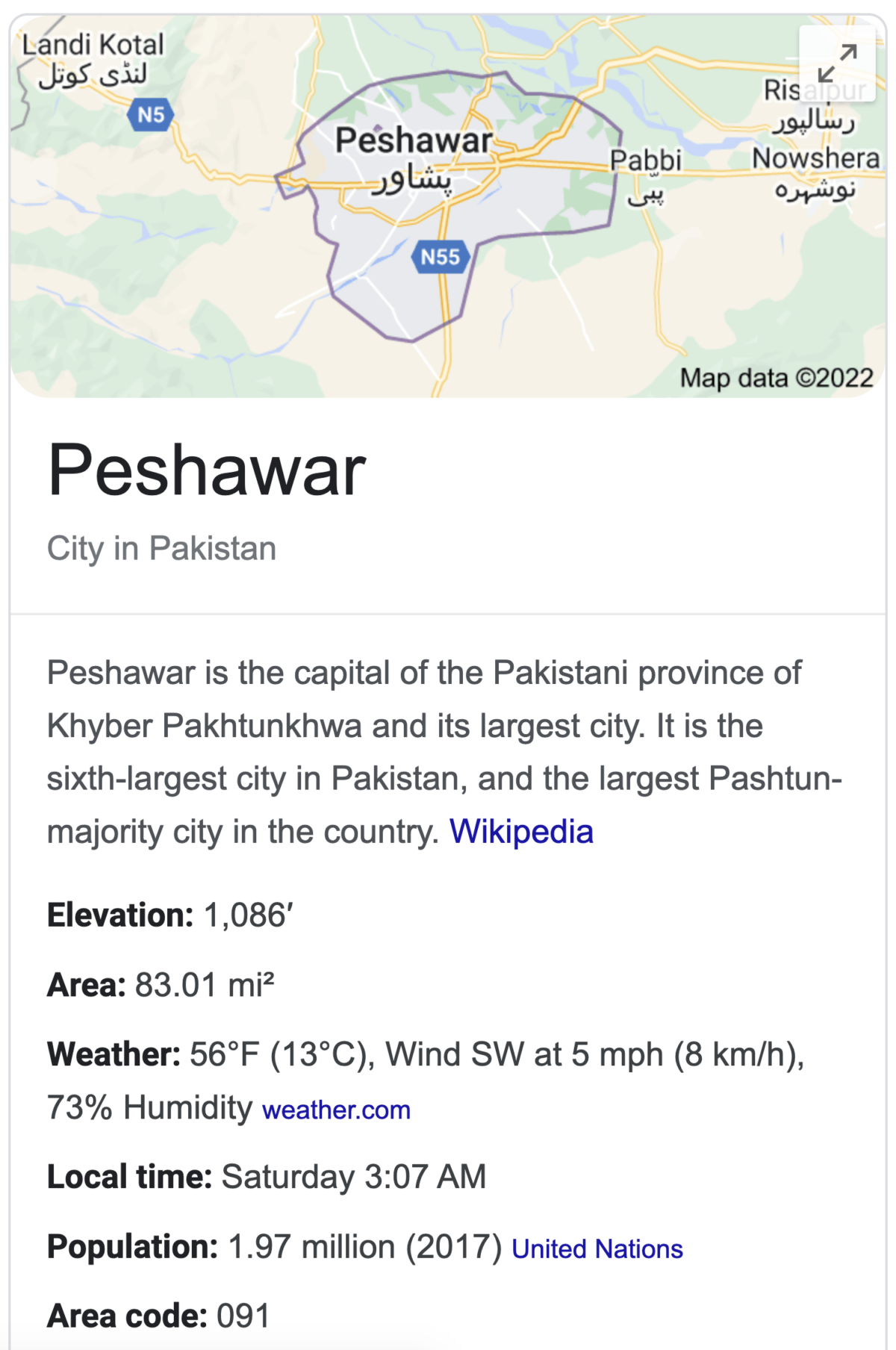 Key Gematria:

Suicide Bomber = 125
Chaos = 19
-Quran Code and #19
-19 hijackers on 9/11
Shia Muslims = 44
Kill = 44