Covid-19 cases increasing exponentially among children, as Pfizer recommends vaccine for children ages 5-11, September 20, 2021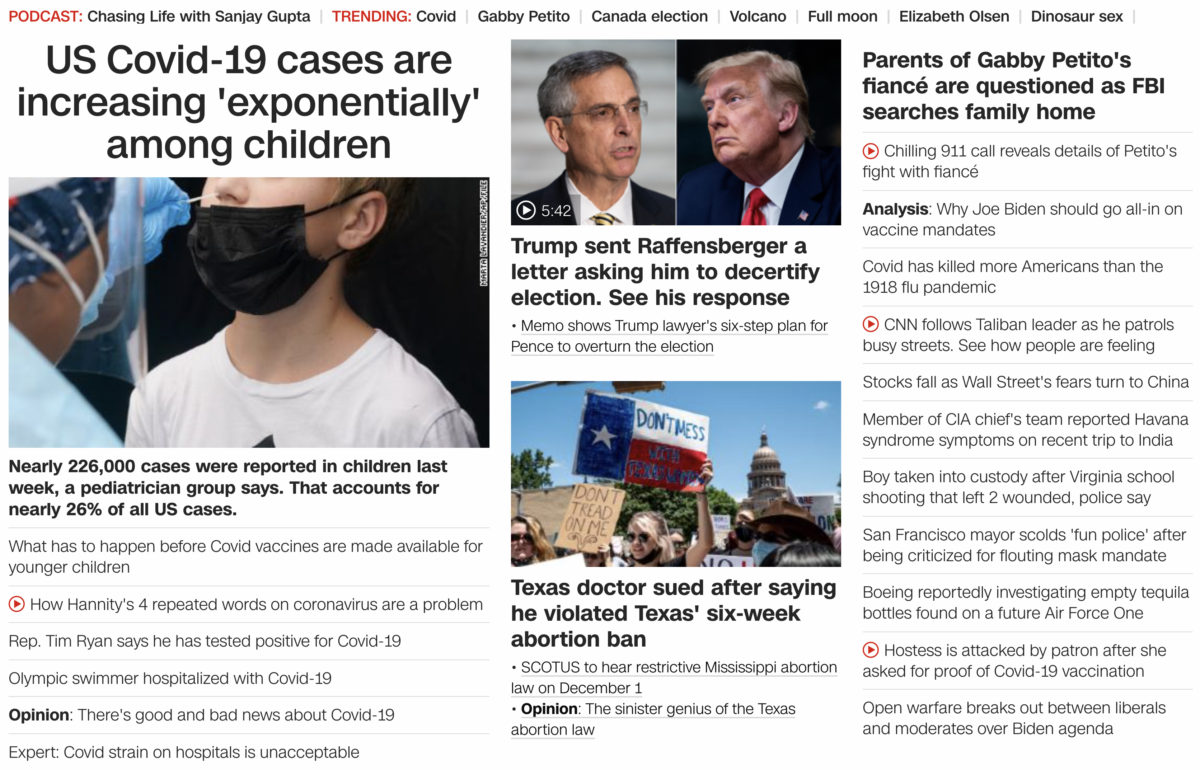 This news comes September 20, the 263rd day of the year, the day leaving 102 days remaining.
263, 56th prime
Coronavirus = 56
Covid Vaccine= 56
Fertility = 56
Read bout the TV show Between with regards to this topic, as well as Utopia.

Two Hundred Twenty Six = 93
Wuhan Coronavirus = 93
Order of Illuminati = 93 / 201 (Event 201)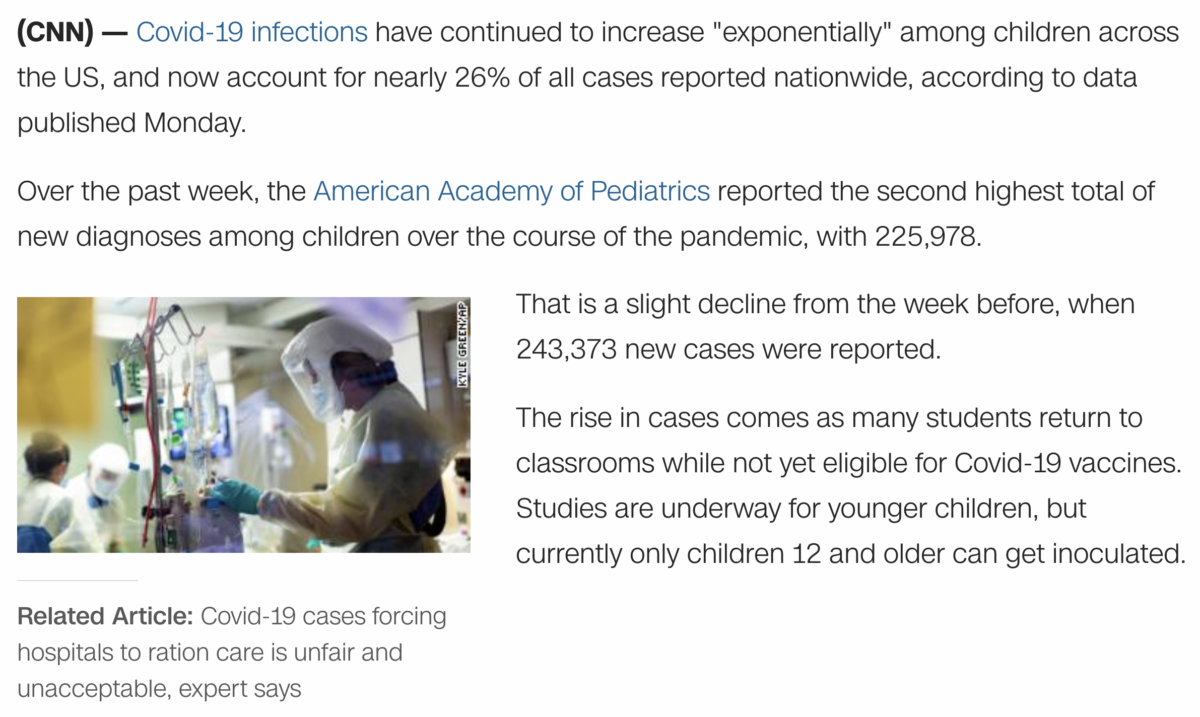 https://www.cnn.com/2021/09/20/health/children-covid-cases-report/index.html
These headlines come on the same day Pfizer recommends it vaccine for 11 to 5 year olds.

They can never get enough 11.
And 11 is the 5th prime number.
And 11×5 is 55, reminding of '55, the year the Polio vaccine was stopped due to it hurting people.
It makes me wonder how many will be sterilized, since population "management" is part of the agenda we are living out. Of course Bill Gates let us know in advance, so the Illuminati is off the hook.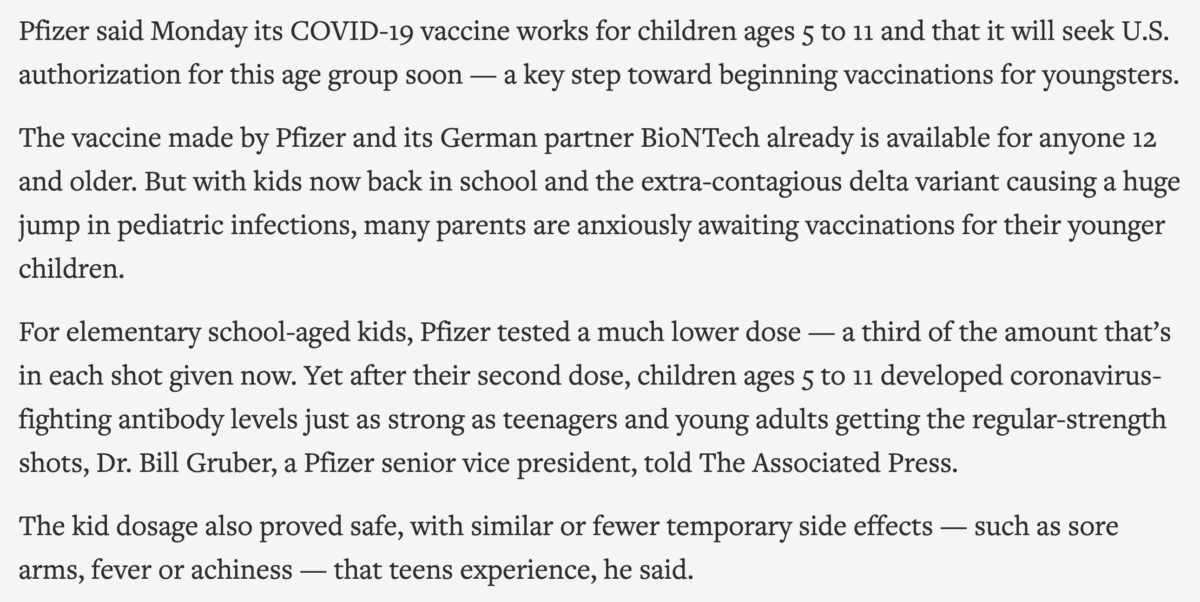 https://apnews.com/article/business-science-health-coronavirus-pandemic-coronavirus-vaccine-202cb6e44b90270ec4d1f19690ed94c5