Darrell Brooks, reportedly the driver who crashed into Waukesha, Wisconsin crowd
Go figure, after noticing the Mayor of Waukesha is at the street address 201, we now have a suspect with name equating to 201 in Gematria.


Read the initial decode here.
Keep in mind November 21 was 34 days before Christmas, and they're saying this man is a rapper. As we know, the title fits the pattern.
Rapper = 34
Murder = 34
*Black = 34
And who is having a Christmas Parade in November anyway?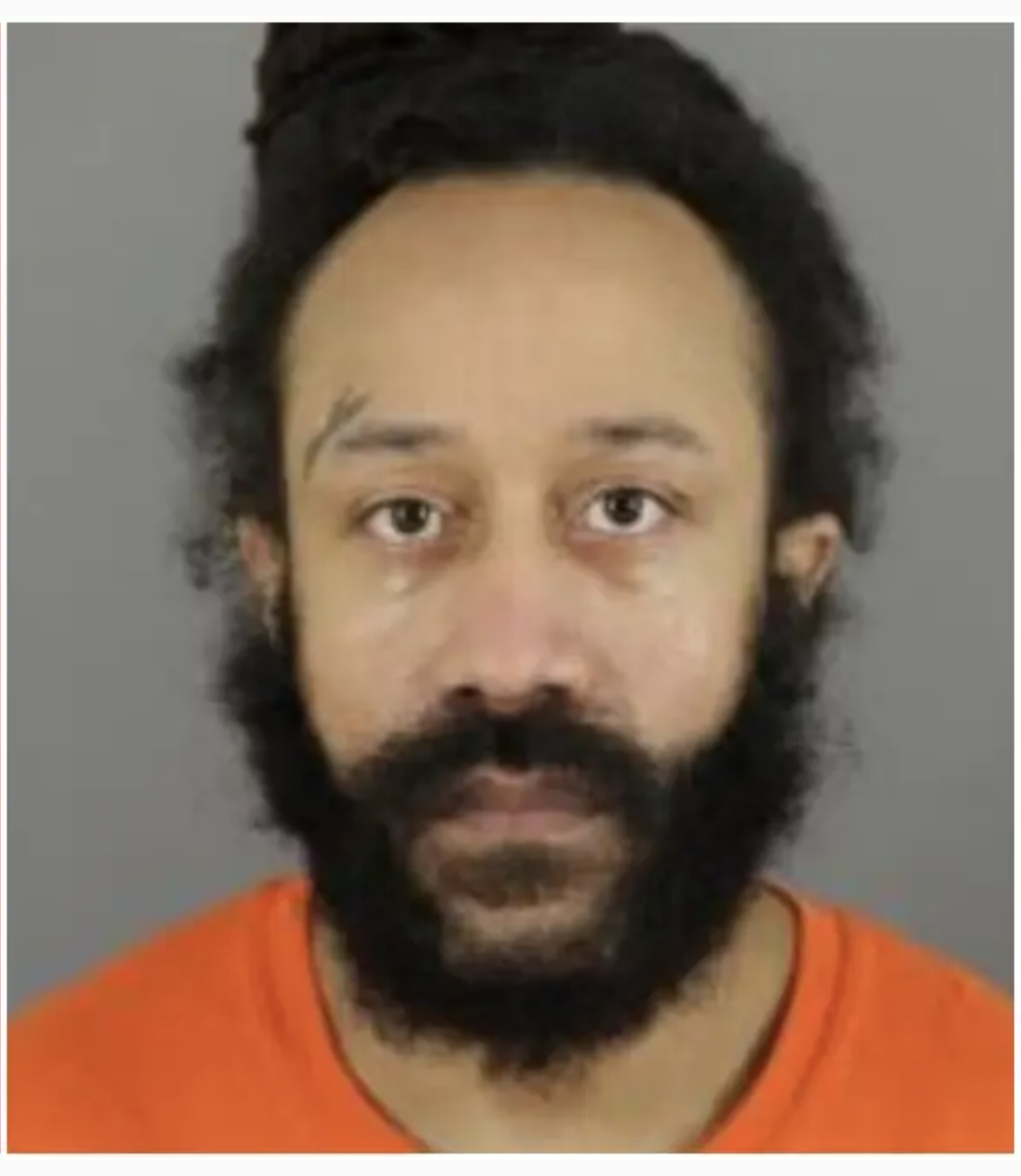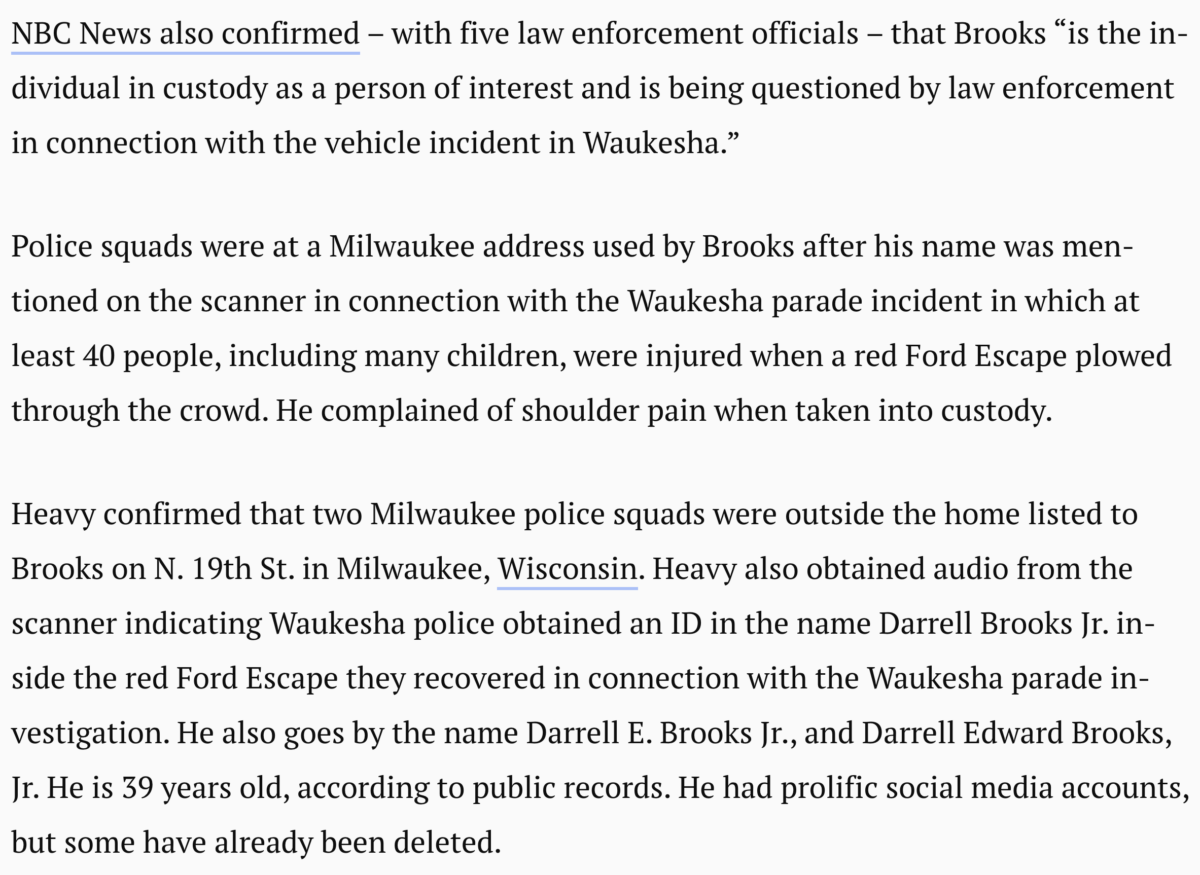 They're saying he drove a Ford Escape and this comes after the ESCAPE PLAN ritual at the Travis Scott concert, which was also hip hop related.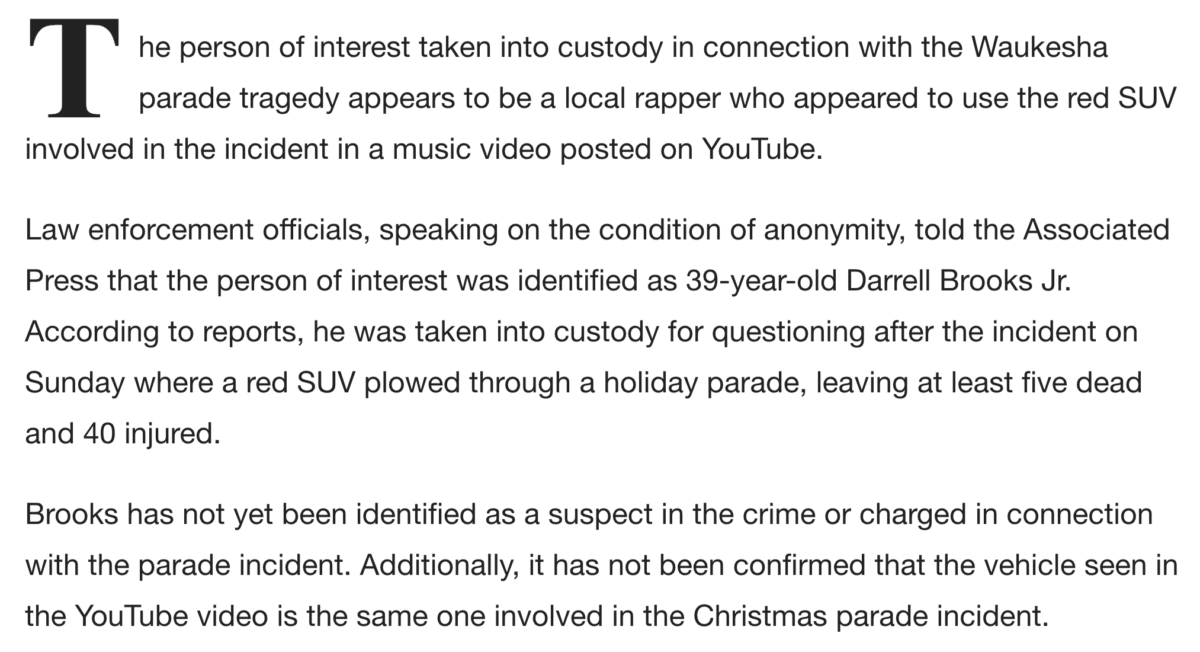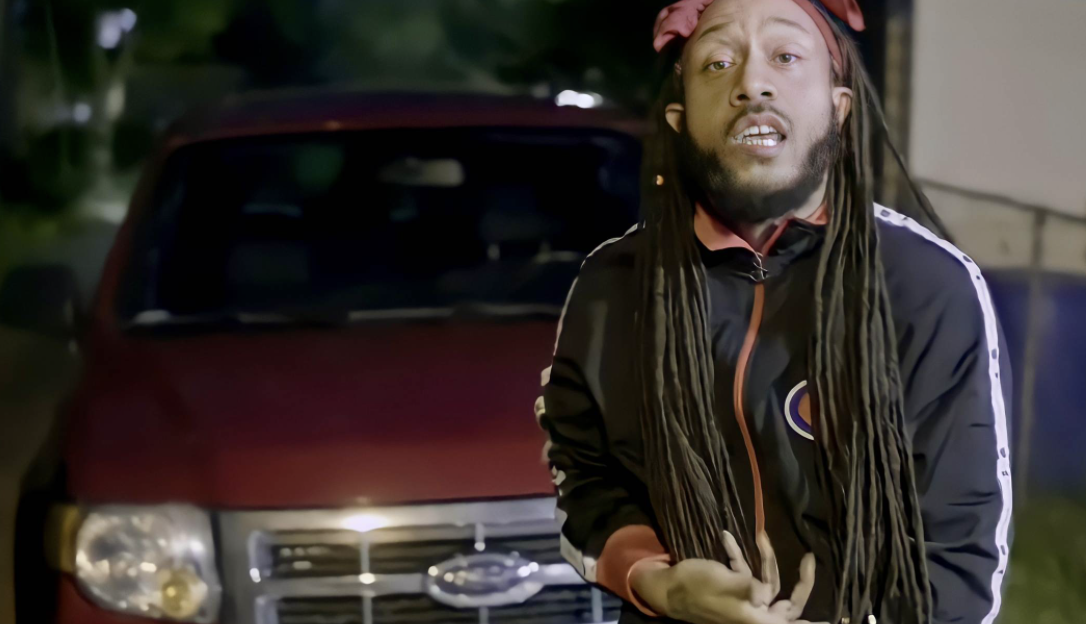 https://www.newsweek.com/alleged-waukesha-parade-driver-darrell-brooks-used-red-suv-music-video-1651946
Adding to the ritual, the man who released him from jail is Jesuit educated, John T. Chisholm, who attended Marquette.

https://www.reddit.com/r/Jesuitworldorder/