Elon Musk found not liable for Tesla shareholder losses after 'funding secured' tweet, February 3, 2023

This news comes on the 34th day of the year.

Recall, Musk made his purchase offer for Twitter on the 115th day of 2022, and then wanted out of the purchase 74 days later. Now, we just need the big 47 ritual and Elon will have batted for the cycle. Or, did that already happen, when he reinstated Trump by the numbers? *Trump = 47

https://www.cnn.com/2023/02/03/cars/musk-tesla-tweet-lawsuit-jury/index.html
Notice, the tweet was made August 7, 2018, a date written 7/8, like 78.
Funding Secured = 78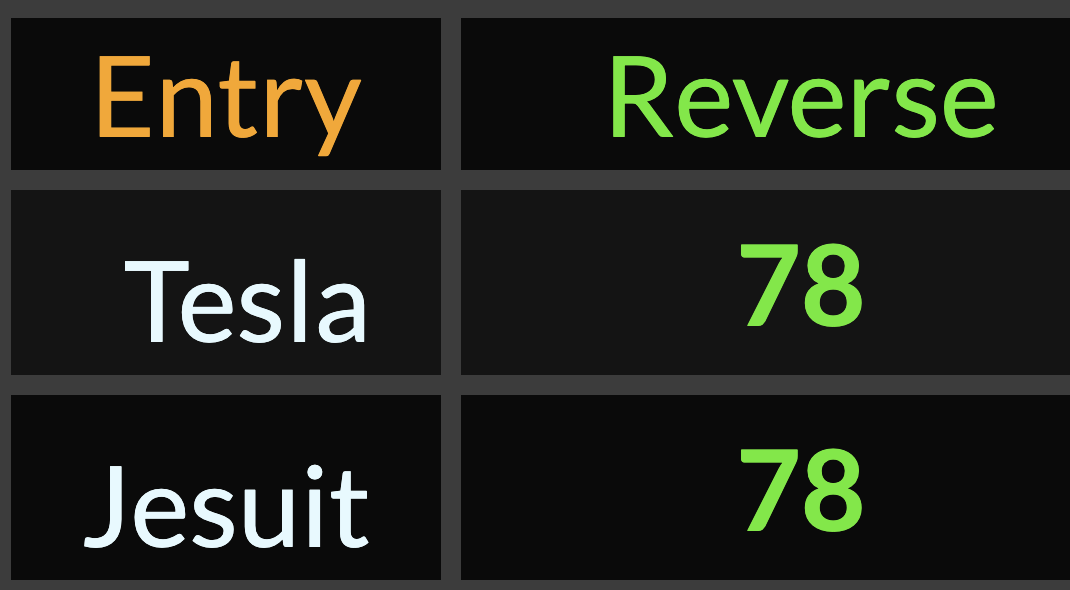 Read about Elon Musk being declared the richest man in the world on the 78-year anniversary of the death of Nikola Tesla, January 7, 2021, here.

Keep in mind today, February 3, 2023, is a span of 146 days from Musk's June 28 birthday, and August 7, the day of the tweet, is the day leaving 146 days in the year.