Eminem's stunt double dead January 31, 2023, and news announced the day of Super Bowl 57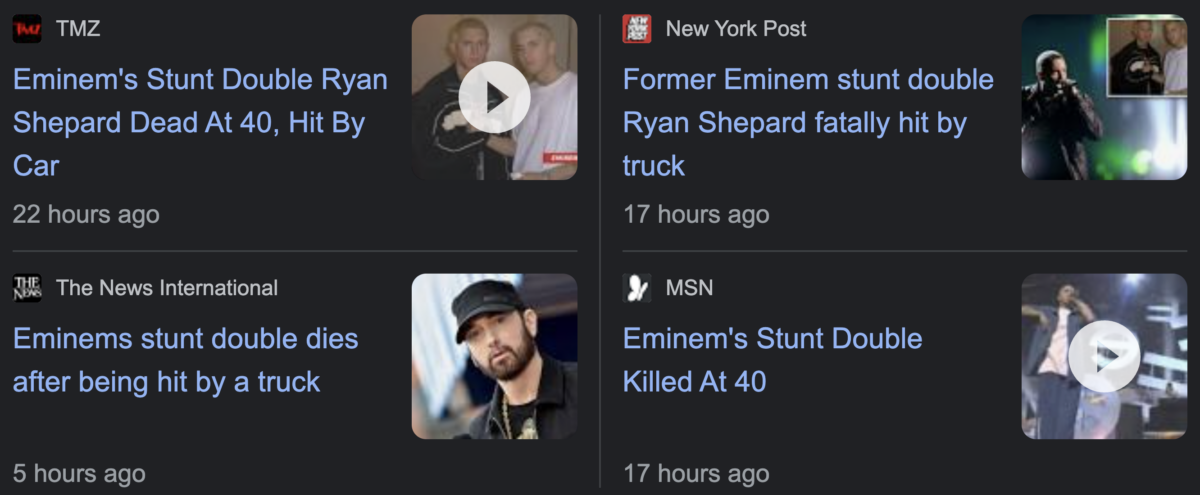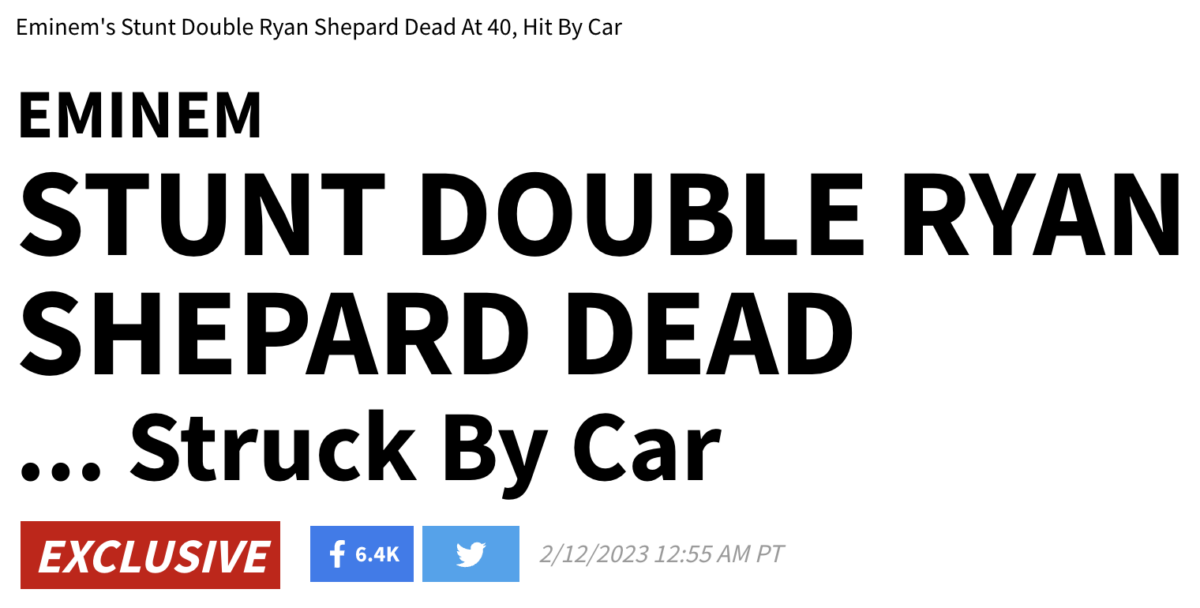 The death happened January 31, but the news was saved for Super Bowl Sunday.
Ryan Shepard = 57 / 129
–Super Bowl = 131
–Championship = 131
–Fifty-Seven = 131
–Reid got his 129th win with Chiefs in game, winning Super Bowl 57

Ryan Shepard was 40, and Andy Reid became 4-0 vs. the Eagles in Glendale.
Notice also the Gematria of 'stunt double.'
Stunt Double = 144 / 153
Jesuit Order = 144 / 153
Glendale, Arizona = 144
It goes with De La Soul member Dave dying the day of Super Bowl 57, 144 days after his birthday. He formed De La Soul in 'Ammityville,' which Eminem has a song titled, in tribute to his neighborhood in Detroit.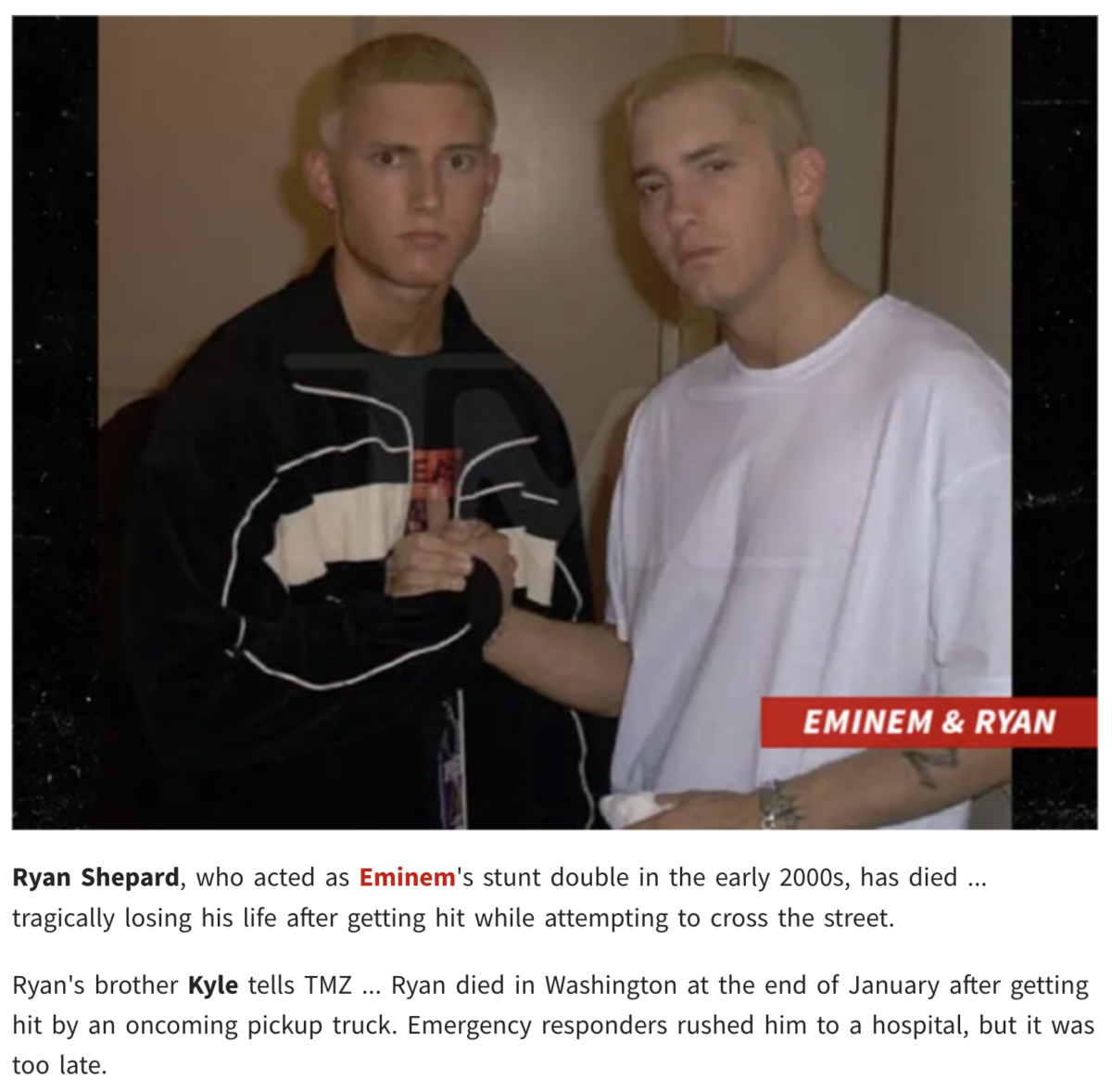 https://www.tmz.com/2023/02/12/eminem-stunt-double-ryan-shepard-dead-dies-hit-car-accident/
He died 13 days after his 40th birthday, or on his 14th day of his age.
KC = 13 / 14
NFL = 13 / 14