J.J. Watt agrees to $31-million deal with Arizona Cardinals after Valentine's Day blackout ritual, showing you just how big of a PUPPET he is

What comedy, the 'Houston' star leaves the city for the Arizona Cardinals, at age 31, on March 1, or 3/1, for a $31 million dollar deal.


And remember, the Houston blackout was synced with JJ Watt, and the Public Enemy album, 'What You Gonna Do When the Grid Goes Down?', and that album cover shows Arizona, where JJ Watt has now relocated too. Also, keep in mind all the PHOENIX symbolism in the news, because the Cardinals play just outside of Phoenix, a bird that must be getting ready to rise from the ashes at any moment…
Read more about JJ Watt and the Valentine's Day blackout.
Read more about Public Enemy's album coming out 142 days before the Valentine's Day, 14/2, blackout.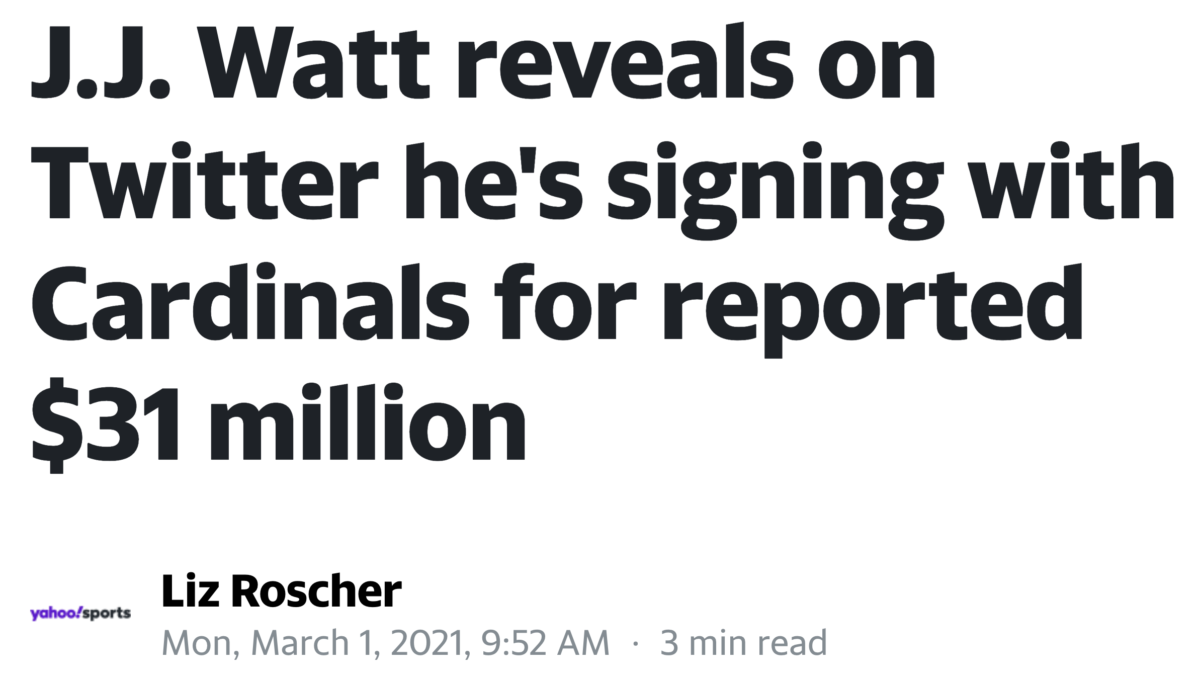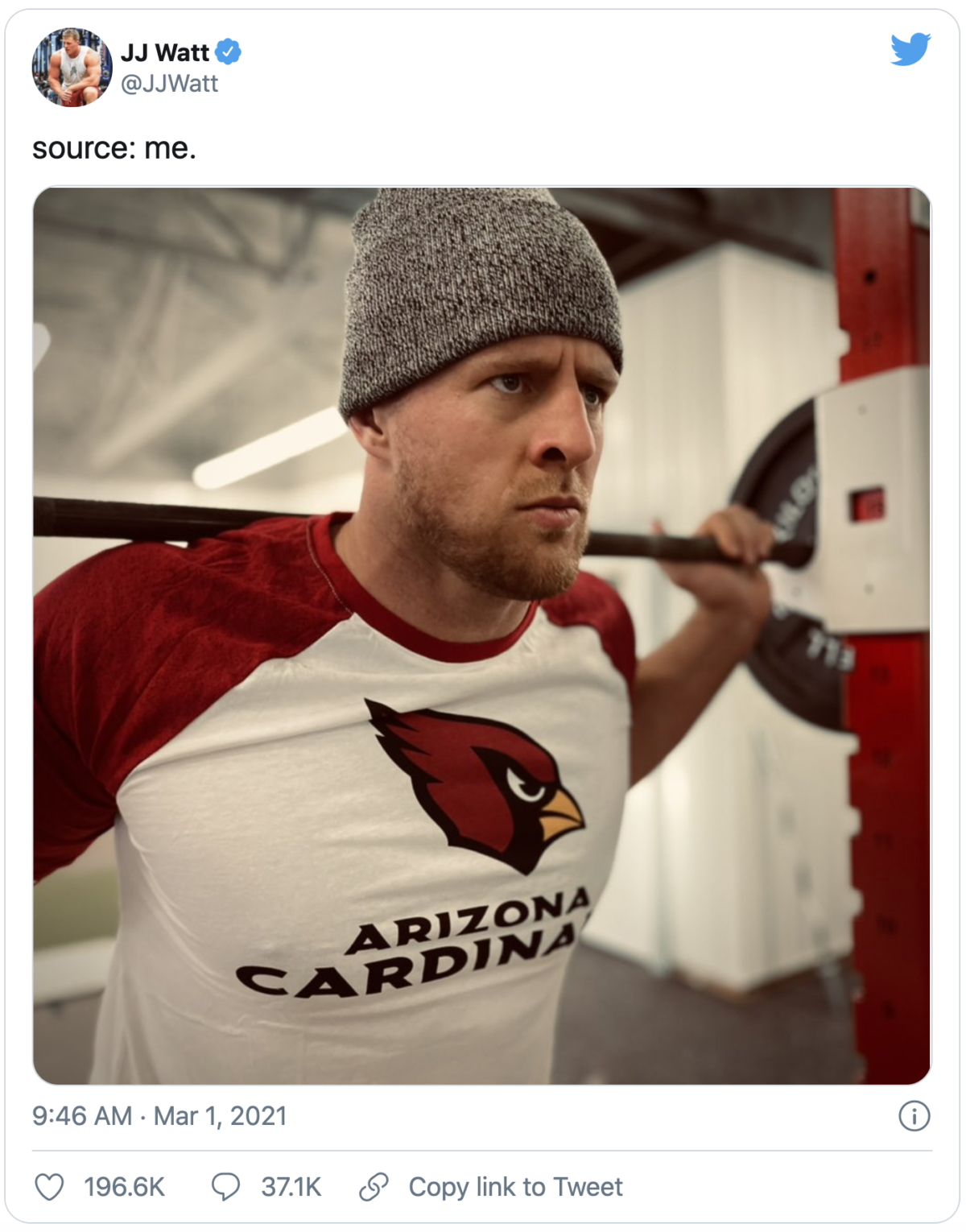 Notice how this douche makes it seem like the move is about him.
Really, he is just the puppet.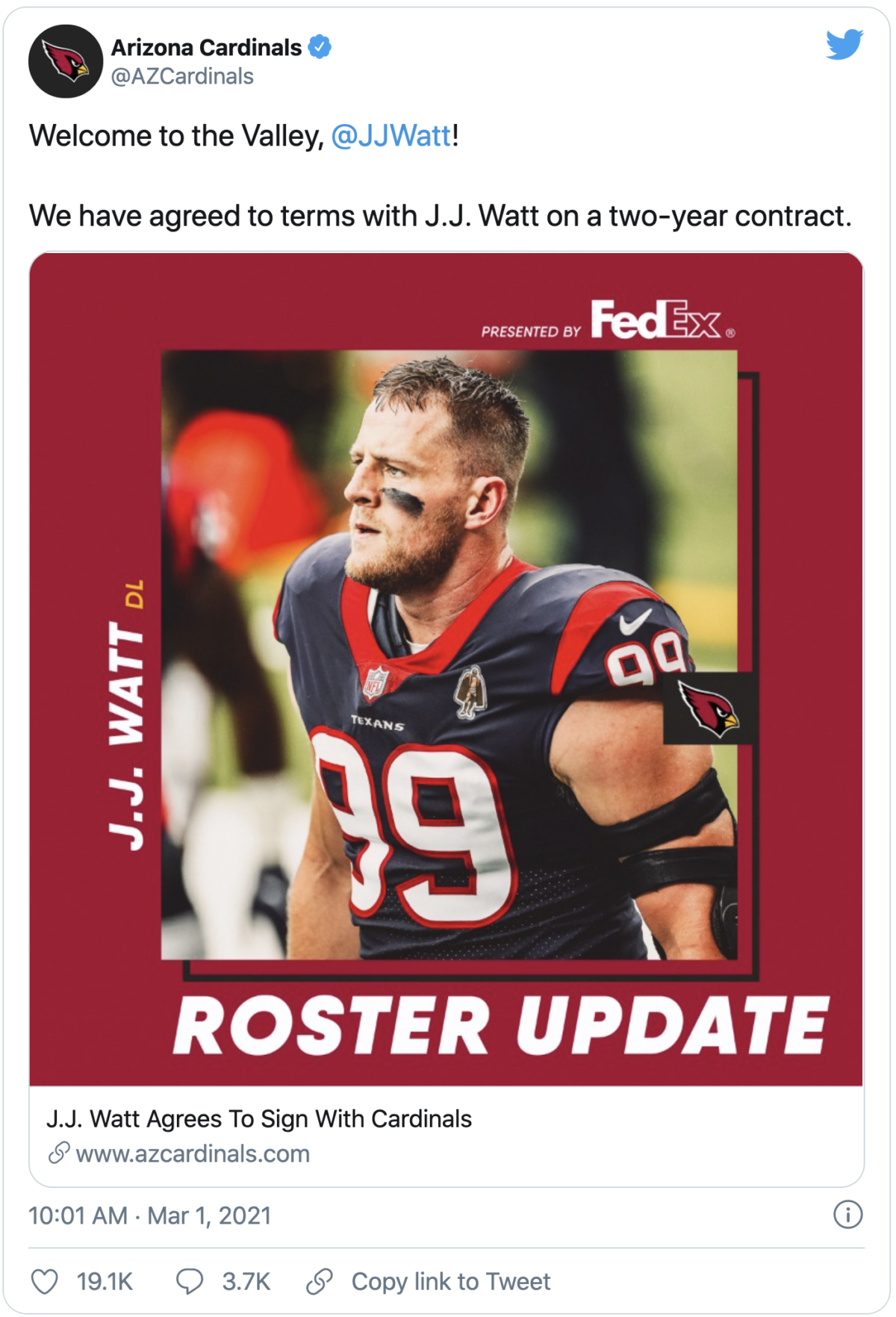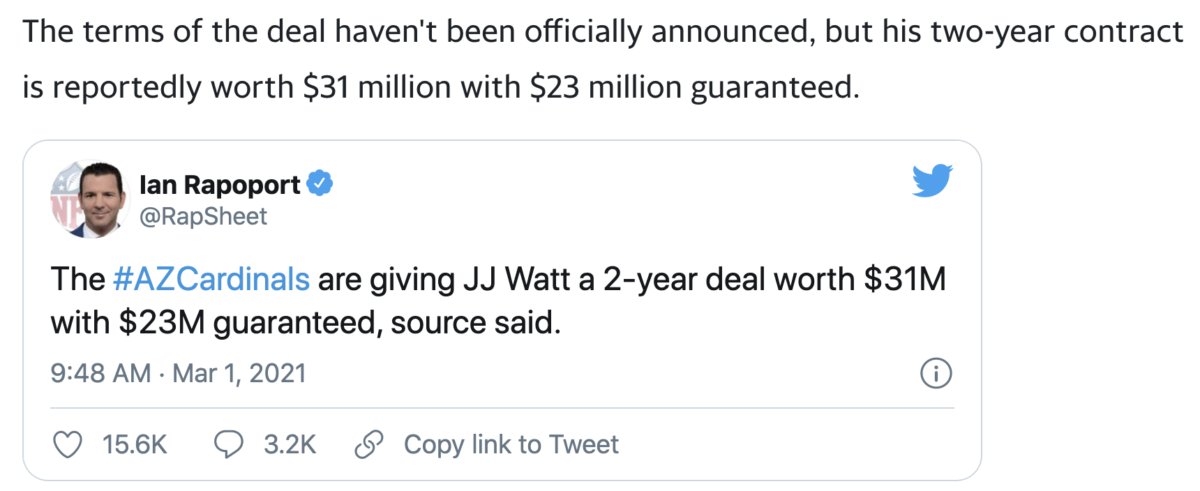 https://sports.yahoo.com/jj-watt-reveals-on-twitter-hes-signing-with-cardinals-for-reported-31-m-175236598.html
This moves comes a span of 49 weeks from Super Bowl 56, February 6, 2022. Keep in mind 'power outage' equates to 56. *Society of Jesus = 56
And notice how the 84s fall into place as well.