Joe Kapp's May 8, 2023 death before the year of Super Bowl 58 (and his Boston Patriots '69 year)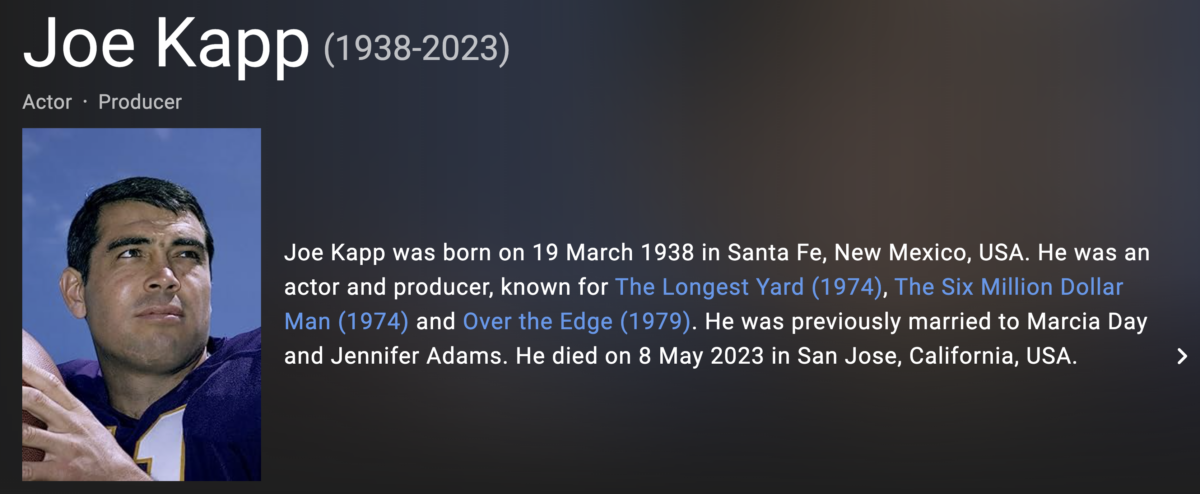 I just covered the death of Cal product Sean Dawkins. I had not realized Joe Kapp, also of Cal, had just passed on May 8, at age 85, before the year of the Super Bowl 58.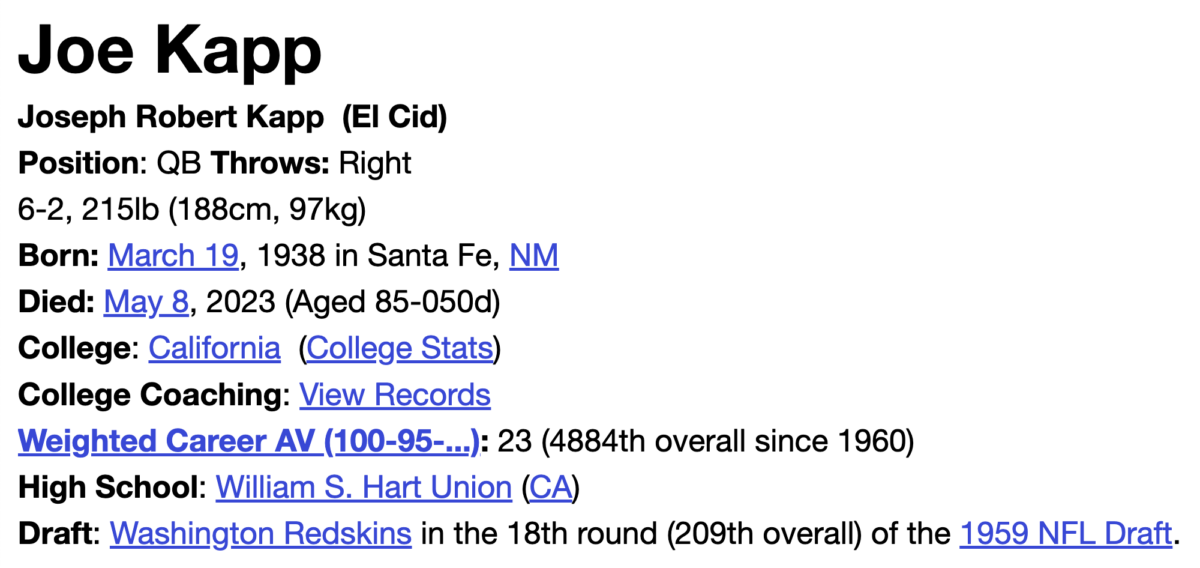 The news broke on May 9, or 5/9, for the man drafted in '59.
Freemasonry = 58 & 59
Secret Society = 58
…

He finished his career in Boston, and died at age 85.
National Football League = 85
Iesus Hominum Salvator = 85
Boston = 85
*Red Sox = 85
*Basketball = 85
-First team to 17 championships
–NBA = 17
May 8, his date of death can be written 8/5, or 5/8, and this happens before the start of the season ending in Super Bowl 58. Notice, he lead Boston to their only league championship in 1969.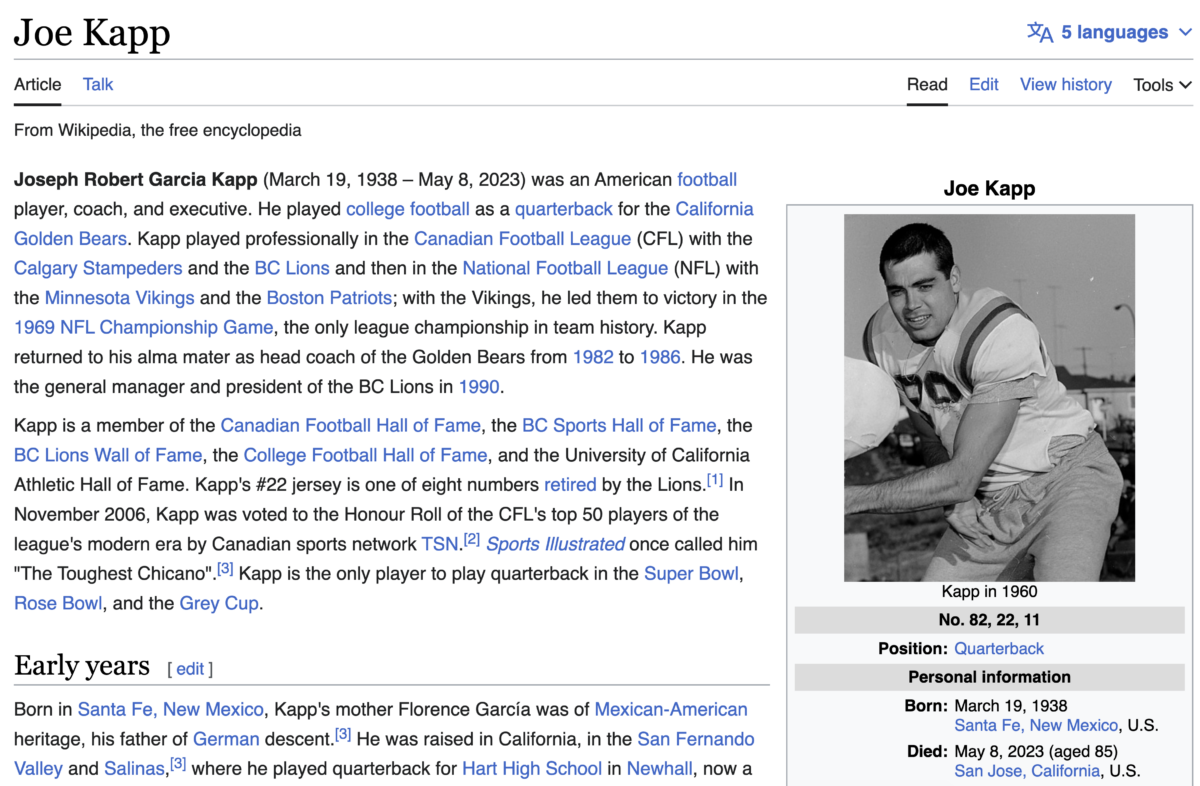 The 53rd anniversary of his Boston Patriots championship just passed.
Patriots = 53 & 37
And notice that winning season for Joe Kapp was the 37th championship game.


Patriots won Super Bowl 53 over Los Angeles. Look how perfect it was.

In this case, the death came 157 days after Cal product Aaron Rodgers birthday.
157, 37th prime



Remember Kobe, dead on his 157th day of his age, on the 37th anniversary of Bear Bryant's death.
Los Angeles = 37
Bryant = 37
And recall, Kobe died the Sunday before Super Bowl 54.
Kobe Bean Bryant = 54
Jesuit Order = 54
Sun = 54
Now they're putting the statue up 54 months after his death.
In this case, Kapp died on the 251st day of Aaron Rodger's age (and again, they both went to Cal like Sean Dawkins). *Aaron Charles Rodgers = 201 *The Jesuit Order = 201


The 251 also fits in with the death code, synced with the calendar, that is based on the cycles of the sun. *Ritual Sacrifice = 251

He died 39-weeks and 6-days before Super Bowl 58, February 11, 2024.
New York = 39
NYC = 39
NY = 39
Again, Aaron Rodgers joins New York at age 39, just like Favre, and recently, Justin Verlander. It's part of a very long history with the state and city.
As for Cal… Marshawn Lynch went to Cal as well, like Sean Dawkins.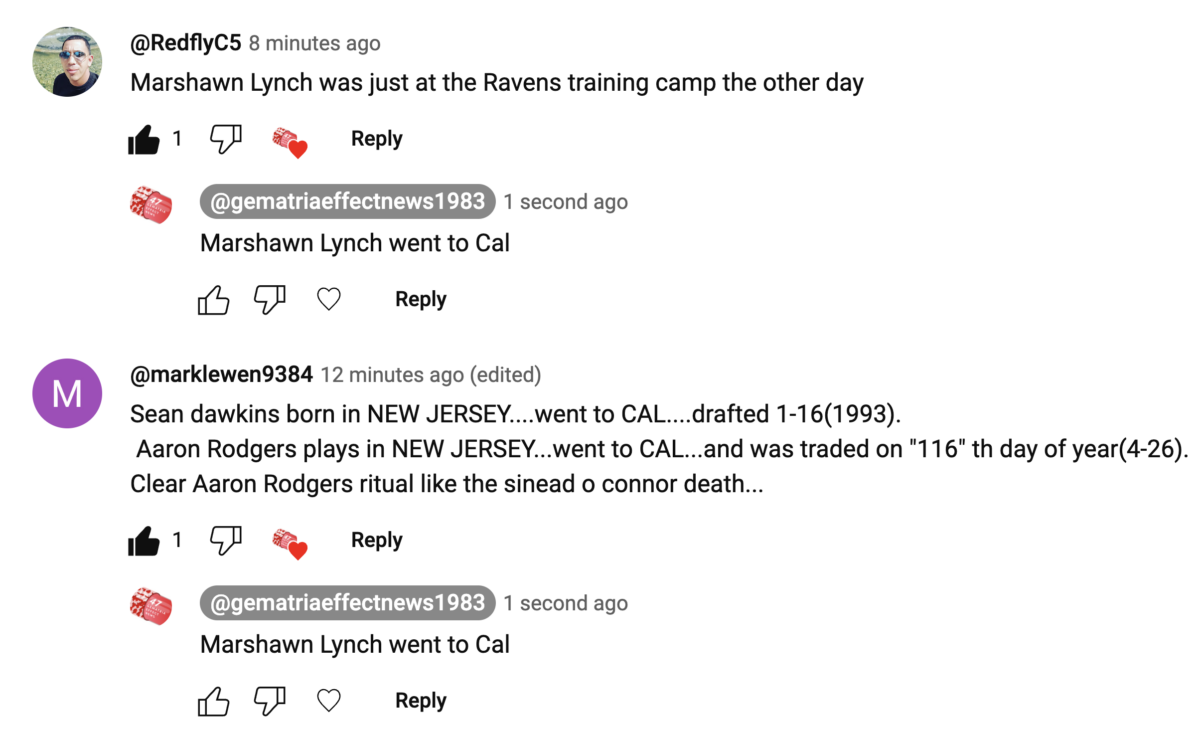 And notice the part about Aaron Rodgers, Cal, and New Jersey. Great work. *116