Ray Miller, Orioles pitching coach, dead May 4, 2021, at 76, one day before team's 10th no hitter in league history, May 5, 2021

Ray Miller is dead 4 days after his 76th birthday. Of course the number 4 is associated with 'death'.
Read my decode on John Means May 5, 2021 no hitter, Orioles over Mariners.
Read about the death of Orioles Manager Joe Altobelli.
From Altobelli's March 3, 2021 death to the May 5 no hitter was 63 days later.


Recall in 2017 when the Marlins pitcher threw the first no hitter of the season, June 3, or 6/3 (like 63), and in tribute to the Marlins pitcher who died the season prior. Also, on that same day, the MLB set a league record with the most grand slams in a single day, the 154th day of the year.
Grand Slam = 154
Doubleday = 154 (American baseball is credited to Abner Doubleday)
And in this case, on the day of John Means no hitter for the Baltimore Orioles, their 10th in team history, on 5/5 (55, 10th triangular number and 10th Fibonacci number), their former pitching coach, Ray Miller, was dead in the headlines.
Ritual Sacrifice = 251 (54th prime) *Baseball = 54 / 54 *MLB = 54
Blood Sacrifice = 257 (55th prime) *No hitter on 5/5
Credit to these posters for these two important updates.


And notice how Ray Miller died the day prior, May 4, prior to the news.
May 4 is written 5/4, like 54, or 4/5, like 45.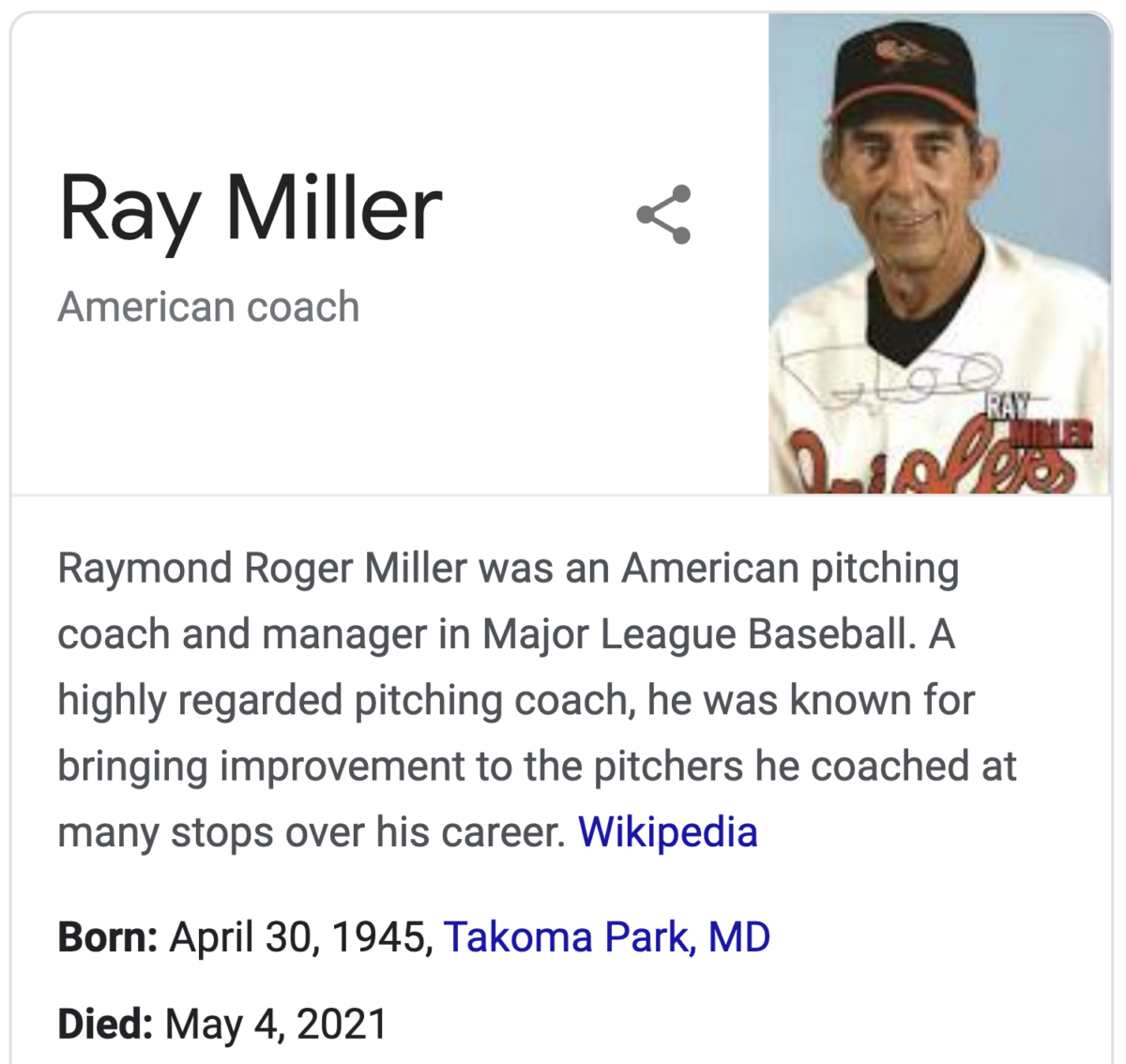 5/4, like 54.

4/5, like 45.

108 double stitches on a baseball.


Remember when the Cubs hadn't been in the World Series since '45, and won after a 108 year drought?
I do.
They did it over the (216) area code, Cleveland, winning the 2016 World Series, the 112th edition, on 11/2.
Mathematics = 112 (1+1=2)
Geometry = 108 / 108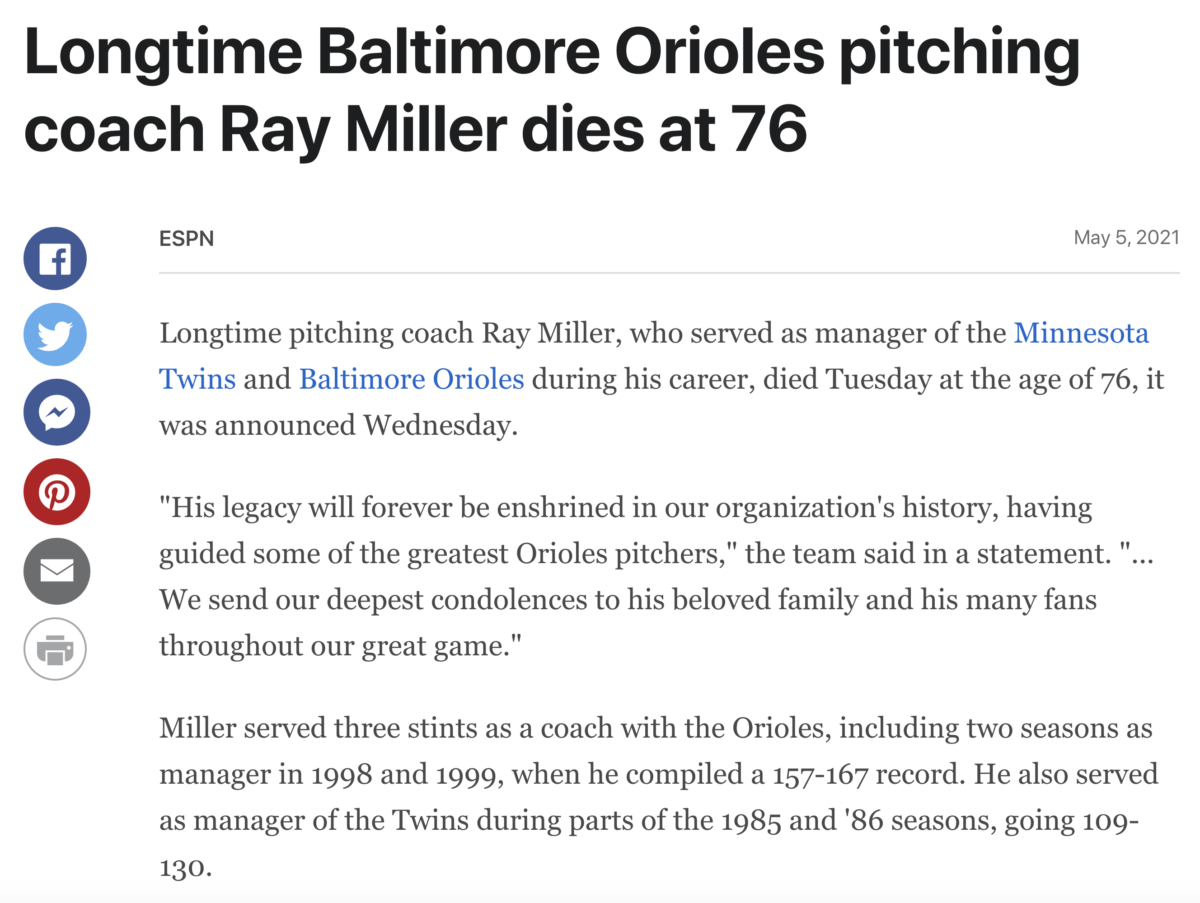 https://www.espn.com/mlb/story/_/id/31394786/long-baltimore-orioles-pitching-coach-ray-miller-dies-76