Regina King's son dies of "suicide" on the kill date, January 21, 2022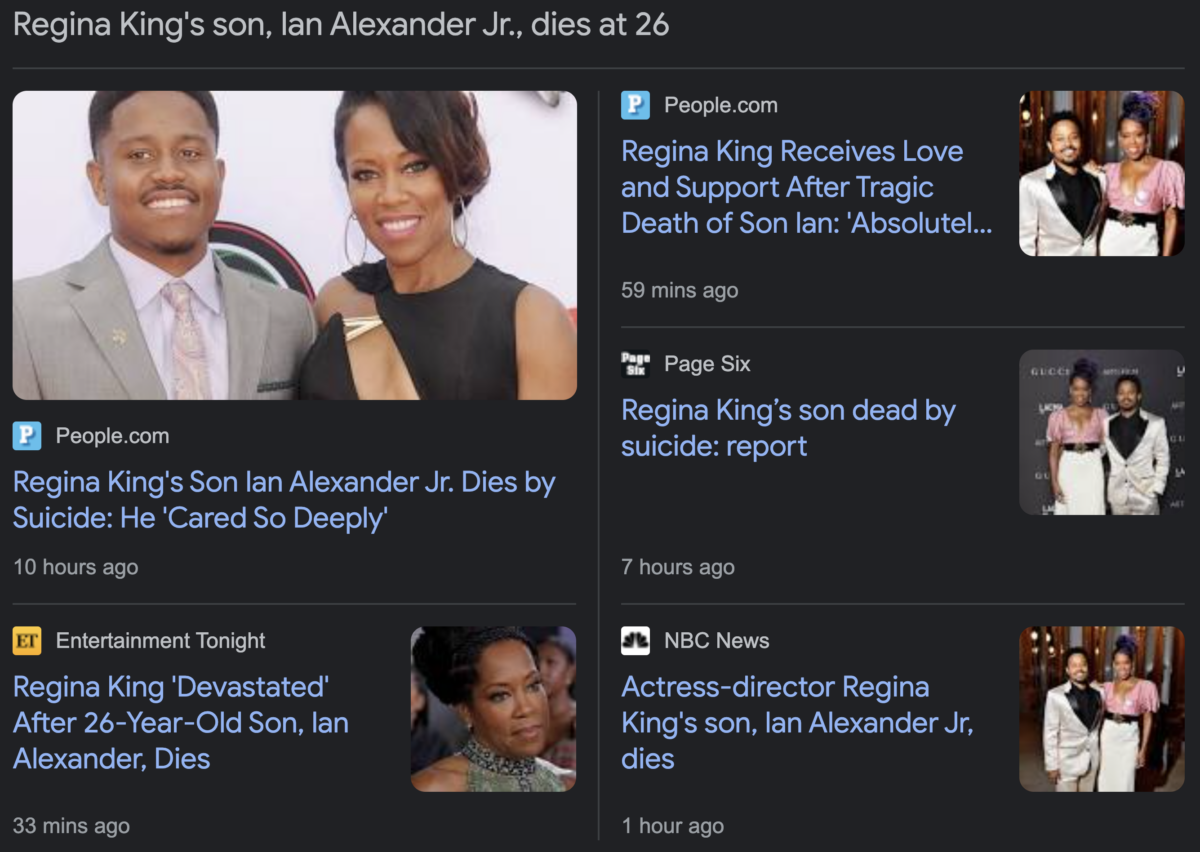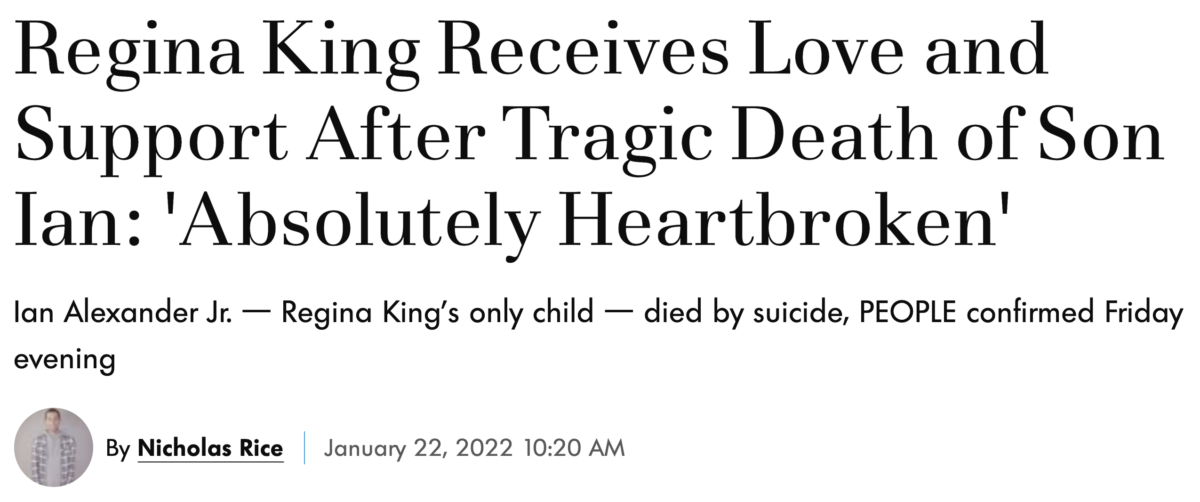 Regina King's son reportedly committed suicide on January 21, 2022, the 'kill' date.
1/21/22 = 1+21+22 = 44
1/21/2022 = 1+21+20+22 = 64
–Kill = 44 / 64
His name was 'Ian Alexander Jr.'


And this year the January kill date was a double whammy.

Notice her birthday is MLK's birthday, and this comes the week of the MLK Day celebration.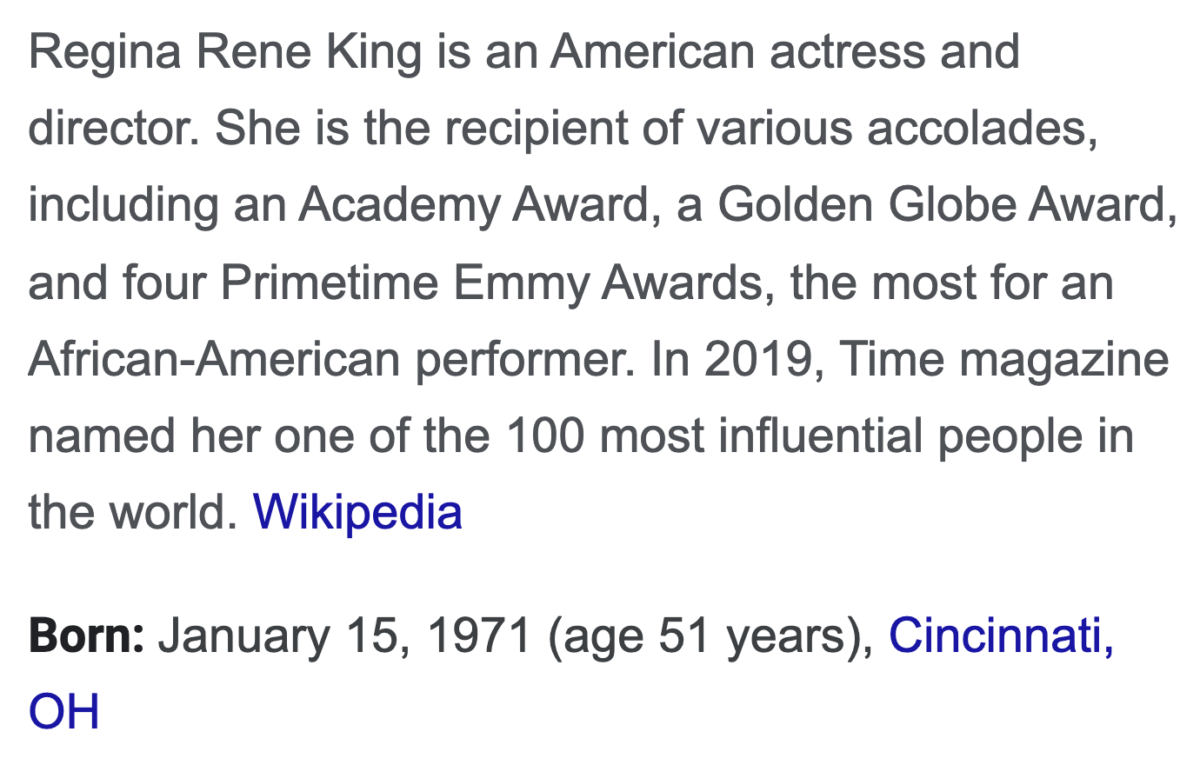 She turned 51 and is from Cincinnati.
Cincinnati = 51
Conspiracy = 51
Alexander = 51
Rome = 51
*UPDATE: Joe Burrow advanced to Super Bowl 56, 51-days after his birthday, with 51 career TDs.
Her name has fateful gematria as well.
Regina Rene King = 79 / 83
Murder = 79 / 83
Society of Jesus = 79
-Regina = 54
-Jesuit Order = 54
-Cincinnati Bengal's 54th season
Regina King also has familiar numbers.
Regina King = 59
Negro = 59
Slave = 59
Blues = 59
-59, 17th prime
-Kill = 59 / 17
The suicide of her son at age 26, came 6-days after her birthday.
Iesus Hominum Salvator = 266
God makes man on the 6th day in the Bible, in Genesis 1:26.
And for one more point, the name Regina is related to 'queen.'
Queen = 26
-Son dead at 26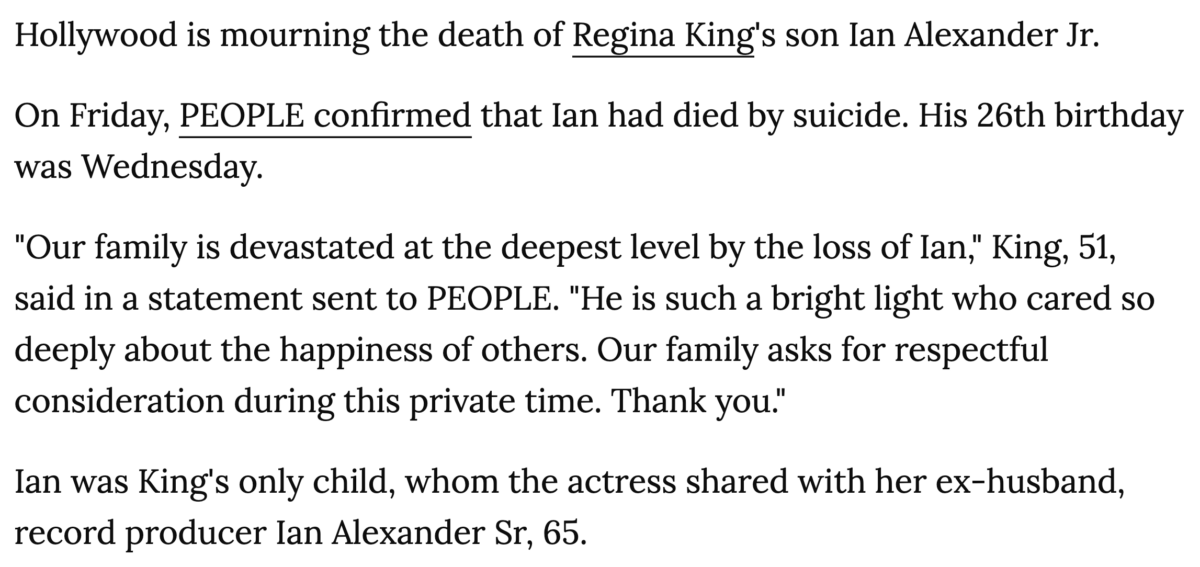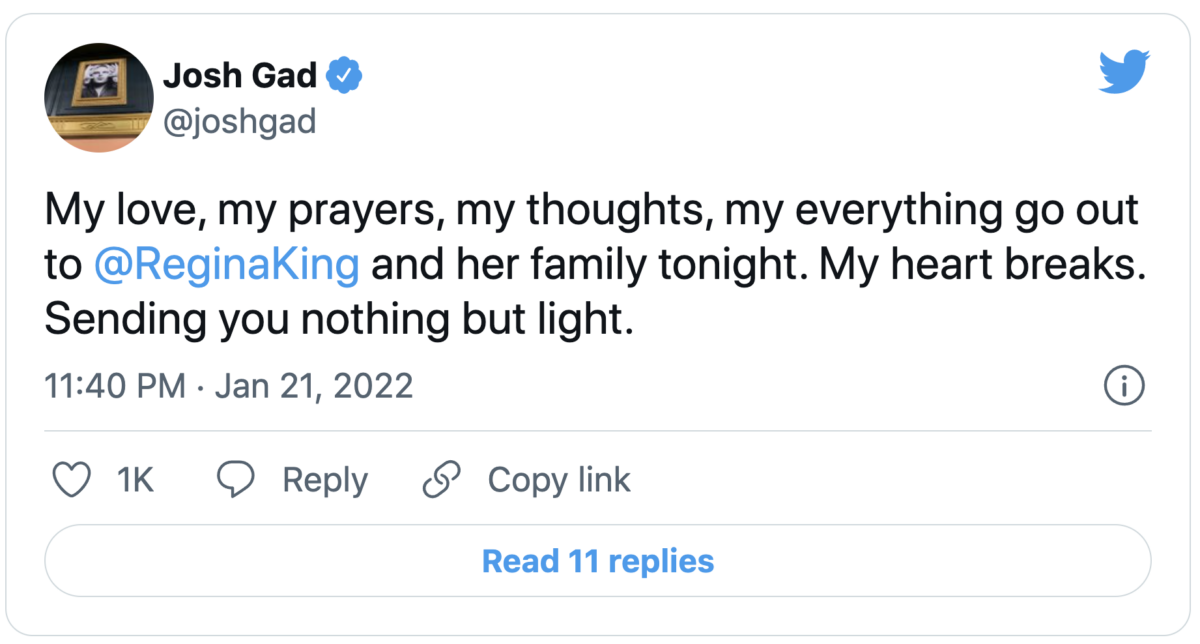 https://pagesix.com/2020/09/20/regina-king-shows-off-hebrew-tattoo-at-emmys-2020/
And notice this article about their Kabbalah tattoos (mother and son) from September 20, 2020.
263rd day of year (56th prime)
Tree of Life = 56
Society of Jesus = 56
That's the day leaving 102-days left in the year as well.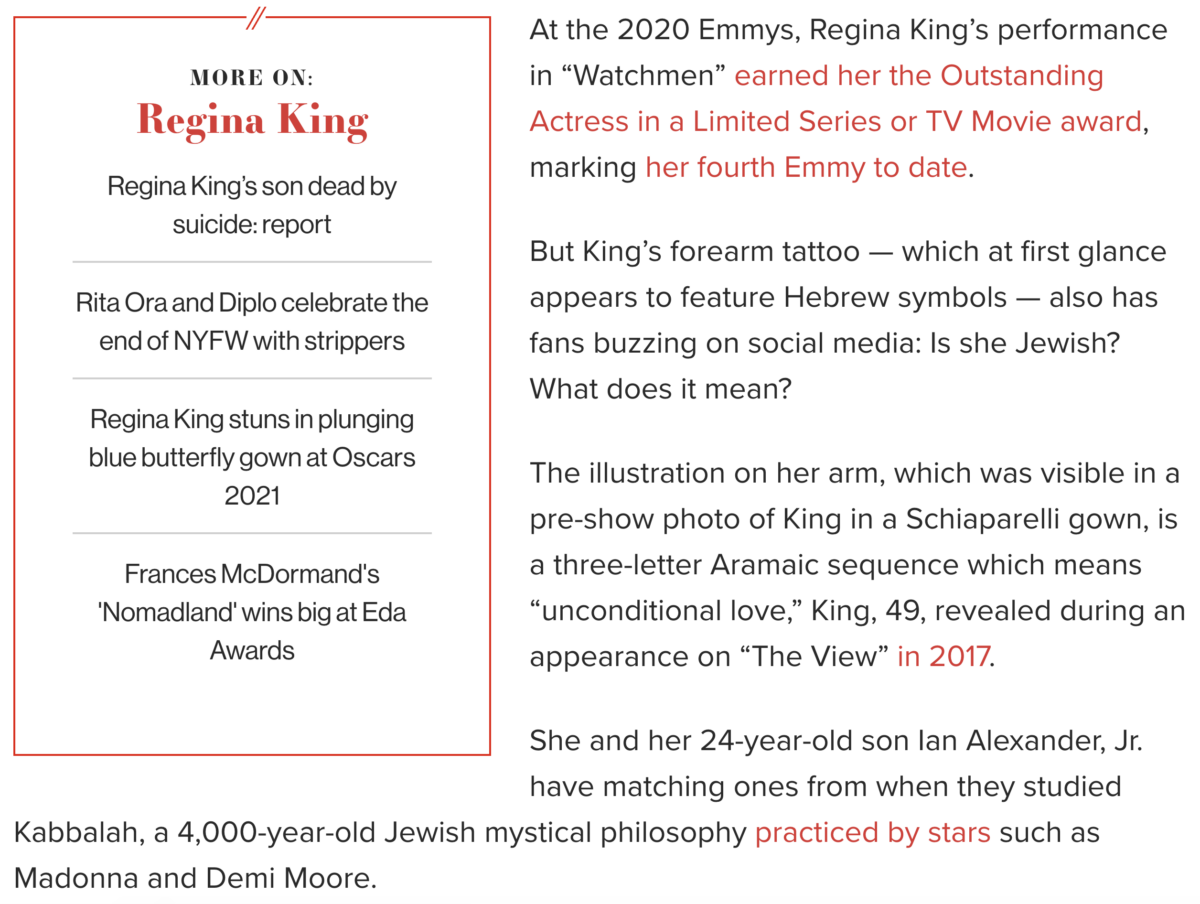 https://pagesix.com/2020/09/20/regina-king-shows-off-hebrew-tattoo-at-emmys-2020/
She is the star of Watchmen, which released on Kamala Harris's birthday, October 20, 2019. It was put out by HBO.
HBO = 56
It offered major predictive programming for coronavirus and George Floyd riots, both major 201 rituals.
Watchmen = 129 (129 is 201 in base 8 counting)

Her son is dead 117-weeks after it's release, and MLK Day fell on 1/17 this year, 4-days before the "suicide."
For one last point, this suicide came 70-days after the Superior General's age.

Read about another 70 ritual on this same date, January 21, in Yemen, involving the Superior General.
–Airstrike in Yemen kills 70
FYI, Regina King was in Enemy of the State, which had the ultimate predictive programming for the surveillance state agenda of the 21st Century, prior to 9/11.