Snoop Dogg acquires Death Row Records, February 9, 2022, 112-days after his 50th birthday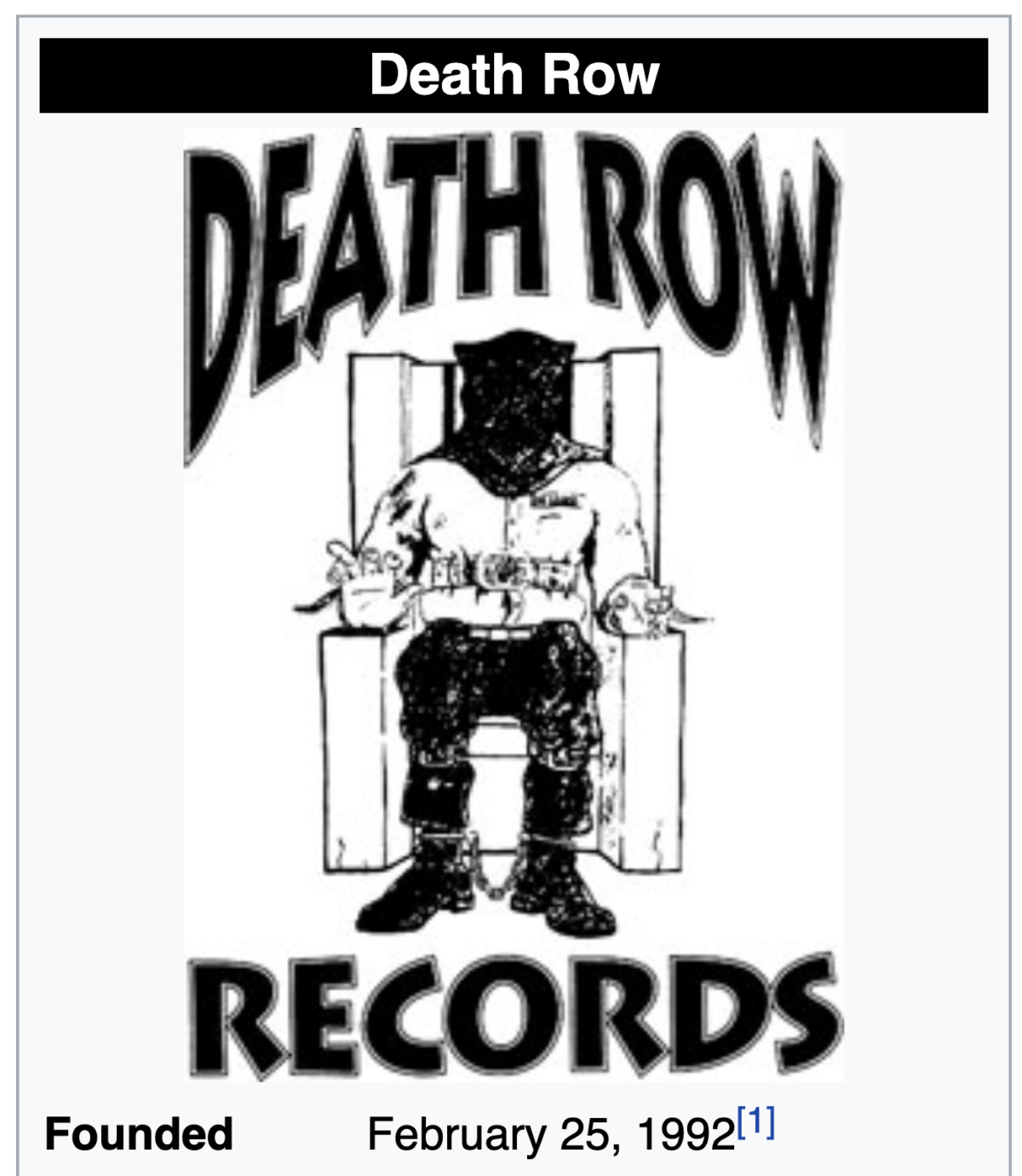 Notice that Death Row Records was established February 25, 1992, the 56th day of the year, and now Snoop Dogg has acquired the label on February 9, or 9/2, a lot like the year it was established in '92.
Society of Jesus = 56
Black Lives Matter = 56
–February 9 is the 40th day of the year
-Death Row = 40
Recall Snoop Dogg's murder charge was for a killing that happened 56-days before his birthday. Read about that here.
And now he is in Super Bowl 56.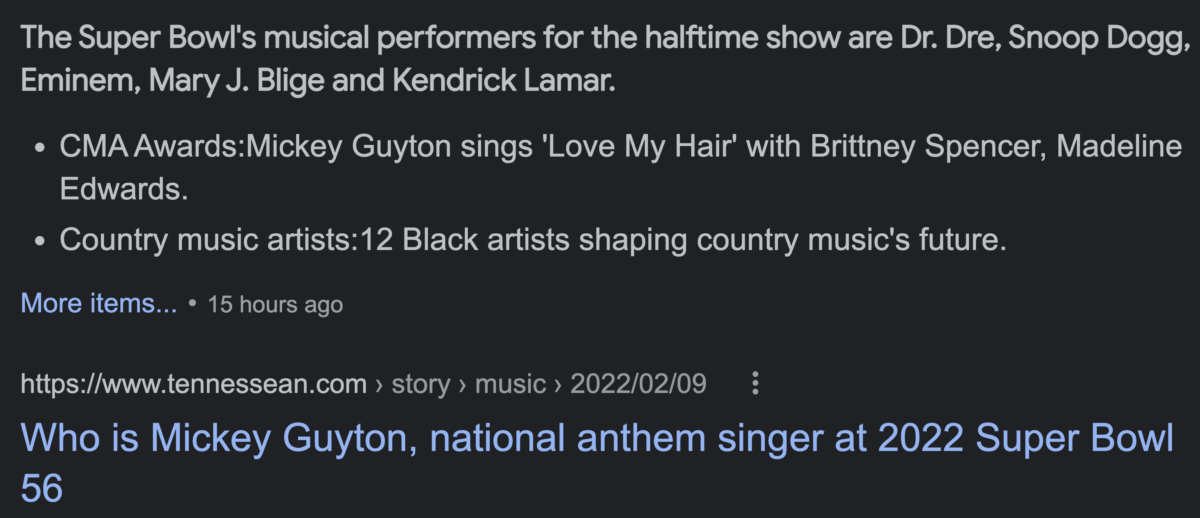 And his wingman, Dr. Dre is 56.

Read about Snoop in relation to the death of 56-year-old John Fletcher, DMX and his mother here.
As for the February 9 acquisition, it comes 112-days after Snoop's birthday.




It's all mathematics.


And again, 112-days after his 50th birthday, and on the 40th day of the year.
It's all about the mathematics of the circle (time).

Don't forget his mom died 112-days before the Super Bowl, right after the release of his song 'Murder Music.'
And on top of this, he is releasing an album on the 26-year anniversary of Tupac's All Eyez On Me.


Again, Makaveli came out on November 5, the day leaving 56-days in the year.
Society of Jesus = 56

And Nate Dogg died on the Ides of March in 2011, the 74th day of the year.
Ides of March = 56
–Jesus = 74
–Cross = 74
–Messiah = 74
–Gospel = 74
–Parables = 74
-Killing = 74
–Rapper = 74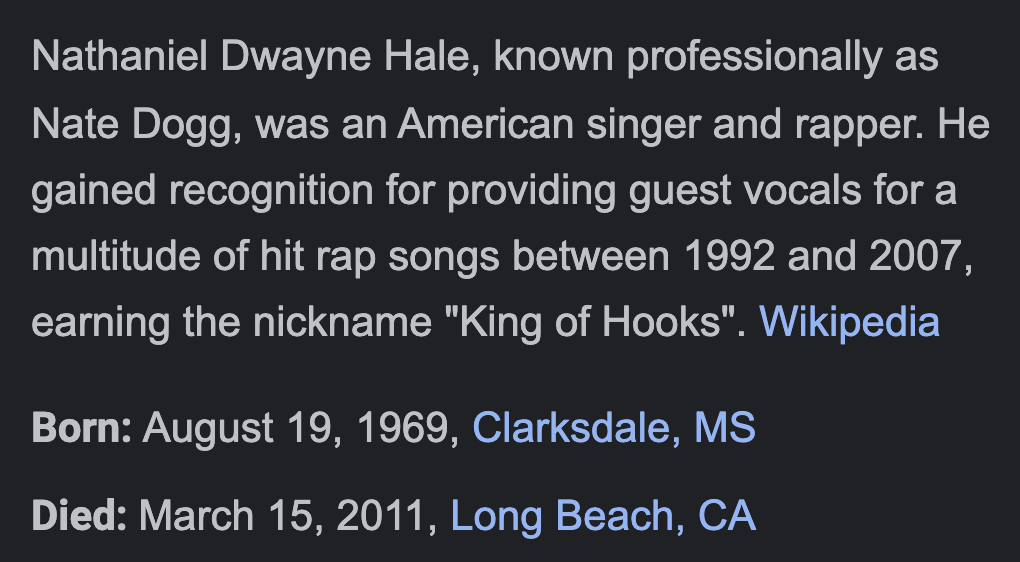 Nate Dogg died on the 74th day of the year, 146-days after Snoop's 38th birthday (back then he was born in '72, not '71).
Jesus Christ = 74 / 146
–Rapper = 74 / 38
–Murder = 38
–Death = 38
Check Snoop's Murder Was the Case cover for his '72 birthday.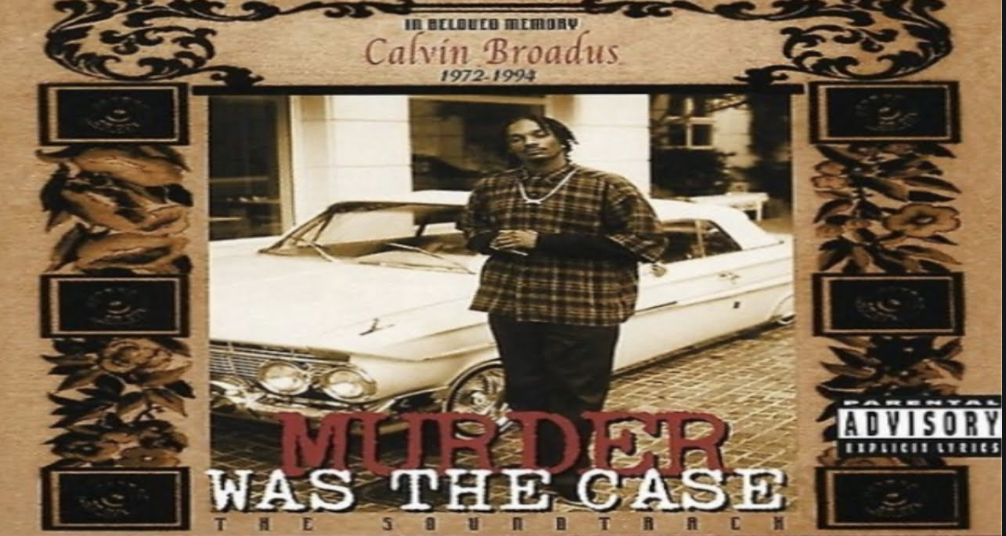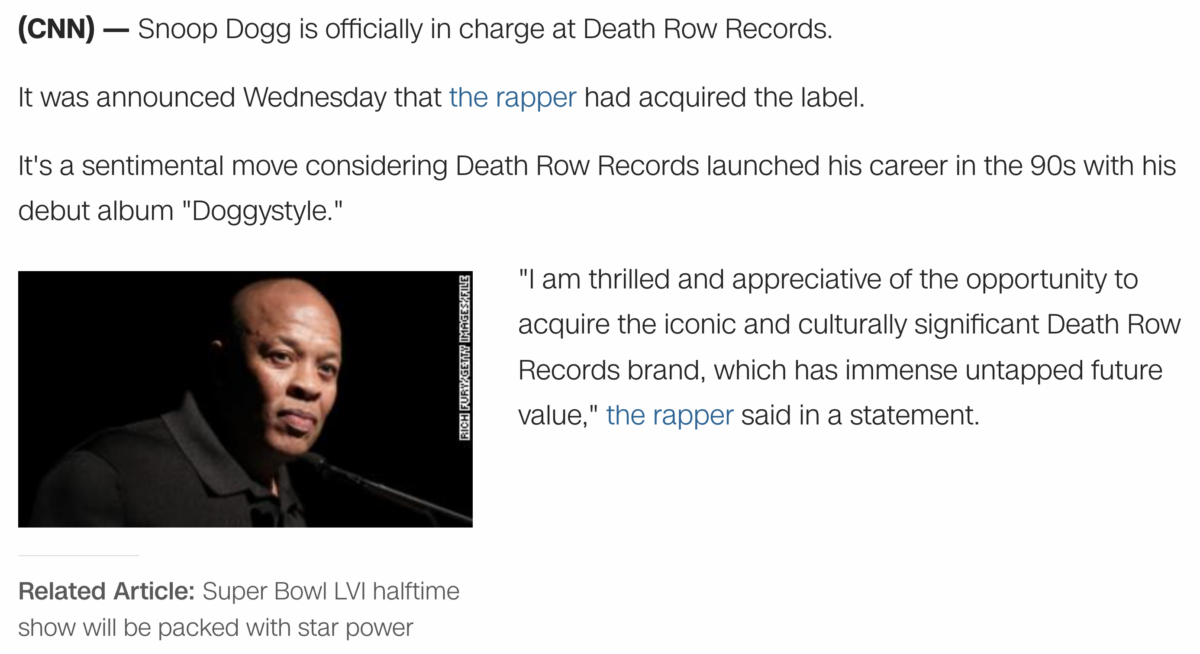 https://www.cnn.com/2022/02/10/entertainment/snoop-dogg-owns-death-row-records/index.html