Trump indicted in Georgia August 14, 2023, his 62nd day of his age (and the news on August 15) (Major League Baseball, Yankees & Braves)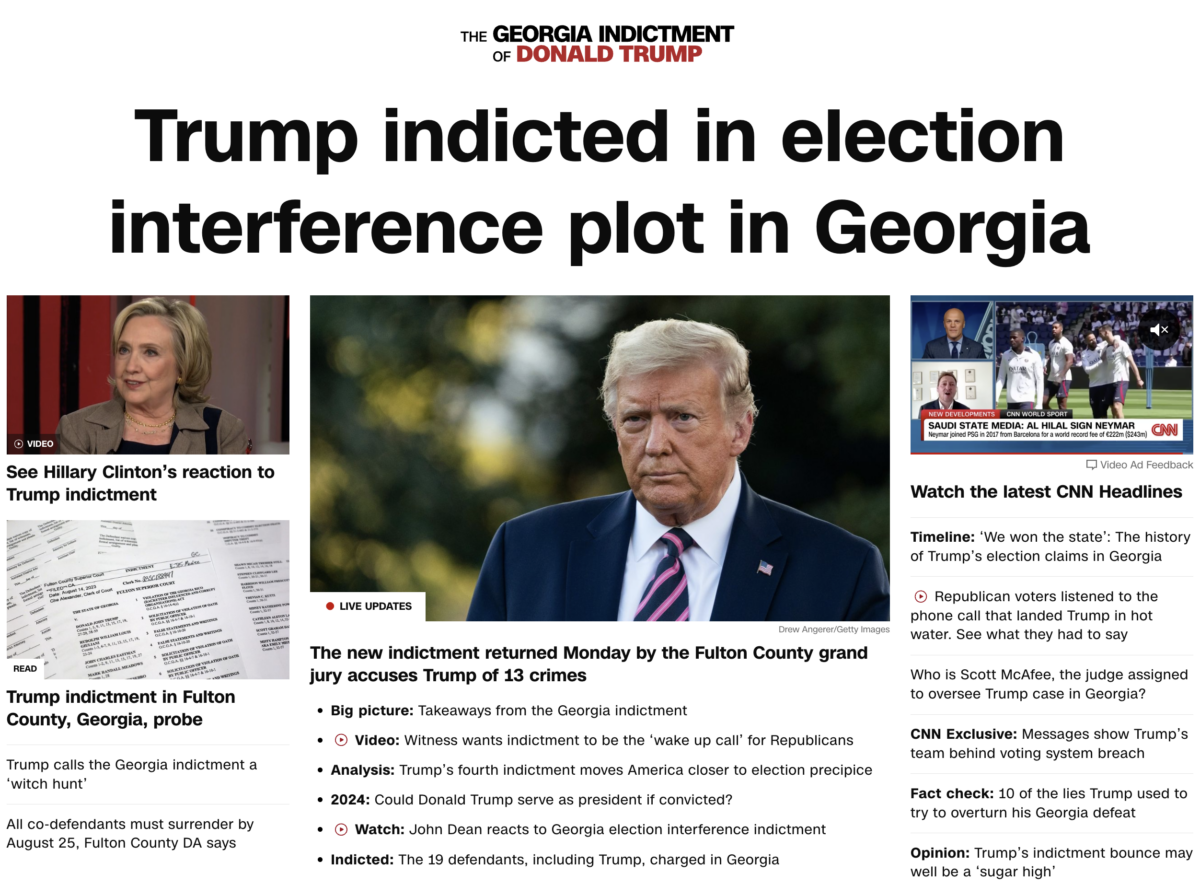 It's the fourth indictment, in the fourth state, Georgia. *Georgia = 44
-Trump was the 44th person to be US President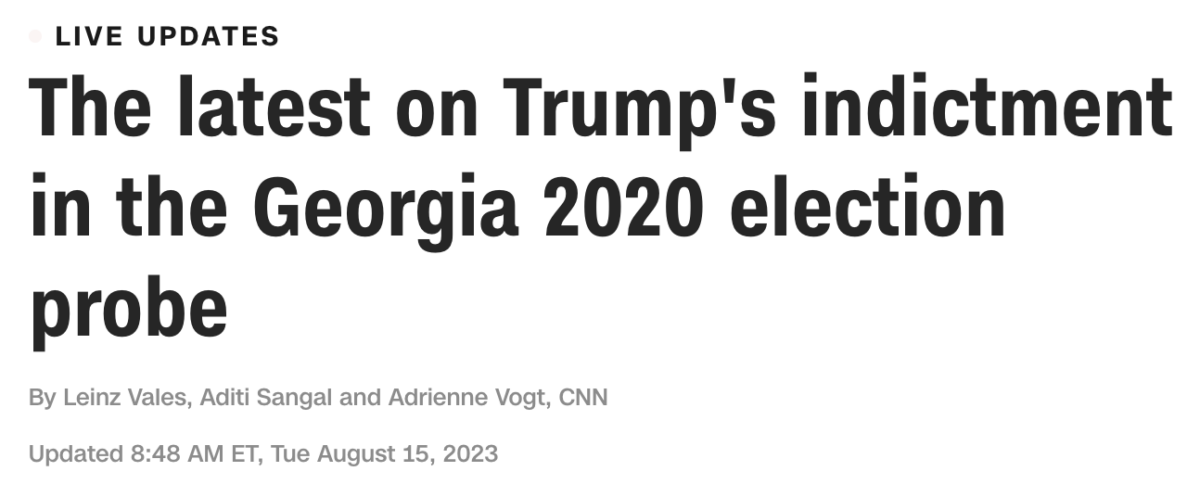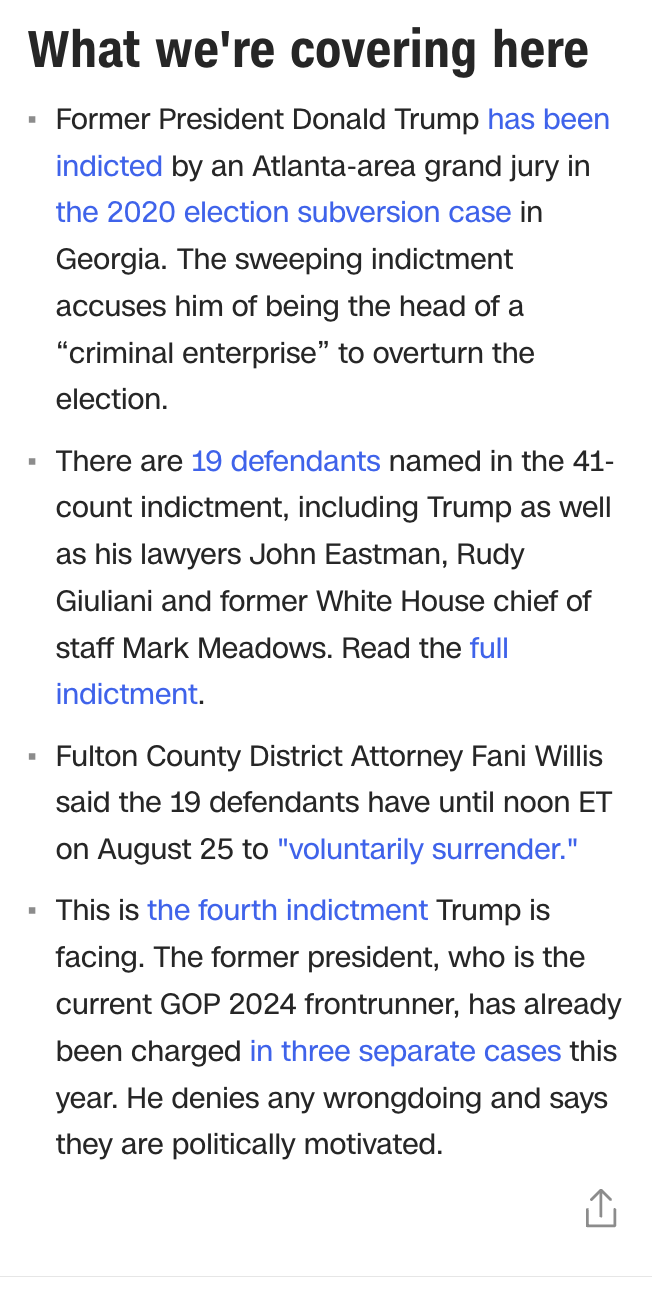 https://www.cnn.com/politics/live-news/trump-indictment-georgia-fulton-county-08-15-23/index.html
Trump was indicted late, August 14, 2023, his 62nd day of his age.
Donald J. Trump = 148 (14/8)
The Art of the Deal = 148
*Georgia = 62



Again, Trump's fourth indictment comes from the fourth state, and Atlanta, MLK's hometown, a man assassinated on 4/4, in an election year, 1968, which come next year, will be 56 years ago. Of course, November 5, 2024 is the election date, the day leaving 56 days in the year.
Now, it is August 15, the Jesuit Order's birthday, and the Fulton County indictment is front and center. Keep in mind today leaves 138 days in the year.
Fulton County = 138
Coffee County = 138
Donald Trump = 138
Federal = 138
The Misfits song, We Are 138 is quite fitting for the times, isn't it?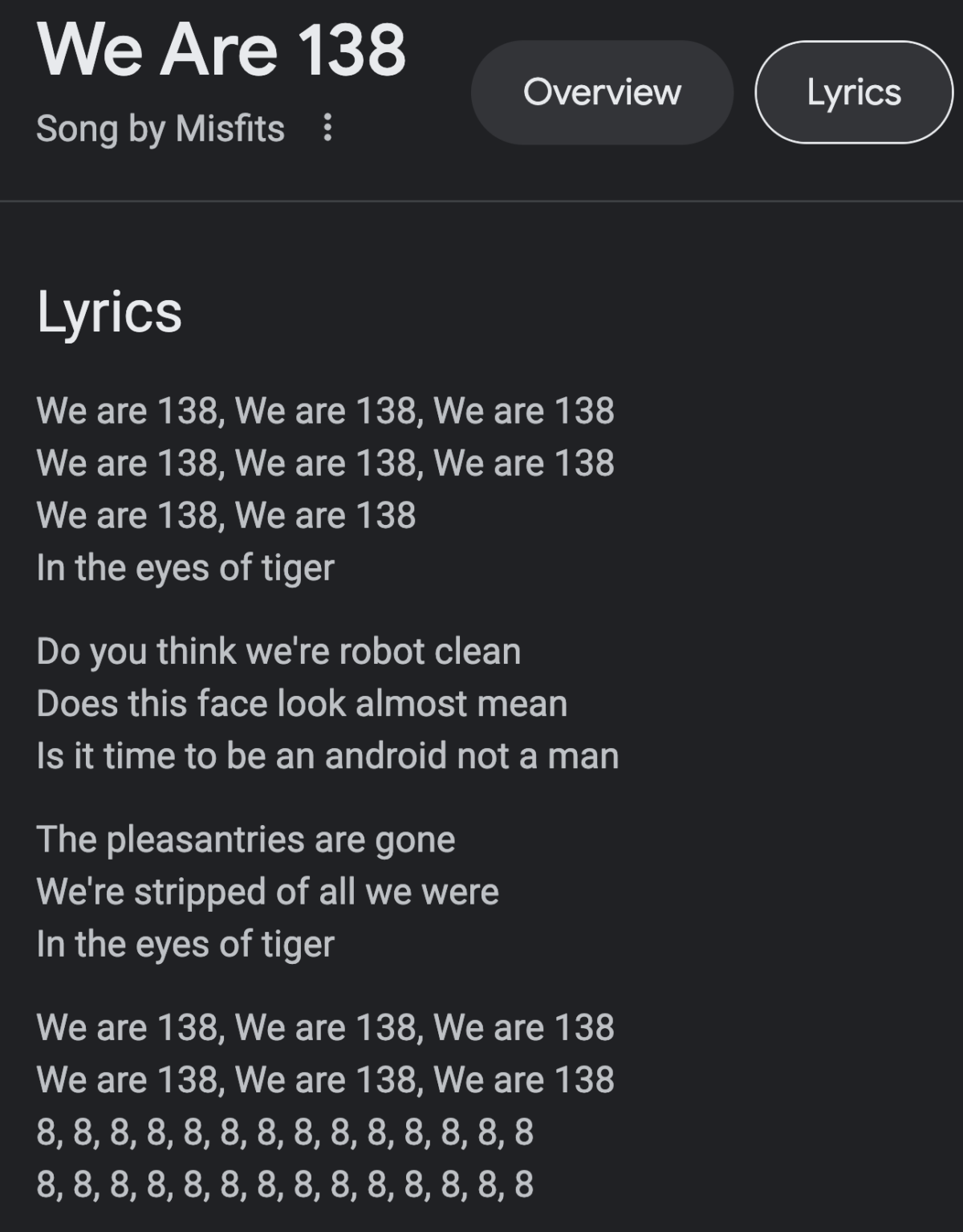 Also noteworthy, Trump was indicted on the 138th day of the MLB season, on a day the Atlanta Braves beat his New York Yankees, 11-3. *The season began March 30, 2023.
*Don't forget the Nationals won the 115th World Series, 138 days after Trump's birthday, and Trump took office with the 115th US Congress, and hired Steve Ray of the Nationals for Inauguration Day.

*Trump was indicted in New York on the first day of the MLB season, March 30, the Batman anniversary.
FYI, the Braves became 26-41 vs. the Yankees all-time. That's 67 games, the 19th prime, going with the 19 defendants and the 41 count indictment. *Braves = 41 *Yankees = 26
Furthermore, this is over the 2020 election, which was held on November 3, or 11/3, and the score of the game was 11-3.
Recall, that election was called for Biden while he had 74 million votes. In this case, the indictment in Georgia comes 74 days before the start of the World Series, October 27, 2023. Also, it will be the 119th World Series, and as we know, 'Donald' equates to 119.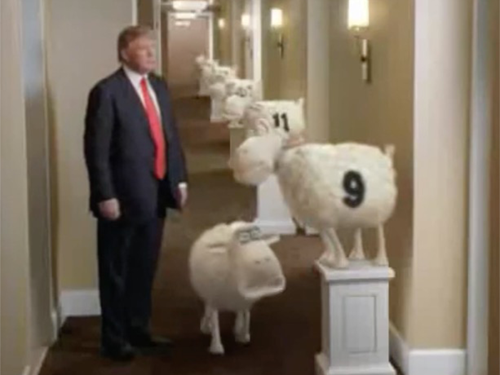 And here's the clincher. In light of all the Civil War symbolism, and the 201s going with the history of the Civil War, the Braves have outscored opponent by 201 points for this season through the August 14, 2023 win over the Yankees. *The Jesuit Order = 201


And think about Yankees in terms of Civil War terminology.

We just had the "201" in Montgomery.
And we know about the "201" on January 6.
And we know about the "201" with George Floyd prior, on Memorial Day, which goes back to the Civil War.
Plus we know about all the other 201s…
Remember, the Nationals, with the clever 201 logo, won the World Series 138 days after Trump's birthday. *Nationals = 138 *Dave Martinez = 138
Here is the run differential for the league at the time of this ritual.