Willis Reed, New York Knicks star, dead at 80, on the 80th day of the year, March 21, 2023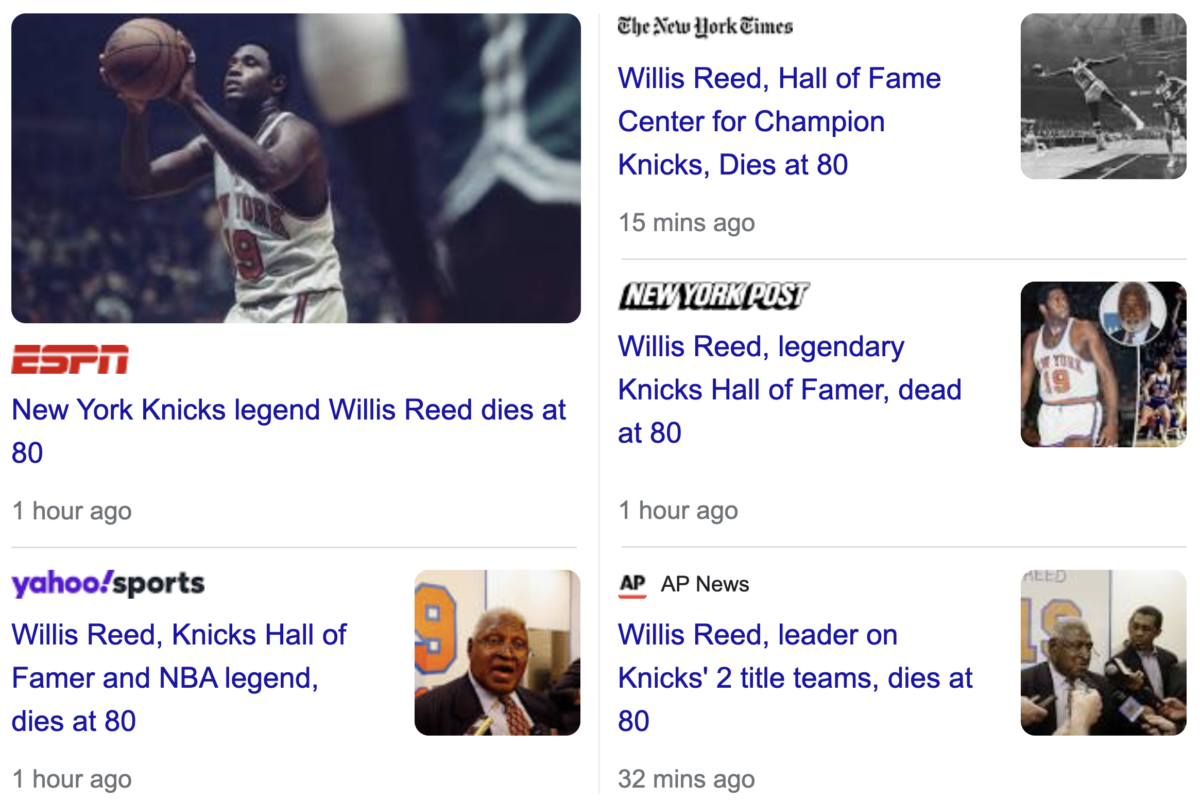 Willis Reed is dead at age 80, on the 80th day of the year.
He is dead 38-weeks and 3-days after his June 25, 2022 birthday.
Death = 38
Finals = 38
-383, 76th prime
-Slave = 76
-Negro = 76
-Blues = 76
-Rasta = 76
This is the 76th NBA season.
The 1980 NBA Finals was 76ers vs. Lakers. The Lakers won 4-2.
Lakers = 42
76ers = 42
And speaking of 42, he began coaching the Jesuit Creighton Bluejays 42 years ago, in 1981.
Jesuit = 42
He was born in '42, and the Knicks are on 42 wins at the time of his death.

Also, he is dead in his 81st year of life.
Willis Reed Jr. = 81
Ritual = 81 / 81
Notice the overlap with his name and 'Knickerbockers.'

And it goes with him coaching the Jesuit team, Creighton, that is 144 years old right now.

Read about the death of Creighton star, Paul Silas, here.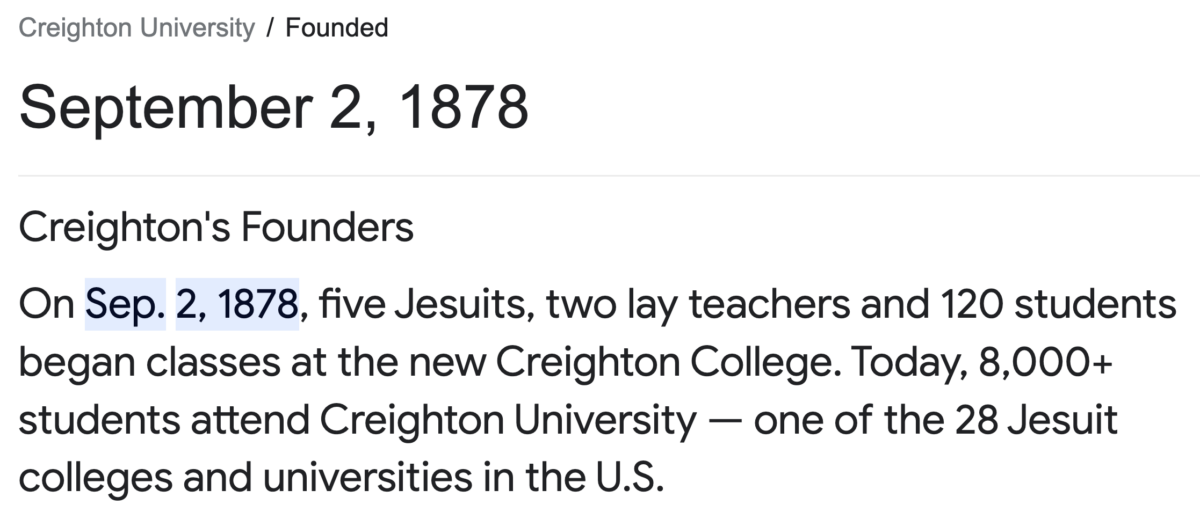 Today's death is on the school's 201st day of it's age.


This comes during the time of the 84th Men's College Basketball Tournament. Of course, Jesuit Georgetown won it all in 1984.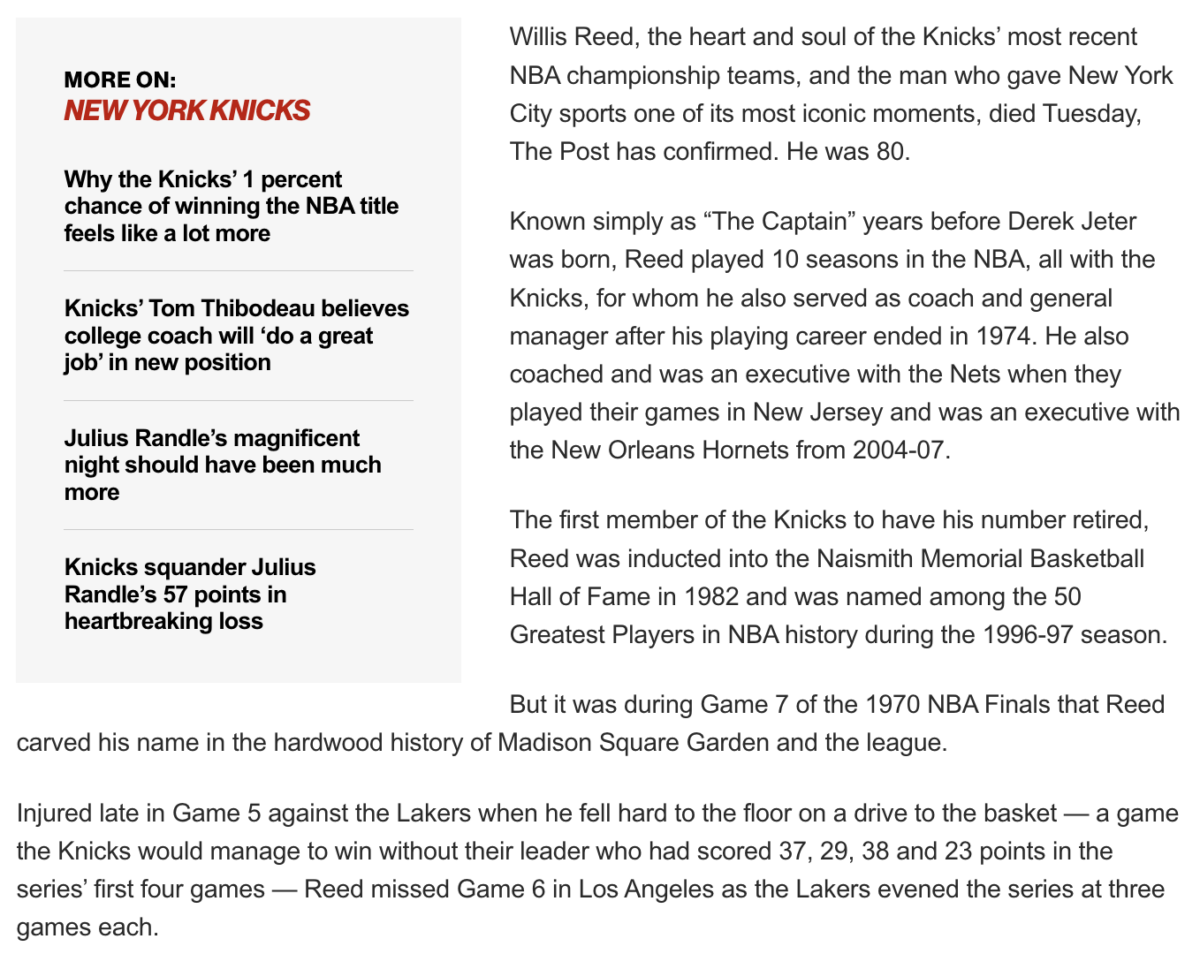 https://nypost.com/2023/03/21/willis-reed-legendary-knicks-hall-of-famer-dead-at-80/