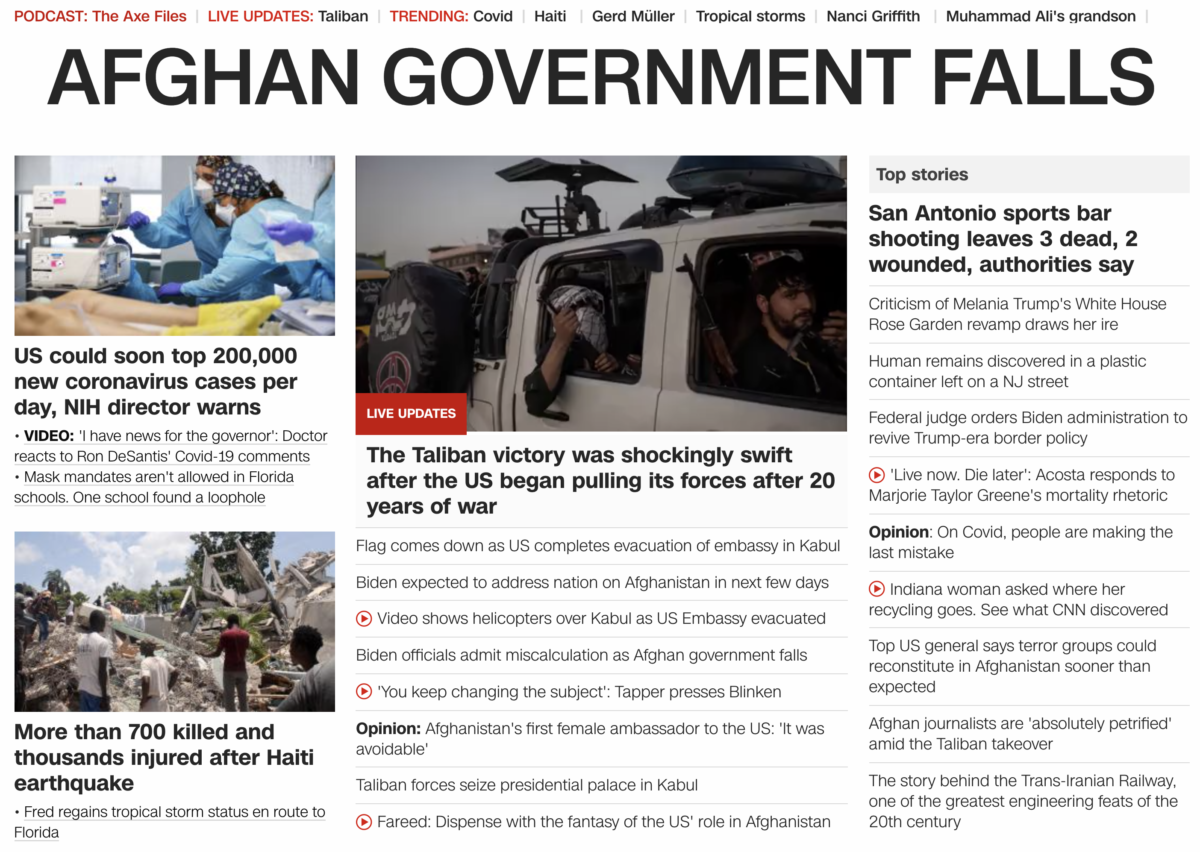 This news comes August 15, 2021, the Jesuit Order's 487th birthday, the 93rd prime number, reminding that all of this truly began for the United States in '93 with the WTC bombings of February 26, 1992. Of course 93 is the number of 'Saturn', and the Jesuits are obsessed with Saturn, thus why the first Jesuit Pope has a Saturnalia birthday, December 17.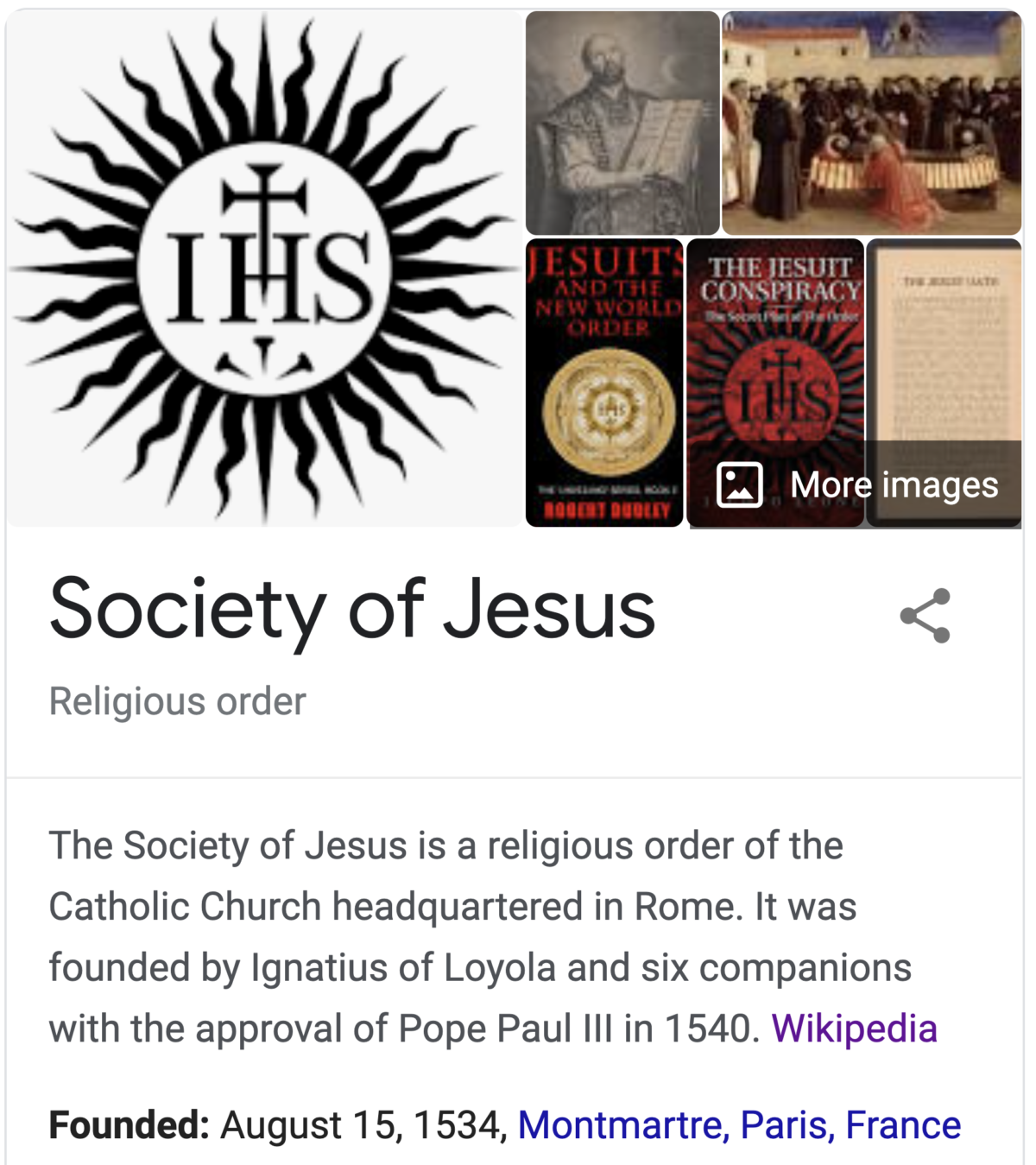 And notice how the President of Aghanistan, Ashraf Ghani, fits in.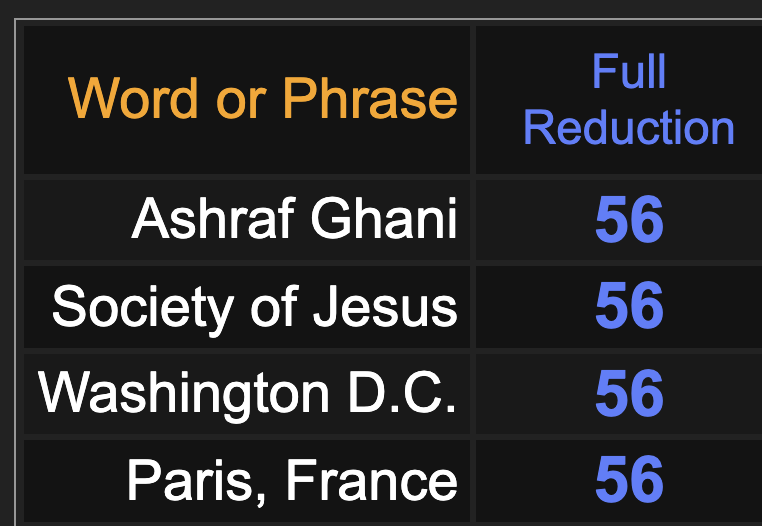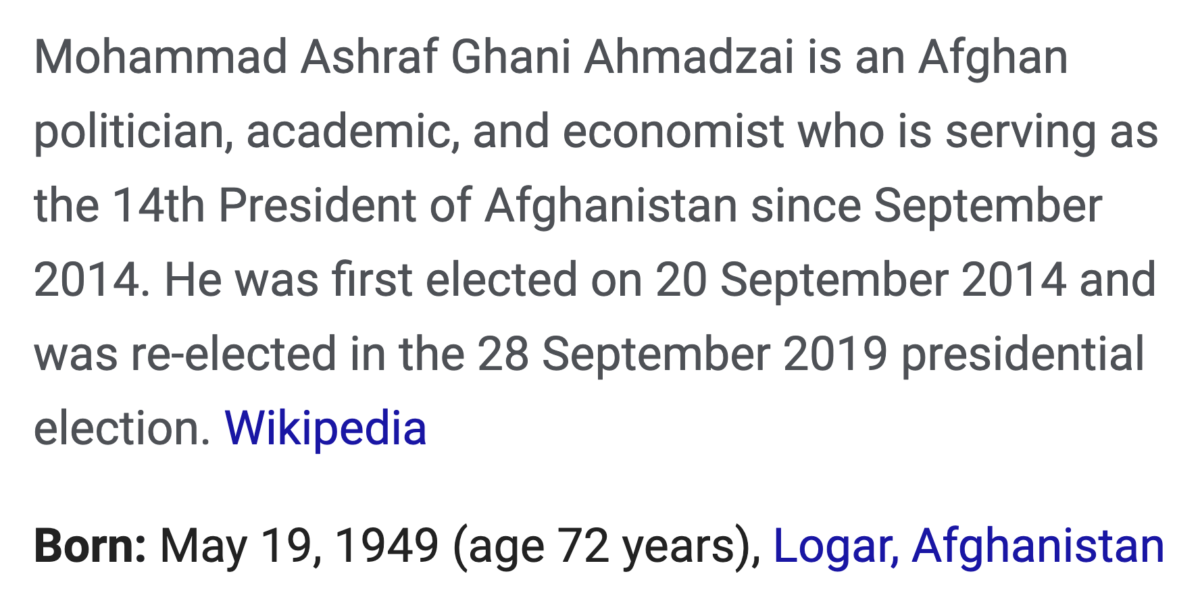 Even his full name fits in with the riddle, equating to 506.

He is 72 years old right now, like the Superior General of the Jesuits, Arturo Sosa.
Jesuit Order = 72
And speaking of Arturo, this 'Taliban' overthrow comes on his 277th day of his age, the 59th prime.
Taliban = 59
*Freemasonry = 59 *Pope Francis = 59




And adding insult to injury, today is 27 days before 9/11, the "withdrawal date" for Afghanistan. This reminds that we invaded Afghanistan a span of 27 days from 9/11, October 7, 2001.



Furthermore, they're blaming this on #46, Jesuit Joe Biden, because of his withdrawal announcement at the start of the year. Recall, he made that announcement on April 14, or 14/4, like 144, the anniversary of the shooting of Abraham Lincoln at age 56 (April 14, 1865). Read more about his announcement here.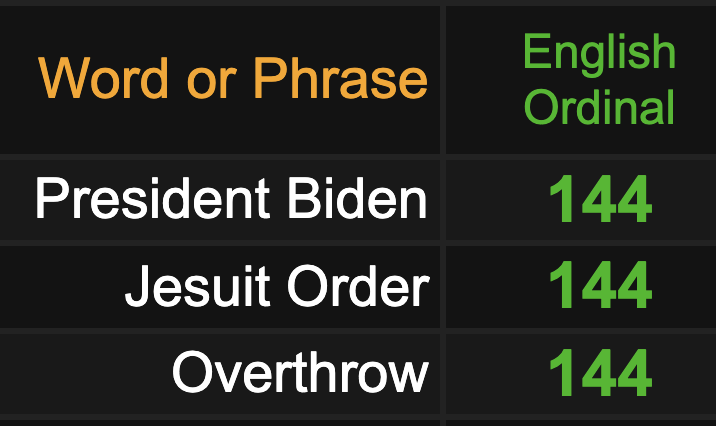 And notice the double overlap with Jesuit Order and 'overthrow'.

From the April 14 announcement to today is 123 days later…. Can you say 'conspiracy'?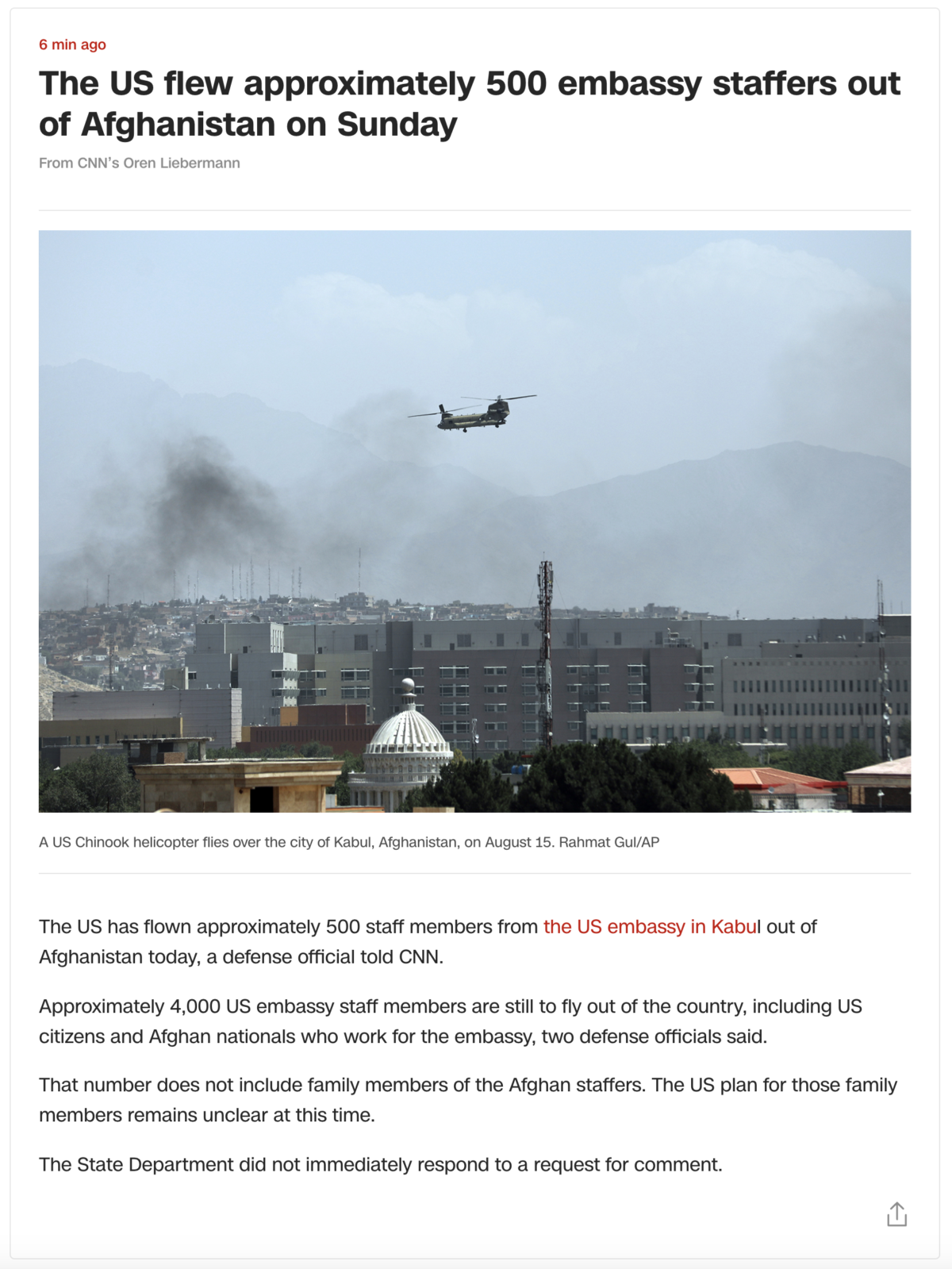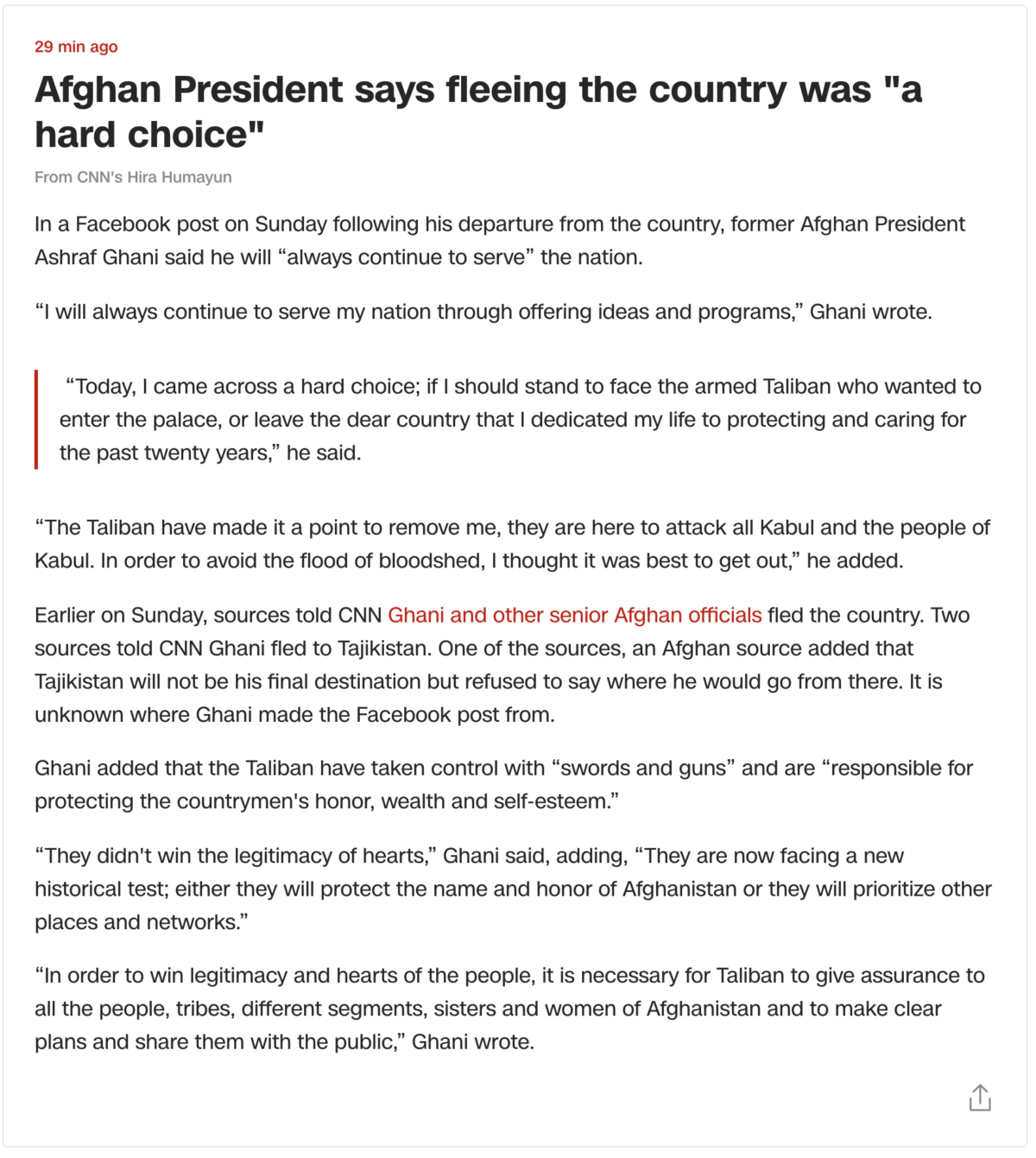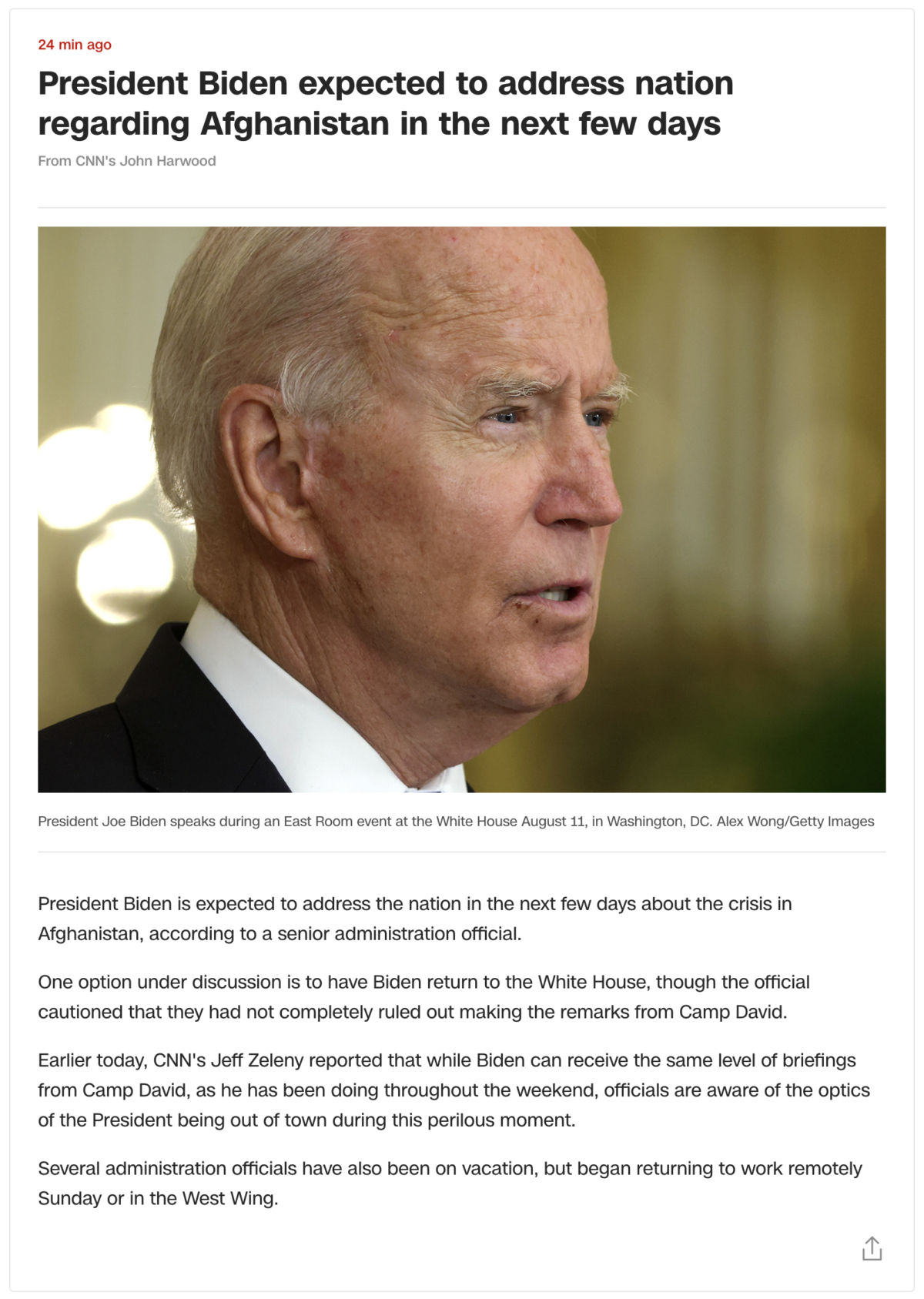 https://www.cnn.com/world/live-news/afghanistan-taliban-us-troops-intl-08-15-21/index.html