FDA grants full approval to Pfizer/BioNTech vaccine, August 23, 2021, 66 days before Bill Gates' 66th birthday (and on Kobe Bryant birthday)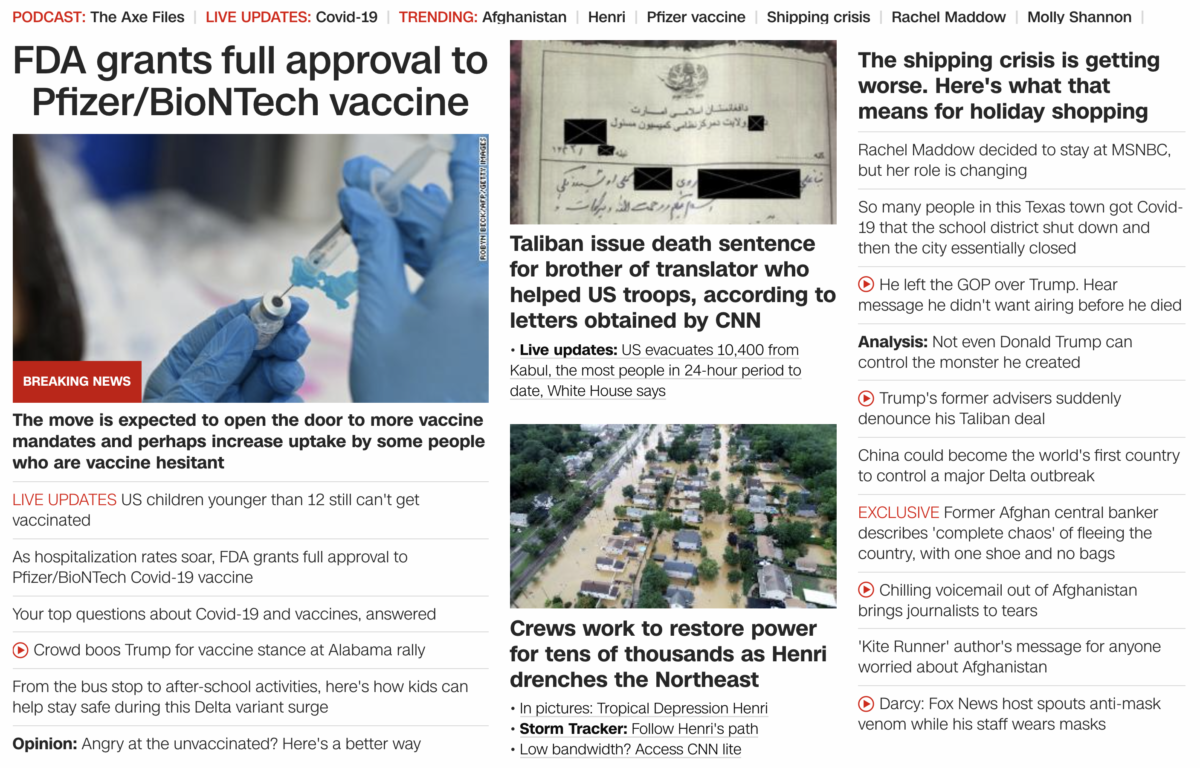 FDA = 70
Coronavirus = 70
Covid Vaccine = 70
Pfizer-BioNTech = 222
Wuhan Coronavirus = 222
World Economic Forum = 222
Order Out of Chaos = 222 / 75
*Today is 75-weeks 5 days after pandemic was declared, March 11, 2020
It is also 530 days after the pandemic was declared, with the key digits being 5 and 3.
Covid = 53
Religion = 53
Full Approval = 53


Recall this headline, from May 3, or 5/3.

That date can be written 3/5, like 35.
Catholic = 35
Holy See = 35
Jesuitism = 35
Eye = 35
-Eye of Providence = 238 / 86 (August 23, or 23/8)
-Coronavirus Vaccine = 86
As for the latest news, it comes on a Monday, or a Moon Day, one day after the Full Moon…
Moon = 57
Vaccine = 57
*Bill Gates = 57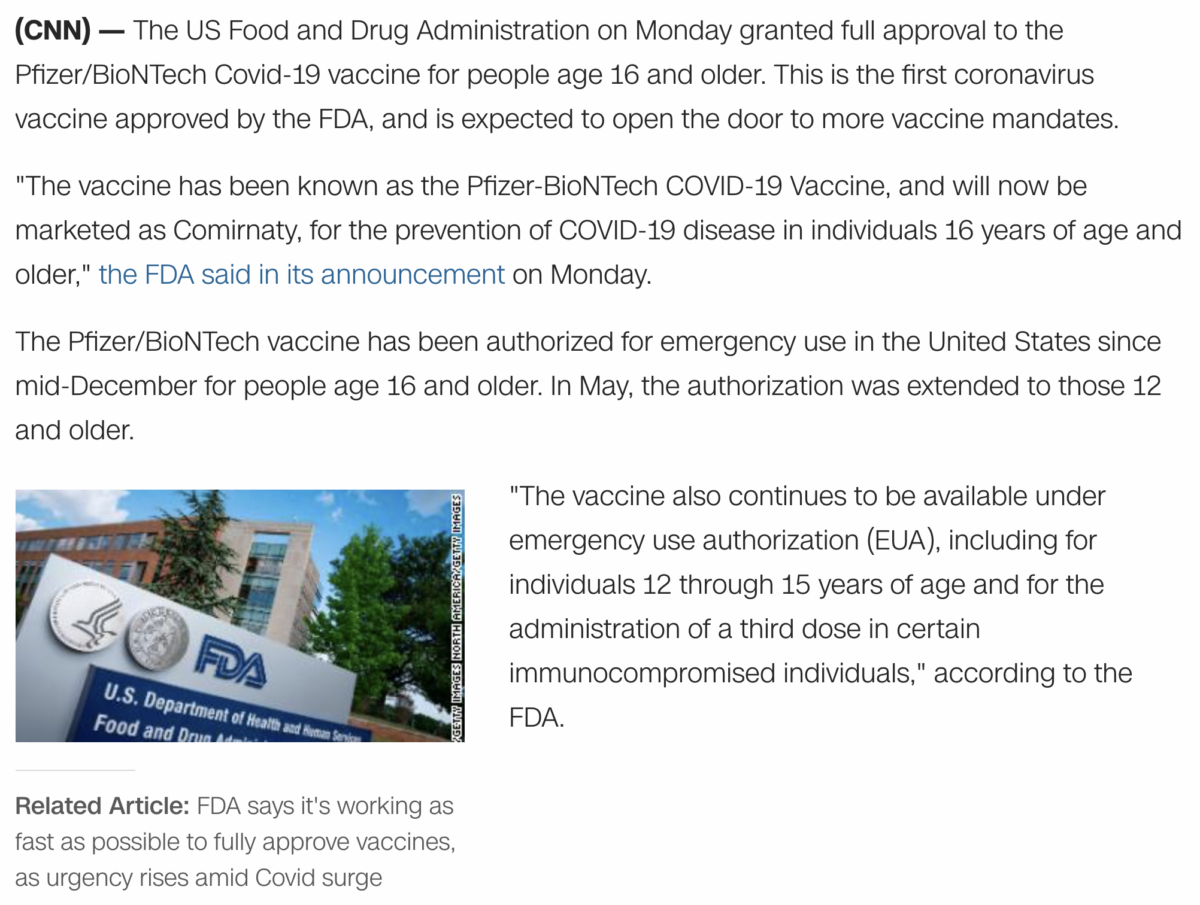 https://www.cnn.com/2021/08/23/health/fda-approval-pfizer-covid-vaccine/index.html
Keep in mind this news comes on a date with 36 numerology as well, and 666 is the 36th triangular number, reminding that the pandemic was declared 666 days after the Clade X simulation, which was May 15, 2018, two years before Trump declared "Operation Warp Speed," May 15, 2020.
8/23/2021 = 8+23+(2+0+2+1) = 36
666 is the number of the beast, and notice where The US Food and Drug Administration fits in.


For more 36, today is 36-weeks and 3-days after the Pfizer vaccine was given emergency authorization use, December 11, 2020.
Also not by accident, this news comes 66 days before Bill Gates 66th birthday.





VACCINATION = 666
Read about Clade X, 666 days before the Pandemic was declared.
And don't forget the same people who did Clade X, did Event 201, and part of that group was the Bill and Melinda Gates Foundation.
The Holy Bible = 201
The Jesuit Order = 201
Read about Bill Gates' Covid-19 vaccination on his 87th day of his age.
Read about Bill Gates' divorce 87 days before his 66th birthday.
Read about Bill Gates' father's death on the 258th day of 2020.
-And the establishment of GAVI on his 258th day of his age
Read about Bill's marriage coming to an end news, May 3, 2021.
For one more thought, remember, Kobe Bryant was buried in CORONA del Mar, right as the pandemic was getting under way, and 'Covid' and 'Kobe' share a lot in common…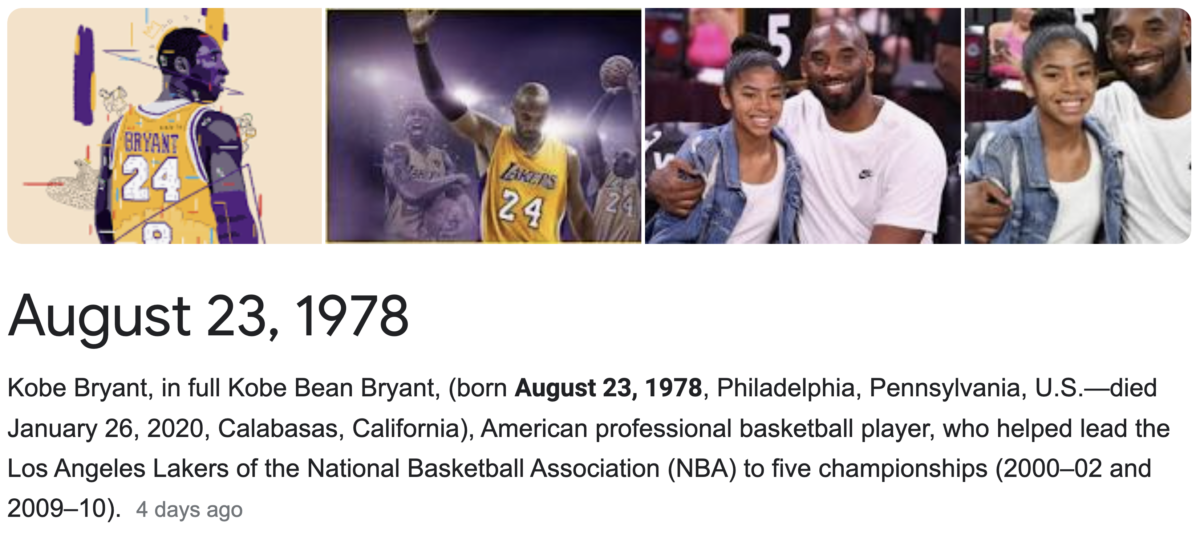 Don't forget Kobe Bryant's career high of 81 points, in his 666th game.
Kobe Bean Bryant = 54 / 81
Mark of the Beast = 54 / 81
Read more about Covid and Kobe here.
Also, today is 81 days before the Superior General's birthday, or a span of 82.
Ritual = 81 / 81
Pfizer = 82
Covid = 82
*Bryant = 82