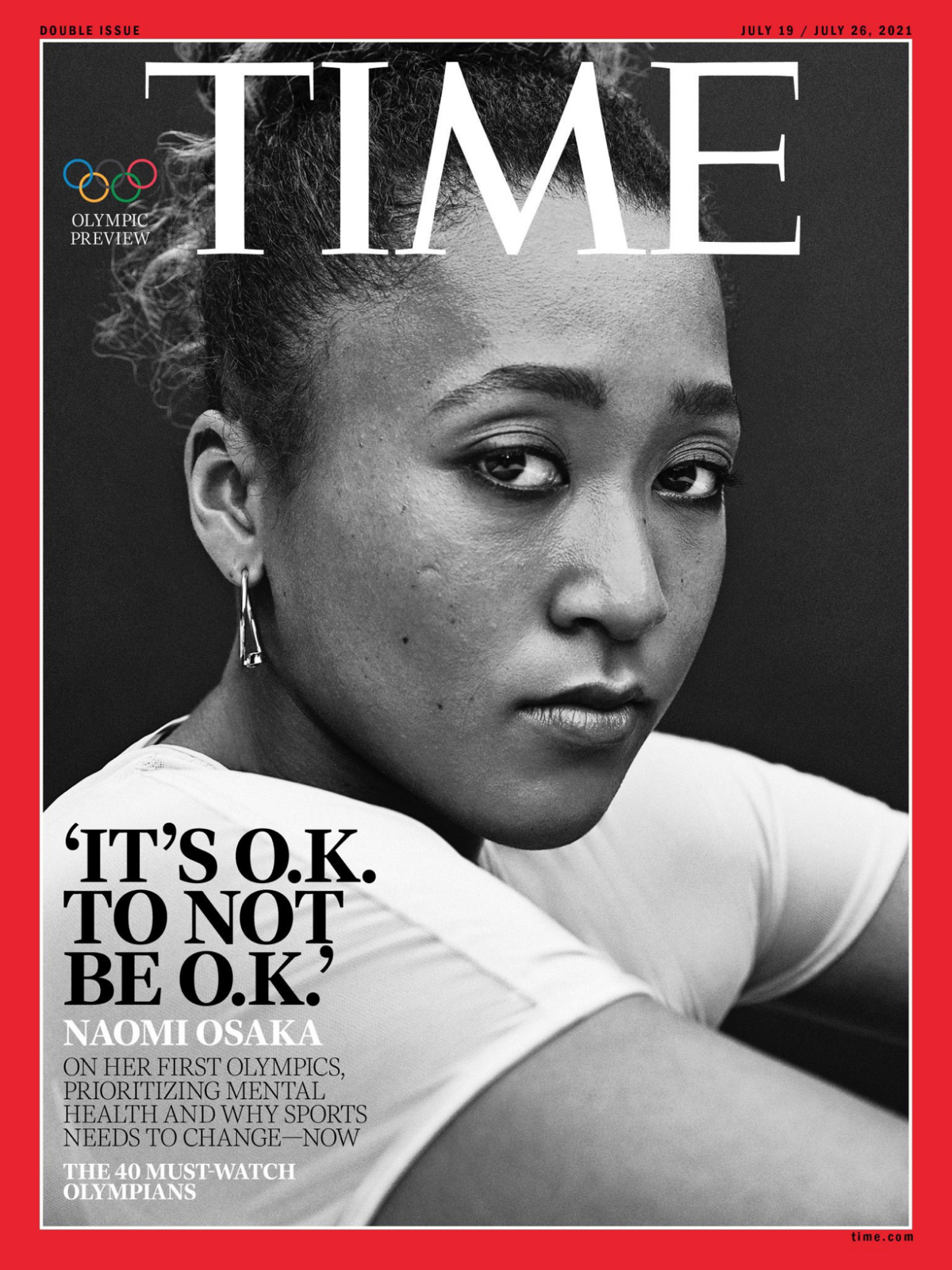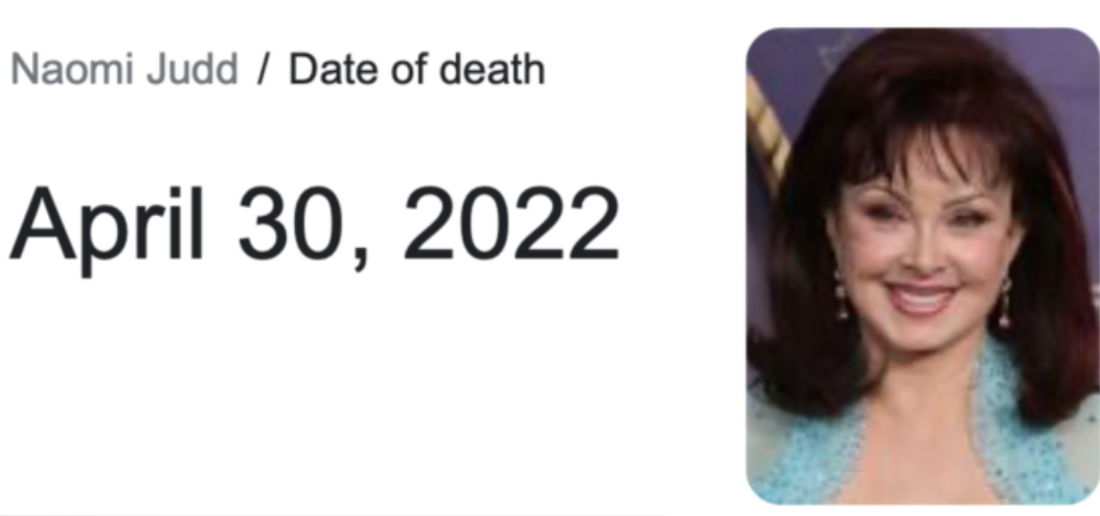 Mental health is an important issue that is being addressed in America, but even beneficial action like this is done in code and ritual; maybe because the practitioners believe that code and ritual makes the effort more effective. But there also is a sinister side to the broader topic of psychology and mind/perception management.
On April 30th, 2022 legendary singer (5 time Grammy Award Winer) Naomi Judd was reported to have died by suicide which was the result of a long battle with clinical depression.
In 2021 the heir-apparent to Serena Williams in women's tennis, Naomi Osaka announced that she would be taking a break from tennis due to her battle with clinical depression. These two particular celebrities — among others — have become the faces of mental health in the United States. As well meaning as the mental health initiative may be, if it is indeed well meaning, it is done by code.
The first pattern that jumps out is their names: Naomi Osaka, Naomi Judd; common thread Naomi.
The C.I.A. had a mind control project which it developed after World War II with the help of former (at least publicly former) Nazi psychologists and scientists called Project MK Ultra. K being German for "control": kontrolle. Any brief study of MK Ultra and its symbols and techniques will lead one to acknowledge that it did not really terminate as it is officially reported that it did.
After Project MK Ultra was at least publicly terminated in 1973, the C.I.A. launched a successor mind control program called MK Naomi.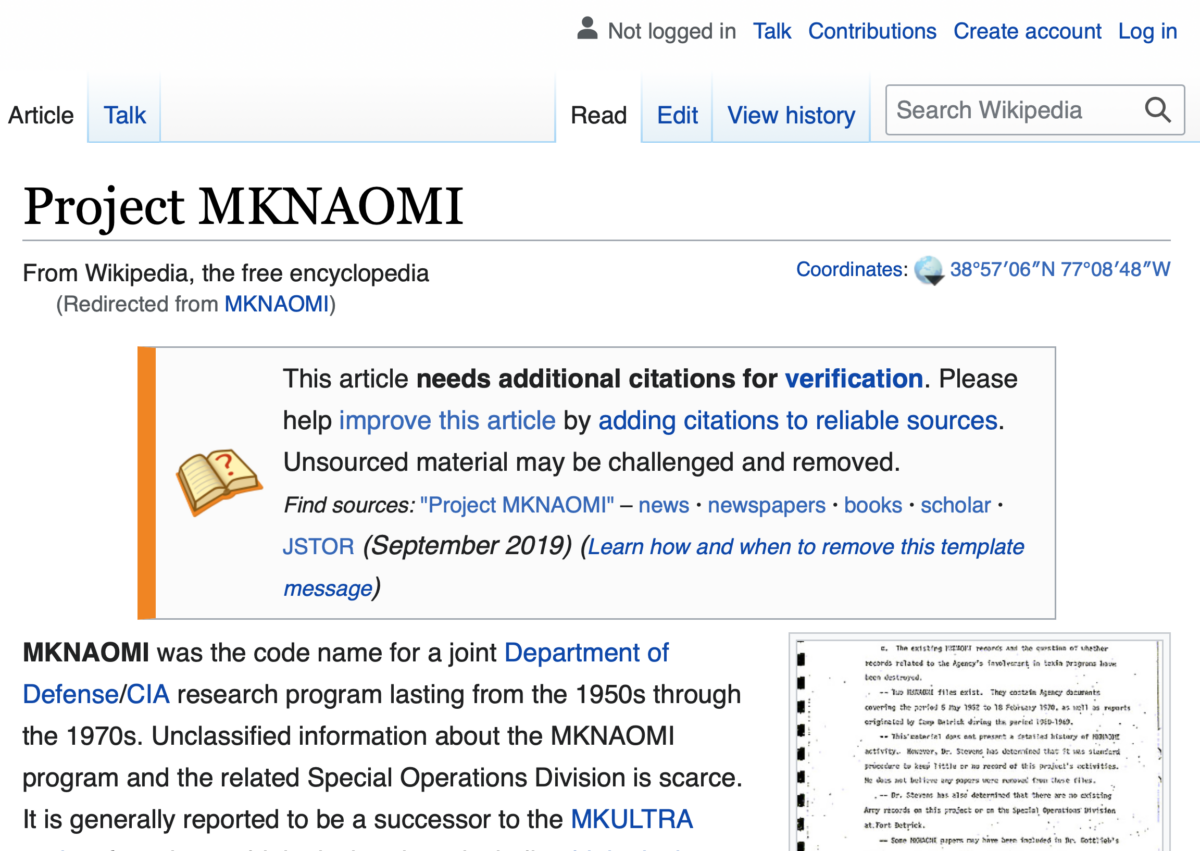 One can look up the Wikipedia entry on MK Naomi or lead excellent books like "Your Thoughts Are Not Your Own" by Neil Sanders where he describes — on pages 8 and 9 — MK NAOMI.
MK Ultra installs alter personalities into a person's mind, that can be triggered at a time desired by a programmer and handler. Serena Williams has admitted on camera that she has multiple personalities, one that she claims is a great tennis player, seemingly distancing herself from her own achievement, so MK Ultra style mind control already admitted to in women's tennis at least, but obviously practiced across a broader spectrum.
To enforce the code a fake dispute was blown out of proportion and headlined in the news when cable news superstar Megyn Kelly had an alleged public dispute with Naomi Osaka after Osaka's disclosure of her mental health problems. Here is an example from MSN "This is why everyone's talking about Megyn Kelly and Naomi Osaka".

Megyn Kelly was chosen because of her initials MK, which are a subliminal MK Ultra reference.
It is no coincidence that Serena Williams endorses Michelob Ultra beer.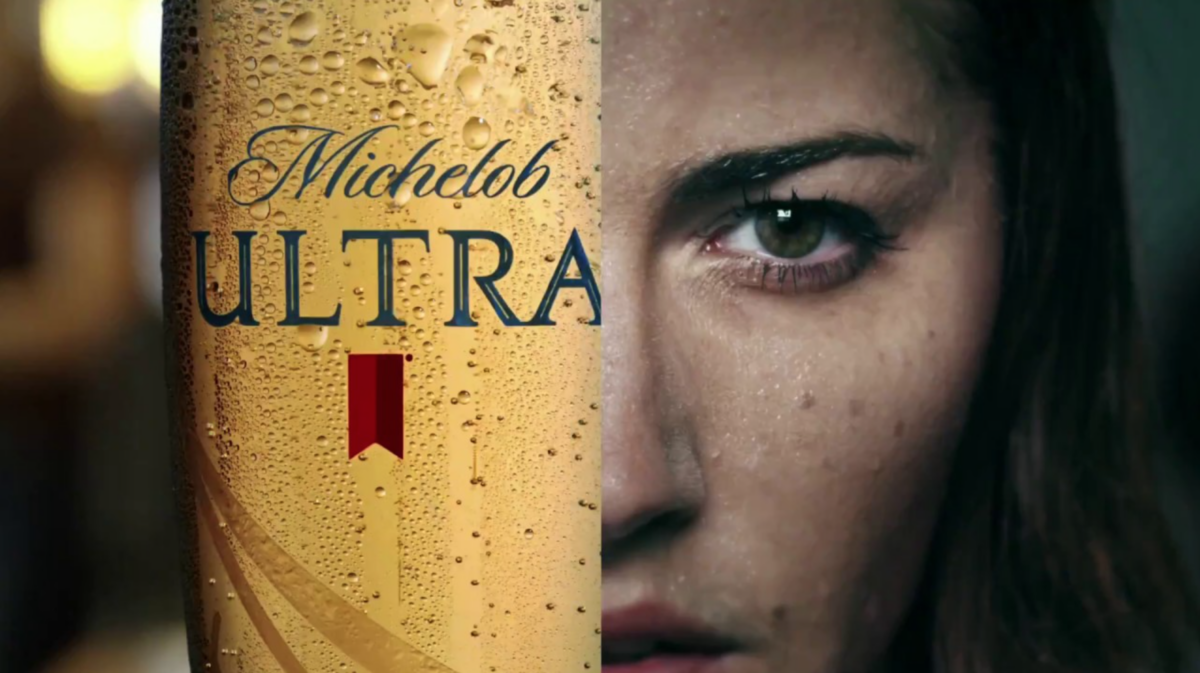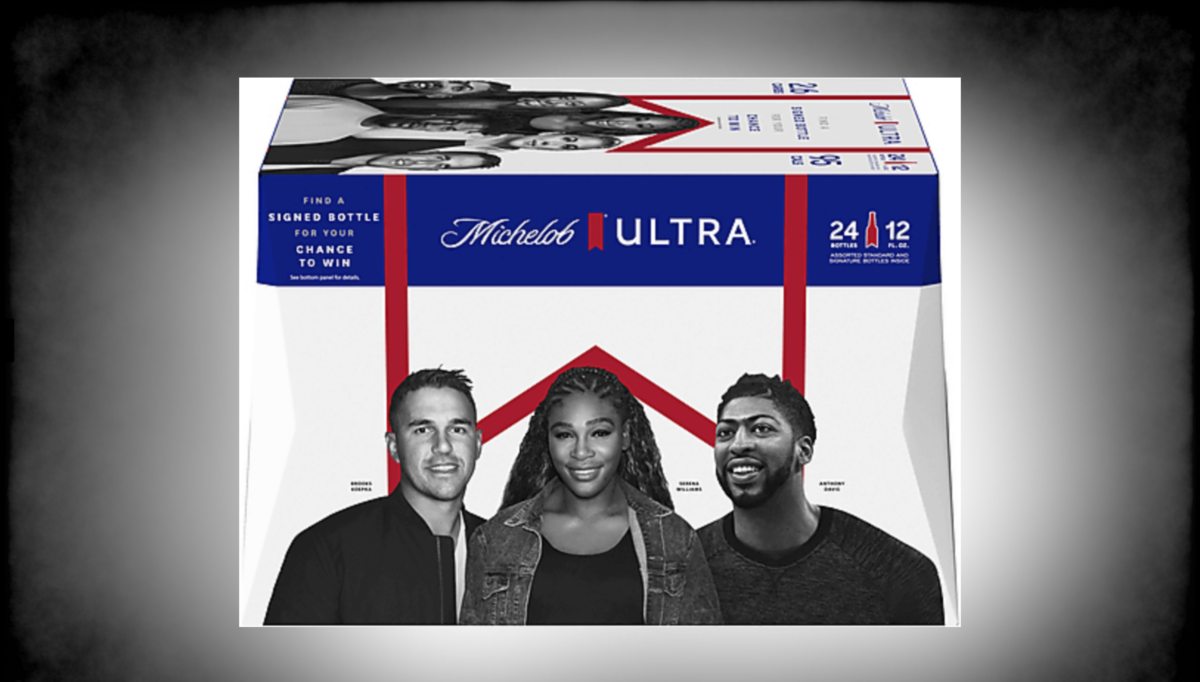 If you see the video on the testimony of Serena Williams, about her alter-personalities, she states that one of them is named Megan, with the "conventional" spelling of Megan.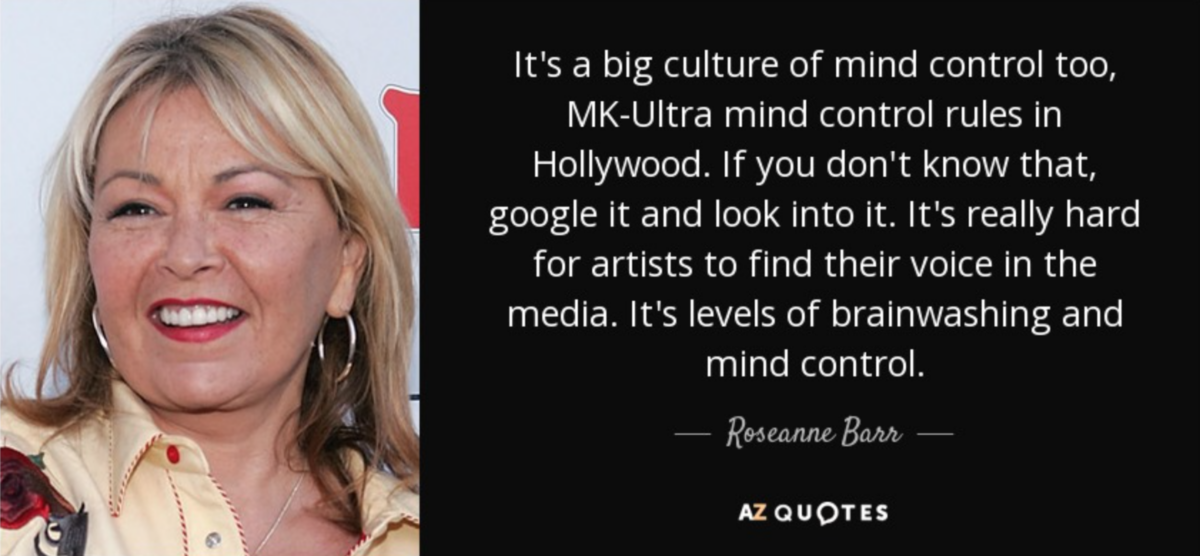 Actress/comedian Rosanne Barr was an activist against MK Ultra style mind control in Hollywood, but being a victim herself she has since had her primary personality suppressed, but her famous quote is that "MK Ultra rules in Hollywood".
TWINS
Another example is the Olsen twins, in particular Mary-Kate Olsen whose hyphenated initials are MK, another subliminal.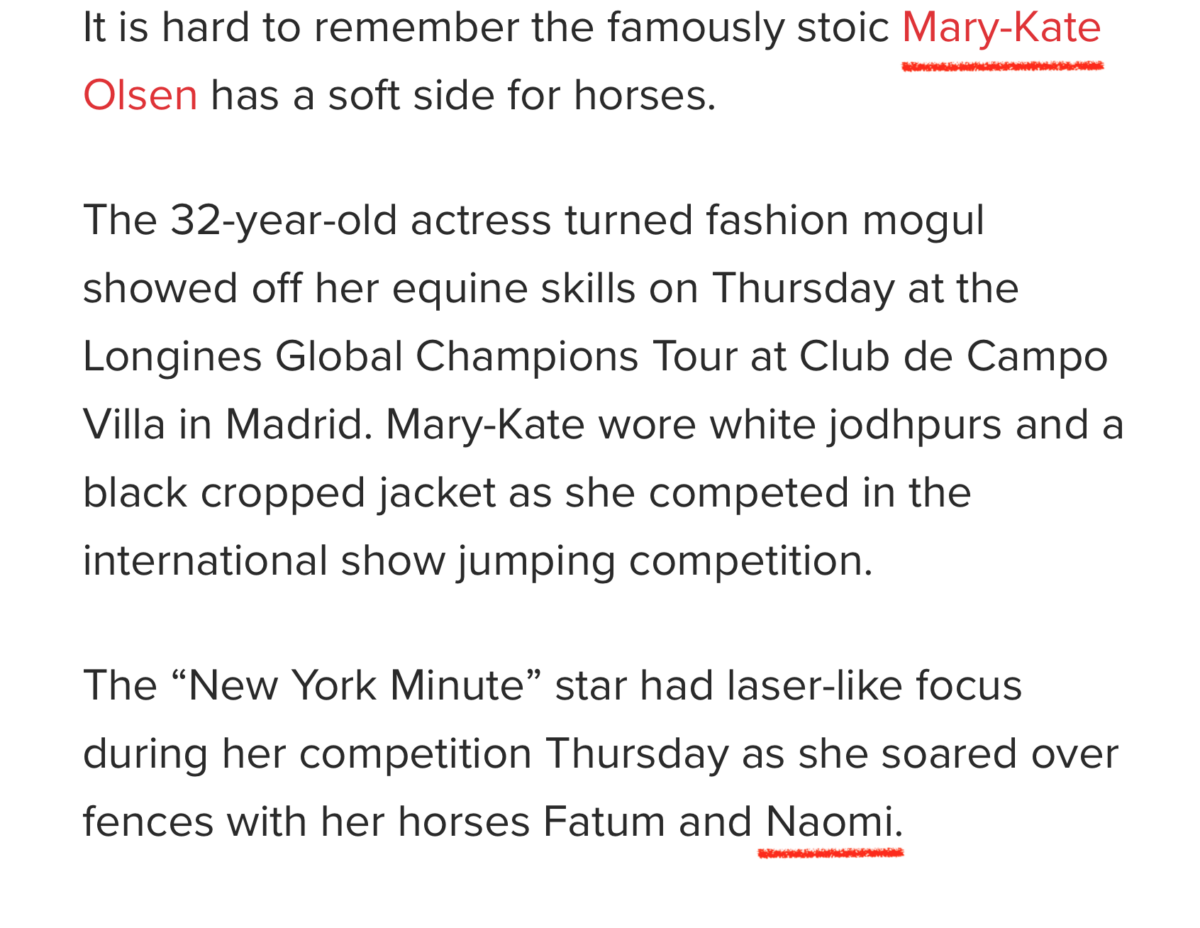 If that doesn't see like that major a coincidence then consider that she participates in equestrian show jumping where she has a horse named NAOMI, so Mary-Kate, Naomi: MK NAOMI the CIA mind control program that proceeded MK Ultra and is subliminally enforced on our unconscious through Hollywood and the U.S. government where MK Ultra still rules today.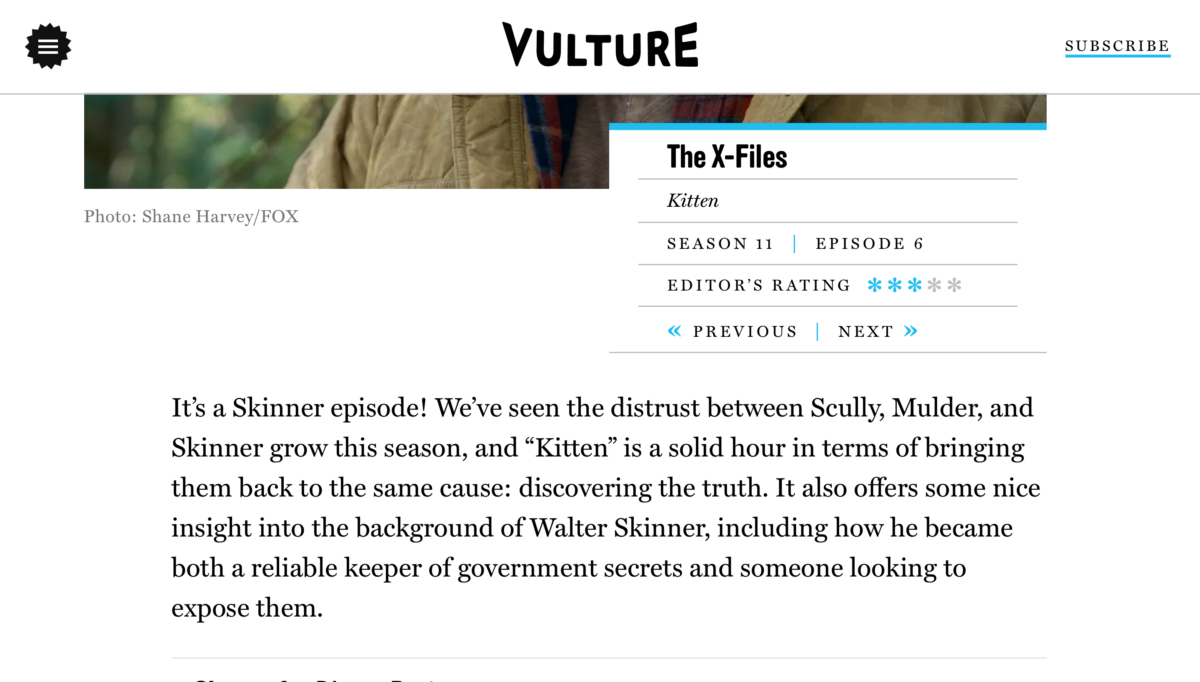 In 2018 in season 11, episode 6 of the popular series The X-Files, on Fox tv; in an episode titled "KITTEN" which is an MK Ultra term, the plot takes the viewer to the Vietnam War where some American soldiers are tasked to protect and transport a crate labeled "MK NAOMI".
A greenish-yellow gas is accidentally emitted from the crate and it causes one of the U.S. soldiers to become a delusional mass murderer of civilians, which is exactly what did happen in Vietnam and exactly what Project MK Naomi was designed to do; use biological agents to control outcomes.
This article on the tv/movie review site vulture.com actually does explain to the readers that MK Naomi was an actual program that was the real-life reincarnation of Project MK Ultra.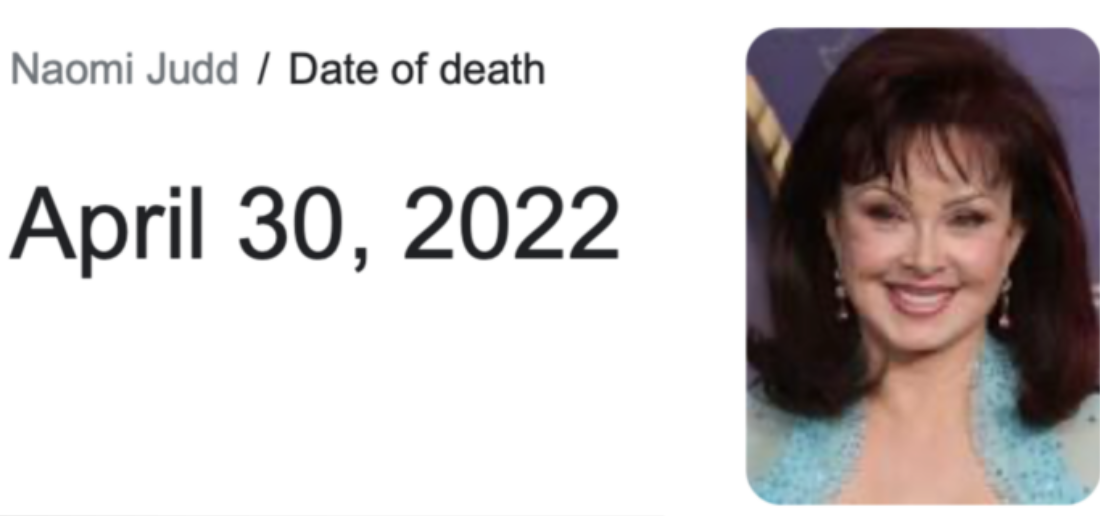 Naomi Judd further synchronizes with the theme of mental health. May is Mental Health Awareness Month in the United States. Naomi Judd passed away on April 30th which is right before the start of mental health awareness month, which is honored and promoted by the National Alliance on Mental Illness, an organization with the acronym NAMI, which practically NAOMI.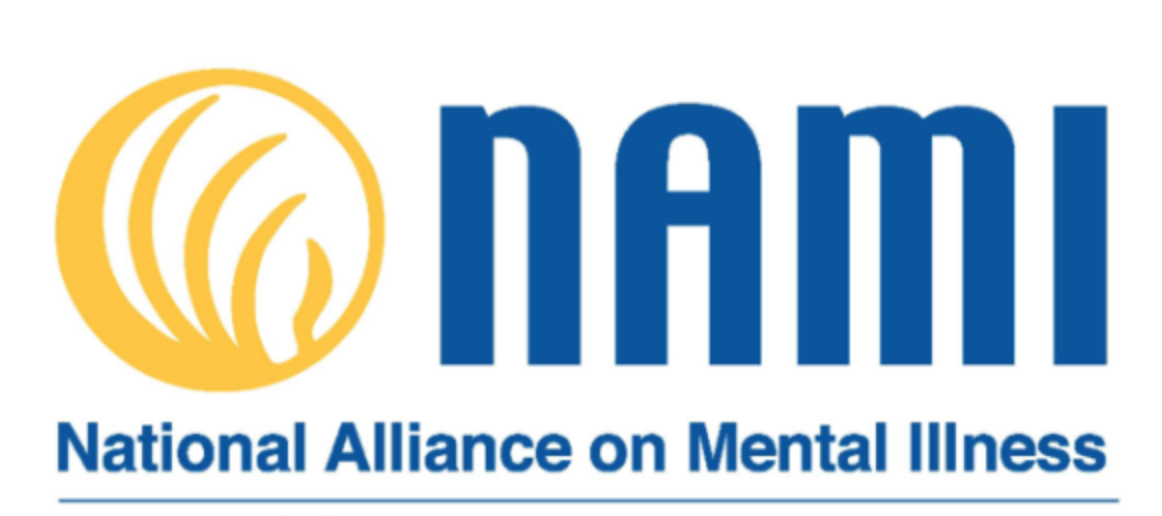 If you include the O – like emblem of the organization, you get an anagram of NAOMI.
CODE 163
163 is a major psychology/mind control code number. I addressed it in my video and Patreon post "CELEBRITY PSYOPS".
You can read the post on Patreon.com/thetruthcodes even if you are not subscribed at the only $5 per month tier, as it is a public post.
https://www.patreon.com/posts/61032646
Or see the video here:

A Manchurian candidate is a term for a mind controlled individual with inbuilt alter-egos that can be invoked with specific triggers.
"MANCHURIAN CANDIDATE" sums to 163 in gematria.

The central face of MK Ultra is Nazi scientist Josef Mengele whose birthday is 163, 16th March.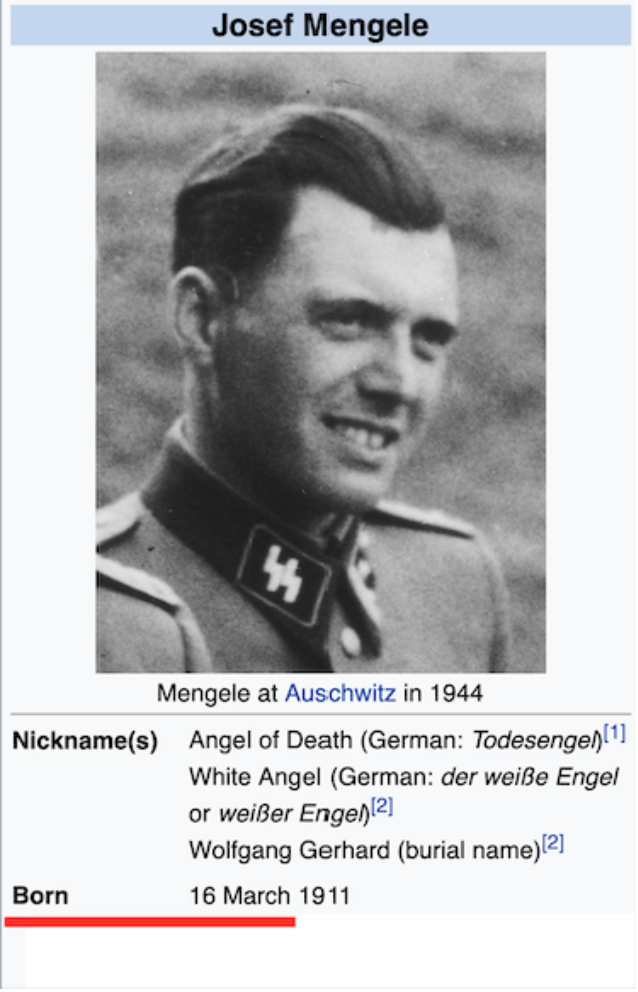 I have a lot more on 163 as a psychology/mind control code in my video and post on "Celebrity Psyops".
In English gematria "PROJECT MK NAOMI" sums to 163.

Serena Williams gives testimony that it was an alter personality named Takwanda that was playing in the 2009 U.S. Open, but the current U.S. Open champion evokes some interesting questions about mind control. When we know the code we have the answers.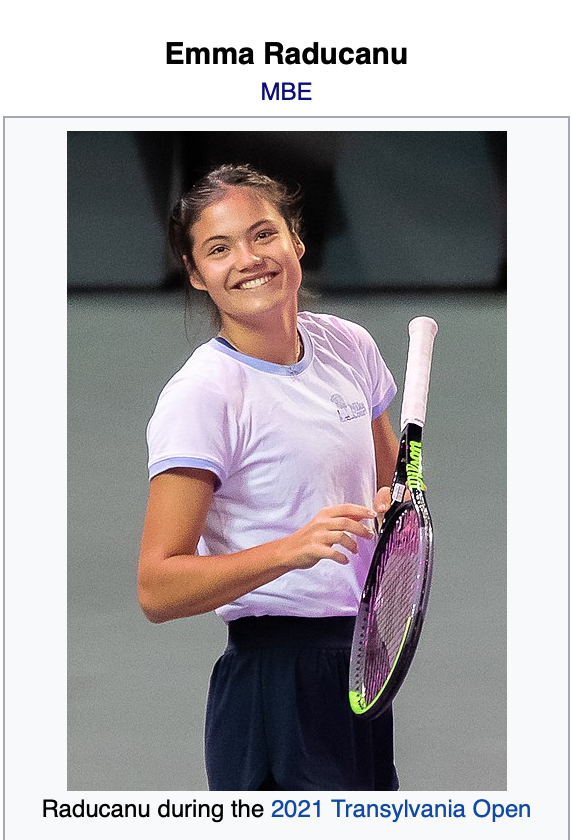 Britain's Emma Raducanu is the current — extremely unlikely — U.S. Open champion. She set the record as the player to play the fewest major games before winning a major. She was 18 years old when she won it.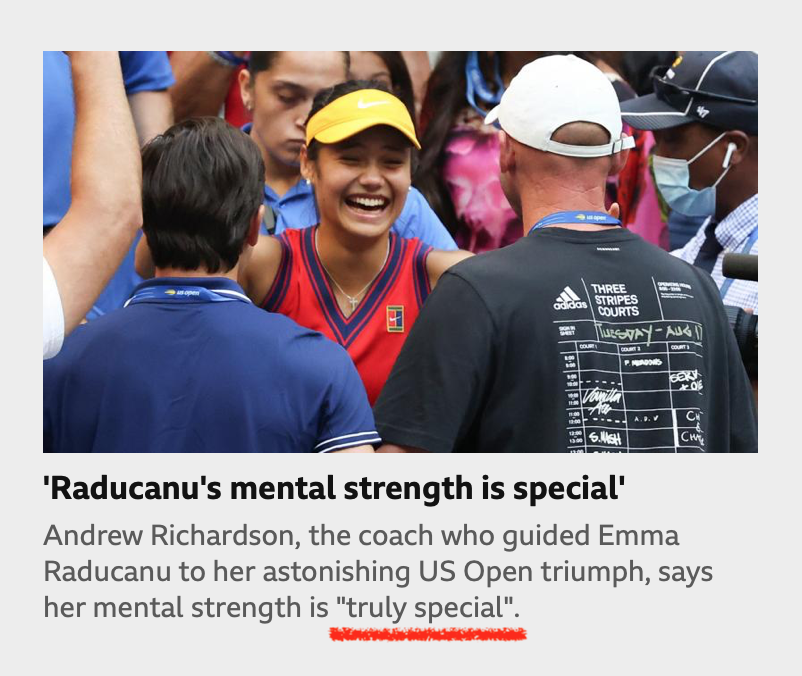 Raducanu's coach Andrew Richardson her mental strength after she won the U.S. Open, and he specifically used the phrase "TRULY SPECIAL" to describe her mental makeup. This could literally be a phrase used in programming. "TRULY SPECIAL" sums to 163 in gematria.

163 like "MANCHURIAN CANDIDATE" which is described:
"The candidate acts and behaves normally before receiving the trigger with no knowledge of what he will do or what he has done while under the influence of mind control."
With this is in mind look at Emma Raducanu's description of her post-victory experience.

"It almost feels like it's not me playing". She goes on to express that she felt that she was watching somebody else playing when she watched her final on video.
Remember that Serena Williams said that she felt that literally another person is playing her tennis matches; an alter personality.