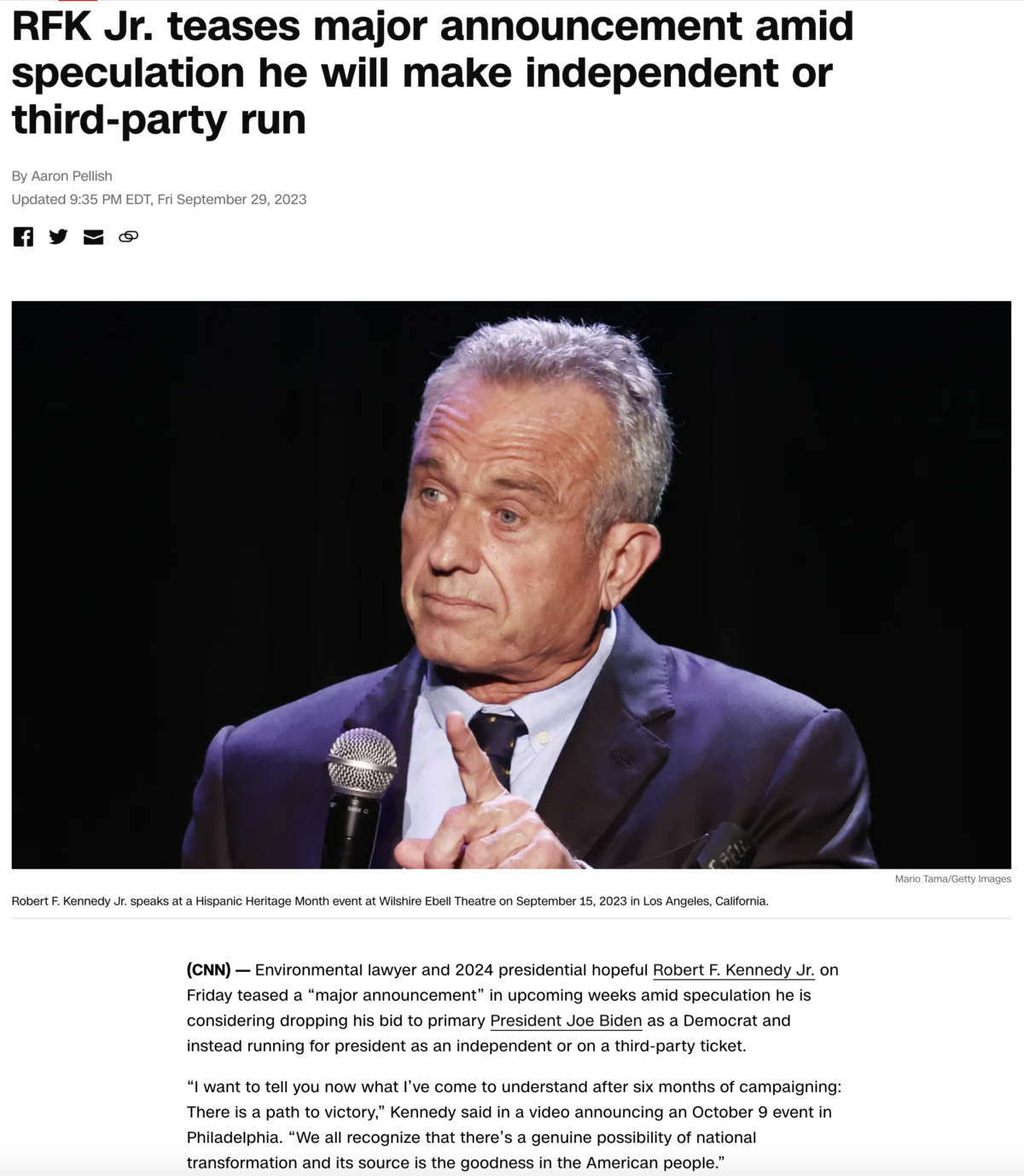 https://www.cnn.com/2023/09/29/politics/robert-kennedy-major-announcement-2024/index.html
The announcement will come 266 days into his age.
Iesus Hominum Salvator = 266
It goes along with all his other Jesuit rituals to date.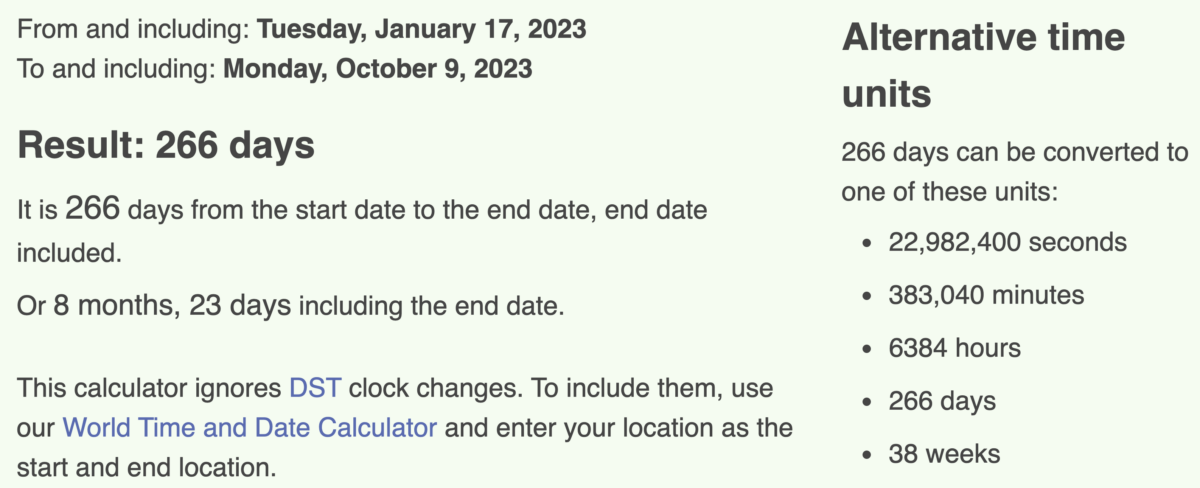 Another thing about October 9, is this year Yale turns 322 years old on that day.
The date also has a parallel to his father's and uncle's demise.
Shooting = 109 & 44

October 9 will be 44 days before the anniversary of the death of JFK, the 44th term US President.

It will also be a span of 322 days from JFK's past death anniversary, November 22, 2022.




October 9 leaves 83 days in the year as well, going with the alias, 'Brotherhood of Death.'


It will also be 187 days after RFK filed to run for US President on April 5, 2023, going with how JFK was killed in the 187th year of the nation's existence.
JFK Assassination = 187
Society of Jesus = 187
Washington DC = 187
George Washington = 187
*Brotherhood of Death = 187


The date is also 56 weeks and a day before November 5, 2024, the day leaving 56 days in the year.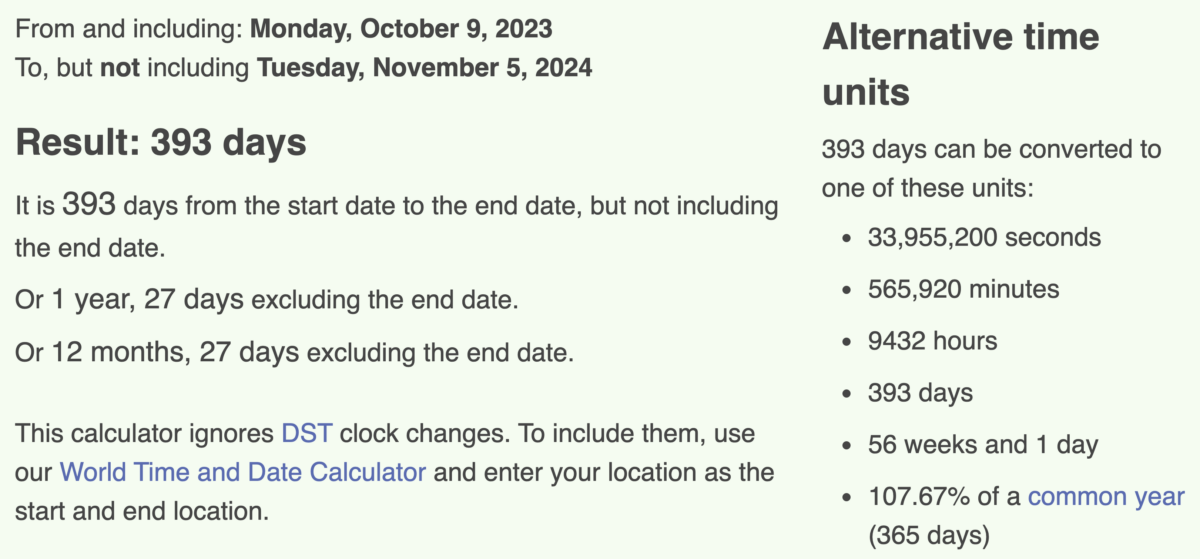 It will also be 173 days after April 19, the day he gave his first speech.
Roman Catholicism = 173